Japan Motorcycle Rentals and Tours
Here's our recommended motorcycle rental and tour companies for Japan.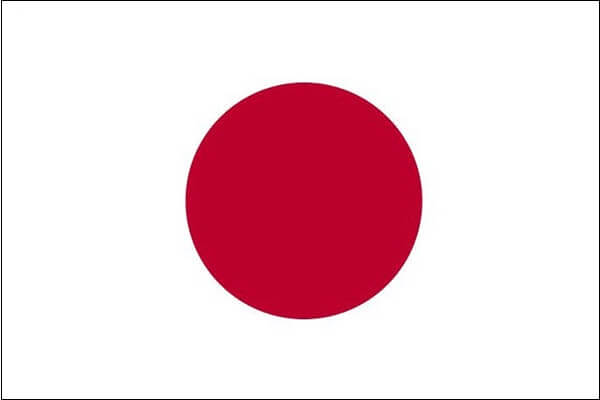 "Ninja Tours with Rushcorp Motorcycle Rentals provide the ultimate self-guided motorcycle tours in Japan. We have over 30 years of experience and offer fully customized courses for first time visitors who can't speak a word of Japanese to seasoned motorcycle tourists looking for intense rides. We offer the best way to tour Japan on a motorcycle, with all arrangements and 24-hour support provided in English."
Services: Self-guided motorcycle tours. All touring packages include booked and pre-paid accommodation with hot springs bathing (dinner and breakfast served), motorcycle rental with insurance, luggage, GPS navigation and a full daily turn-by-turn pre-programmed course optimized for the absolute best motorcycle riding experience. The courses are customized for your skill level by Ninja Tours' resident master rider.
Luggage forwarding services, airport transfers and guides are optional extras.
Rental bikes: BMW R1200 GS, BMW R1200 RS, BMW F850 GS, Aprilia Caponord 1200, Aprilia Shiver 750, Benelli TRE-K 1130, Ducati Multistrada 1200 S, Honda CB650 F, Kawasaki Ninja 1000, Kawasaki W800, Yamaha MT-07, Yamaha MT-09, Yamaha Tracer 900,
Rental prices: Motorcycles are offered in comprehensive packages that include gear and accommodation. Prices vary dependent on motorcycle and length of tour.
Tour prices: Full tour packages (including everything listed in Services above) start from 76,000 yen/ $710 USD/ £569. Ninja Tours offer a comprehensive range of tour packages. Check their Tour page here to see what's on offer.
Insurance: Compulsory insurance is included.

Kit availability: Helmets, gloves, jackets, waterproofs and bluetooth headsets are available for an additional cost.
"We are the number one rental company in Japan with a network of 140 shops all over the country from Okinawa to Hokkaido and more than 4,000 motorcycles during peak season. Our motorcycles are bought new from dealerships, follow a strict maintenance program and are renewed every 2 years or 20,000km, whichever happens first. This allows us to provide our customers with their preferred bike choice in a perfect condition for a peace of mind riding in Japan."
Services: The largest variety of top condition motorcycles and locations in Japan for motorcycle rental. Multilingual staff, rental gear, insurance, electronic toll collection cards for easy access and discounts on toll highways. Emergency road assistance by the Japan Automobile Federation complimentary on all rentals.
Rental bikes: A large variety of bike brands are on offer from the four main Japanese companies and also, BMW, Ducati, Harley-Davidson.
Rental prices: Prices vary depending on the motorcycle model, rental options and number of days. Prices start at Starting at £45 for 24 hours. 
Insurance: Yes, insurance for rider, pillion, third-party and their property is included as well as collision damage waiver insurance for damage to the motorcycle. 
Kit availability: All 140 shops have helmets and gloves for rent. Some of the shops have jackets too.
  Tokyo, Japan (there are over 50 stores in Tokyo alone, but for location, hours and English speaking staff we recommend contacting this one).
 www.rental819.com
  Adrian Navarro
inquiry@rental819.com
"The leading licensed Motorcycle Tour Operator in Japan. We offer a complete list of services and decades of experience as local riders, so you can focus on enjoying the ride without having to worry about anything else. Our accommodation, restaurants, scenic routes and cultural spots are carefully hand-picked to make for an authentic Japanese experience of a lifetime on two wheels."
Services: Guided, self-guided and bespoke motorcycle tours all over the country. Complete 360 service adapted to your needs, multilingual staff, guides on motorcycles, support van, accommodation and restaurant bookings.
Tour bikes: All types of brands and models are on offer including BMW, Honda, Yamaha and Ducati. 
Tour prices: Tour prices are dependent on the number of days and regions. Expect tours to start from 800 USD/ £620 for a 3-day tour from Tokyo.
Insurance: All tours include insurance for the rider, pillion, third-party and their property, plus insurance in case of damage to the motorcycle. 
Kit availability: Helmet and gloves can be rented. Jackets are dependent on the the tour's start location.
Read more on Motorcycle Travel in Japan and Asia
Thanks for checking out our Japan Motorcycle Rental and Tour Companies post. We hope you found what you were looking for.  Here's a few more articles on motorcycling in Japan and Asia that we recommend you read next. 
What's next? Check out these resources to get started on your adventure!
Motorcycle Rental and Tour Companies
Planning a Fly and Ride bike adventure? Here's our recommended motorcycle rental and tour companies from around the world. Check out the page, click a country and see what's on offer!
Read More
We'd love to hear from you! Let us know about your Japan motorcycle rental experiences and ask any questions in the comments below.