We finally make it the Caucasus…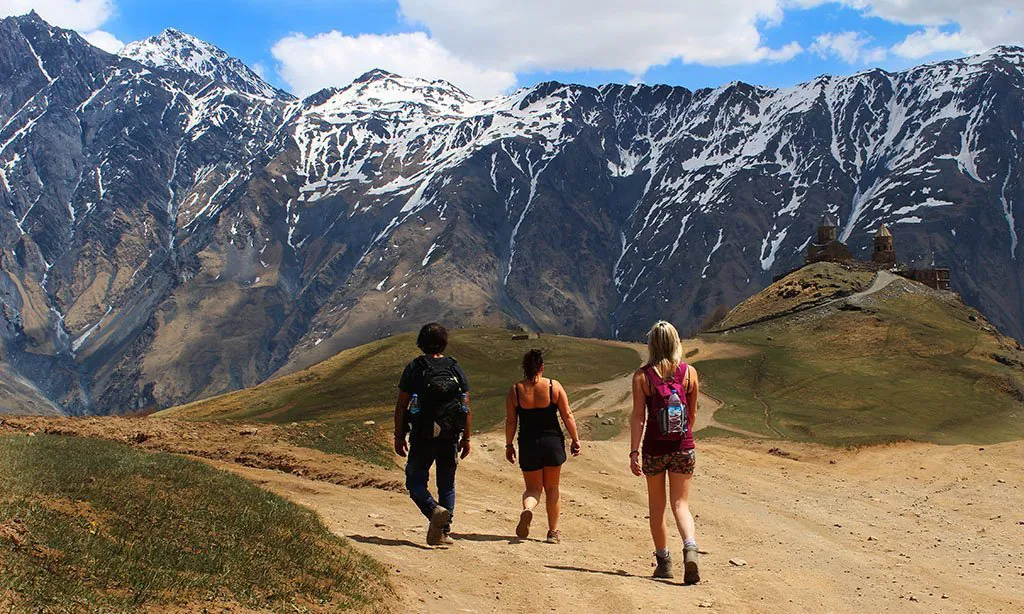 Motorcycle Travel Blog Georgia
Welcome to Georgia
For the first time – in a long time – our Yamaha took a back seat. And no, not because it broke down again. But because Alissa's sister, Alanna, and my brother, Robert, joined us in the Caucasus – and we couldn't all fit on the little Yam (we did try).
For the next five weeks the bike was swapped for hiking around Georgia's glaciers, riding horses into the Armenian mountains, driving Rob's rented Kia on roads it really shouldn't have been on and exploring ancient Azerbaijan.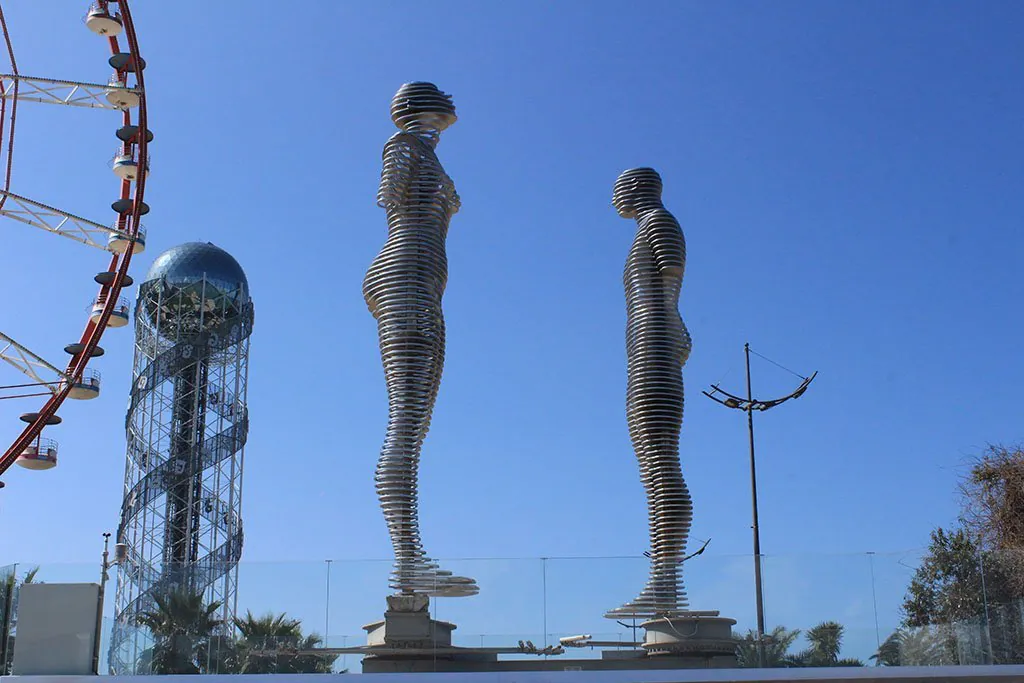 But our whirlwind in the Caucasus started way back in Batumi – a sweet seaside city just after the Turkish border. We visited Batumi just to see the rotating Ali and Nino statues collide into each other every 10 minutes for a quick kiss. The statues aside, we didn't enjoy the food, missed Turkey, wound up at a Turkish cafe with the hope of finding one last tasty lahmacun. When we realised they didn't have any we left sharpish for Kutaisi and a flight back…
We flew back home – not just because of the lahmacun debacle – but because we wanted to celebrate our friends' wedding and couldn't wait to meet a new friend at the same time. Making friends on the road is one of travelling's brightest perks – but the friends at home are irreplaceably special and it's always worth stashing a few pennies aside for a cheeky flight back.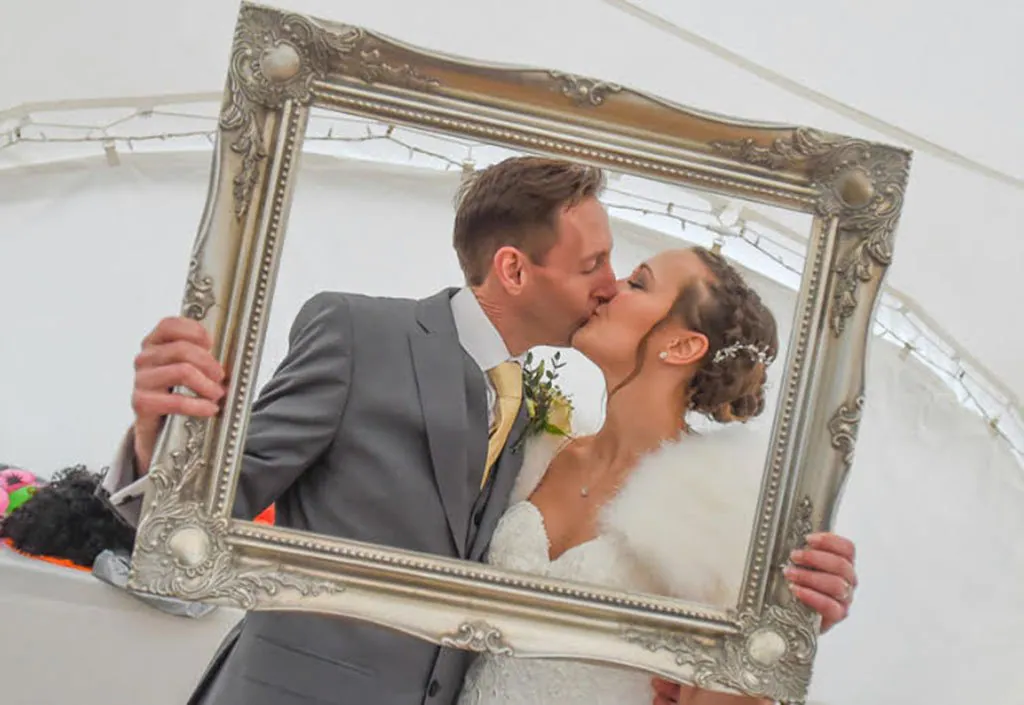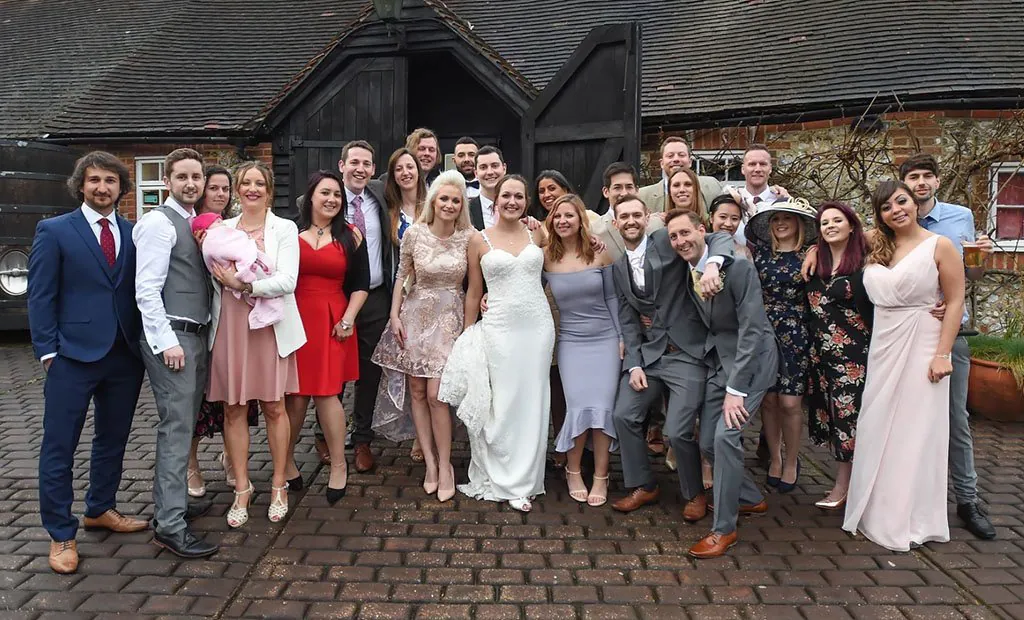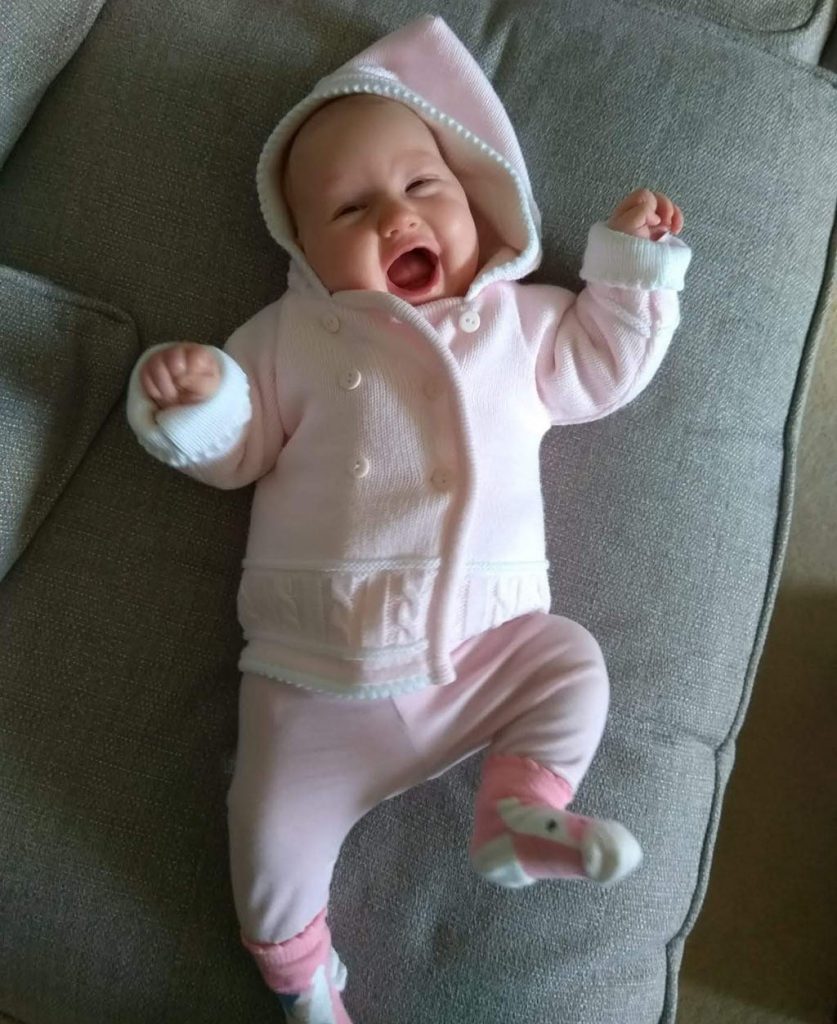 Two of us left Georgia for the UK, but three of us returned. Alissa's sister Alanna packed her rucksack and joined us for the next five weeks. We dragged the bike out of our Georgian friend's garage, Alanna jumped into a marshutka (bus) and we worked our way to the capital, Tbilisi.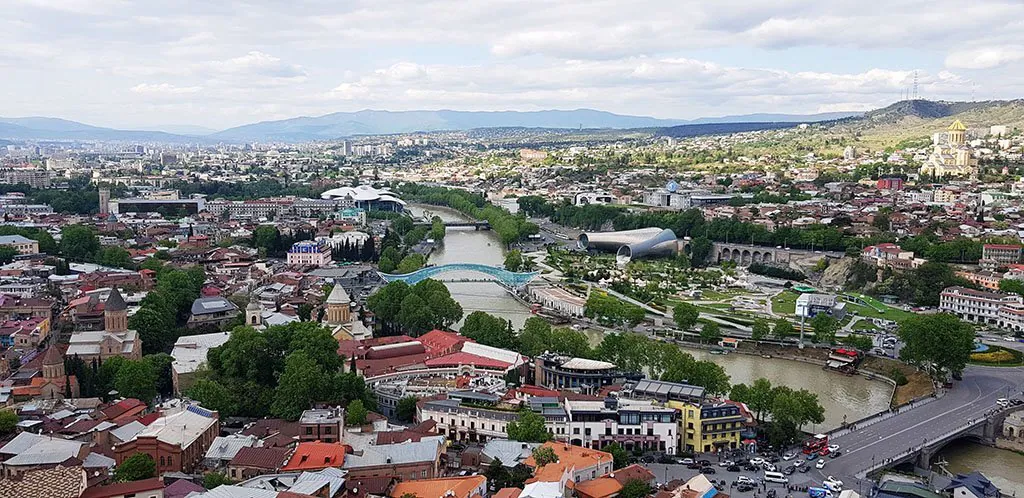 Tbilisi quickly turned into our planning base. We prepped for the months ahead, plotted routes and wandered around the sprawling city visiting every attraction we could find.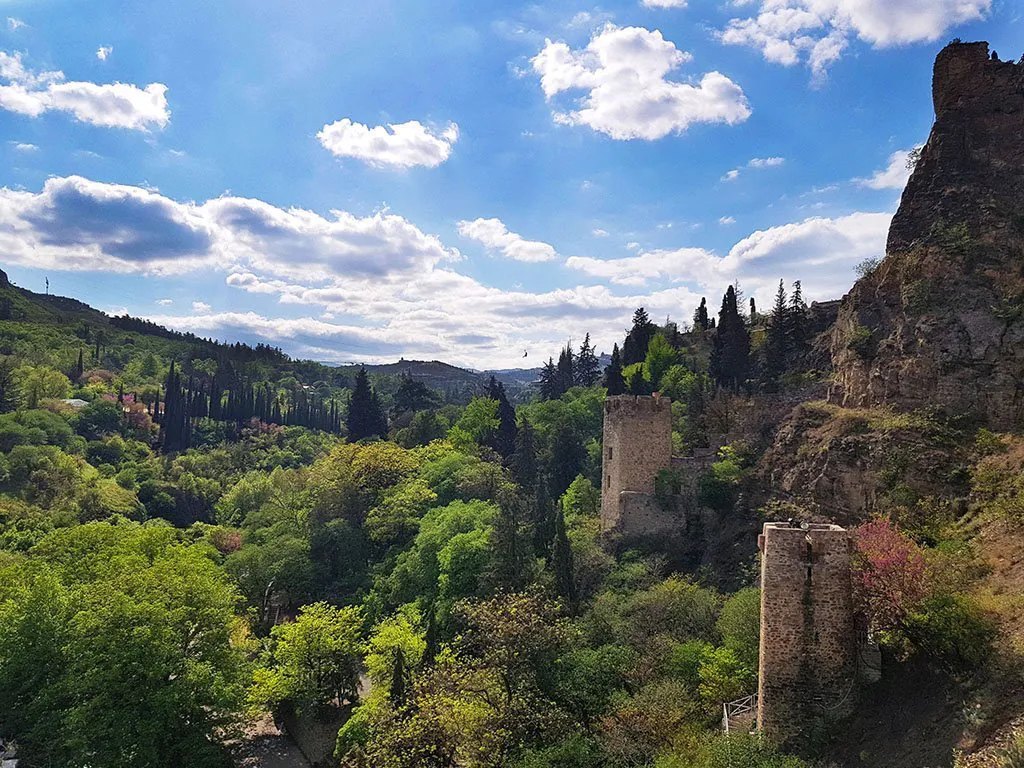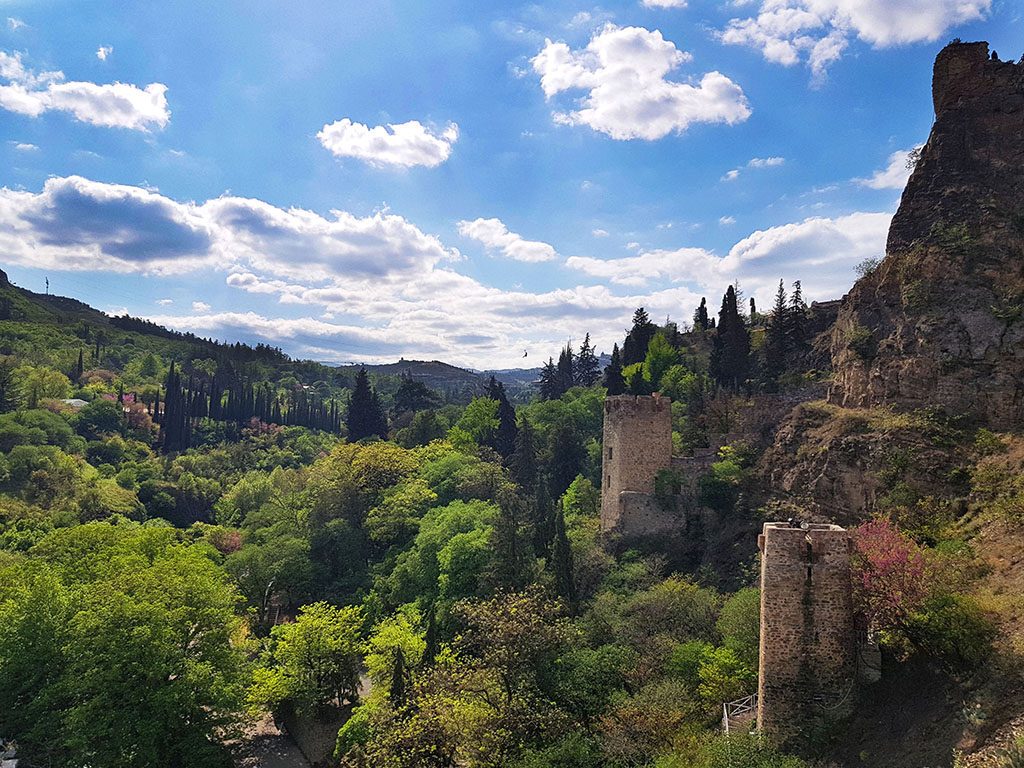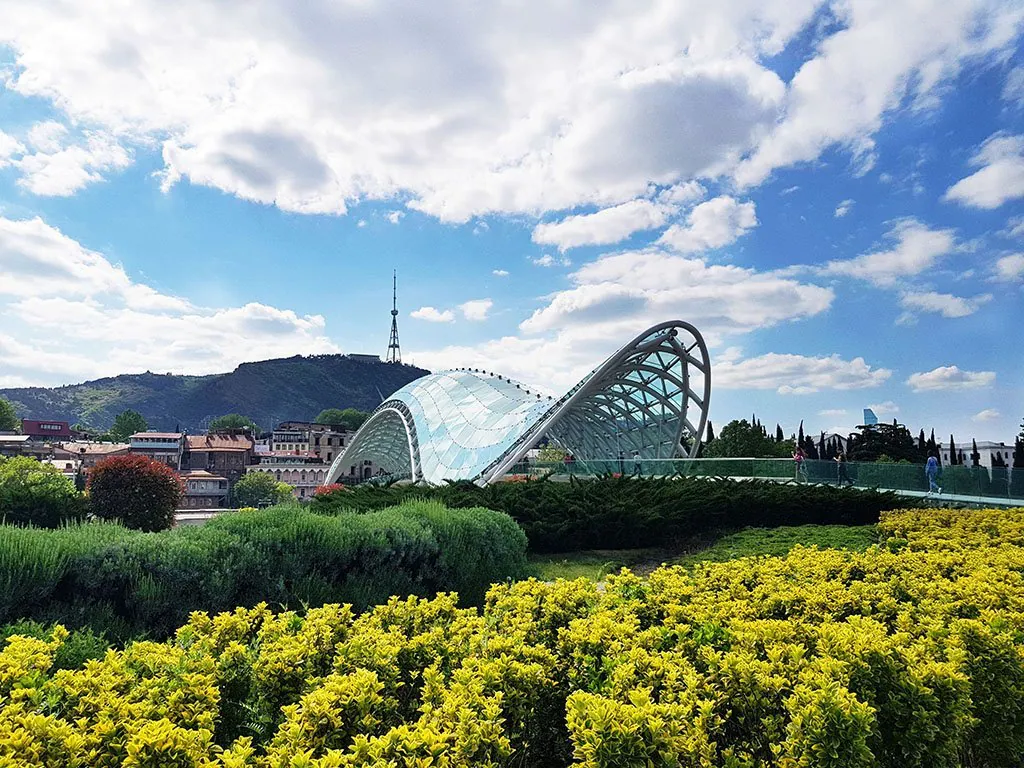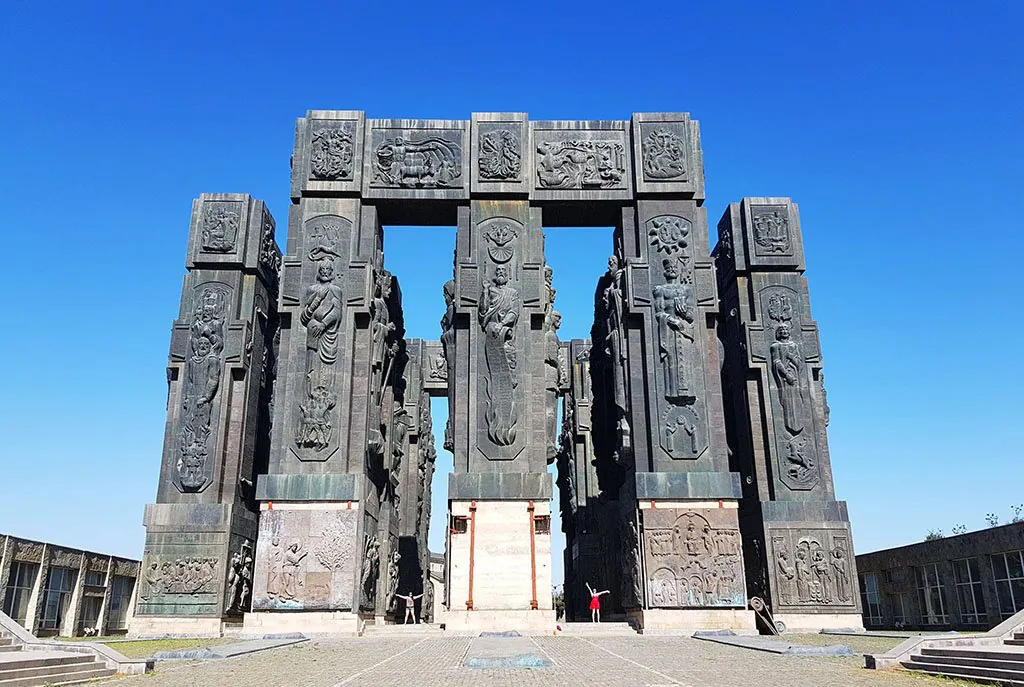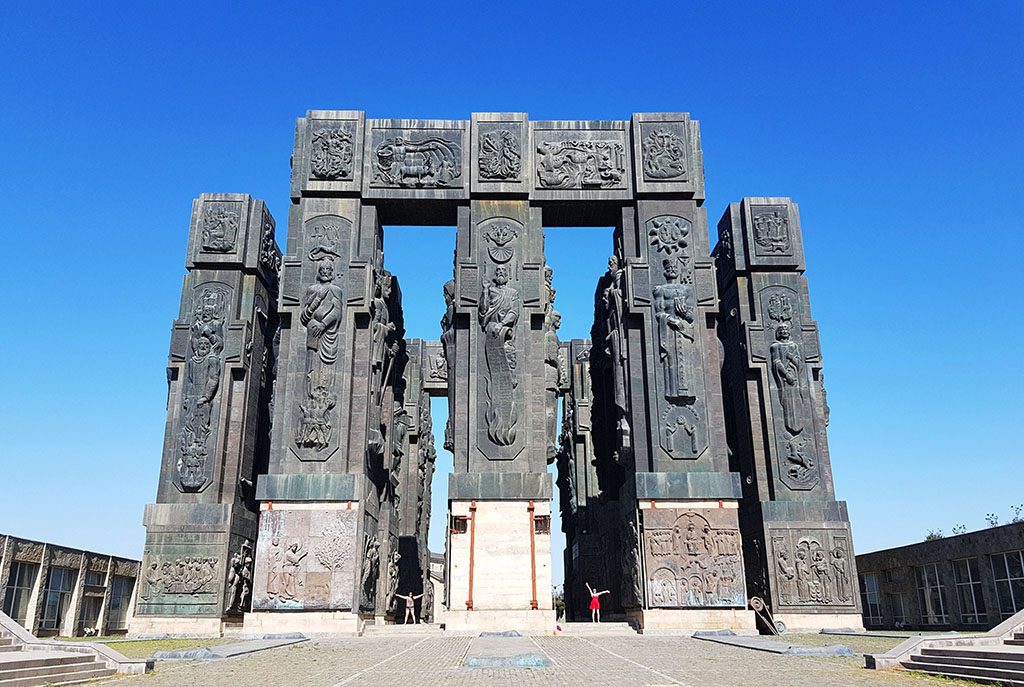 I changed the Yamaha's oil, filter, coolant, brake fluid and pads while Alanna built a new tube out of guttering, glued it together and cable tied it to the pannier rack to store our waterproofs- all for £2.50. And Alissa repacked, condensed and fixed the luggage.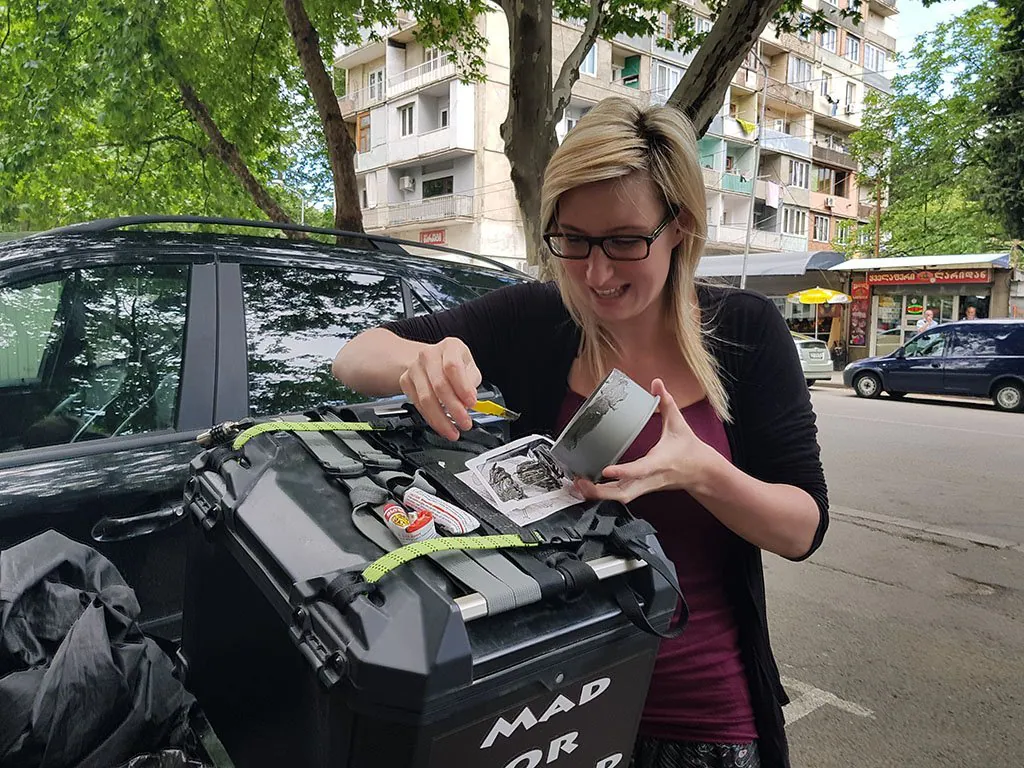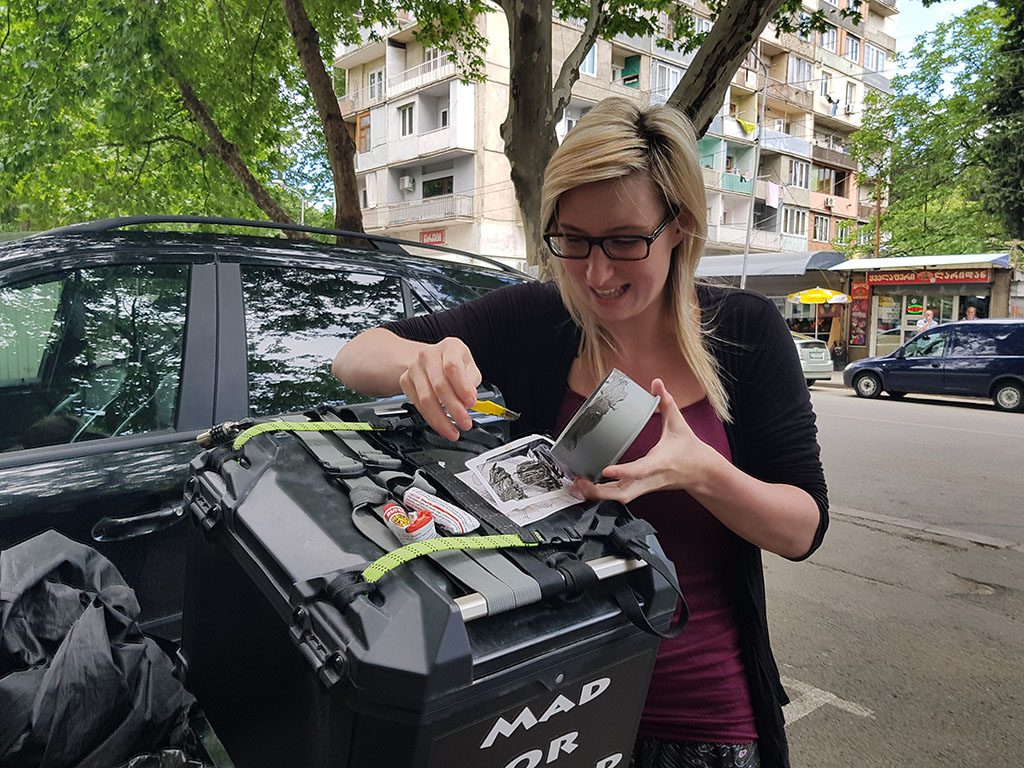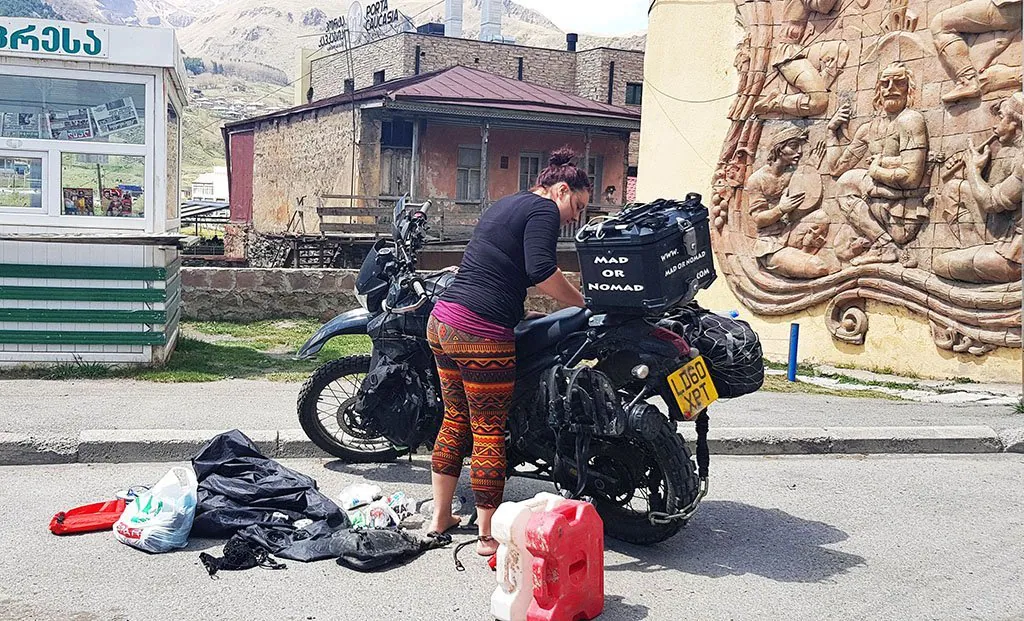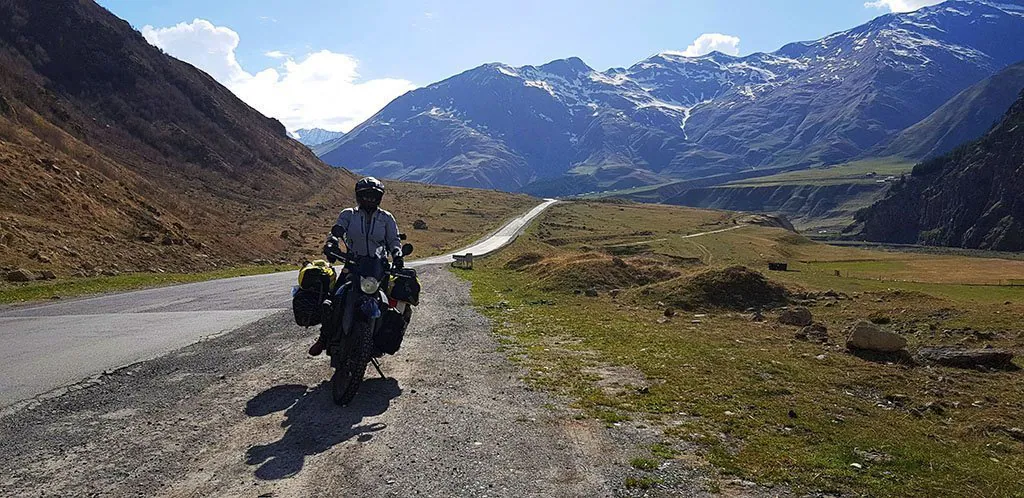 Tbilisi was important for us as we planned on getting our Russian visas there (Plan A was to get them in the UK, but the wait was too long so this was Plan B). We needed a double-entry visa, valid for three months and to start in three months from date of application. But the embassy was chaos. Within an hour of arriving it swelled and quickly turned into shoving and screaming. There was no way we were getting our visa here. Now we move to Plan C – try and get the visas in Kazakhstan (highly unlikely). So instead of drowning our sorrows we decided to nearly drown ourselves – literally – as we tackled Tbilisi's white-water rafting routes.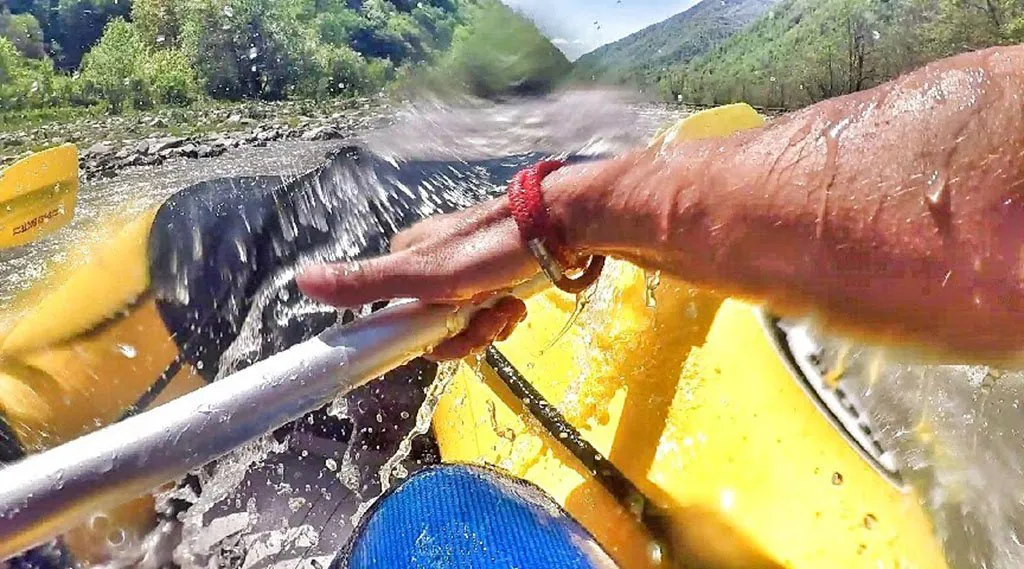 We left the chaos of Tbilisi and made our way to Kazbegi – Georgia's hiking capital. Alanna jumped in a bus and we met her there for a week of non-stop trekking. Kazbegi is home to the Gergeti Trinity Church – perhaps the most famous landmark in Georgia.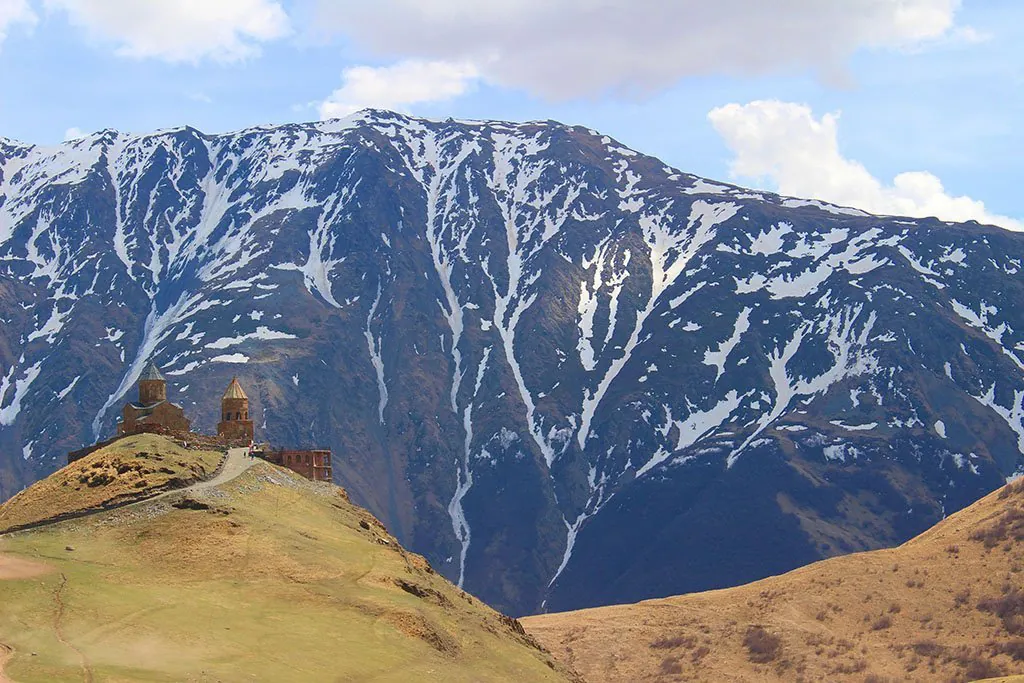 We took the wrong hiking path up and trapesed a ridiculously steep, sweaty and dusty road for three hours. That became the norm for the next week.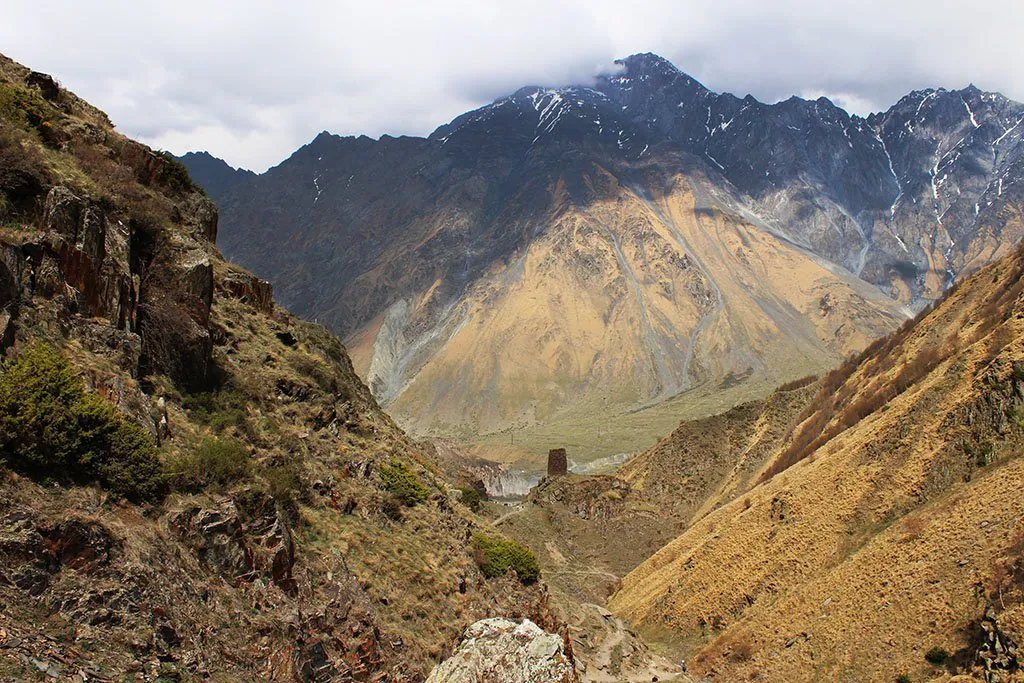 Alissa and Alanna planned walks, treks, climbs and hikes all over Kazbegi. From waterfalls to abandoned villages, ancient forts and the formidable and exhausting glacier hike. I was happy to get out of Kazbegi, if just to give my feet a rest.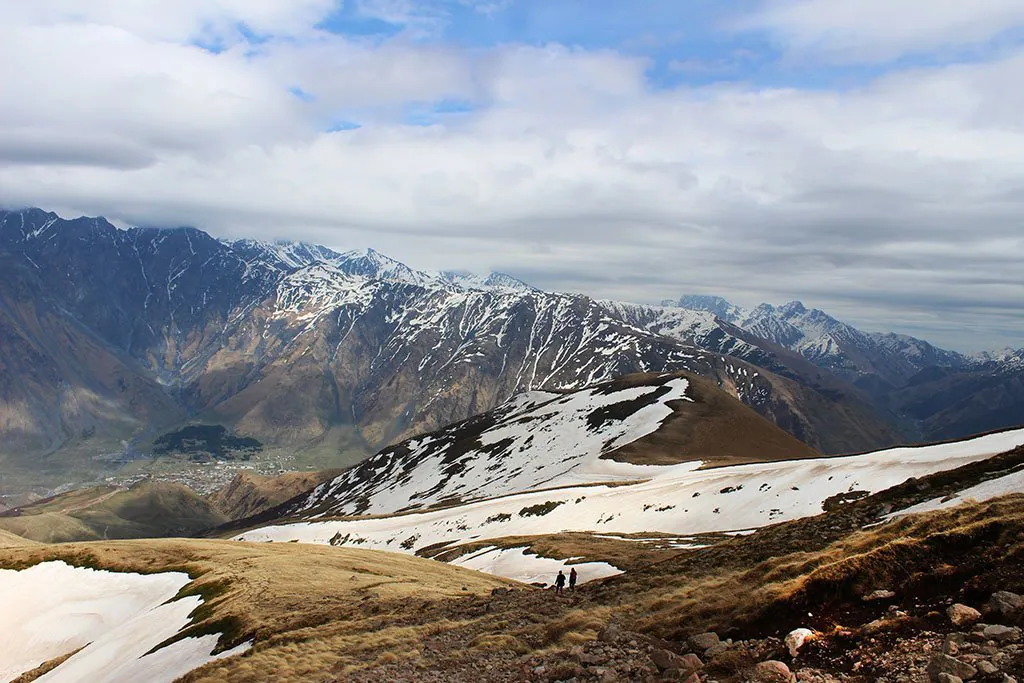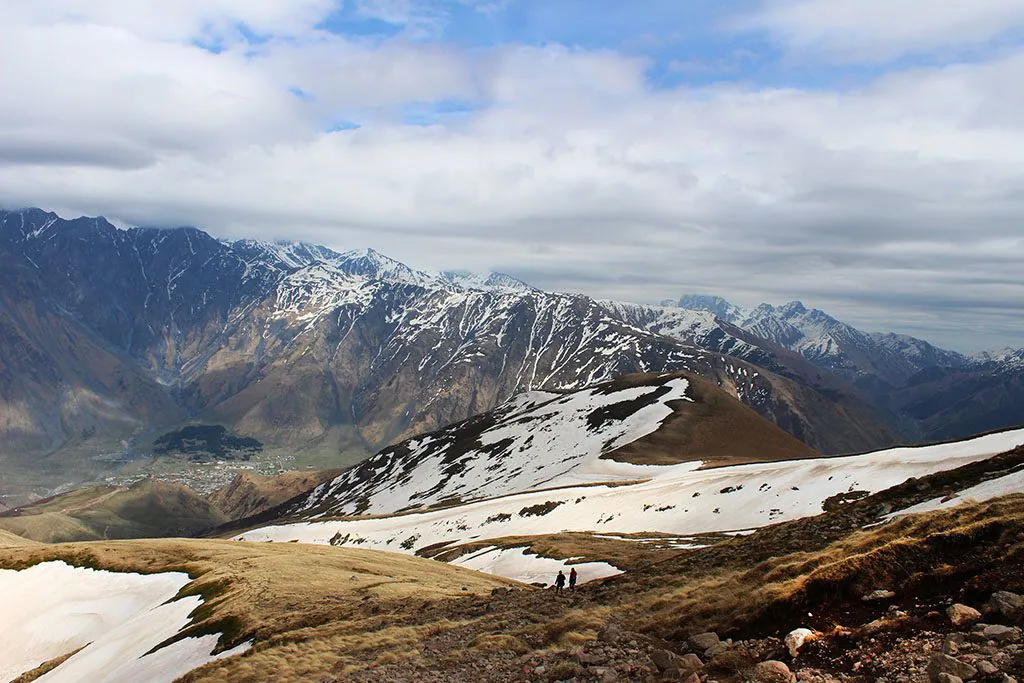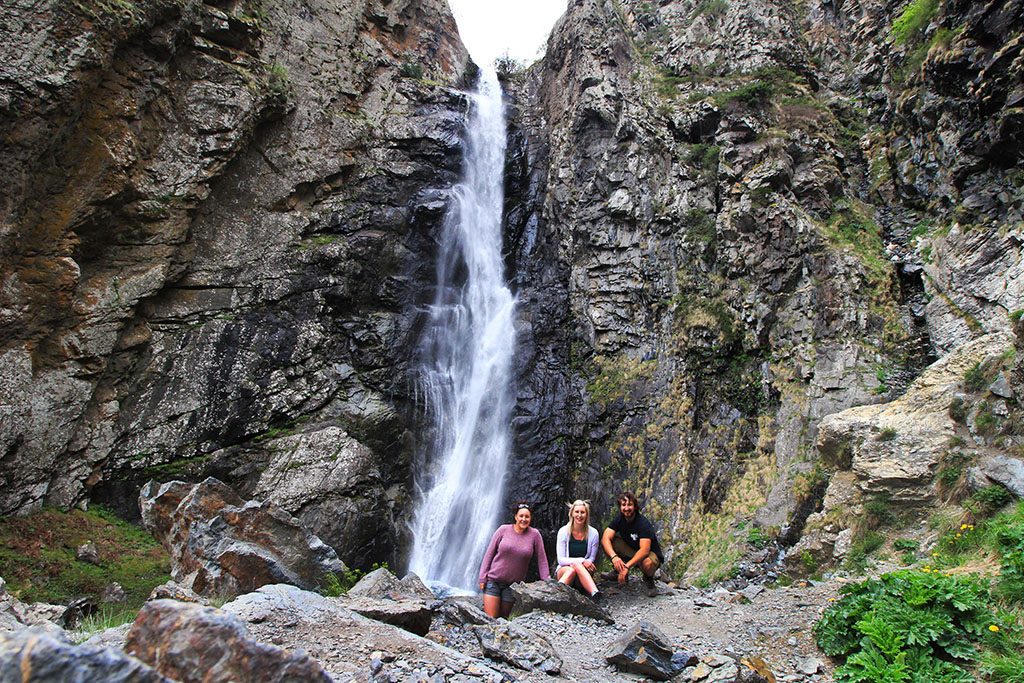 We blasted back to Tbilisi to meet Robert, who flew into Kutaisi, picked up a rental car and bombed it to Tbilisi. We shoved all our gear in the Kia's miniscule boot, Alissa and Alanna jumped in and we drove in convoy straight for the Armenian border.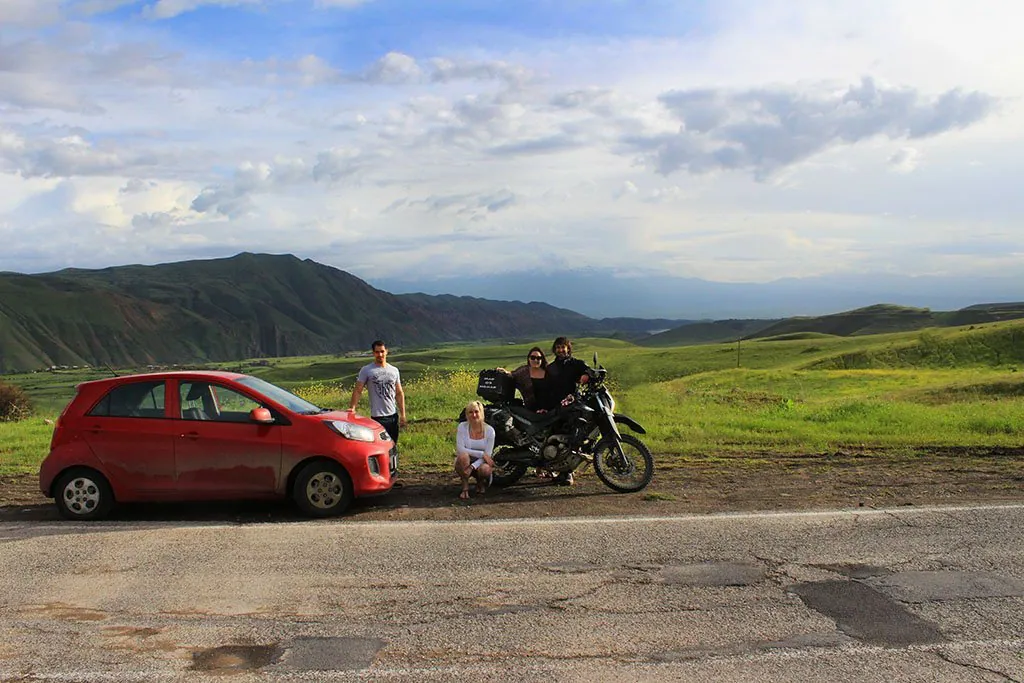 Getting out
"You didn't buy insurance when you entered Georgia, you must pay 100 Lari (£30) fine". No way was I paying a fine to exit the country. Nobody told me at the Turkish/ Georgian border about insurance. "It's a new rule". After stubbornly sitting there for 20 minutes, we came to an agreement – I had 30 days to pay the fine. I would be in Armenia for 10 days, back in Georgia for two days and then exiting to Azerbaijan. I could then pay the fine the next time I come back or (as we eventually became friends) as the border guard joked – maybe my grandkids could pay one day. Finally, they let me go – probably just to get rid of me.
By the time we got through the Armenian border it was pitch black, pouring with rain, I was soaked through and the Yamaha's headlight bulb gave up. It took two hours of crashing into deep pot holes before we finally found somewhere to sleep and start our Armenian adventure.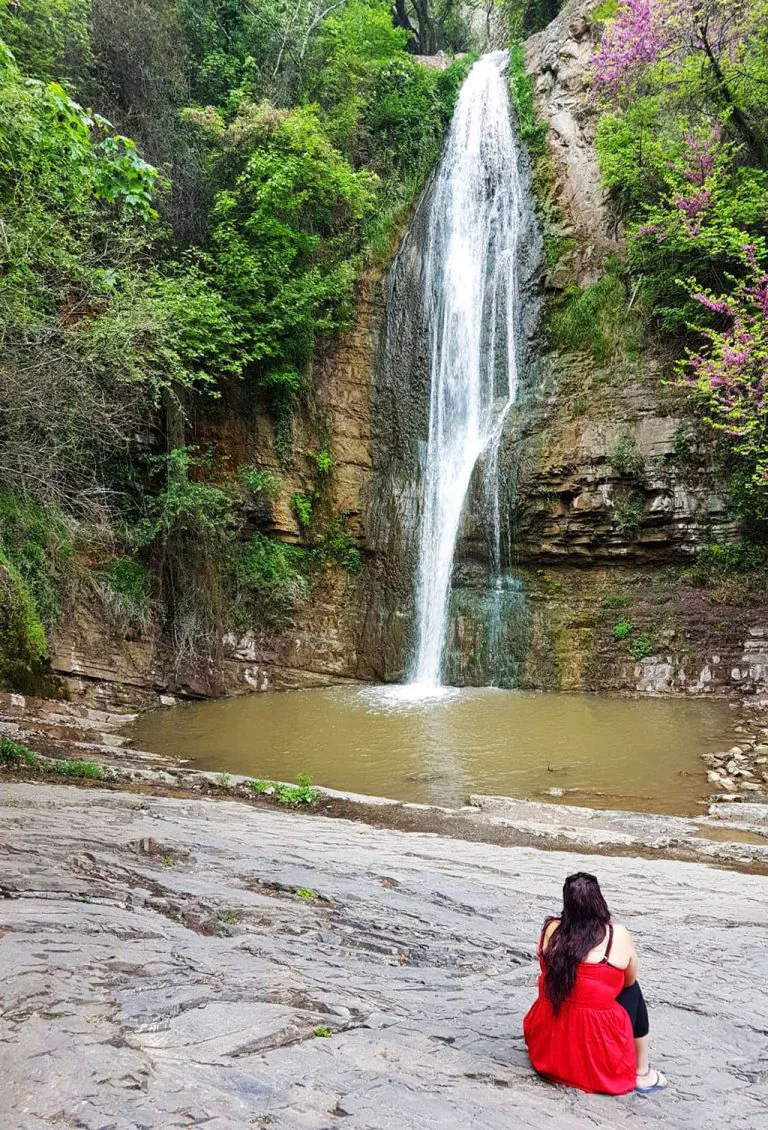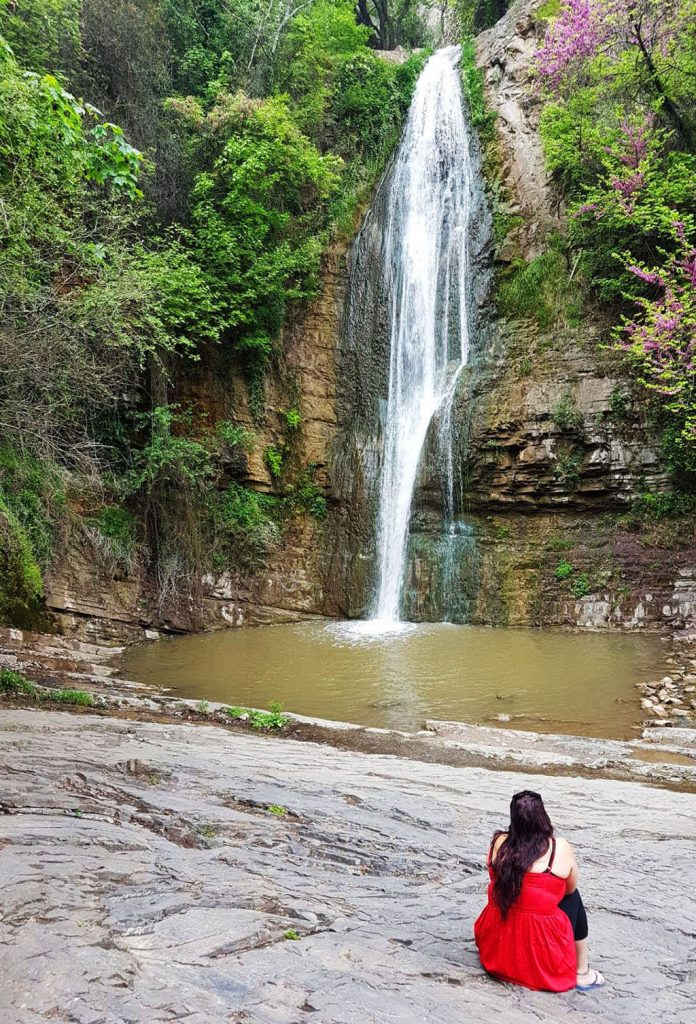 Read more on motorcycle travel in Georgia and the Caucasus
Thanks for checking out our Motorcycle Travel Blog for Georgia. We hope you enjoyed it! Here's a few more related articles on riding in Georgia that we recommend you read next. 
If you enjoyed this Georgia motorcycle travel blog or have any questions, please post your comments below. We'd love to hear from you.