Heading to Canada? Here's what you need to know about renting a motorcycle for an epic adventure in British Columbia, West Canada.
Why you'll love it
Riding a motorcycle in Canada is incredible. British Columbia is serene, unspoilt and brimming with wildlife, jaw-dropping views and some of the most intensely beautiful nature in the world. Slinging a leg over a saddle and heading into the Canadian Rockies will be one of the most memorable rides of your life and needs to be right at the top of your to-do list.
My girlfriend and I rented a BMW R1200GS five years ago for a two-week ride through British Columbia. Since then we've ridden in over 54 countries and Canada's still our favourite. So, we pulled together this guide to help you get out there, rent a bike and become mesmerised, because we know you'll love it too.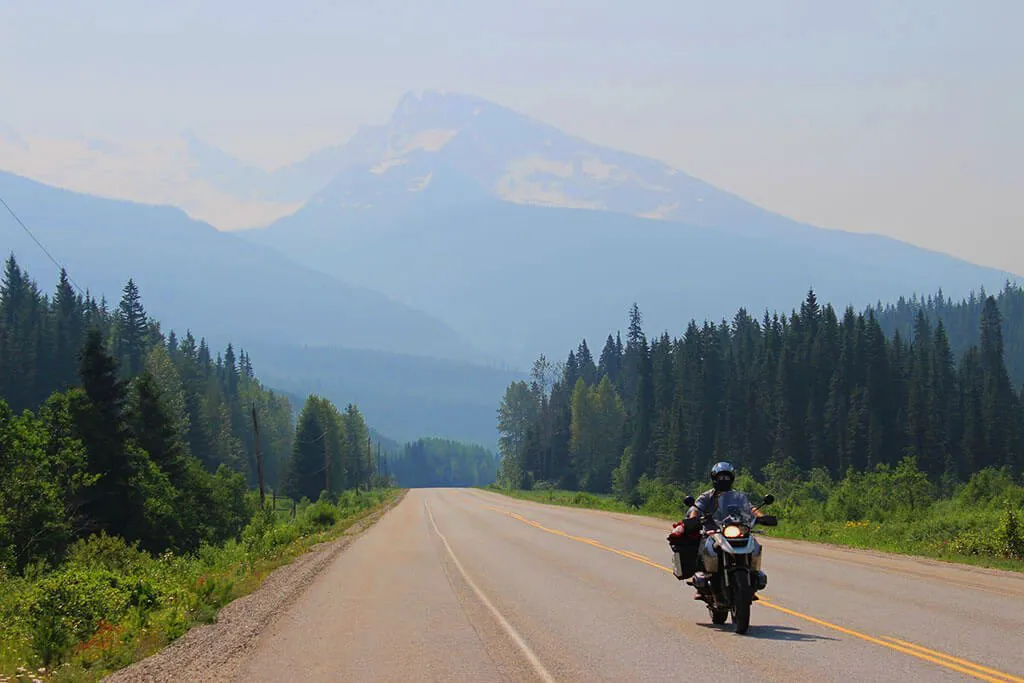 Where to rent your bike from
We used CycleBC to rent a BMW R1200GS. They're a reputable company in Vancouver, have been operating since 1993 and had very good reviews. They supplied us with a clean and working bike with luggage. We were impressed with their services and would recommend them based on our experience.
Website: vancouver.cyclebc.ca
Email infovancouver@cyclebc.ca
Address: 73 East 6th Avenue, Unit 10, Vancouver, BC V5T 1J3
Phone: 604-709-5663
CycleBC offer motorcycle rentals if you fancy going it alone, and they also offer Tours if you want the stress taken out of your trip. Everything will be handled for you on a tour from route to hotels to food. 
Alternatively, check out our Recommended Rental and Tour Companies Finder below for more companies.
Motorcycle Rental and Tour Companies
Planning a Fly and Ride bike adventure? Here's our recommended motorcycle rental and tour companies from around the world. Check out the page, click a country and see what's on offer!
Read More
Motorcycle rental prices
CycleBC has a huge range of motorcycles including adventure bikes, sports tourers and cruisers. Way too many to list here.
Check out CycleBC to have a look at their bike rental page for what's on offer and the price range per bike.
What the manager says
Mike Gat, Manager at CycleBC says: "Canada's best feature is the vast amount of nothingness. All of England is 130,000 km2 while British Columbia alone is 944,000 km2 with the population of 4.6 million, that's less than half of the population of London. British Columbia offers a true sense of adventure that's getting harder and harder to find these days, couple that with our renowned Canadian hospitality and that's what makes Canada the perfect riding destination."
When to go
August guarantees warm, dry weather but there's less traffic in September and you can wear full kit without getting too hot. Outside of June to September, the Icefields Parkway may be closed due to snow and ice.
General travel costs
Petrol prices fluctuate slightly. Expect to pay around £0.83 per litre
Return flights to Vancouver cost around £400 on average. Check Skyscanner for up-to-date information and flight bookings.
B&Bs are popular and cost around £45 a night for a really good one.
Food and drink costs are similar to UK prices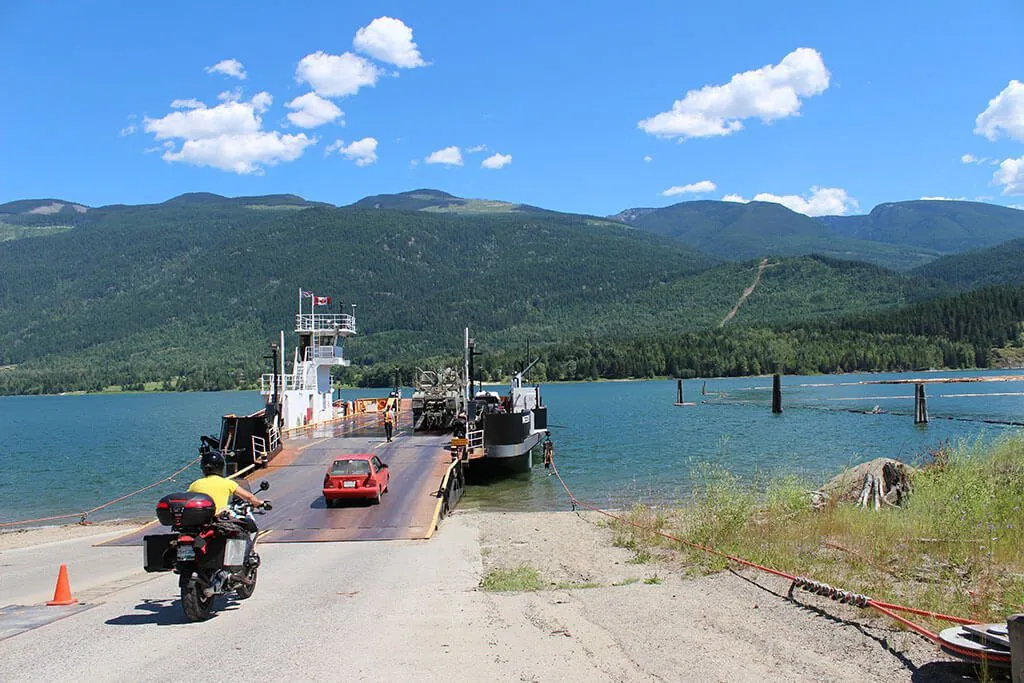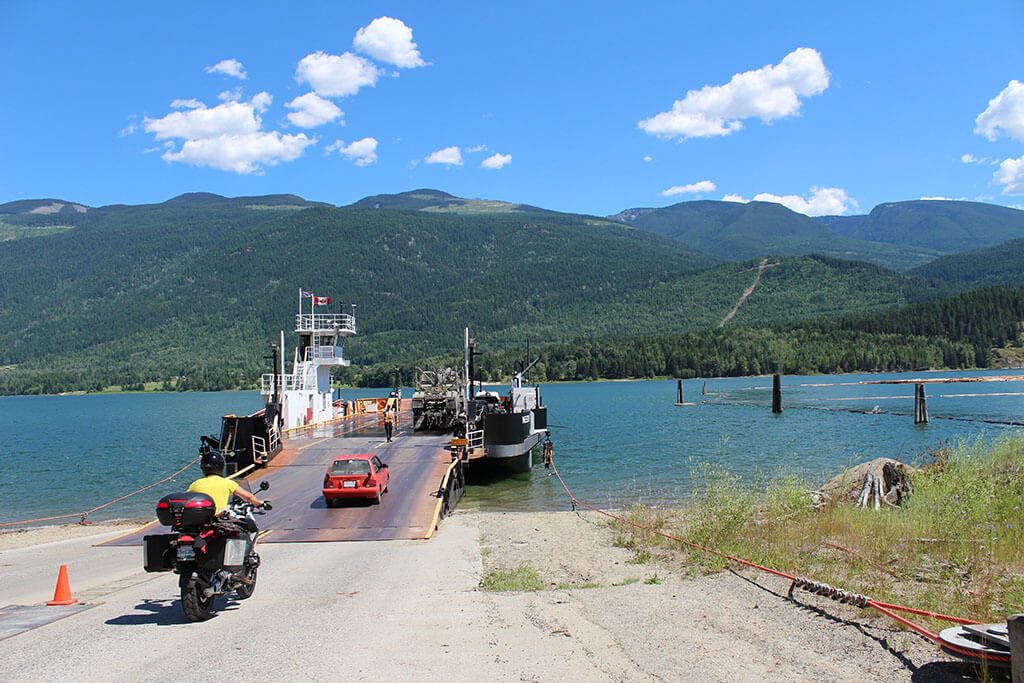 Our recommended route
We took on the Wild West Canada Route and recommend it.
It took us 14 days and around 1,600 miles. We rode two-up and took our time. It's a comfortable 9-day trip with one rest day in the middle if you haven't got the full two weeks. But you will most likely want at least one extra day either side for picking up and dropping off the bike etc.   
What makes this route special is that it takes on BC and Alberta, along the Gold Rush Trail, to hot springs, waterfalls, Banff, Lake Louise, the boiling hot desert region of Kamloops, the highest mountain in the Rockies and the epic Icefields Parkway route with its overhanging glaciers – the Icefields are the one thing you cannot miss in BC. 
Here's a map of our Wild West Route and a day-by-day breakdown.
Motorcycling the Canadian Rockies
Read up on our adventure through British Columbia!
Day by day route
Day 1: Vancouver to Whistler 100 miles
Stanley Park, Lion's Gate Bridge, Highway 99, Sea to Sky Highway to the world-famous ski resort town of Whistler
Day 2: Whistler to Kelowna 260 miles
Pemberton, into the mountains, Coast Range Mountains, cowboy country past cattle ranches to Kelowna.
Day 3: Kelowna to Ainsworth Hot Springs 230 miles
The route changes from hills to mountains. You'll ride through the Kootenay Mountain region, famous for ski resorts, breweries and the hot springs of Ainsworth.
Day 4: Ainsworth Hot Springs to Revelstoke 135 miles
Brilliant roads that flit between tarmac and little ferry crossings over turquoise blue lakes. There are plenty of hidden gems and off-piste routes here, so take a little extra time to dig them out.
Day 5: Revelstoke to Banff 205 miles
Storied Kicking Horse Pass, narrow valleys and plenty of switchbacks.
Day 6: Rest Day in Banff
Day 7: Banff to Mount Robson 235 miles
This one's special. Today is the Icefields Parkway and one of the best roads in the world. Mount Robson is the highest mountain in the Canadian Rockies are the riding around that area is very cool. You'll probably see the most wildlife of your trip on this stretch too.
Day 8: Mount Robson to Kamloops 230 miles
Follow the Thompson River and the Canadian National Railway Line. Kamloops is the wild west part of BC. It was 42C when we arrived. It's an arid desert region.
Day 9: Kamloops to Vancouver 280 miles
Follow the 1800's Gold Rush Trail through Fraser River Canyon from Cache Creek to Hope and stop off at Hell's Gate Canyon, jump onto the Trans Canada Highway before arriving back in Vancouver.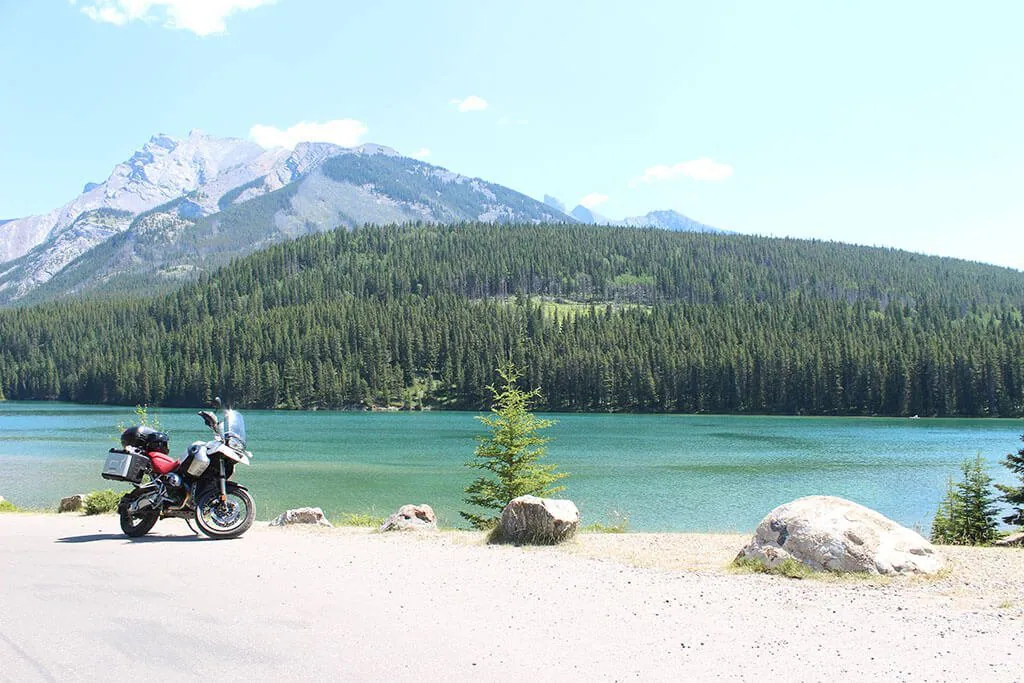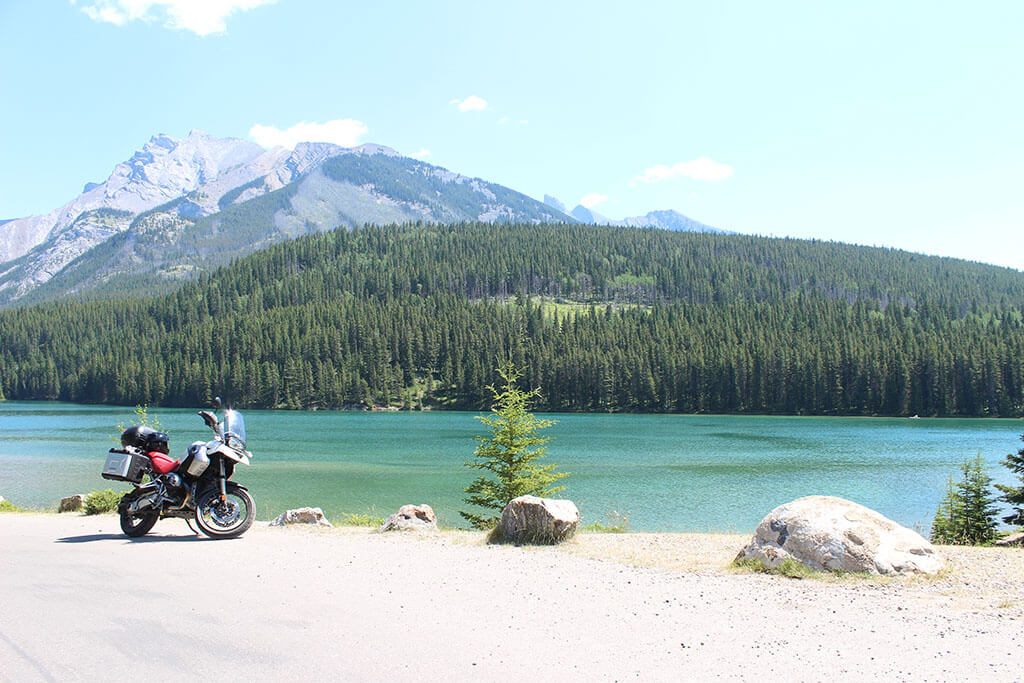 Read more on Motorcycle Travel in Canada
Thanks for checking out this Canada Motorcycle Trip Report. We hope you enjoyed it! Here's a few more articles on motorcycling in Canada that we recommend you read next. 
Liked that? Try these next…
Planning a motorcycle ride in Canada? Let us know in the comments below!