Going on the trip of a lifetime is fun – riding through a storm, running out of petrol, being permanently soaked, burning your luggage and snapping your exhaust is not…
The First Day of a Round the World Motorcycle Adventure 
It was supposed to be special – the first day of our long awaited round-the-world adventure. But it wasn't special – it was hell. And it got worse… fast.
Not wanting to die on the first day was the only thing we could think about as we chugged along a blacked-out empty French motorway at 30mph, in the most dangerous riding conditions we've ever experienced. The wind threw us from lane to lane like rag dolls. The rain was relentless, hammering into our visors and reducing visibility to an outstretched hand. When the rain rested the fog took over; a thick cold blanket which swallowed petrol stations and left us running on fumes – finding fuel with only drops to spare.
Only as we arrived at a friend's house in Normandy at 1am (seven hours later than the planned three hour ride) did we discover the cause of the weather; Storm Eleanor. We'd just ridden through an onslaught of 80mph winds and rain, severe storm warnings plastered the French internet and the entirety of the route we'd just ridden was on red alert. The 'violent wind' warnings peppered along the motorway signs were probably a good clue.
We should have checked the weather before leaving but it was a mad rush, our bags were quickly strapped into an embarrassing leaning tower. The excessive weight took me by surprise as I nearly dropped the bike. My stomach churned at the realisation of the new load. But with awkward smiles we set off – setting fire to our camping bag on the way to the Channel Tunnel.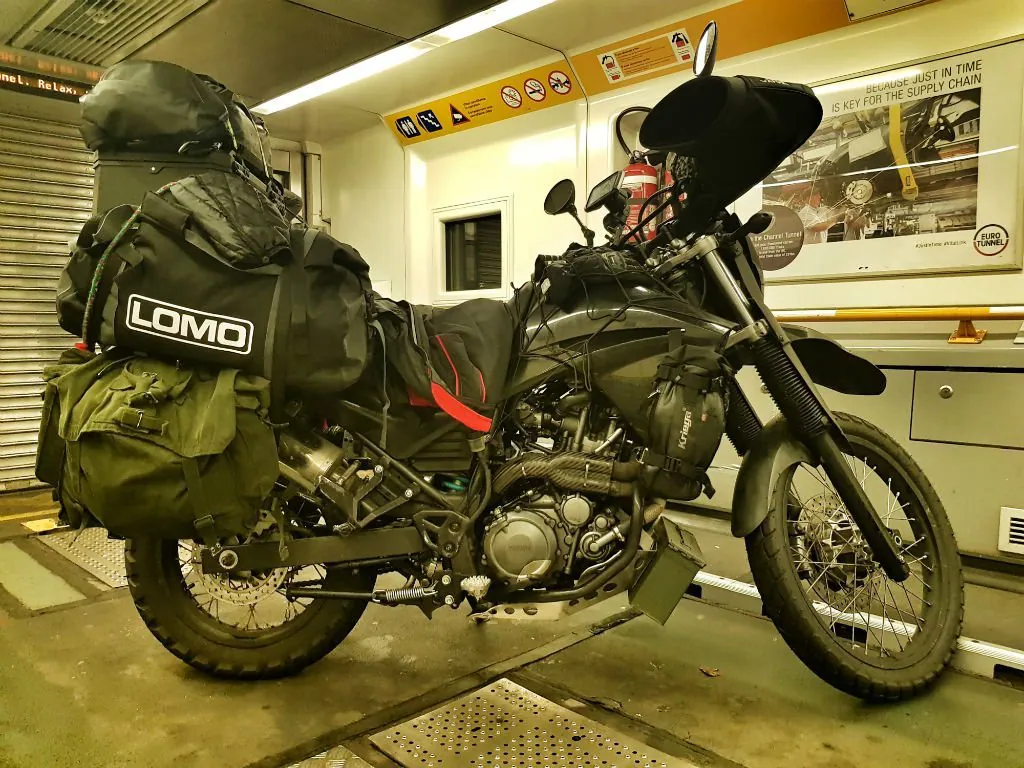 The ride from Normandy to Metz was no better. The rain hammered down even harder and time dragged like a broken clock. Eleanor realised we were making a run for it and made us pay by nearly smashing us into a bridge barrier, we rode at what felt like a 45 degree angle, sweating as we tried to stay upright, the tyres sloshing and slipping beneath us.
We couldn't outrun Eleanor, who tormented us all the way to Germany, leaving us physically exhausted, infuriated and soaking wet. Alissa's boots filled with water and so did all our bags. Nothing was dry, not even our laptop. By the time we arrived in Nuremberg we were so cold and wet that our hosts had to help us undress as we could no longer feel our fingers.
Only as we left Vienna did the weather change, the sun shone through a pale blue sky and we thought, for a brief moment, that things were going to get better – until we ran out of petrol on the motorway thanks to a faulty fuel gauge. Luckily, we had half a litre in our petrol MSR stove bottle. We chucked it in and set off again, laughing – for a mile. This time we had no spare fuel. I hitched a lift with a Hungarian lorry driver named John as Alissa guarded the bike on an Austrian hard shoulder.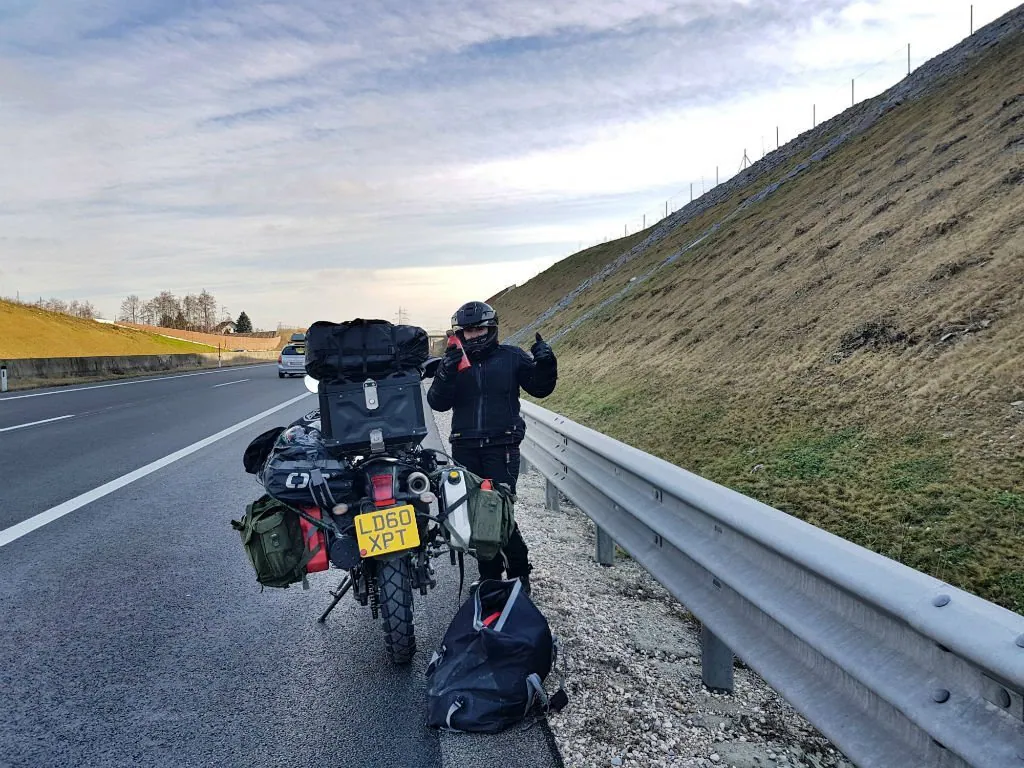 Bored and tired we kept on, playing travel games to stop our eyes from clock-watching. Night fell and we stopped for fuel, only to end up in a 15-minute argument with an automated petrol pump. The bike had enough of us and refused to start. After convincing an Austrian in a dark car park under a railway bridge that we weren't distraction thieves he allowed us to jump the bike of his car. The battery lasted until we reached our accomodation for the night before conking out once more.
With the battery fully charged we had 180 miles to cover before reaching our friend's house in Divin, Slovakia. We packed up, pleaded with the battery to last and made our final push. Sixty miles in and the exhaust snapped off the pipe. We bodged it back together as best we could and made the decision to carry on, much to the dismay of the XT, which screamed in agony as it limped the last 120 miles. As we arrived at our friend's front door the XT shat itself, spluttered out a bunch of error codes, coughed its final breath and died. We pushed it the last ten metres into his garden where she sits right now, still shaking from the ordeal.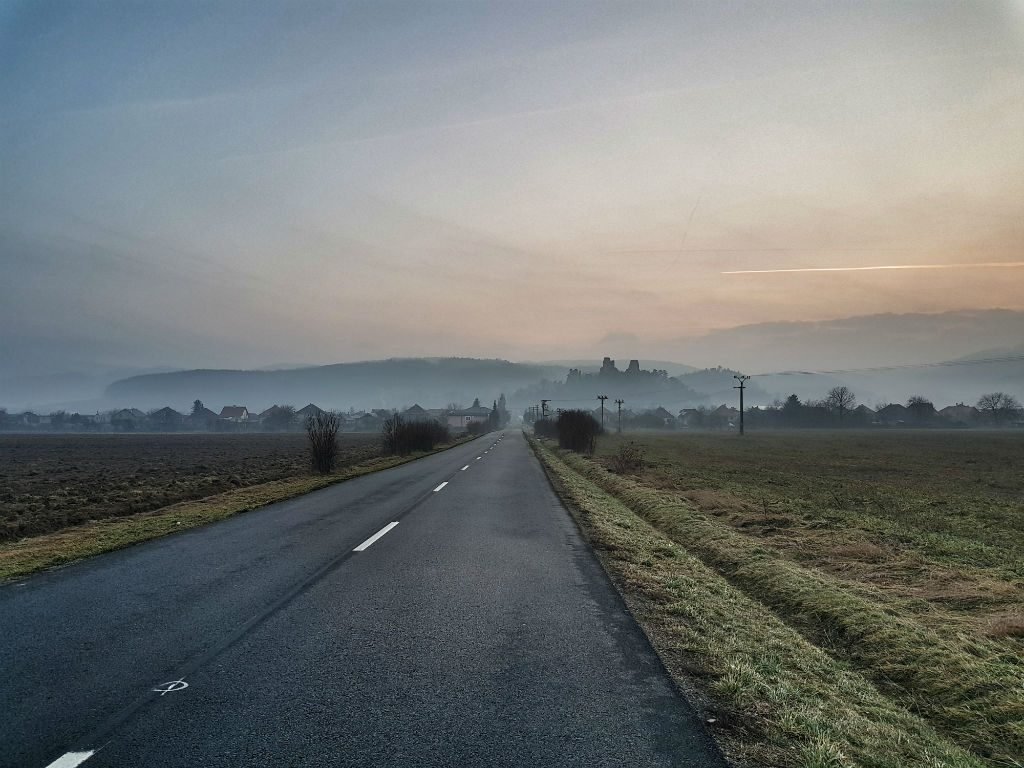 We're wet, tired and cold. Our gear is soaked, we've massively over-packed, our bike is sulking, refusing to budge, not charging properly, riddled with error codes, the exhaust is broken, the fuel gauge is faulty, the hydraulic rear suspension has sprung a leak and will take weeks for a replacement part from the UK and it's only day six. But it's going to get better… right?
With thanks to…
Normandy, France
Pete and Sue who run La Vielle Ferme in Normandy, France. We enjoyed their company, ate all their cheese while listening to George play his guitar. Loved staying in their 18th century French farmhouse.
Metz, France
Xavier was our first couchsurfing host. He took us in with less than 24 hours notice, wasn't fazed by our muddy and sodden gear and had an epic homemade quiche waiting for us… with plenty of wine.
Neumarkt, Germany
We found Sophia and Yannis on Airbnb in Neumarkt Germany. As weird as it sounds – they helped undress us when we arrived frozen. They dried all our gear and gave us the greatest gift of all – a hot shower.
Vienna, Austria
Phong and Tobi are friends of friends and incredibly warm and welcoming people who let us stay in their stunning new apartment overlooking the Danube. They bought us food the night before we arrived as they knew the shops would be shut when we arrived and made us feel at home.
Without these people we may have given up and and returned home already, they kept our spirits high. We're looking forward to seeing you all again when we return to Europe (and it's a little warmer) – if you'll take us that is.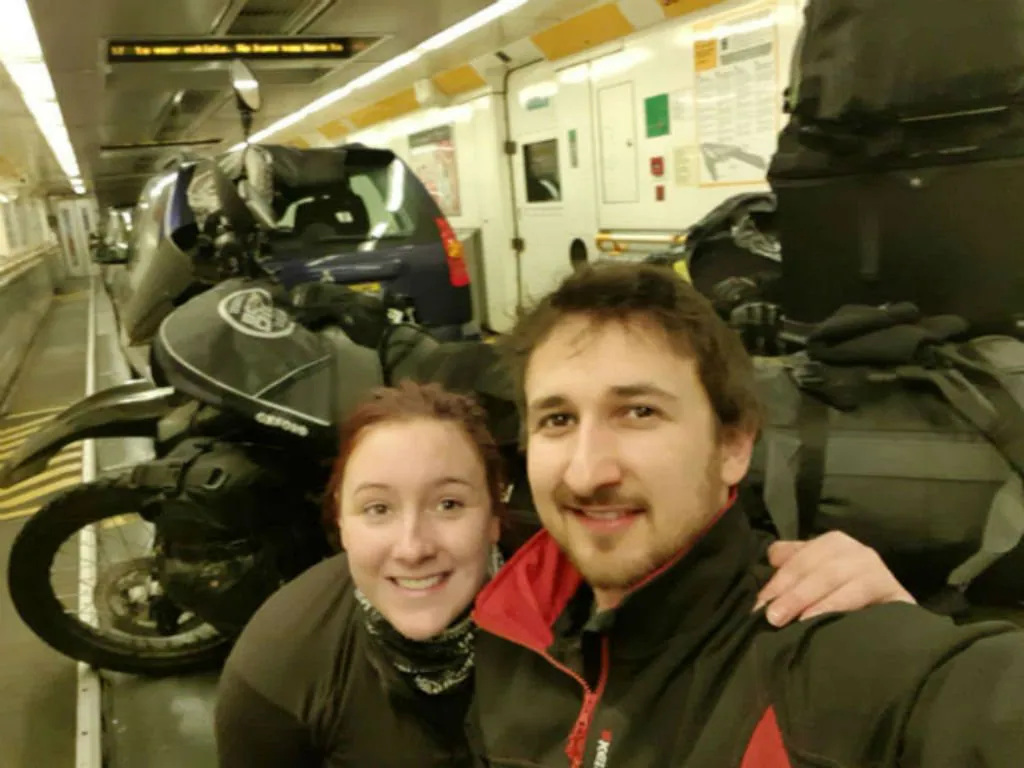 Read more on Round the World Motorcycle Travel 
Thanks for checking out our First Ever Blog Post from our RTW motorcycle trip. We hope you enjoyed it! Here's a few more articles on preparing for and going on a bike adventure that we recommend you read next. 
Liked that? Try these next…
We'd love to hear from you! Please post your comments here…