Horses are integral to Kyrgyzstan and their nomadic way of life. Families still live as nomads in Kyrgyzstan, propping up yurts, grazing their horses, cattle and flocks and moving on to warmer pastures as the weather turns. Horse riding is a part of life for these people, and they're good at it – really good. Kids as young as four ride fully grown horses as casually as kids in the west play Candy Crush. Here's your guide to horse riding in Kyrgyzstan.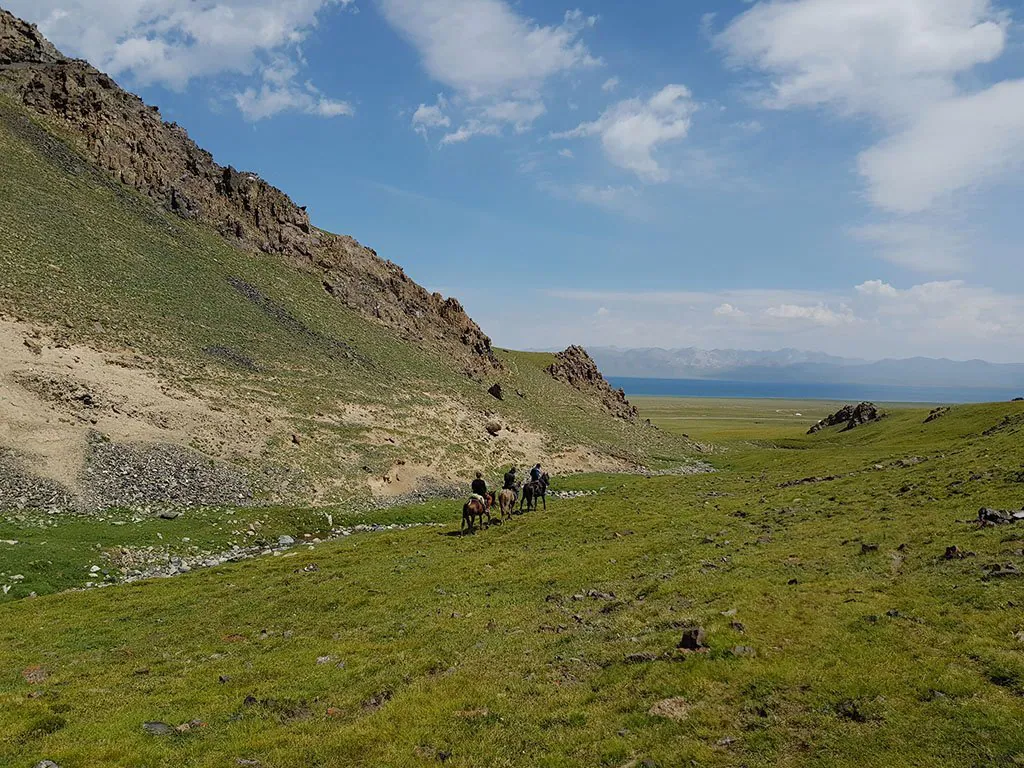 Should I take a guide?
We'd recommend going with a guide the first time (unless you're really experienced) and then, if you're staying longer, go on your own the next day – just to get a feel for it and the routes. On our first day in Song Kol we took a guide and had two very obedient horses. The guide didn't do anything apart from show us the way. Super confident, the next day we went alone. I got the most stubborn horse in the world and Alissa's horse should be racing in the Grand Nationals. Towards the end of our day Alissa and I swapped horses, the bar fell out of the horses mouth and it went into a full blown gallop and would not stop. It was pretty dangerous and at a time like that I wish we had a guide. We managed to find a shepherd who fixed the harness. Two other tourists at our camp went off for the day without a guide and came back unhappy because their horses were stubborn. But this was probably because they'd never ridden horses before and didn't know how to handle them. So, a guide is a good idea – unless you really know what you're doing.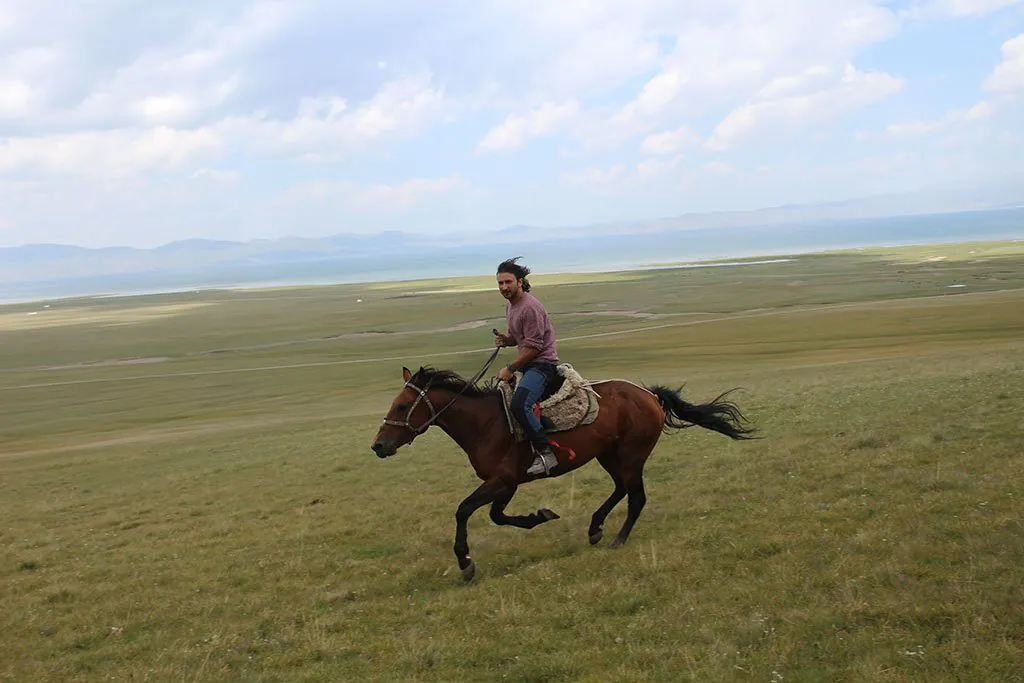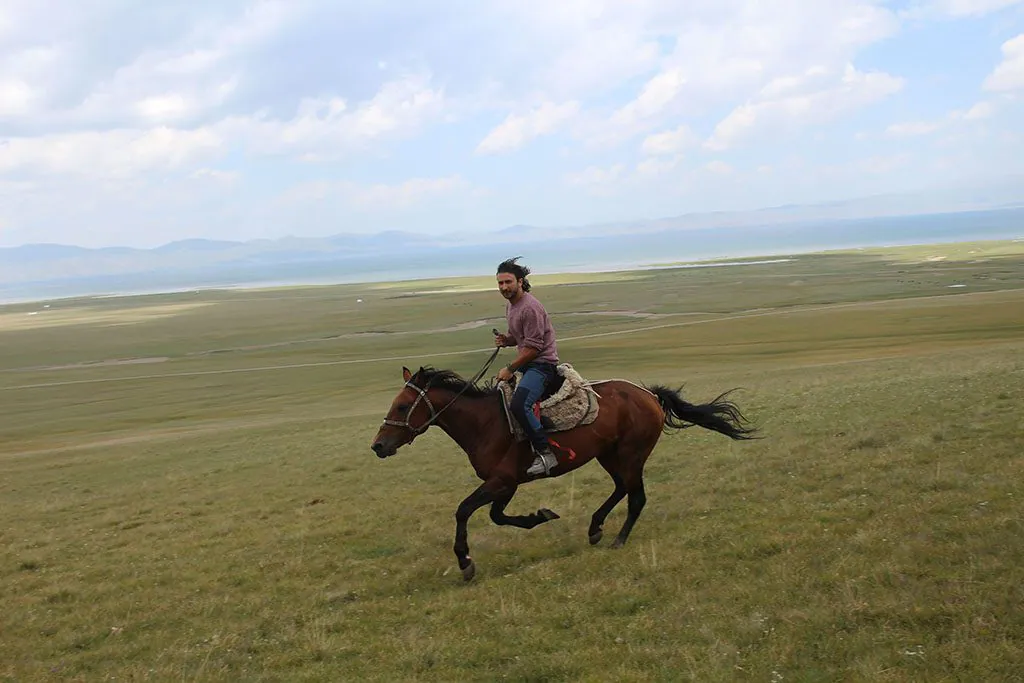 What do I need to take with me?
Not much. If you're only going for an hour or two then a small bottle of water and a camera in a little rucksack. If it's windy and cold near the lake then chances are it's even windier up in the mountains, so dress appropriately and wear sturdy boots/ trainers.
How do I arrange the horse riding?
Any of the yurt camps will arrange it for you. If they don't have horses they'll send someone to bring you one. It's easy and can be done at a moment's notice.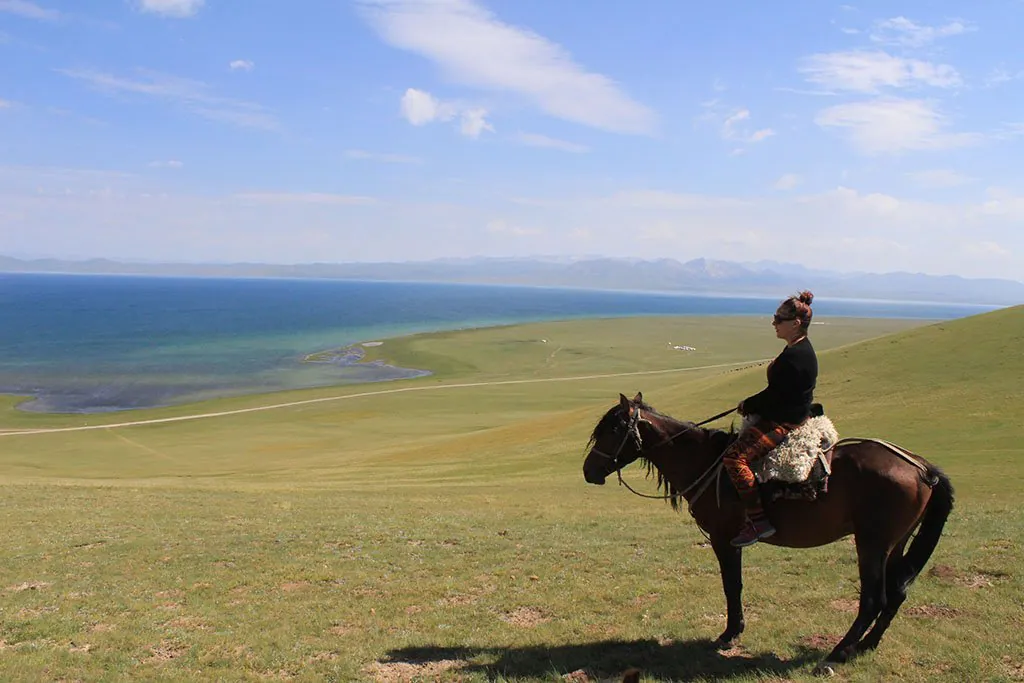 Where do I go if I want to go alone?
It depends where you are on the lake. If you're on the south shore then right behind you are green rolling mountains. It's easy to head up into them and not get lost because you know you just need to head north again towards the lake when you've had enough. There are no marked routes or trails but it'd be very hard to get lost as you'd only have to retrace your steps or simply head towards the lake.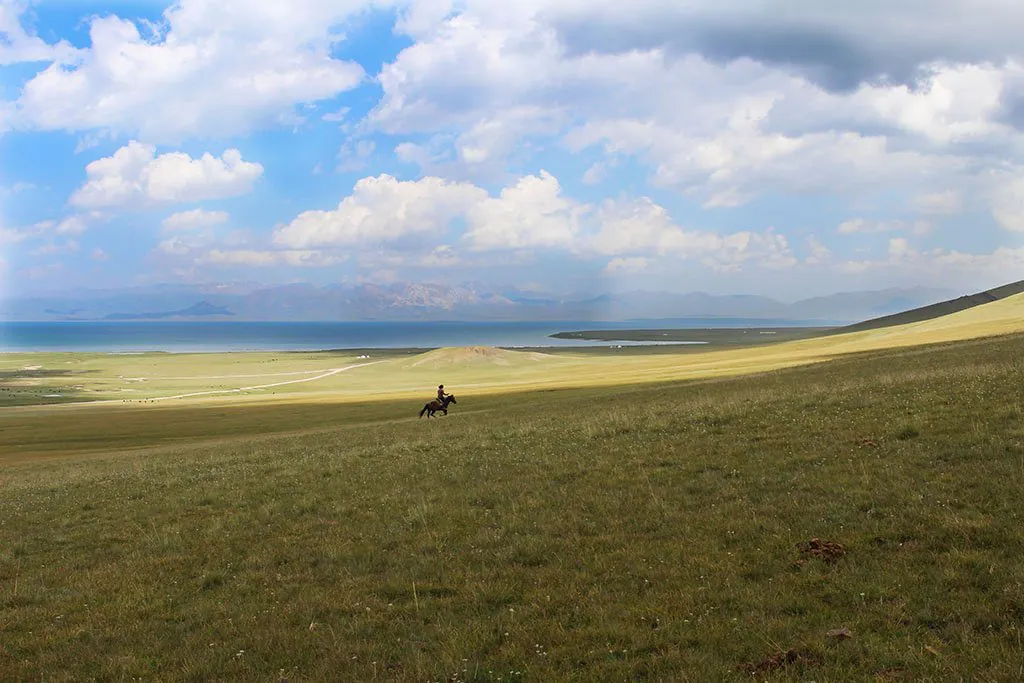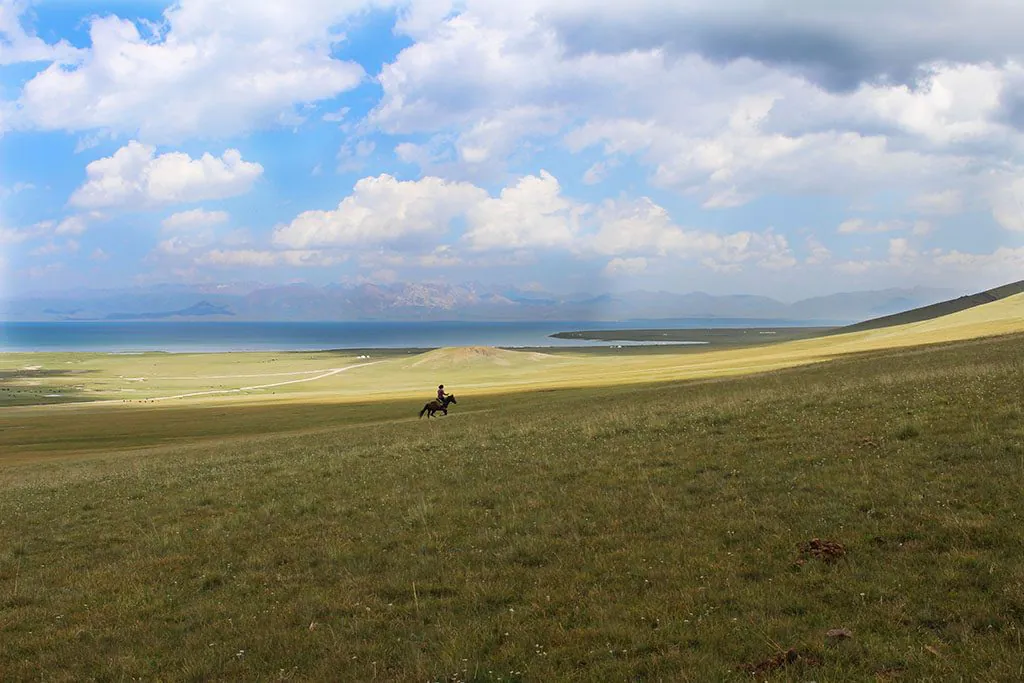 The horses are well trained, well looked after and obedient (most of the time). You can rent a horse and just ride off up into the mountains for the day for next to nothing. It is an incredible experience. The camp can put on horse games for guests too. This is priced at 6000-8000SOM for 15 people, lasting 1hr30.
Join a tour
If you'd like to join a tour in Lake Song Kol and ride horses with a guide, we recommend booking onto this one from Viator. 
Read more on Motorcycle Travel in Kyrgyzstan
Thanks for checking out our How to rent a horse in Kyrgyzstan guide, we hope you enjoyed it! Here's a few more articles on motorcycling in Kyrgyzstan that we recommend you read next. 
ps. We may receive a small commission, at absolutely no cost to you, if you purchase any products using the links on this page. We're not sponsored by anyone, are completely impartial and don't run ads. So this helps us keep the site running. Thank you for your support.