Welcome to the Adventure Motorcycle Traveller Reviews. Here's a 96,000-mile review of the Honda CB500X by RTW motorcycle rider Luke Phillips. 
Quick info
Bike: 2014 Rally Raid Honda CB500X
Purchased for: £3,250
Miles covered: 96,000
Years owned: 2017 onwards
Honda CB500X Specs
Engine: Twin cylinder, liquid-cooled, 471cc, FI
Power: 46.9 bhp
Torque: 31.7 ft-lbs
Wet weight: 195kg
Seat height: 810mm
Tank capacity: 17.3 litres
Tyres: 17 and 17
Front suspension: Telescopic forks
Rear suspension: Pro link single shock, pre-load adjustable
Back in 2017 I was busy preparing for my round the world trip. At the time I was commuting to work on a small 1999 Honda CB500. I loved the bike, it was incredibly reliable and would always start with no problems in the cold English winter weather.
My initial research drew me towards the usual choices for a round the world motorcycle. Mid to heavyweight BMW and Suzuki motorcycles were at the forefront of my searches. I even went to view several motorcycles around England. But none of them were the one. For me, reliability was the main issue. I was going alone and for a long time, so I didn't want to find myself stuck in the middle of nowhere.
I also loved riding my little CB, the only problem with it was the ride height, comfort and of course the fact that it is a road bike. Then I stumbled upon a company called Rally Raid Products UK. They had taken a CB500X and turned it into an off-road adventure machine!
It promised the reliability of the CB500, added comfort with the additional X adventure styling from Honda, and bulletproof, go anywhere off-road capability thanks to the numerous upgrades they offer. I was sold.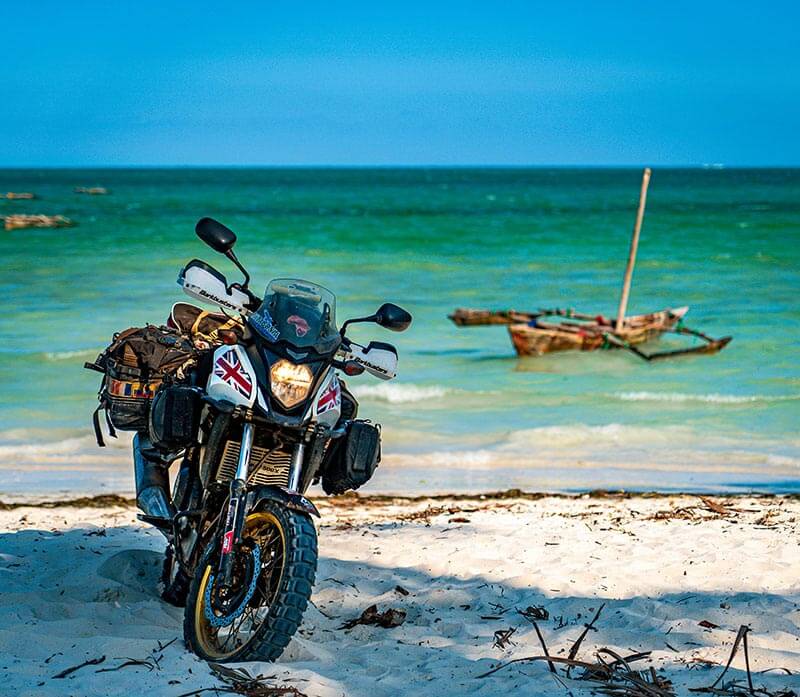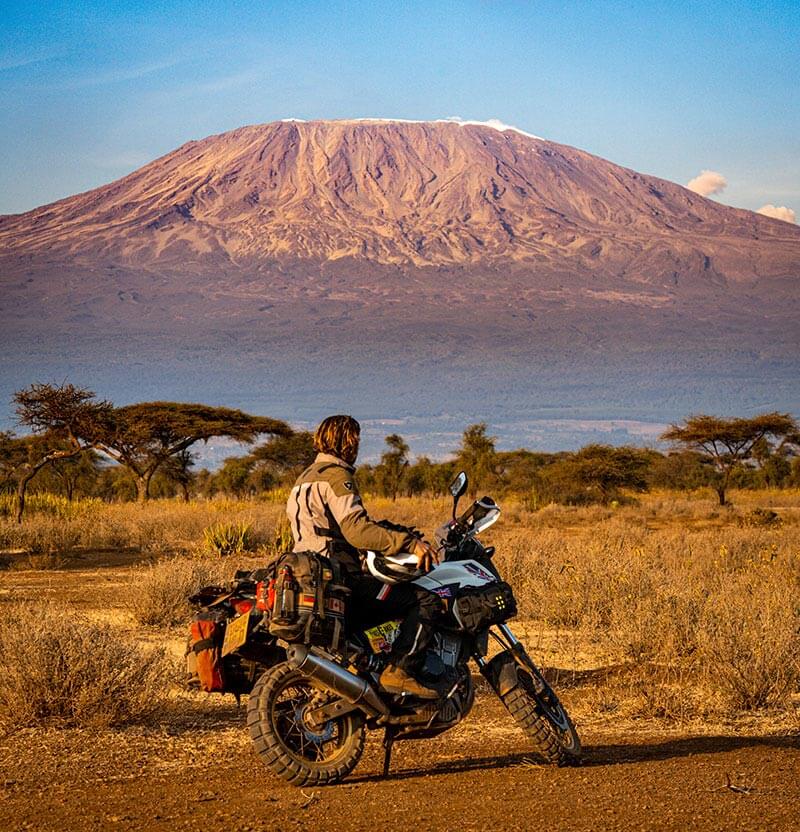 The reliability of this bike is absolutely mind-blowing. I've covered 96,000 miles through extremely rough terrain and I haven't had a single mechanical fault on it. In all honesty, I'm not proud of it, but I haven't been too kind to this bike either in terms of maintenance.
It's just been a constant warrior, always starting, always running and still sounding like it's just come out of the factory. The only issues that have popped up in my almost 100,000miles of ownership have been self-inflicted. Firstly, after being submerged in the Makgadikgadi Salt Pans, several of the fuses blew which was a 25 pence fix in the next town, and again the Bolivian salt flats have made the electrical wiring a bit temperamental, but some electrical tape has fixed that for the moment.
Regardless of these, the bike only has very few electrical components on it, all of which are not integral to the motorcycle functioning, so it really hasn't made a difference – even when these fuses have blown. Other than that, damage is purely cosmetic and usually as a result of me doing something ridiculous.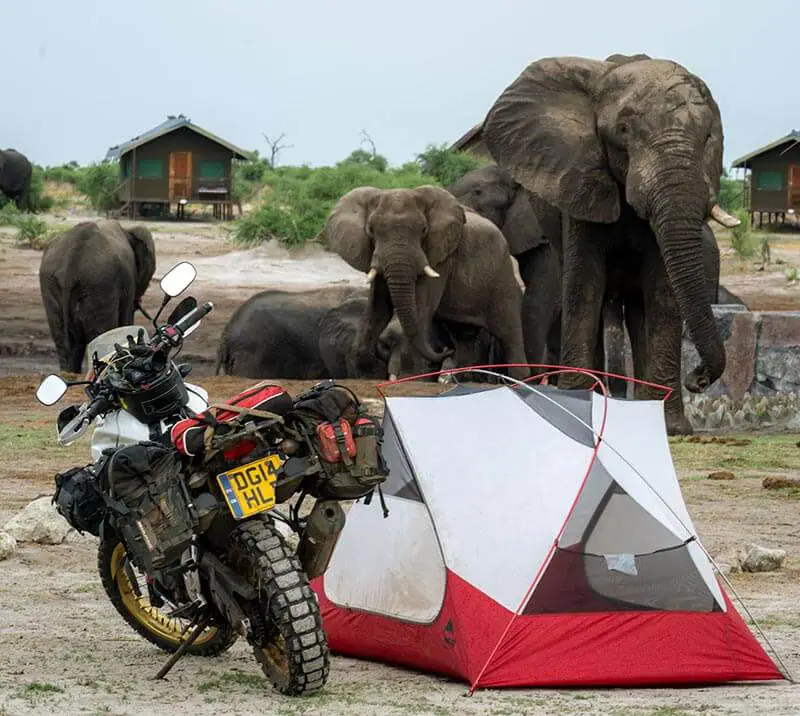 The handbook states oil and oil filter change every 8,000miles, Valve clearances and air filter change every 12,000miles. So on that basis that means I've missed the last 7 valve clearance checks. But for a modern bike these are seriously long intervals, making it perfect for long trips. If riding through arduous terrain, high temperatures or mountains, Honda recommend to change oil and oil filter more regularly. I try my best to stick to this advice, but sometimes on the road, it just hasn't been possible.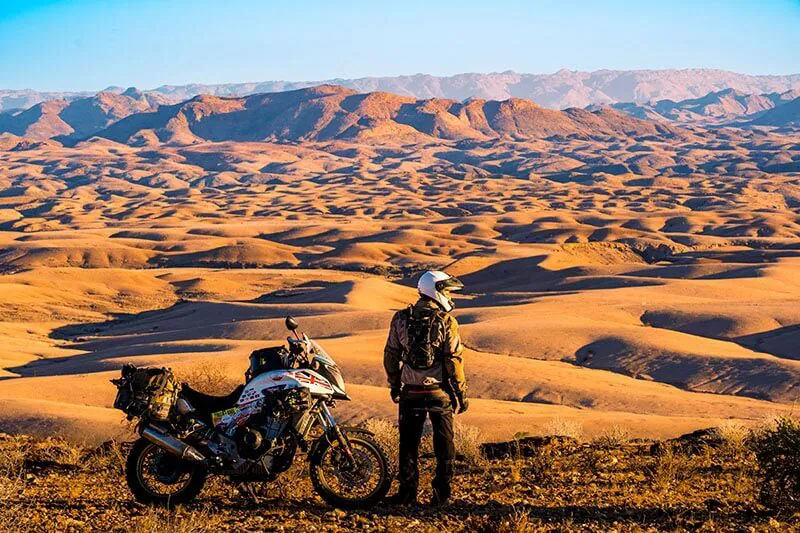 I've found parts for this bike absolutely everywhere around the world. Fortunately, Honda use universal parts for some consumable parts, and for the others, they just unexplainably appear in every Honda garage in Indonesia, Chile, Costa Rica or anywhere else in the world where I've ever looked. That's a huge selling factor for a round the world bike, which I only found out in hindsight.
I do find this bike very comfy to ride long distances. The stock seat resembles a church pew more than an actual seat, so a seat cover is a must. But the extra ride height from the Rally Raid upgrades and the upright riding position are perfect for me.
Everything! It's a bulletproof, lightweight adventure bike that can be mended with a hammer and a piece of string, if you are ever unlucky enough to break it. Parts are available everywhere for a pittance and the fuel economy is monstrous, even when filling up on Unleaded 72 Octane poured out of a 2 litre Coke bottle in the middle of a Desert. 
The windscreen and the seat. They aren't terrible, but they are irritating. The stock windscreen is fitted on with rubber grommets and as these wear down, its likely to fly off after a big bang or continuous corrugations, ending up in your lap or on the road. I'm sure you can change these fittings, but it's something to be aware of. As for the stock seat, it feels like it's been made of wood, just change it or cover it. Or if you have grown fond of having a numb backside, ride on at your own peril.
This bike is absolutely perfect for a RTW trip. It's not as popular as some BMWs and not as powerful as a Tenere, but it's extremely light weight, has remarkable reliability and fantastic off-road performance (thanks to the Rally Raid upgrades). This in my opinion, make it unmatched for an adventure bike. It will quite simply get you anywhere in the world. And more importantly, it'll get you there comfortably and with a bit more cash left in your wallet. What's not to love?!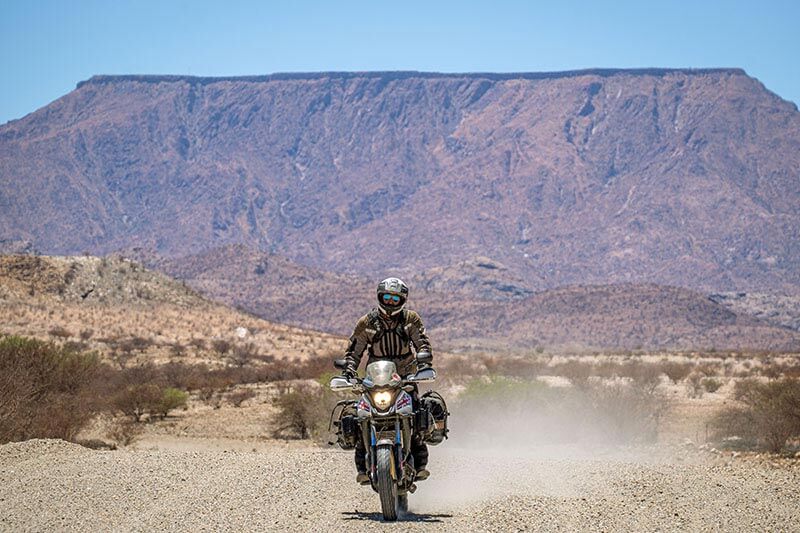 Luke Phillips
After serving in the British Army for several years and then studying for a degree in History, I sold all of my possessions in 2017 and set off on my round the world motorcycle journey that summer. Riding my Honda CB through over 50 countries and 6 continents so far, I'm currently riding Africa and hope to spend many more months on the road before finally turning homebound. Just taking life one day at a time and doing my best to keep the journey going.
You can follow my travels on Instagram here: @LukePhill17
Read more on Motorcycle Reviews 
Thanks for checking out this Honda CB500X Review. We hope you enjoyed it! Here's a few more articles on motorcycle reviews and travel that we recommend you read next.
Liked that? Try these next…
ps. We may receive a small commission, at absolutely no cost to you, if you purchase any products using the links on this page. We're not sponsored by anyone, are completely impartial and don't run ads. So this helps us keep the site running. Thank you for your support.
If you're looking for a new adventure motorcycle, are interested in the Honda CB500X or just have any questions, then let us know in the comments below. We'd love to hear from you!