The Atomic Bomb Museums at Hiroshima and Nagasaki are a must-visit when in Japan. This guide will explain what you can expect to find at each museum and memorial park, prices and opening hours. It'll also explain the pros and cons of each and hopefully help you decide on which one to visit.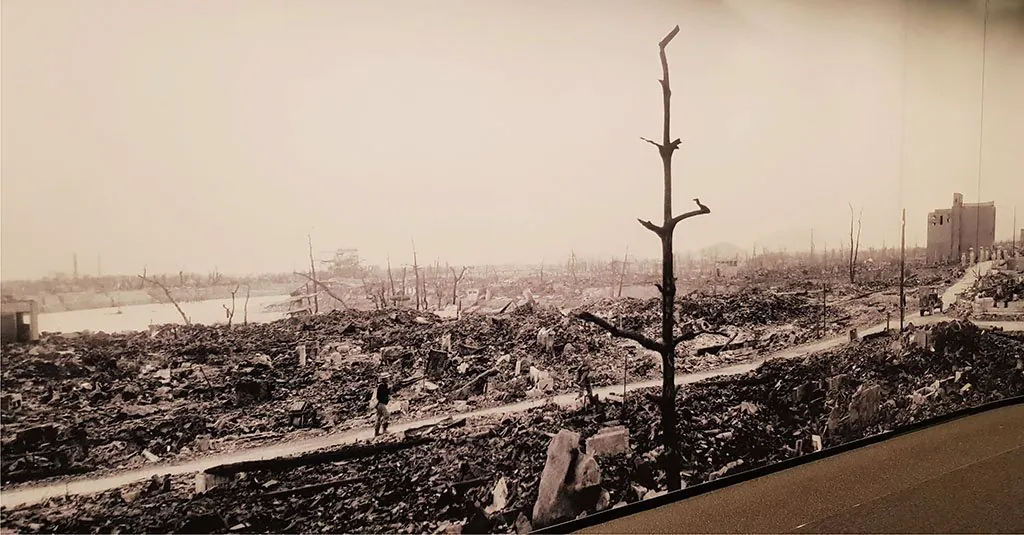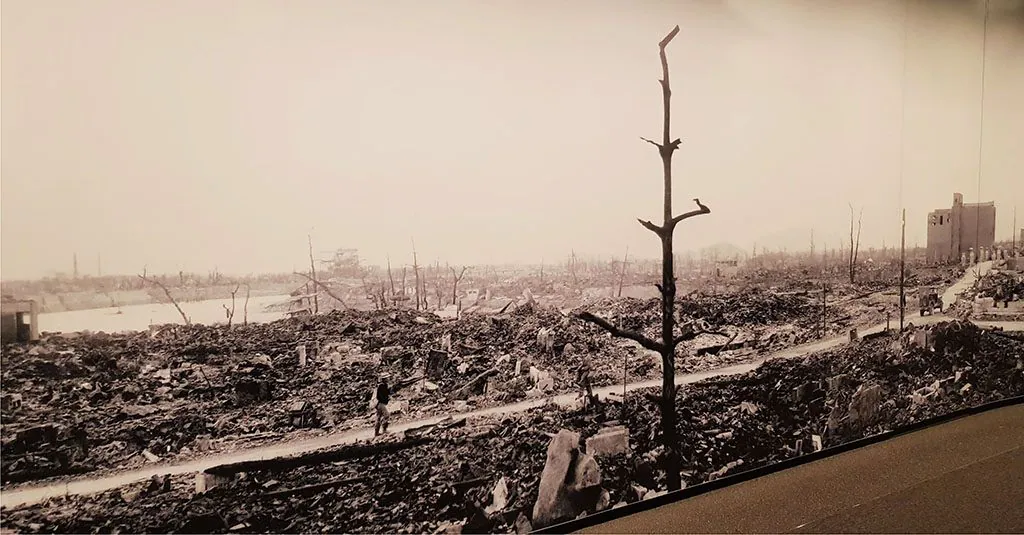 Hiroshima and Nagasaki Museum Japan Guide
Over 220,000 people died in the atomic bombings of Hiroshima and Nagasaki by the United States in 1945 during World War II. While the bombings killed most people instantly, many thousands suffered severe physical and psychological damage from radiation in the months after and people are still suffering now.
What happened to those two cities was indescribably horrific and shouldn't be forgotten. To remember the lives that were lost and convey what happened, both cities have an Atomic Bomb Museum, Memorial Park and Remembrance Hall. Both Hiroshima and Nagasaki say that their "Deepest wish is the elimination of all nuclear weapons and the realization of a genuinely peaceful international community." And visiting the two, will certainly make you hope that comes true.
The purpose of this guide is to provide information on both museums, prices, opening times, what to expect and hopefully give you an idea of which one's best to visit.
Hiroshima Atomic Bomb Museum
At 8:15am on August 6 1945, the city of Hiroshima was the target of the world's first atomic bombing. The entire city was levelled and thousands died instantly.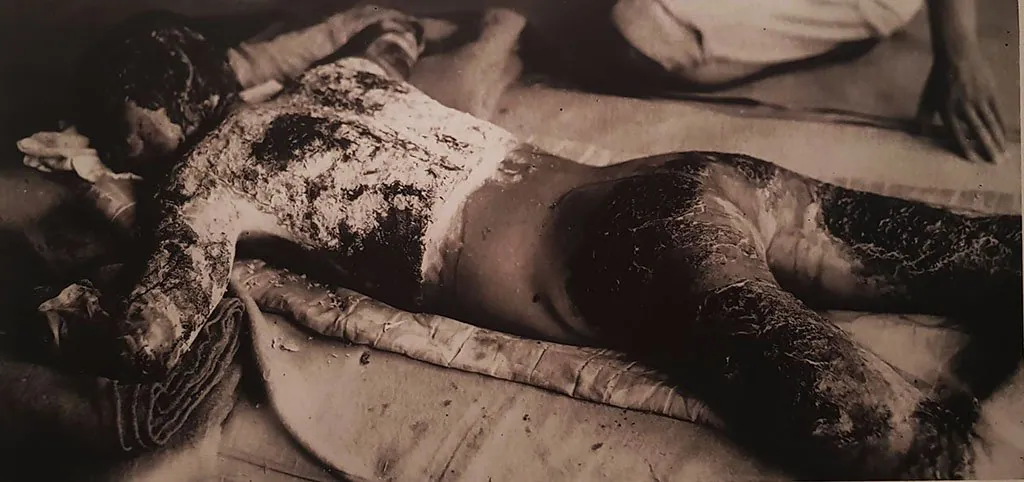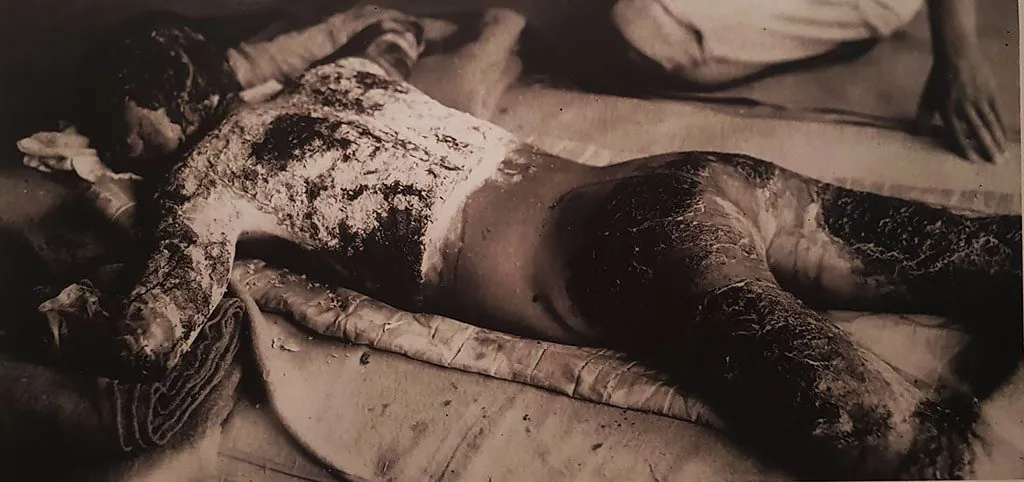 At the Hiroshima Museum you'll find:
Introductory Exhibit – What life was like before the bombing
Development of the weapons – Information on how the bombs were created and dropped
Dangers of nuclear weapons – The damage caused by nuclear weapons and info on the nuclear weapons abolition
Video Testimonies – View recorded testimonies from survivors and those affected
Hiroshima History – Hiroshima during the war, recovery after the war and the city's efforts to eliminate future weapons
Special exhibition room – Belongings, items and exhibits from the bombings
What else is there to see there?
There's the Hiroshima Peace Memorial Hall for the atomic bomb victims. It's a free memorial hall and a very sombre visit.

Hiroshima Peace Memorial Park – The large park is around 120,000 square metres. Before the bombing, the park was the political centre of Hiroshima, so it was picked as the main bomb drop zone. Instead of redeveloping, the city chose to create a memorial park here instead. The park houses the museum, so everything is in walking distance.

The A-Bomb Dome, also known as the 'Peace Memorial' can be seen from the park across the river. It's what remains of the Prefectural Industrial Promotion Hall. It survived the blast and is now a UNESCO site.

Cenotaph for the Atomic Bomb Victims – Below the statue there is a stone chest, which holds a register of 220,000 names of those who died as a result of the bombing. There's a beautiful view through the cenotaph, which takes in the flame and the A-Bomb Dome.

Flame of Peace – The flame was lit on August 1964 to promote a world without nuclear weapons. The idea is that the flame won't be extinguished until nuclear weapons are completely abolished throughout the world.

Hypocentre – There's a small plaque outside a hospital which marks the centre of detonation. It's small and easy to miss but easy to find on Maps.ME or Google Maps.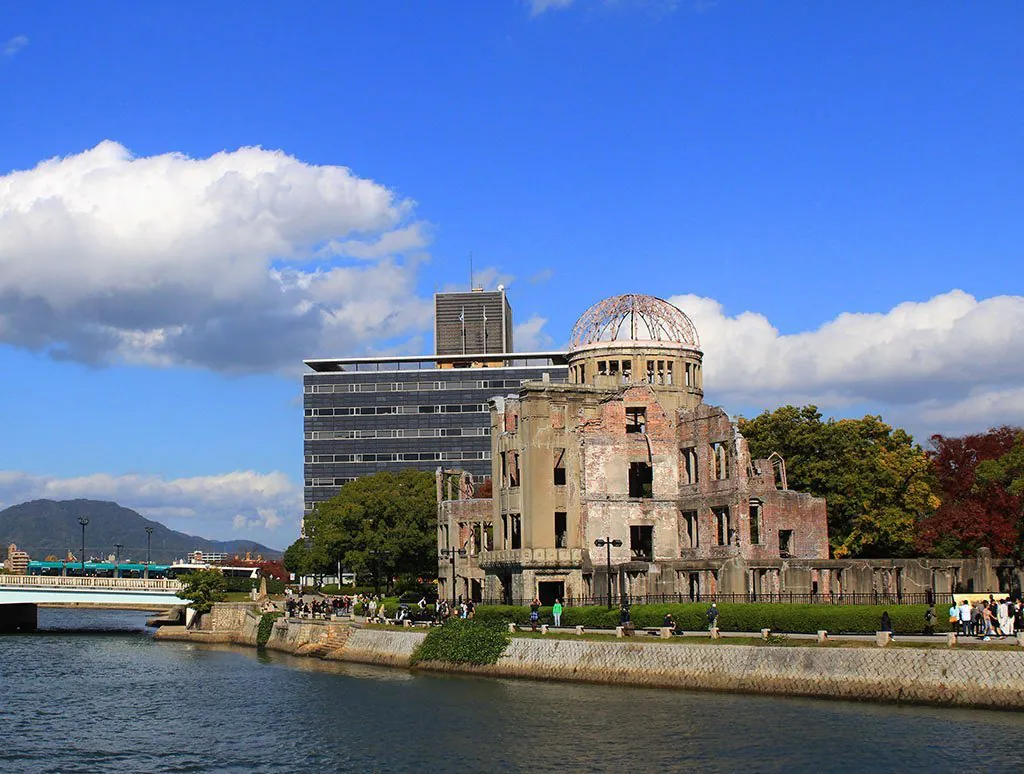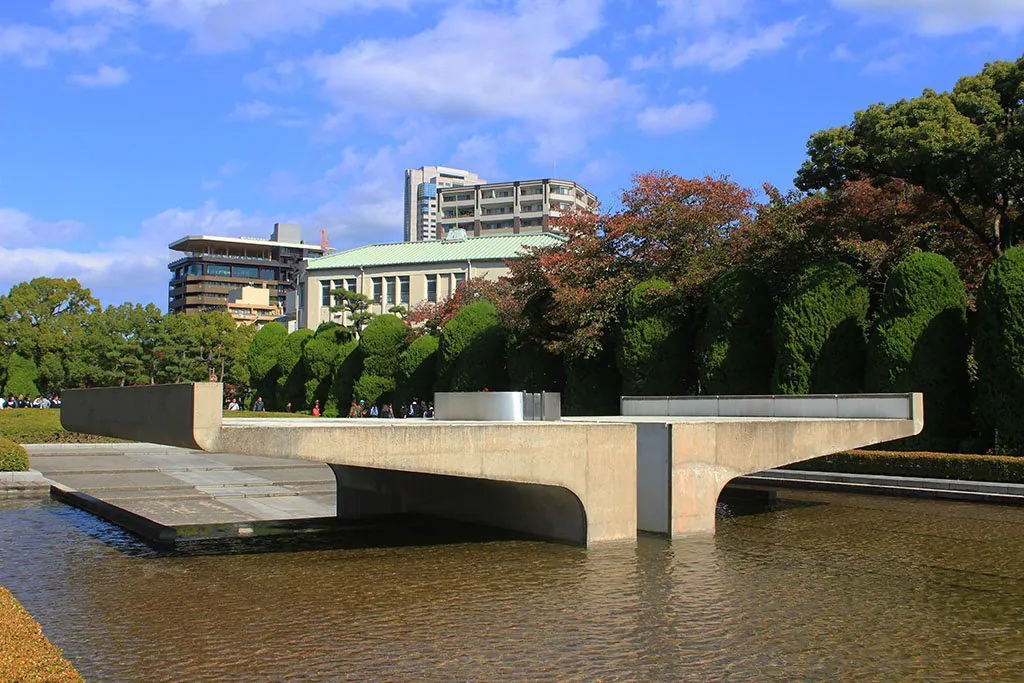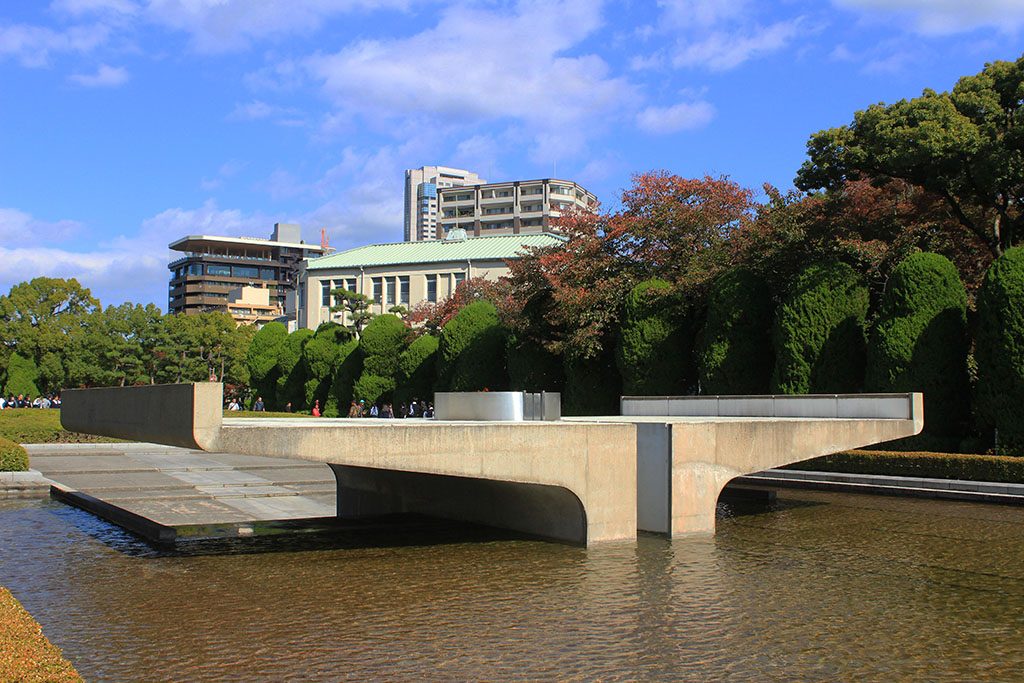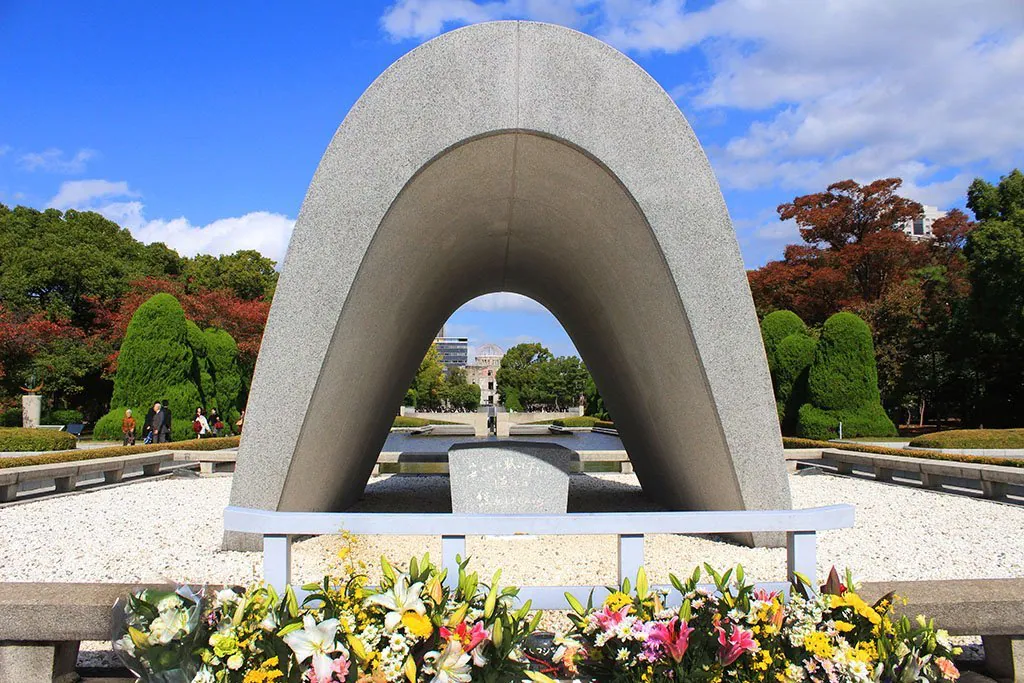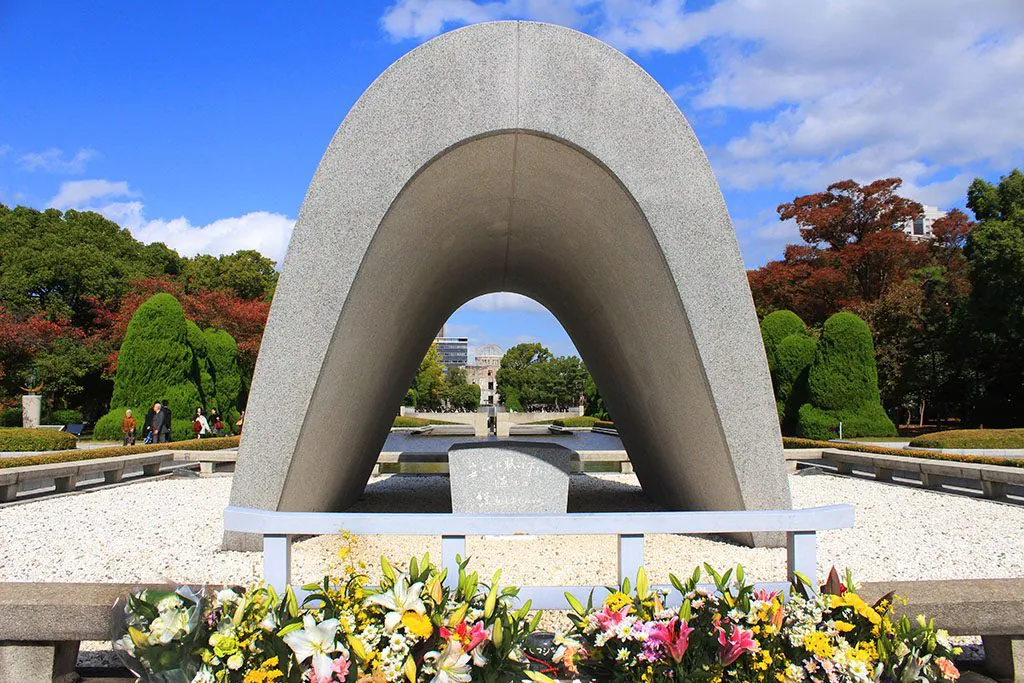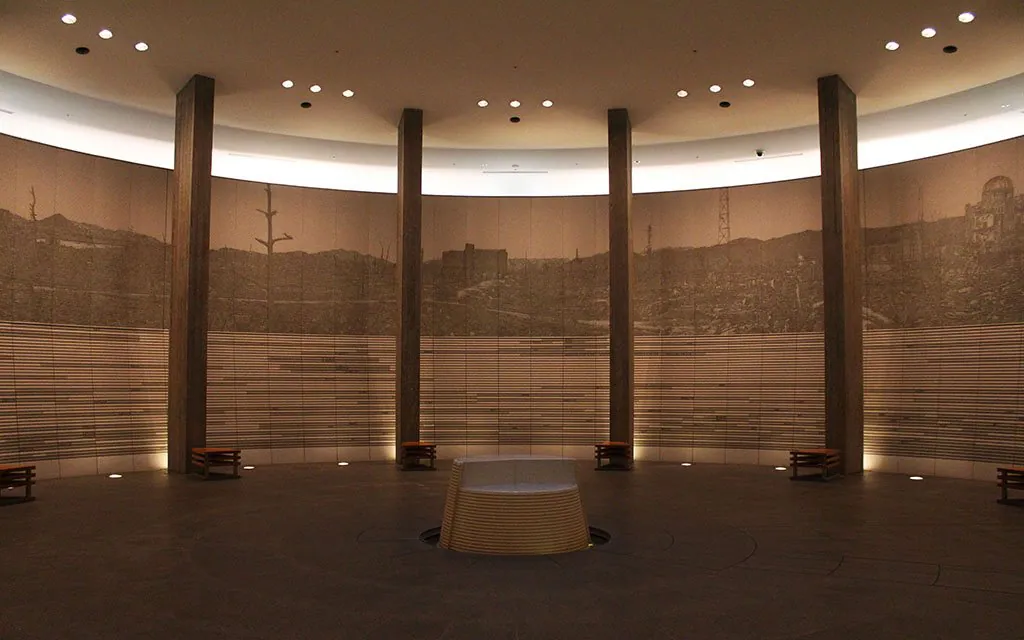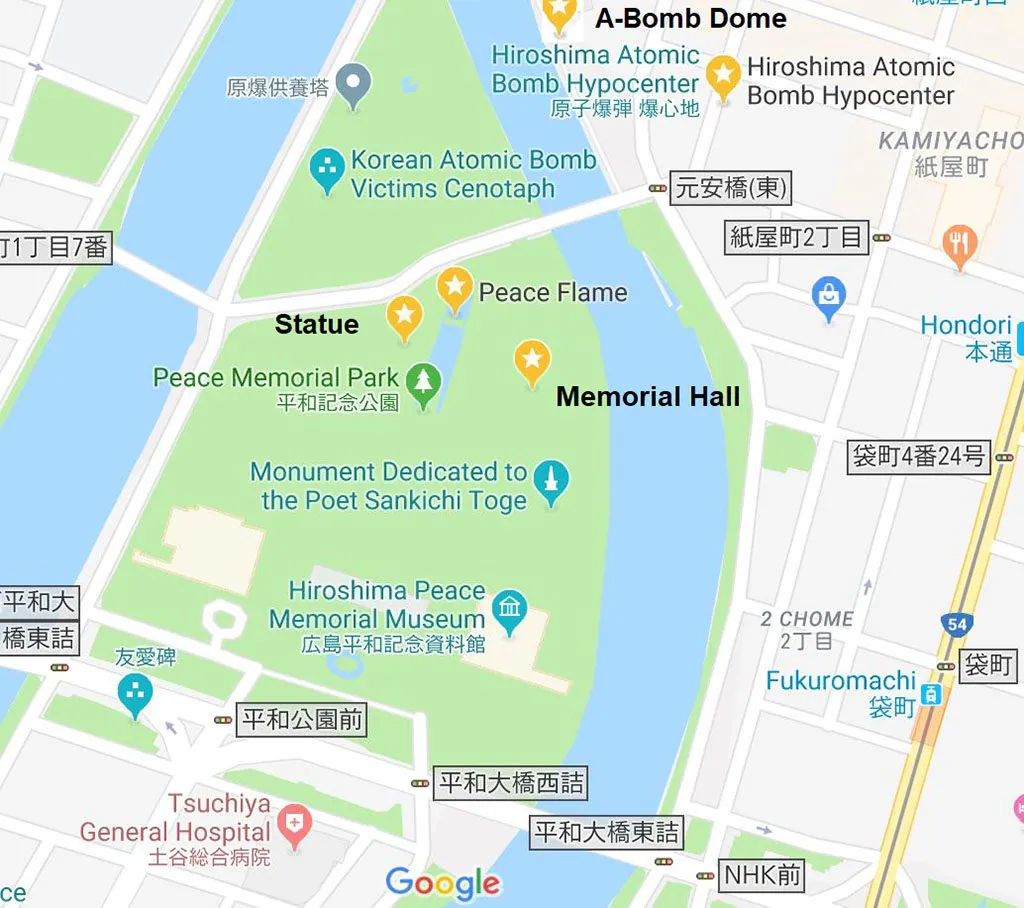 Museum Pros and Cons
The Hiroshima Bomb Museum is larger than the Nagasaki Museum and there's more to see and do.
The sheer size of it can feel a little overwhelming and will take longer to visit
It can be a bit repetitive
It's much busier than the Nagasaki museum because it's bigger and closer to Tokyo and Kyoto
Opening hours and prices
March – July 8:30 – 18:00
August – 8:30-19:00 (open to 20:00 on August 5 and 6)
September – November – 8:30-18:00
December – February – 8:30 – 17:00
Closed December 30 and 31
Last entry is 30 minutes prior to closing time
Adult 200 Yen / Students and schoolchildren 100 Yen
What else is there to do in Hiroshima?
One of the best (and cutest) places to visit in Japan has got to be Rabbit Island (check out our guide here). A tiny island filled with wild rabbits… and a dark side too. It's about 2 hours by train east of Hiroshima.
Miyajima Island is home to one of Japan's most famous landmarks – the Itsukushima Shrine, or Floating Gate. It's about an hour and a half south of Hiroshima.
Hiroshima accommodation
Here's a handy booking.com guide for local hotels in Hiroshima.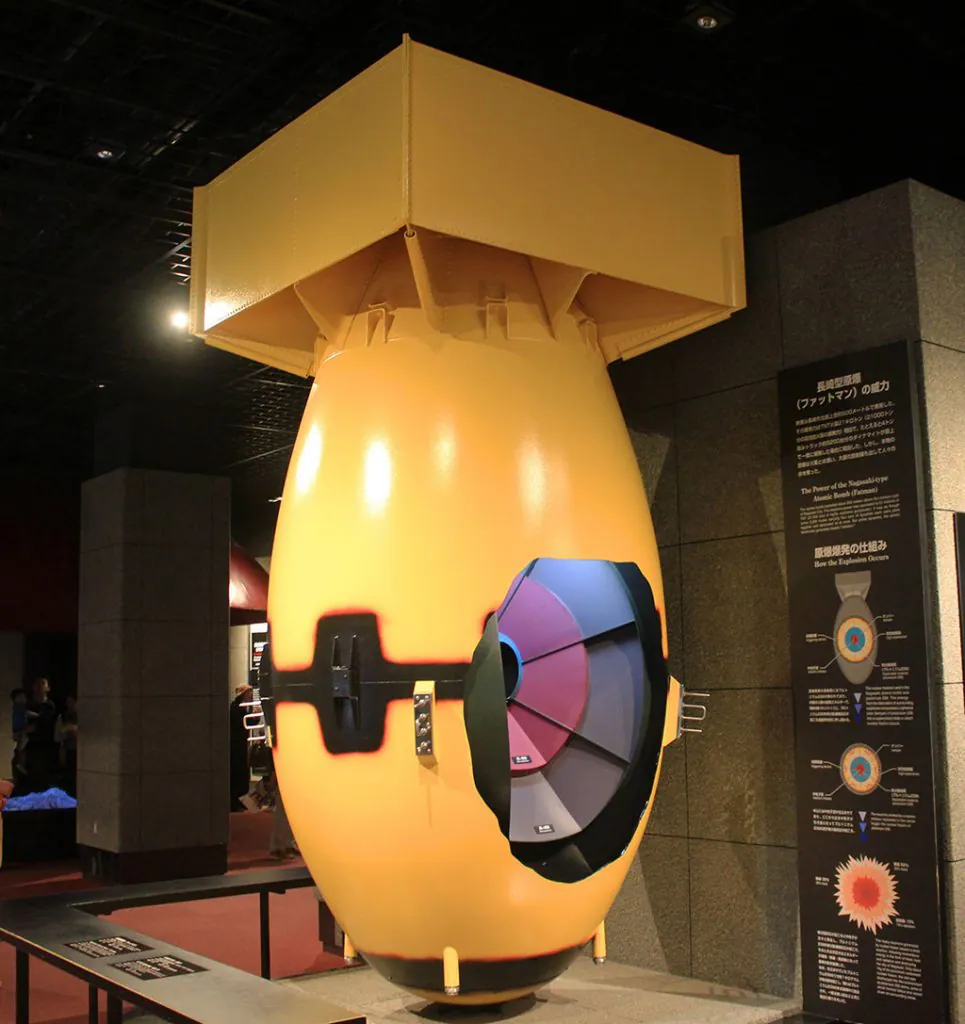 Join a tour
If you'd prefer to join a Hiroshima museum tour, we recommend this one from Viator. 
Nagasaki Atomic Bomb Museum
The first atomic bomb was dropped on Hiroshima and the second was dropped over Nagasaki at 11:02am on August 9 1945. Most of Nagasaki was destroyed and thousands died instantly.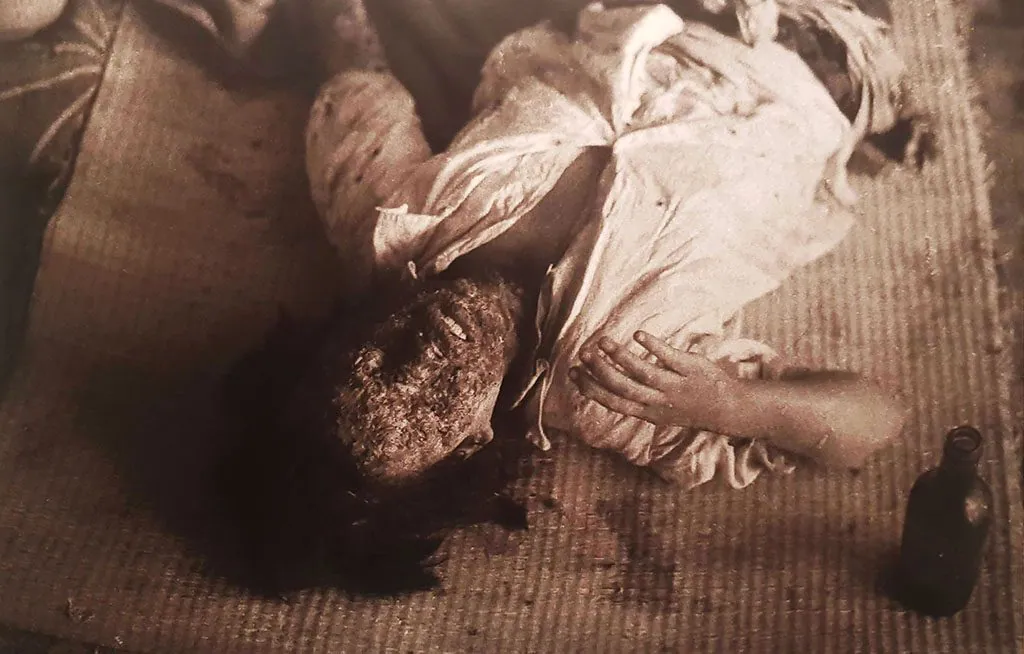 At the Nagasaki Atomic Bomb Museum, you'll find:
Large scale destruction exhibition – The museum houses remnants of structures that were contorted and destroyed immediately after the explosion to give you an idea of the bomb's destructive power. For example, there's a water tank with warped metal legs.
Historic time line – There is an exhibit which recounts the events leading up to the bombing
Life size model of the Nagasaki bomb – The 'Fat Man' bomb with a cut out demonstrating how the TNT implodes on the core of the plutonium, causing nuclear fission.
Wall clock – A sombre exhibit which displays a clock found 800m away from the hypocentre that stopped at exactly 11:02 – the time of the bombing.
Video rooms – Documentary films, Q&A corners, interviews with survivors
Damage caused by radiation – A gruesome section displaying the effects on the human body
Damage caused by the blast and heat wave – an exhibit with artefacts from the time of the explosion, including melted bottles, bones of a hand in glass, tattered work clothing, helmet with remains of a skull.
What else is there to see there?
Nagasaki Peace Memorial Hall for the atomic bomb victims. Just like the Hiroshima memorial hall, it's free entrance and a very sombre visit.

Nagasaki Peace Park – The beautiful Peace Park is located close to the hypocentre and now holds a series of statues and memorials.

The impressive Peace Statue takes centre stage at the Peace Park. The 10m statue's right-hand points towards the threat of nuclear weapons and the left hand symbolises peace. The face symbolises grace and the closed eyes represent prayer for the victims. The folded right leg symbolises meditation while the left leg signifies the initiative to stand up and rescue the people of the world. It is supposed to represent a mixture of western and eastern art, religion and ideology.

Fountain of Peace – Also located in the Peace Park

The Peace Park also holds dozens of statues donated from around the world to symbolize peace.

Nagasaki Hypocentre Park – A smooth black column marks the exact point above where the bomb exploded

Remnants from the Urakami Cathedral (once the largest in east Asia) are located in the park.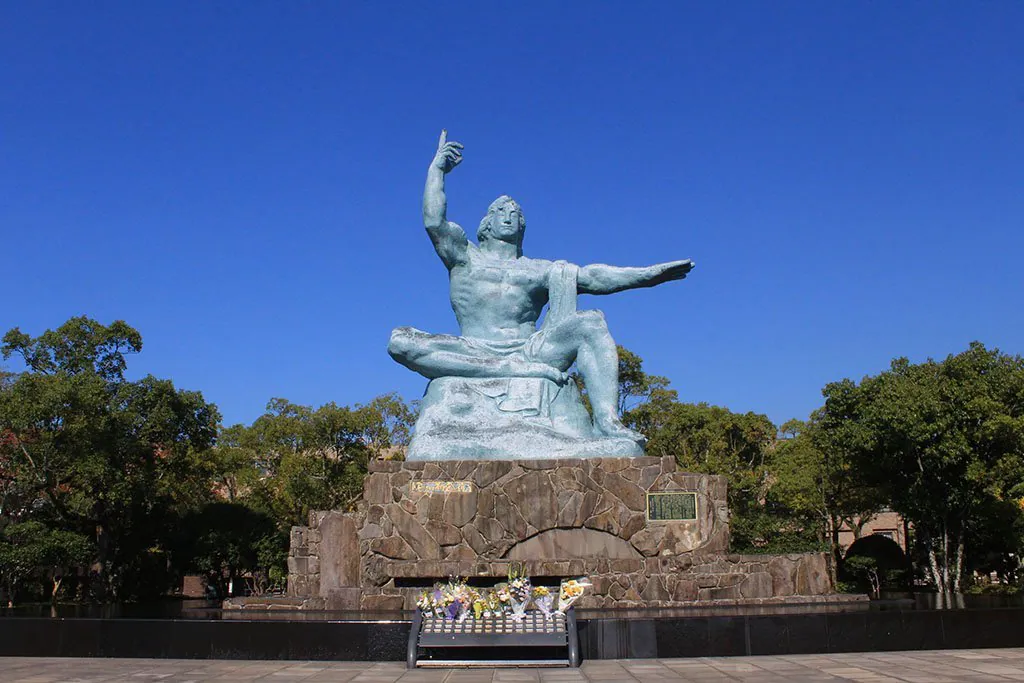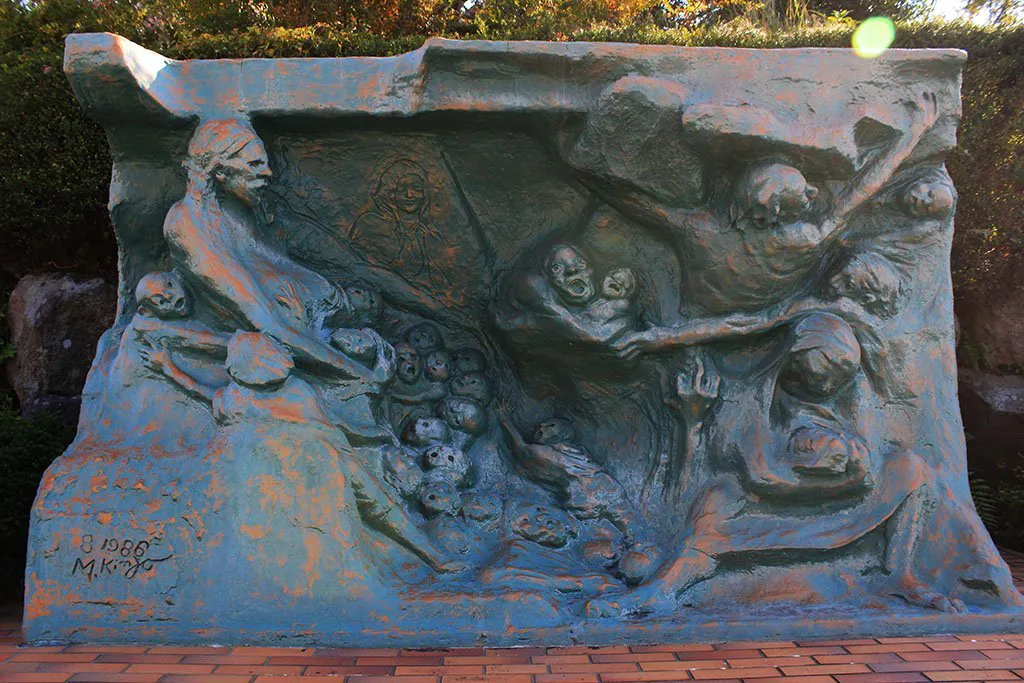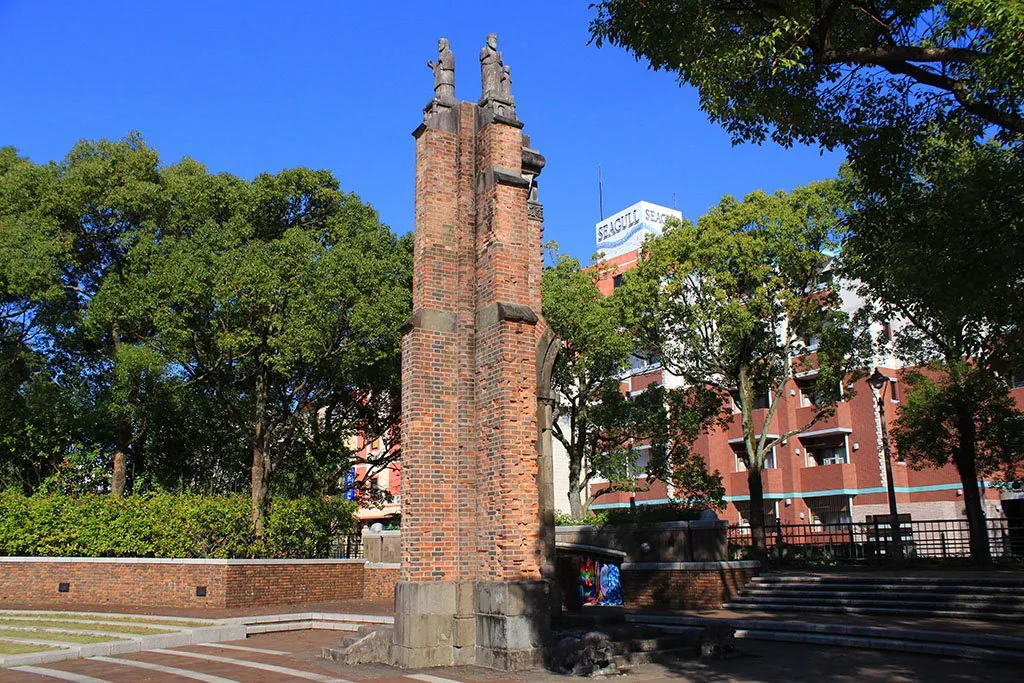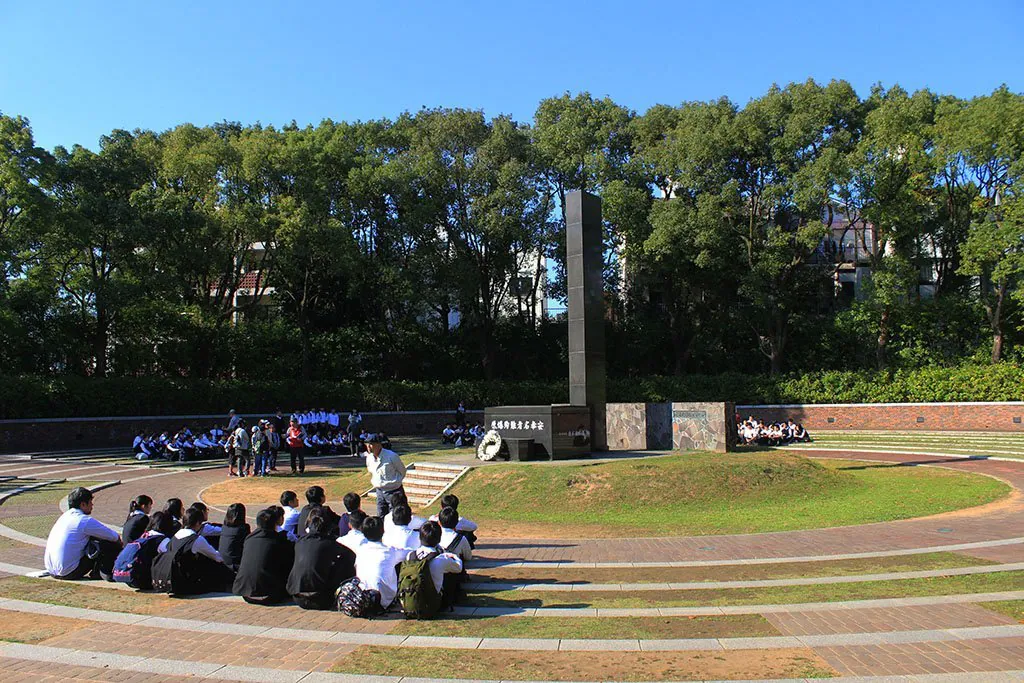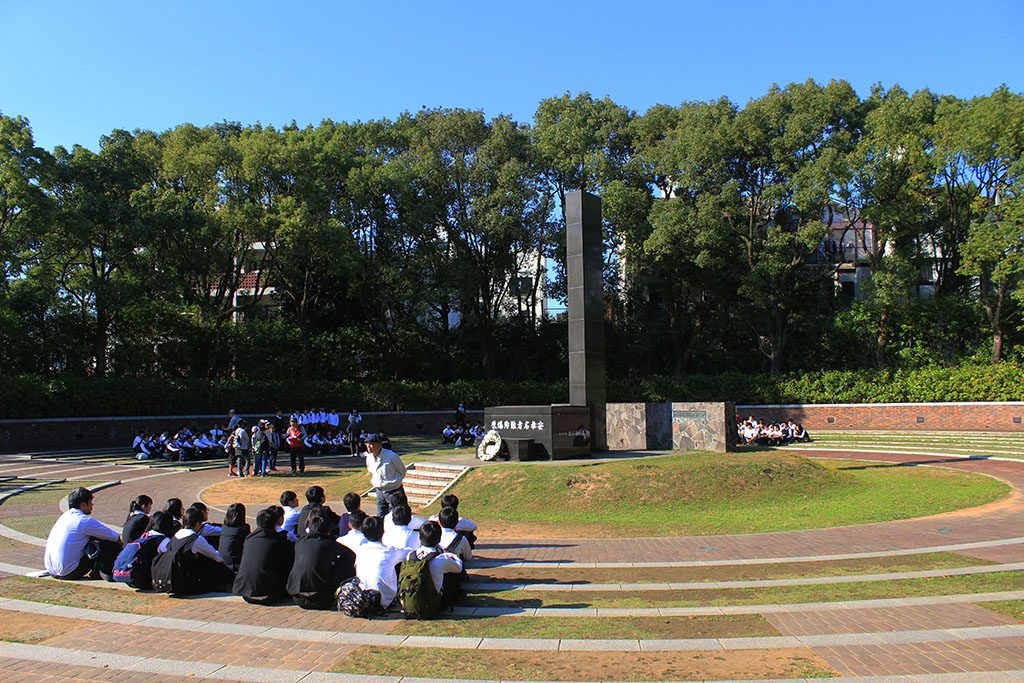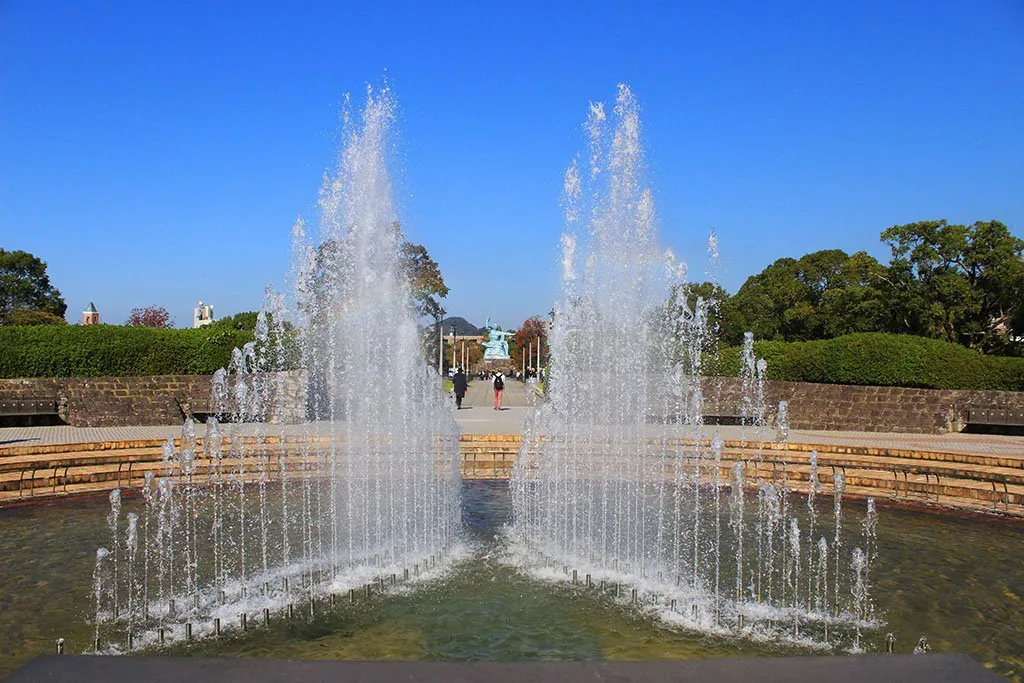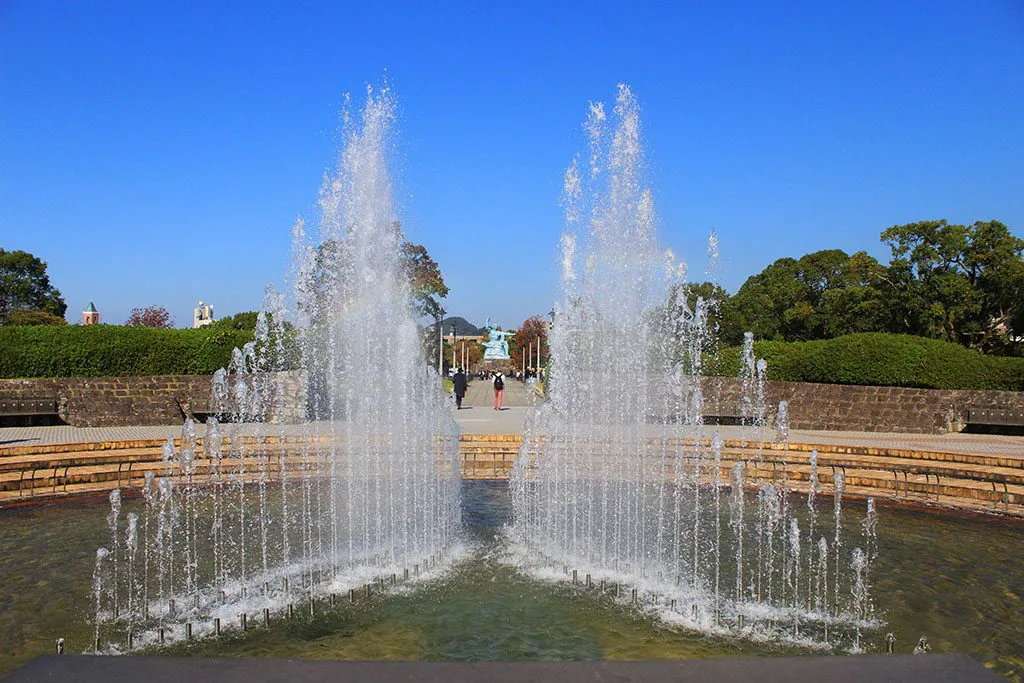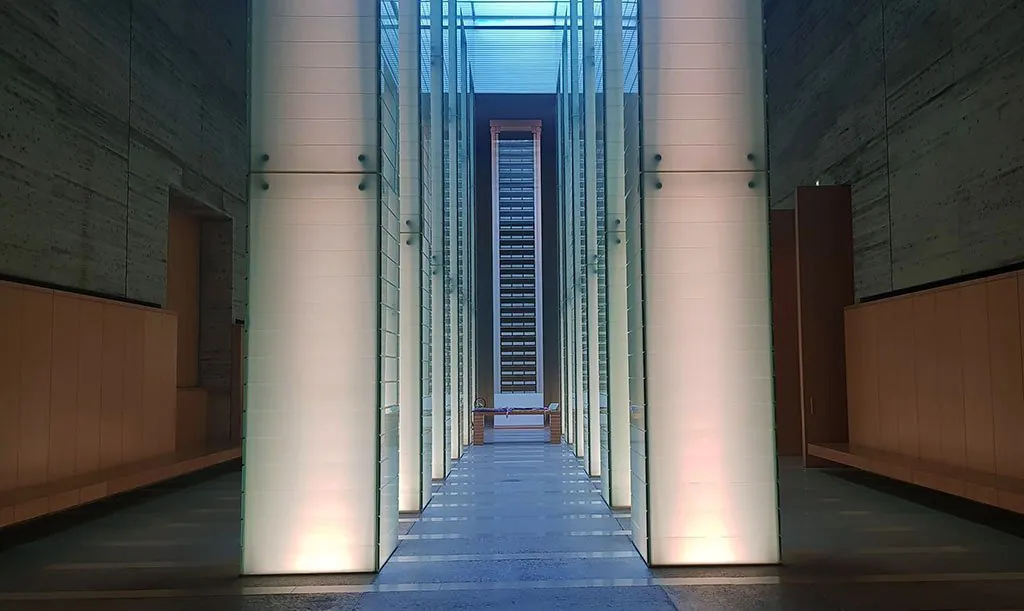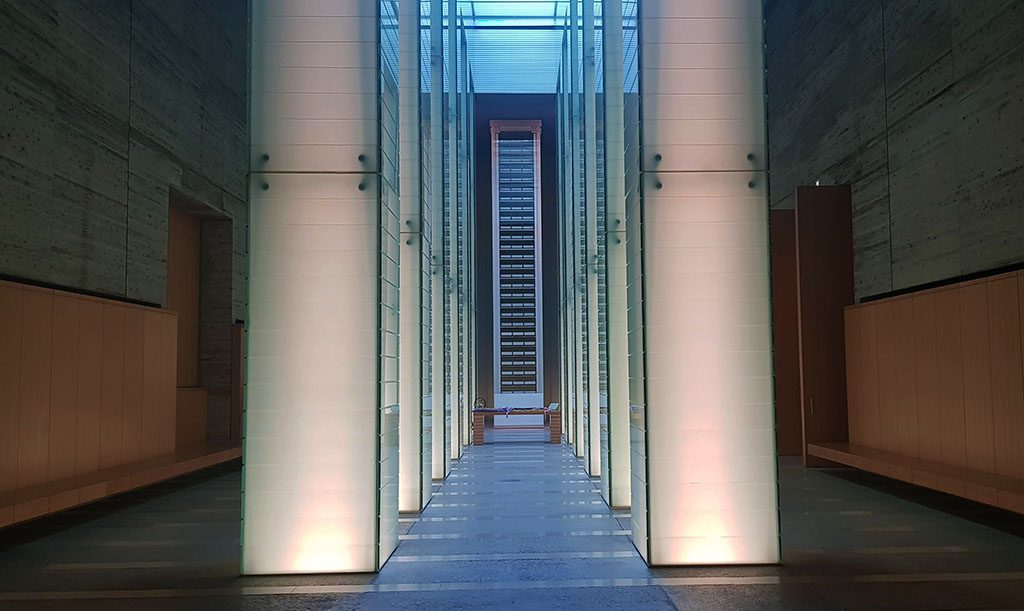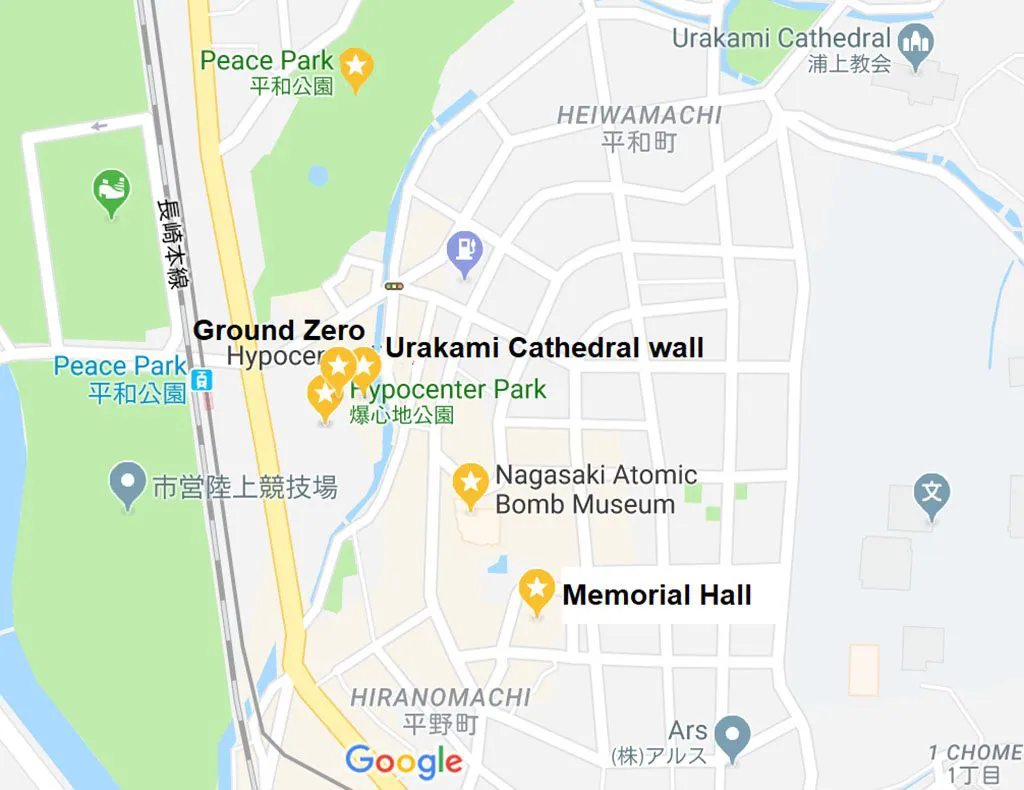 Nagasaki accommodation
Here's a handy booking.com guide for local hotels in Nagasaki. 
Museum Pros and Cons
The Nagasaki Museum is more compact and interactive than the Hiroshima museum
It gives a more detailed account of what happened on the ground
Less busy, easier to digest the information and take it all in
Opening hours and prices
Open 8:30-17:30
Closes at 18:30 from May to August and is closed on December 29 and 31.
Last entry is 30 minutes before closing time.
Adult 200 Yen / Students and schoolchildren 100 Yen
What else is there to do in Nagasaki?
Nagasaki was very important, historically, with trade as it was the only port city open to trade with foreigners during Japan's period of isolation.
There's a lot of historical sites to see, including Chinatown
The Abandoned Gunkanjima Island is an entirely abandoned creepy ghost town. The only way to get to the island is by an organised tour.
The 26 Martyrs Monument marks the site where 26 Catholics were executed for preaching Christianity in 1597
Join a tour
If you'd prefer to join a Nagasaki museum tour, we recommend this one from Viator. 
Should I visit the Nagasaki or Hiroshima Atomic Bomb Museum?
This is a very common question and an easy one to answer, because there is no clear-cut best option.
Search the internet and you'll find a split on which to visit, and the reasons for each museum don't actually come down to the museum itself, but what to see in and around the area and which one you're closest to.
And that's the crux of it. First take into account which museum is easier to visit and what you'd like to do in the surrounding area if you have time. That's because both museums are very good, have a similar set-up, both have Peace Parks filled with statues and a remembrance hall.
Whichever one you choose, you won't miss out by not visiting the other. And you certainly don't need to visit both, it will feel repetitive if you do and is only really necessary for the serious history buffs among you.
Which one we'd choose
If we had to choose, we'd go for Nagasaki. It's more compact, interactive and far less busy. It's easier to really absorb all the information and take it all in. But this is just personal preference.
Numbers
The exact number of deaths from the bombings will never be known.

August 9 1945 population of Nagasaki city: 240,000

December 1945 estimated: Dead 73,884/ Injured 74,909

The population of Hiroshima before the bombing was 350,000

December 1945 estimated: Dead 140,000

It is believed that the numbers are conservative, and the death toll in Hiroshima was closer to 200,000 and 80,000 in Nagasaki.
Read more on Motorcycle Travel in Japan
Thanks for checking out our Motorcycle Travel in Japan Guide. We hope you enjoyed it! Here's a few more articles on motorcycling in Japan that we recommend you read next.
ps. We may receive a small commission, at absolutely no cost to you, if you purchase any products using the links on this page. We're not sponsored by anyone, are completely impartial and don't run ads. So this helps us keep the site running. Thank you for your support.