Freezing finger tips aren't fun, especially on cold winter commutes. These heated gloves from Gerbing promise to keep your mitts nice and toasty no matter how cold it gets!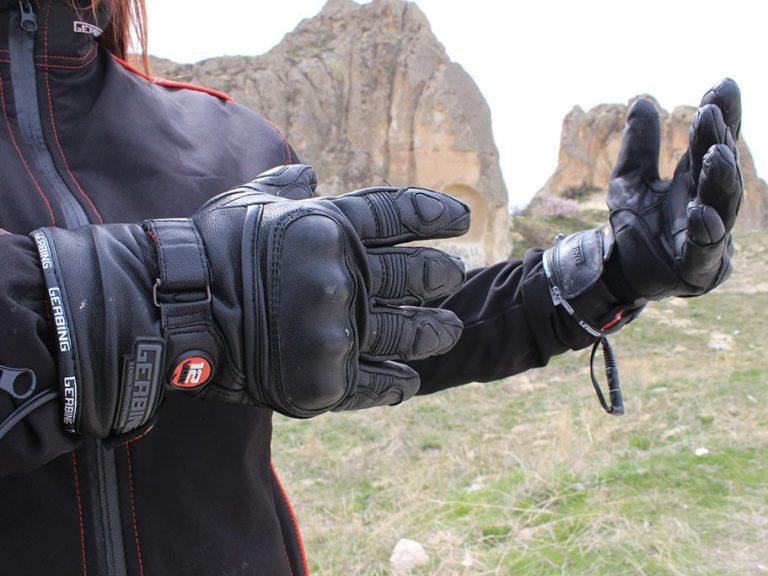 Gerbing Heated Gloves Review
Snapshot
Price: £127.98
Mileage tested: 4000
Testing conditions: Europe in winter and temperatures down to -15C
Durability: 5⁄5
Fit and comfort:

4

⁄5
Protection: 5⁄5
Value for money:

5

⁄5
Where to buy UK: sportsbikeshop.co.uk
Where to buy US: revzilla.com
Features
My fingers always get cold quickly while riding, so I opted for these heated gloves to go with my Gerbing jacket and now my hands love me!
The Gerbing gloves are electronically heated by plugging directly to the motorcycle's battery and come complete with a junior temperature controller.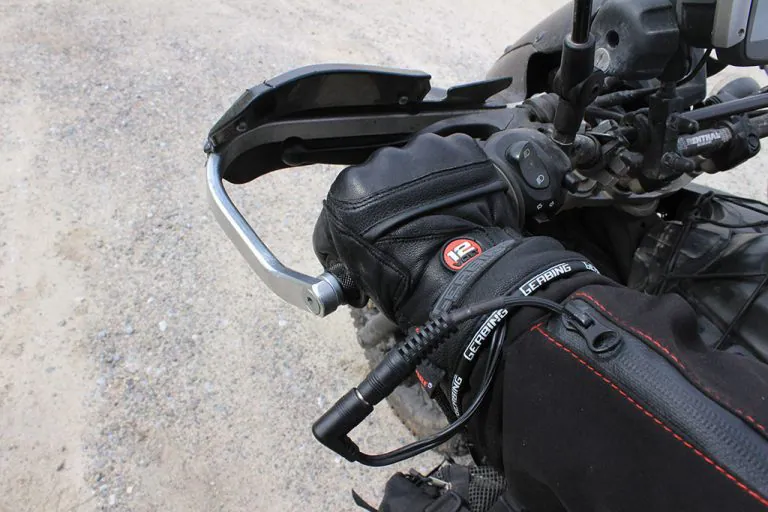 You simply unscrew the positive and negative cables on your bike battery, lay the loop connectors over the battery's terminals and screw the connectors back down on top. Let the end of the cable dangle out the side of your seat and voila! When you want to use the gloves you just plug the glove's cable in and you're good to go.
However, as I've been using Gerbing's heated jacket for the last two months (which I love) I did away with the controller and connection cable, as the gloves plug directly into plugs on the jacket's sleeves! Brilliant!
They are then controlled using a single dual-controller, which operates both the jacket and the gloves independently. Meaning I can have a different heat setting for the gloves than I do for the jacket.
What's good?
I used these gloves to ride through Bulgaria in winter in freezing cold temperatures down to -10C and my hands always felt snug and warm. They heat the entire hand and the length of each finger so well that I've never actually had to take the heat setting past level 2. They've also endured heavy rain downpours and haven't leaked once.
The gloves have five heat settings, are quick to warm up and are fully waterproof and windproof. They come with a single fastening strap around the wrist and hard knuckle protection. The gloves are also exceptionally well-made and show no signs of fraying or any damage.
The leather is supple and pliable and there's extra grip and padding stitched into the palm, pad and thumb.
Gerbing's heated gloves come in two guises; the
XR-12
and 
XRS-12
. Translated; long cuff and short cuff. I opted for the short cuff as I hate the faff of trying to stuff a gauntlet up a sleeve. They're easy to slip on and off and have an ultra-plush lining.
What's not?
The single, only negative I have about these gloves is that the connection wire protrudes from a pocket inside the glove's cuff, and that pocket is done up using a zip closure. It'd be much better with a flap of material and a flat button closure, as the zip can sometimes scratch the back of my hand. Once it's on though it's perfect.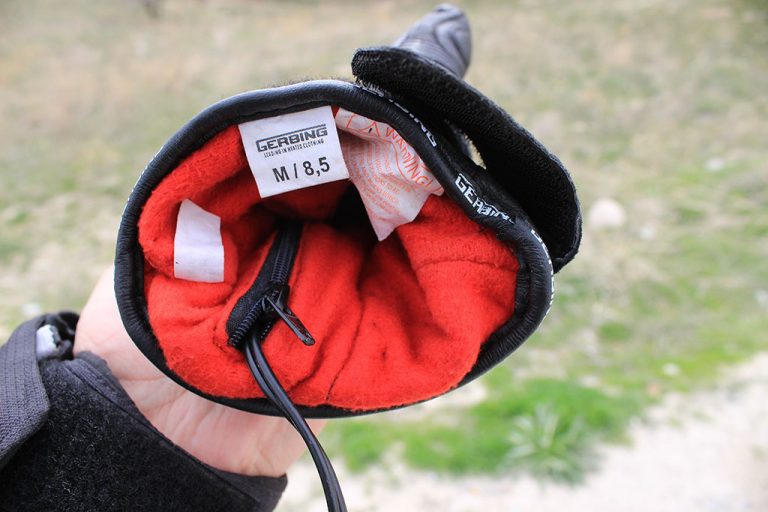 Round up
I'm massively impressed with the Gerbing heated gloves and wish I got them sooner. They perfectly compliment the heated jacket, are easy to plug in, warm up fast and are waterproof and windproof. But most importantly they keep my hands incredibly warm in the coldest conditions. For anyone riding through winter months these are a luxurious must.
Gerbing Heated Gloves Review: Total score: 19⁄20
More heated bike kit options
ps. We may receive a small commission, at absolutely no cost to you, if you purchase any products using the links on this page. We're not sponsored by anyone, are completely impartial and don't run ads. So this helps us keep the site running. Thank you for your support.
Read more on Adventure Bike Gear
Thanks for checking out our Gerbing Heated Gloves Review. We hope you enjoyed it! Here's a few more articles on motorcycle clothing that we recommend you read next. 
We'd love to hear from you! Please leave your comments below.