Georgia (country) Motorcycle Rentals and Tours
Here's our recommended motorcycle rental and tour companies for Georgia.
European quality service with all the knowledge on hidden gems
Services: Guided motorcycle tours, self-guided tours, motorcycle rental, Soviet Era car tours, 4×4 tours and Jeep rental.
Rental bikes: The company refresh their fleet every two years with brand new machinery. Their current fleet consists of 10 x Suzuki V-Strom 650 XT bikes and 4 x Honda CRF1000 AS bikes.
Rental prices: Starting at around £89 per day and up to £170 per day. Prices vary dependent on rental time and machine.
Tour prices: A 9-day tour is around £1,600 per person.
Insurance: Full insurance is included in rental and tour prices
Kit availability: Yes and free of charge.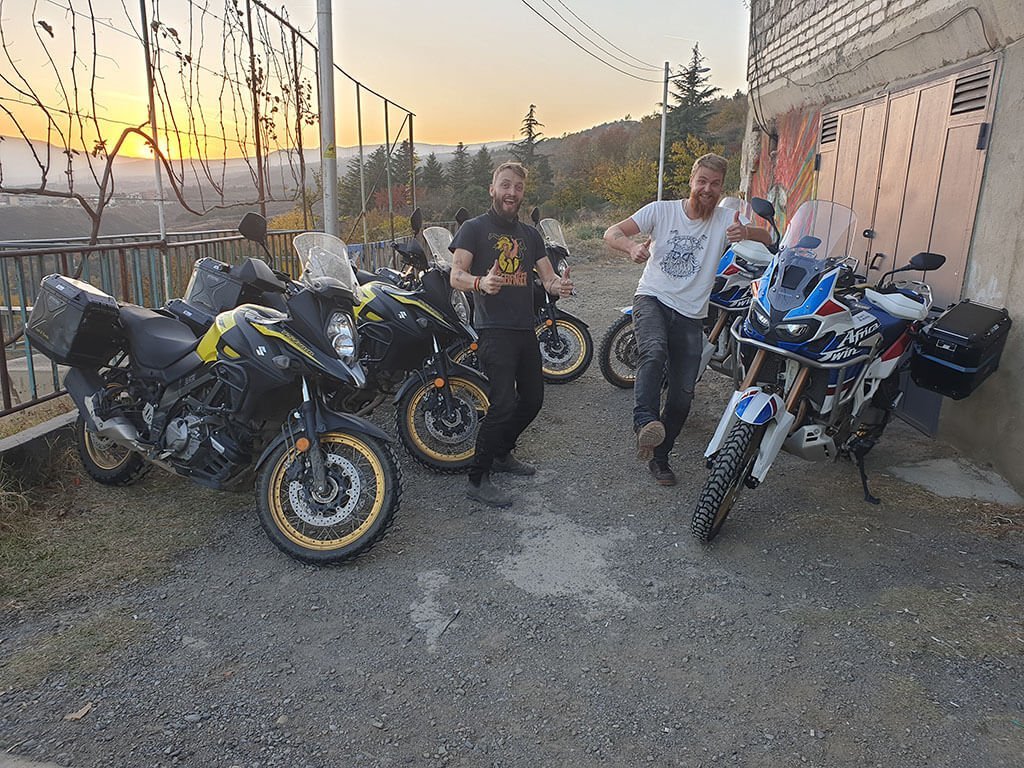 Tbilisi, Georgia
  www.mototraveltbilisi.com
  Willem van Houten
 +995 592 14 22 66 
  info@mototraveltbilisi.com
Read more on Motorcycle Travel in Georgia and the Caucasus
Thanks for checking out our Georgia Motorcycle Rental and Tour Companies post. We hope you found what you were looking for.  Here's a few more articles on motorcycling in Georgia that we recommend you read next. 
What's next? Check out these resources to get started on your adventure!
Motorcycle Rental and Tour Companies
Planning a Fly and Ride bike adventure? Here's our recommended motorcycle rental and tour companies from around the world. Check out the page, click a country and see what's on offer!
Read More
We'd love to hear from you! Let us know about your Georgia motorcycle tour and rental experiences and ask any questions in the comments below.