These tough Gaerne boots have seen it all from Europe in the depths of winter and Slovakia in -15C to scorching sand dunes in Turkey and non-stop off-roading.
Update
The Gaerne G-Midlands boots have been discontinued. They have been replaced with the Gaerne G Dakar boots. We've left this review up as the new model is very similar to the Midlands and you may still find it helpful. All links on this page now point to the Dakars.  
Gaerne G-Midland Boots Review
Snapshot
Price: £239.99
Mileage tested: 4000
Testing conditions: From -15C in Slovakia through winter to scorching sand dunes in Turkey
Durability: 5⁄5
Fit and comfort: 5⁄5
Protection: 4⁄5
Value for money: 5⁄5
Where to buy UK: sportsbikeshop.co.uk
Where to buy US: revzilla.com
Features
The Gaerne G-Midland Gore-Tex are impressively tough, hard wearing adventure boots that'll take whatever you can throw at them. And I've thrown a lot…
These boots have seen knee-deep snow, torrential rain, gravel tracks, thousands of motorway miles, off-roading along sandy beaches and hour-long hikes up mountains – all without breaking a sweat.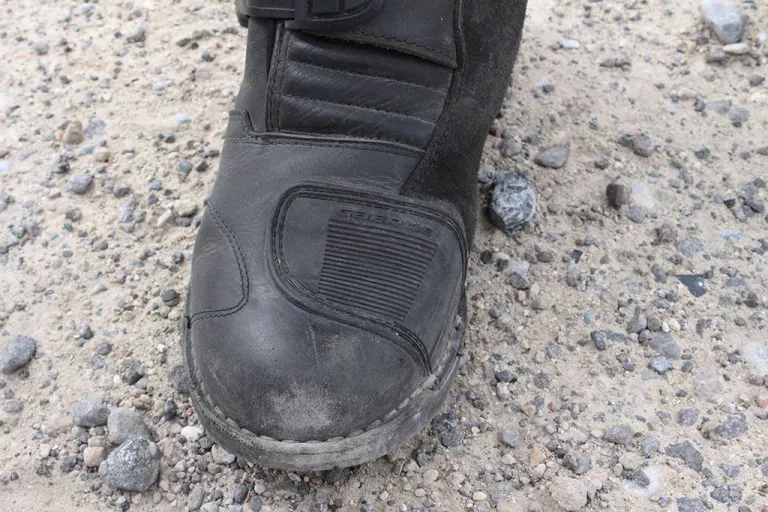 Plenty of adventure boots lean more towards a full-on off-road boot than they do towards hybrid, dual-purpose footwear. And that's not what an adventure boot should be, they need to be light enough to walk in and tough enough to ride in.
They should find a balance of all-day comfort while affording protection on the rough stuff – and that's where these G-Midlands shine.
They're built using full-grain leather, use an anti-slip rubber sole and are lined with Gore-Tex. The boots slip on easily and fasten up with a large Velcro tab and two aluminium buckles.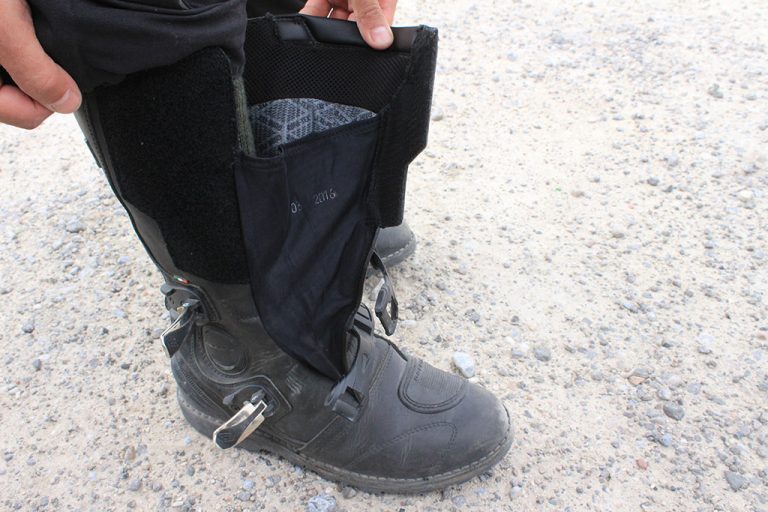 What's good?
There's a stretch panel at the back of the calf too, to ensure a comfortable fit on the lower leg. The overall feel is light and flexible while still containing decent shin and ankle protection.
Once fastened in, the Gaernes are among the most comfortable adventure boots I've ever tested. They're easy to get in and out of and I can happily walk around in them while off the bike.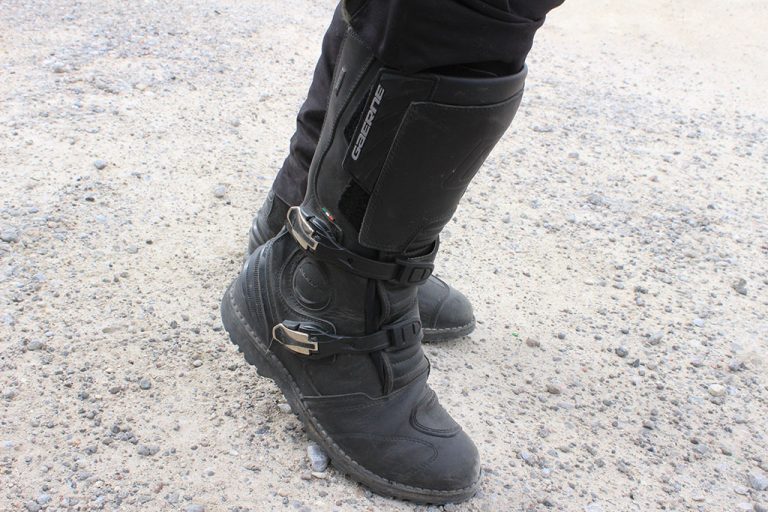 A nice touch with these is the top of the boot. Adventure boots are quite often either too wide at the top, which makes slipping trousers over the top an absolute nightmare, or they use elastic tops that make calves itch on long rides.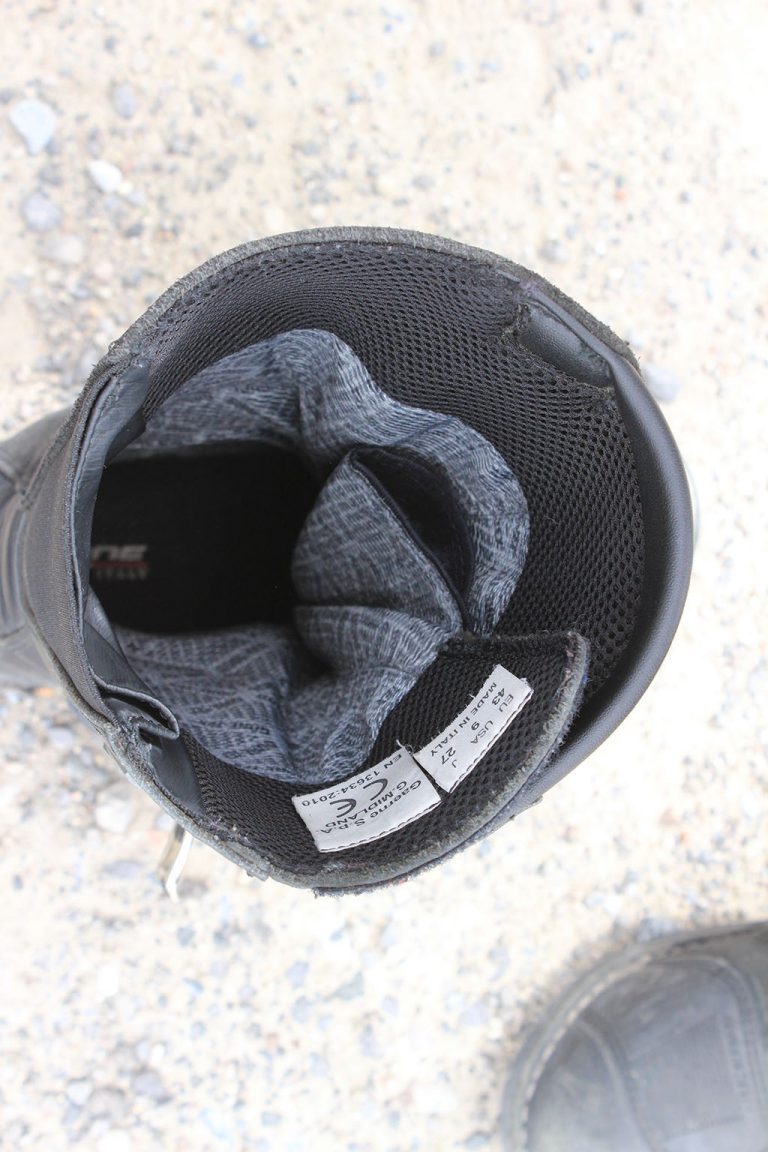 These boots suffer from neither faults; they're slim enough up top to slide your trouser leg over and they don't use the annoying elastic 'itch ring'.
I wore the G-Midlands every day on a 4000-mile ride from the UK to Georgia that involved battling all the elements.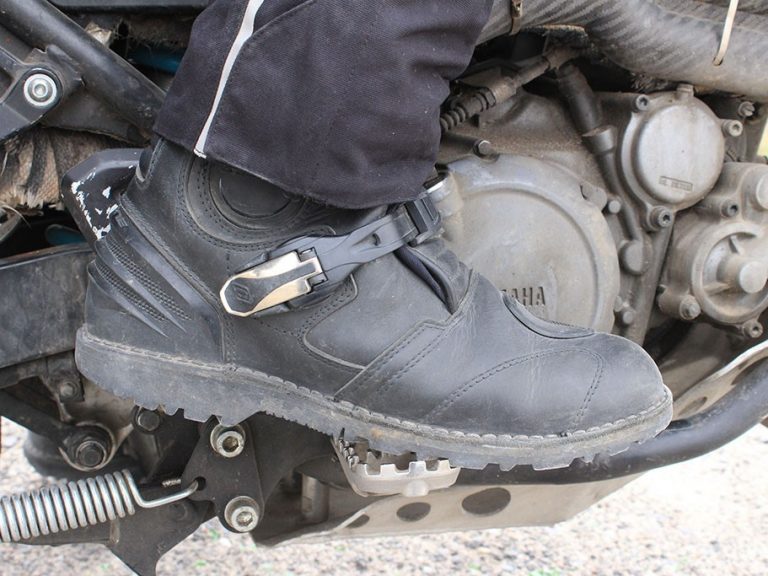 For the first week we had continuous torrential rain and even after a 10-hour motorway ride in terrible conditions the Gore-Tex membrane didn't let water through once.
Then we had -10 degrees C and heavy snow in Slovakia and Bulgaria. My feet stayed warm and cosy with only one pair of winter socks on, which makes them perfect for touring too.
As we moved into Turkey and followed the warm coastline I started riding off-road more and the temperature spiked.
I wore these standing up on the pegs, over gravel tracks, through forests and along hot sandy beaches and my feet didn't sweat up, they didn't ache and stayed comfortable the entire time. Even when off the bike I opt for these and just tuck my jeans in.
What's not?
If I had to pick a fault with the Midlands I'd say that the front of the sole is a tad slippy on a wet petrol station floor. But that's all I can think of.
Round-up
These boots are comfortable and pliable, while still retaining a rigid carcass – the perfect combo for riding trails and asphalt.
They're waterproof, windproof, snowproof and breathable so your feet don't sweat after a hard day on the rough stuff.
They're light enough for walking in and that makes them the perfect adventure or touring boot. If they were heavier and bulkier then they'd lean more towards pure off-roading.
You can wear these every day, all day, no matter the weather and your feet will thank you after.
Gaerne G-Midland Boots Review: Total score: 19⁄20
ps. We may receive a small commission, at absolutely no cost to you, if you purchase any products using the links on this page. We're not sponsored by anyone, are completely impartial and don't run ads. So this helps us keep the site running. Thank you for your support.
Read more on Adventure Bike Gear
Thanks for checking out our Gaerne G Midland Boots Review. We hope you enjoyed it! Here's a few more articles on motorcycle clothing that we recommend you read next. 
We'd love to hear from you! Please leave your comments below.