Here's why we said farewell to the Yamaha XT660R, hello to two Honda CRF300Ls and what we've been up to between NZ and the US…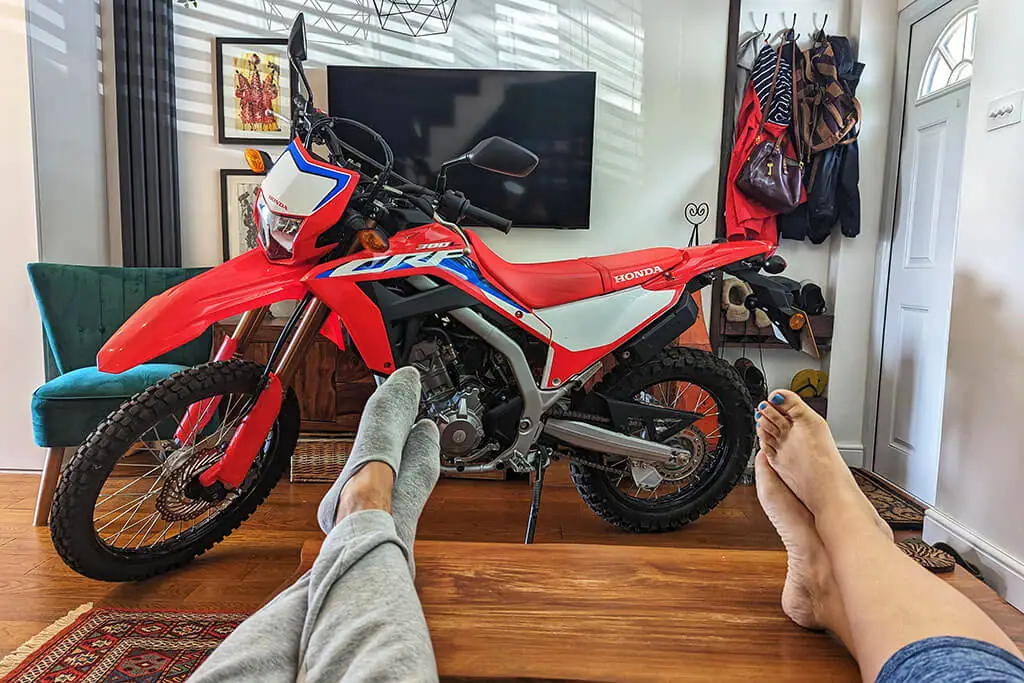 Nearly there…
We're now halfway through our round the world trip. We left 1st January 2018 and never thought it'd take this long to get to New Zealand!
Our Yamaha XT660R has had a very hard life since setting out with us. The plan was to take the XT around the world, but the plan wasn't to do the whole thing two-up. Shipping a motorcycle between countries is incredibly expensive and the biggest budget killer of any RTW venture. So to save money we wanted to do the first section with the most shipping on one bike.
Buy one, keep the other
So, the idea was for me (Andy) to ride the XT and for Alissa to buy or rent a bike in different countries. Which we did, for example Alissa had her own bike for six months through Japan. And we'd keep doing this until we reached the US and would then buy a second permanent bike.
However, while we were waiting for our Yam to ship from SK to Cambodia, we both rented bikes in India to ride to Nepal and Pakistan and Alissa had a severe crash. This meant Alissa couldn't ride her own bike and so we stayed on the XT from Cambodia to New Zealand.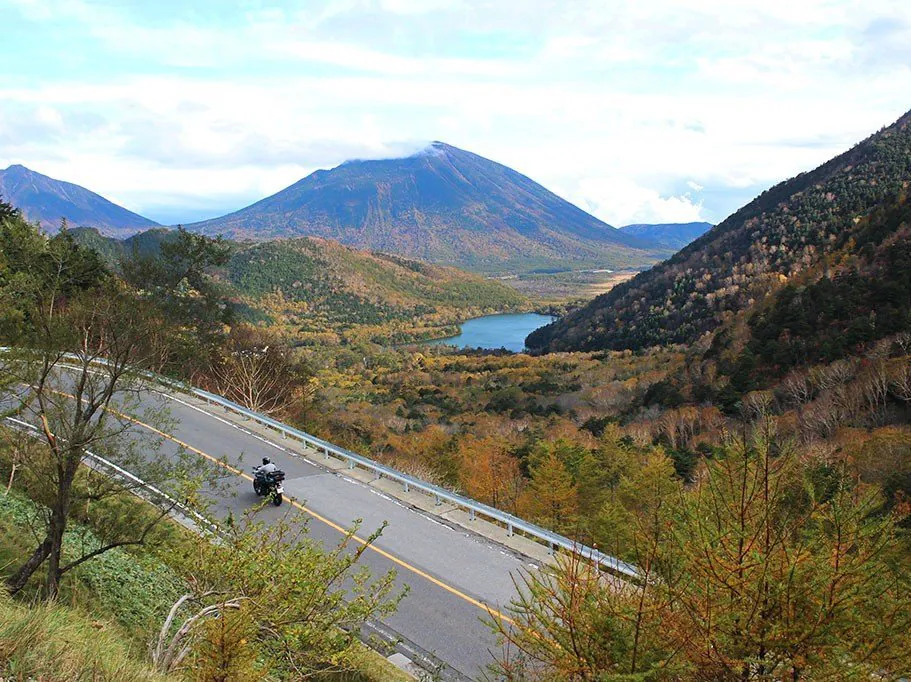 Three years on
But now, (three years later) Alissa's leg is healed and it's time for her to ride again! Last year we came back to the UK and attended the Honda Off-Road School and absolutely loved the CRF300L. Alissa was sold and that was the bike she wanted to do the rest of the trip on.
This meant coming home after New Zealand, buying a new Honda CRF300L, prepping it and shipping it to Alaska. But, because the XT has had it tough, we felt it was time to retire it and buy two CRFs instead. It makes sense to have two bikes that are the same for spares, parts, servicing, tools, speed and capabilities… plus I just want one.
Back home
We left New Zealand four weeks ago and flew home to the UK to collect our new bikes and get them ready (our Yam is still sat at a shipping port in Brisbane ready to be shipped home).
It has been a mad month here seeing friends and family, catching up with life admin, paperwork for the next section, organising shipping to Alaska or Canada and trying to simultaneously prepare two motorcycles for a round the world trip.
We haven't even had a chance to ride the bikes, let alone do a dry run with all our gear. We're just going to have to ship them out and sort everything as we go. But we did manage to squeeze in a weekend with our friend Howard who runs Rally Adventure Bike. He helped us with electrical work on the bike like removing the charcoal filter and other modifications. And we got to test the bikes out off-road with him while he gave Alissa some excellent one-to-one training.
(We also worked on a new article for the website together, here's Howard's 5 Tips for Riding an Adventure Bike Off-Road)
Getting ready to go
The list of modifications is longer than a long arm and we've still got another arm to go. Unfortunately, a bunch of parts we ordered still haven't arrived and this has now massively pushed our departure date back as we were supposed to ship the bikes last week.
(We're working on a new article explaining in detail all of the modifications we've made to the CRFs, check back soon for it!)
Sadly, we reckon that means we won't have time to ride all the way up to Prudhoe Bay or Tuktoyaktuk. But never mind. Travel is what it is. Nothing goes to plan and you just have to roll with it. The world's a big place and there's a million spots we'll revisit.
For now, we're concentrating on getting the bikes finished and getting back out there!
Read more on round the world motorcycle travel and adventure bike prep
Thanks for checking out our latest blog post. We hope you enjoyed it! Here's a few more related articles on riding round the world and adventure bike prep that we recommend you read next. 
If you enjoyed this blog or have any questions, please post your comments below. We'd love to hear from you.