Ancient relics, flaming towers, mud volcanoes, fire worshippers, forgotten villages and the lost world…
An Azerbaijan Motorcycle Adventure 
"The computer says you owe Georgia 100 Lari before you leave". Half an hour of stubbornness and refusing to pay with folded arms and the Georgian border guard finally let us go. Azerbaijan opened its big green gates, let us in and locked them behind us. All our bags came off for X-raying. The guards were incredibly friendly, but their smiles turned to frowns the second they saw our Armenian stamps. "Why did you visit Armenia? Where did you go? Where did you sleep? Why? Do you have any Armenian food or souvenirs?" Azerbaijan is at war with Armenia over the disputed Nagorno-Karabakh region, and are not best pleased if you've visited Armenia. Despite the questioning, we were released into one of the friendliest countries so far.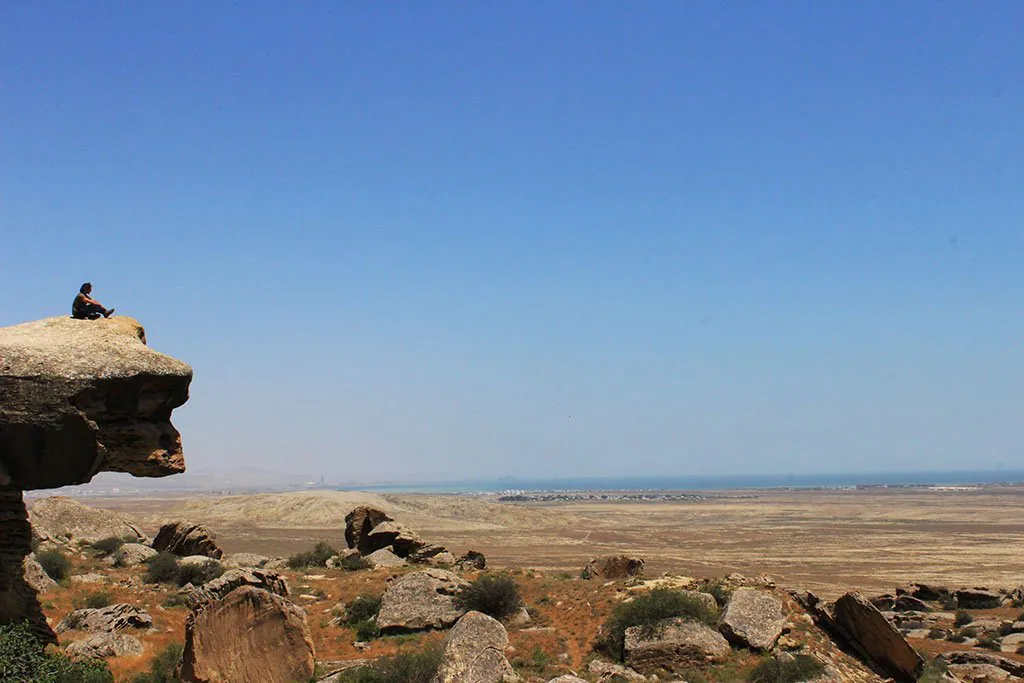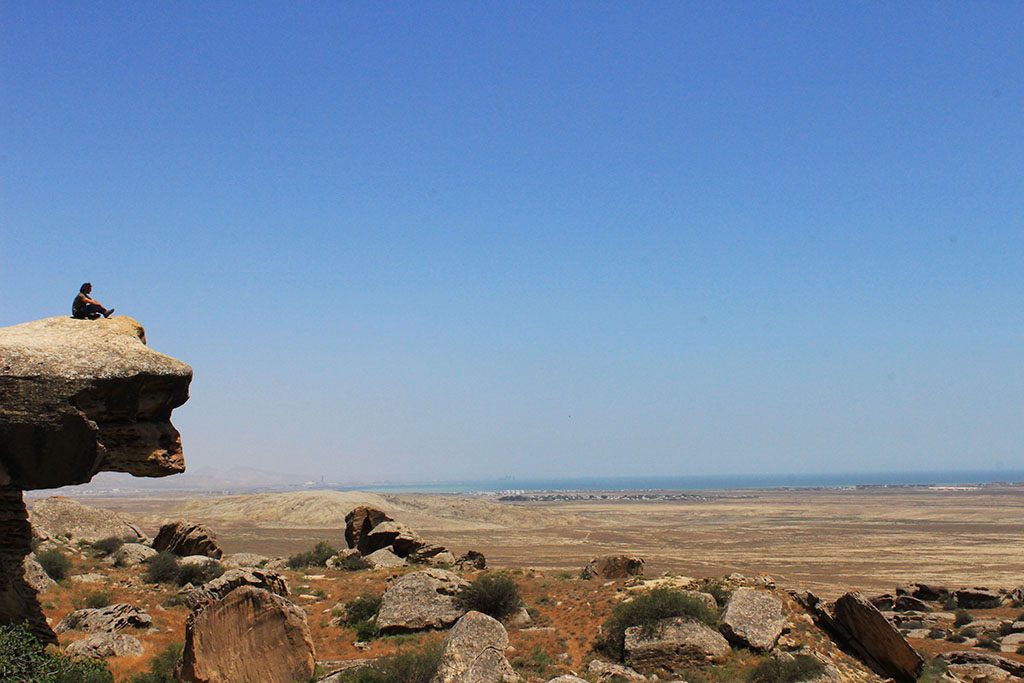 Five minutes in and we realised we hadn't crossed at the main border. So, we had to work our way through small back roads for a few hours to find the main road. Already hot and tired we missed our turning over a railway track, and by the time we noticed the mistake we were five miles down the road. To our left was a tiny tunnel under the tracks. Instead of going back round we decided to chance it. It was head height when standing, so we got off the bike and pushed. Halfway through and the tunnel shrunk in size until the top box scraped on the roof and I was hunched over with my helmet scratching too. We were stuck. Hot, tired, embarrassed and in the dark. Shouting and stumbling we heaved the bike backwards. With sweat dripping down our backs and aching arms we hurriedly jumped back on the bike and rode the five miles back to the railway tracks – pretending it never happened.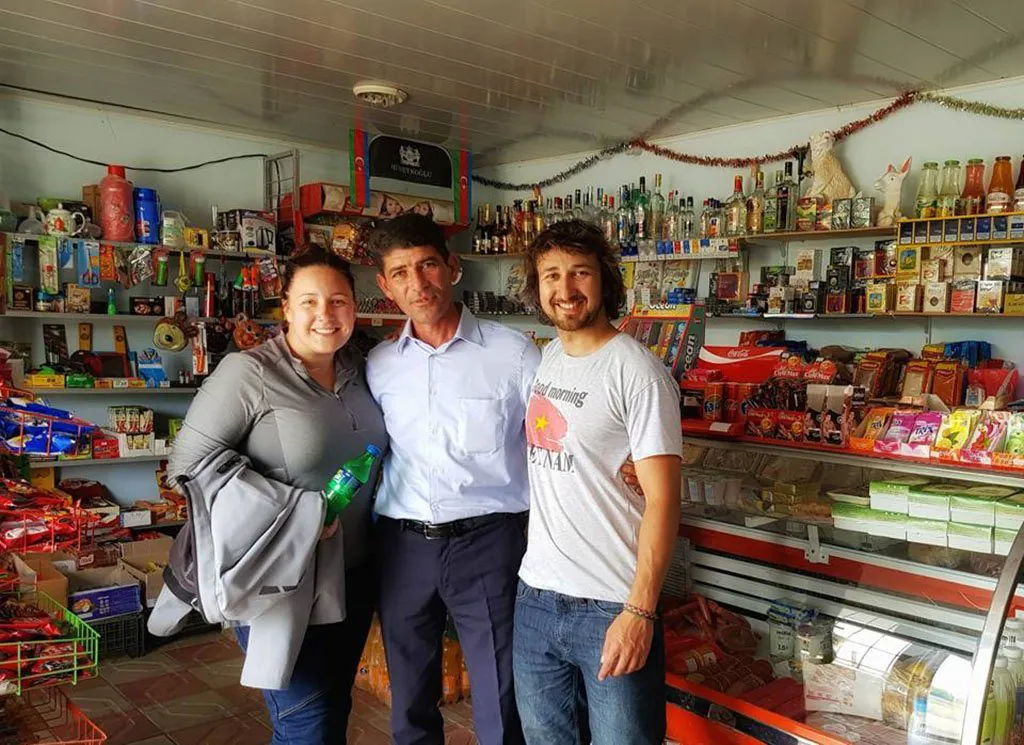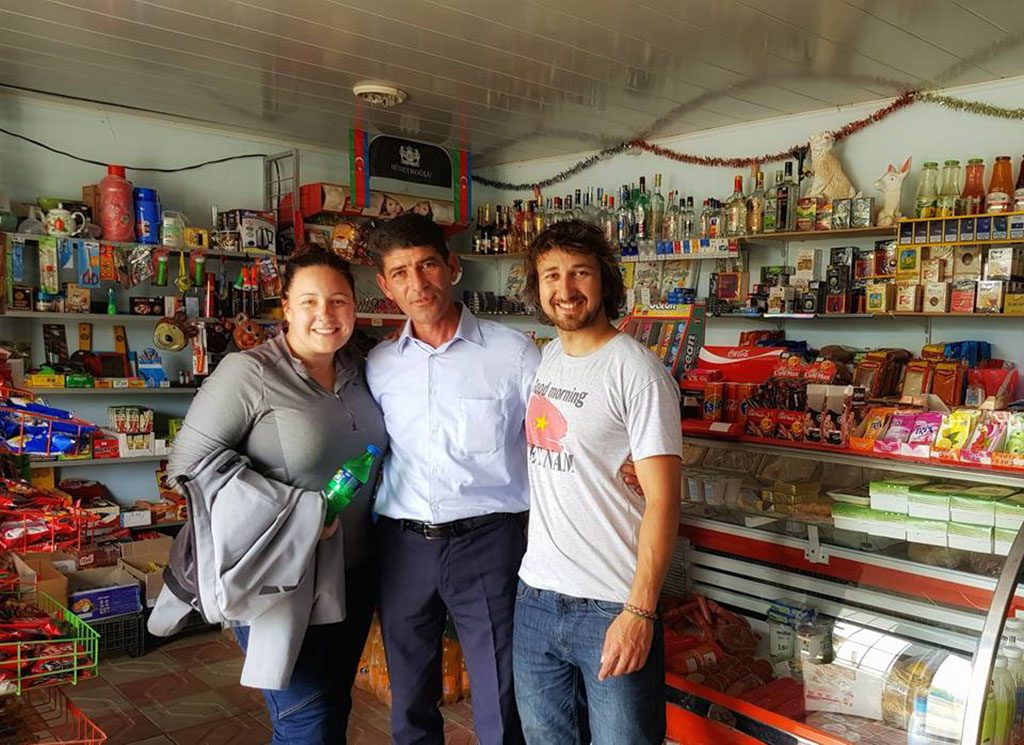 Hungry and tired, we stopped at a bus stop in the middle of nowhere to eat a packed lunch. A man spotted us and dragged us to his shop. We were sure he was going to make us buy something we didn't want. He waved his hand around his little shop and said "Take!". He insisted we took something from his shop – without paying. We tried our best to say no but he wasn't having any of it. He wouldn't let us leave without something and refused any money. Fifteen minutes later we reluctantly picked a bottle of Sprite – this really upset him as he couldn't understand why we didn't take two. All he wanted in return was a photo and for us to know that we are his "brother and sister". Our days in Azerbaijan were filled with such kindness, even with families flagging us down in their cars to ask if they could take us to local restaurants.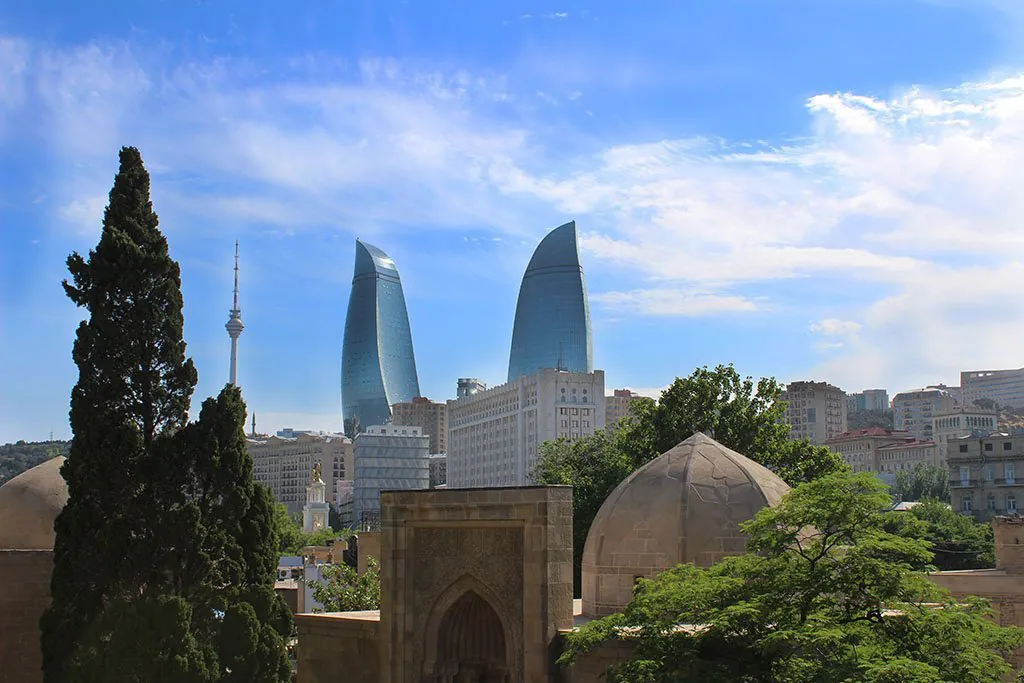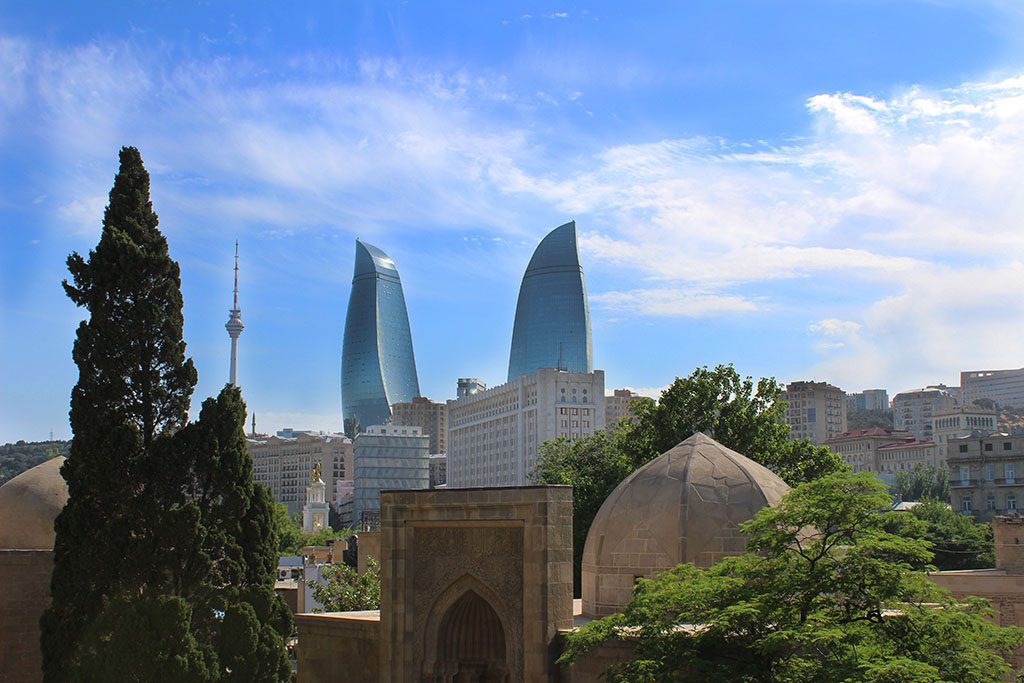 Azerbaijan is an incredibly diverse country. The capital, Baku, is a mesmerising concoction of contemporary and ancient architecture. The famous trio of Flame Tower skyscrapers sit perched above the city, watching over the Old Town with its millennia-old Maiden's Tower and cobbled maze of streets.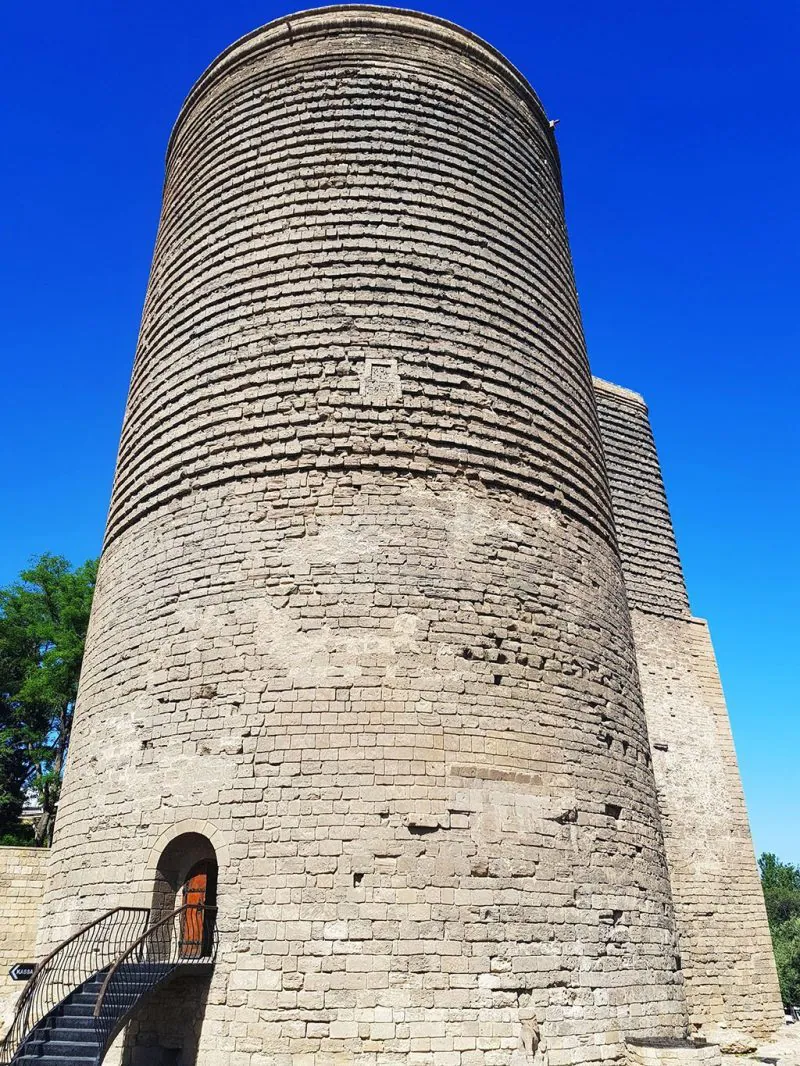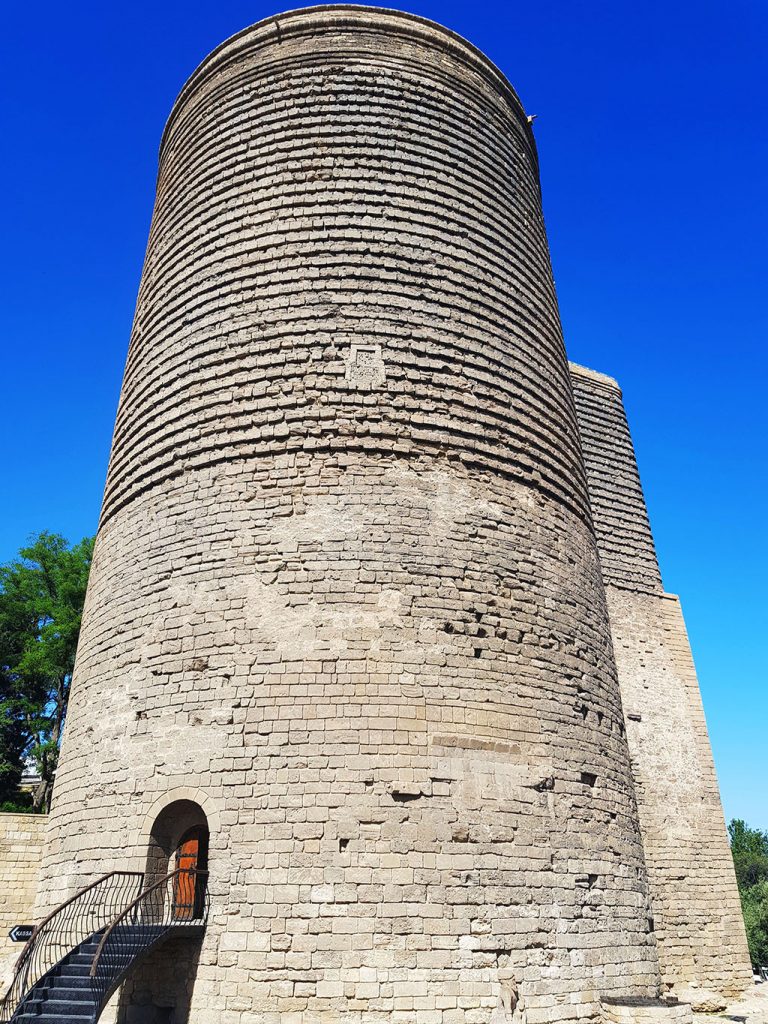 The country itself is only 100 years old, celebrating its 100-year anniversary on May 28th 2018 (with a deafeningly loud firework display) since the Azerbaijan Democratic Republic was first established – the first democratic republic in the East. The Soviets took control of the newly formed country only two years later, with Azerbaijan finally reclaiming its independence once again in 1991, but that's another story.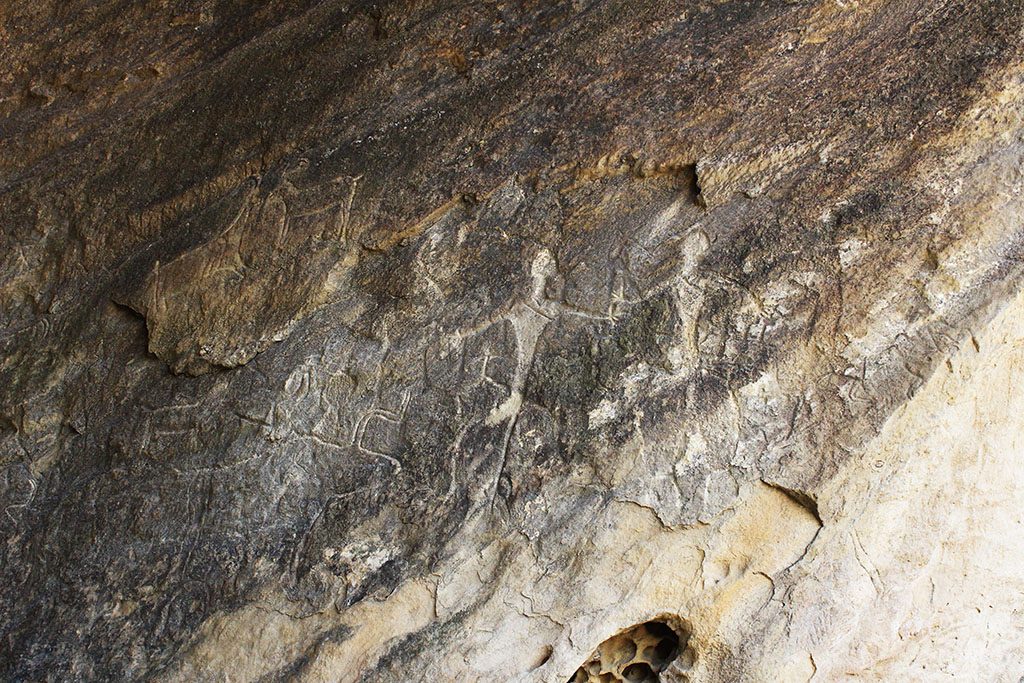 Azerbaijan is oil rich and a major regional energy player. It's bursting (literally) with underground gas reserves too, which significantly add to the wealth of the country.
Centuries ago, continuously and seemingly inextinguishable flames were burning all over Baku. We know that they're ignited and kept alight due to the underground gas reserves, but back then, the 'eternal flames' were attributed to Fire Gods, which gave way to Zoroastrianism (basically people who worshipped fire). The word 'Azer' actually means fire, hence Azerbaijan – the Land of Fire. This was around 2000 years ago, and since the government tapped into the gas reserves many of the flames have gone out.
Now Yanar Dag is probably the most impressive, a continuously burning flame poking out the side of a hill in Baku. It's said that a shepherd accidently ignited it back in the 1950s with a cigarette.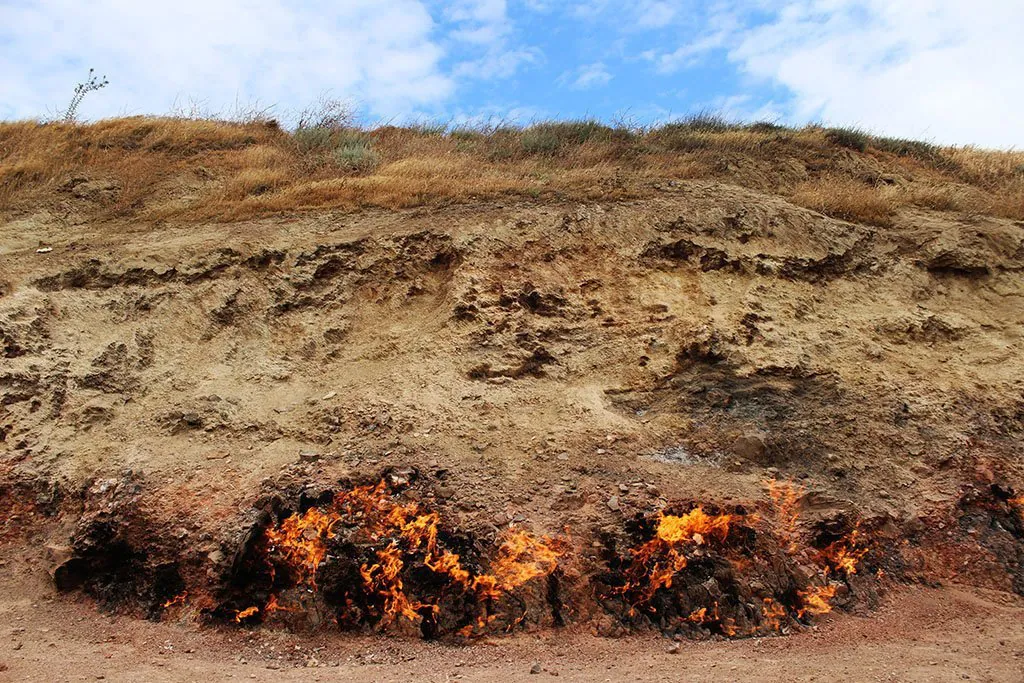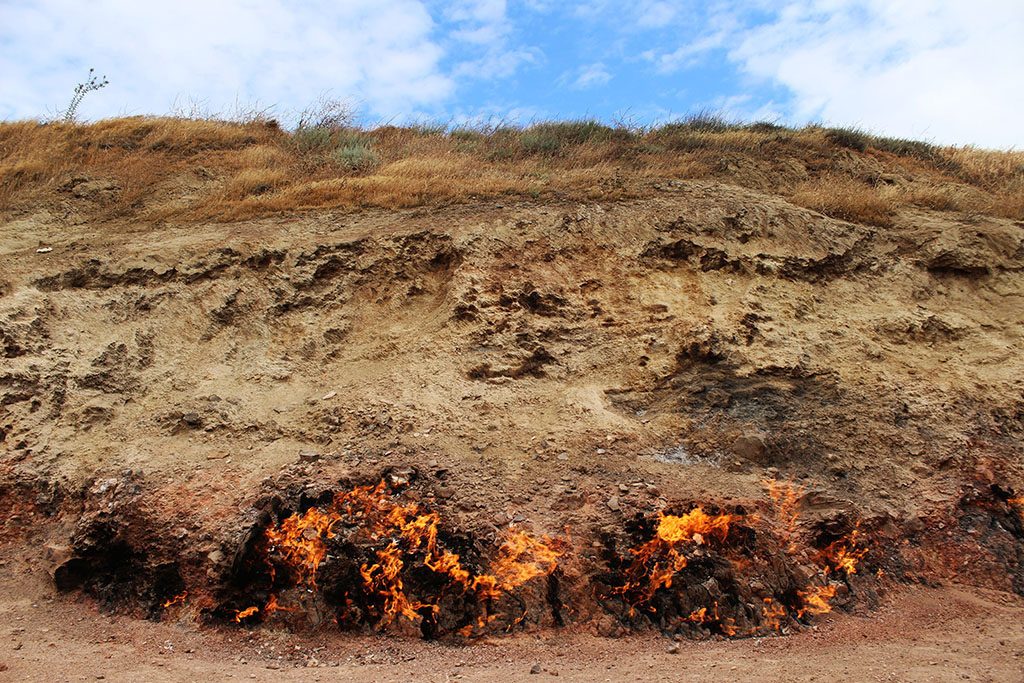 There's also the famous Fire Temple of Atesgah, which holds a natural gas fire in its centre. But this temple could have been founded by the Zoroastrians or Hindus (also big fire fans).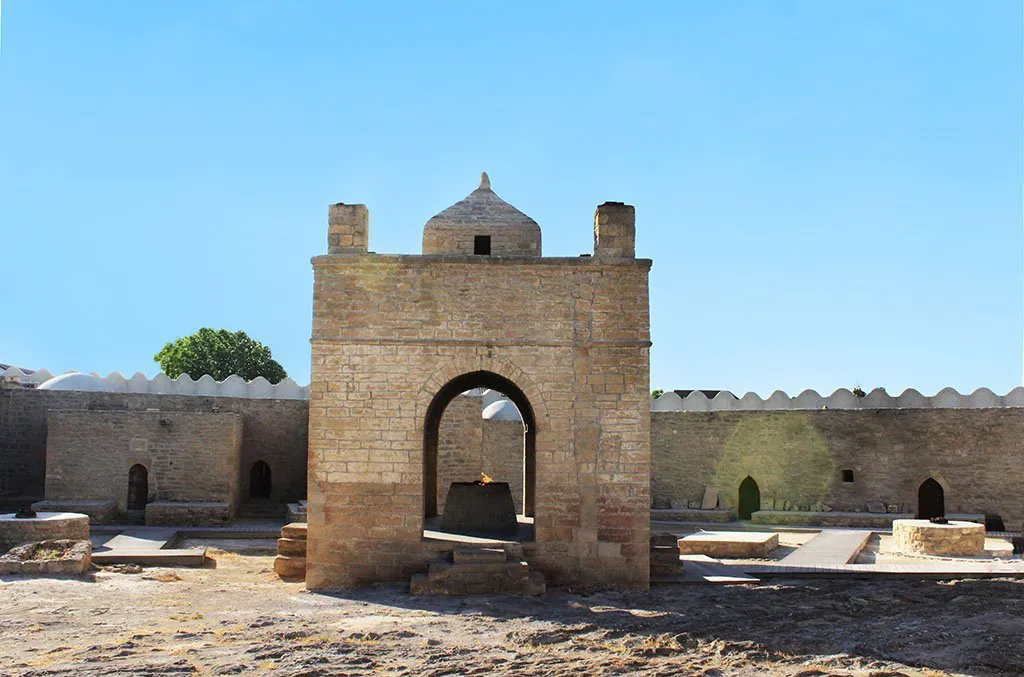 We spent our days in Baku chasing fires and exploring ruins. But our favourite sight was the mud volcanoes. The underground gas – that I keep going on about – found soft spots in the earth and pushed its way to the surface.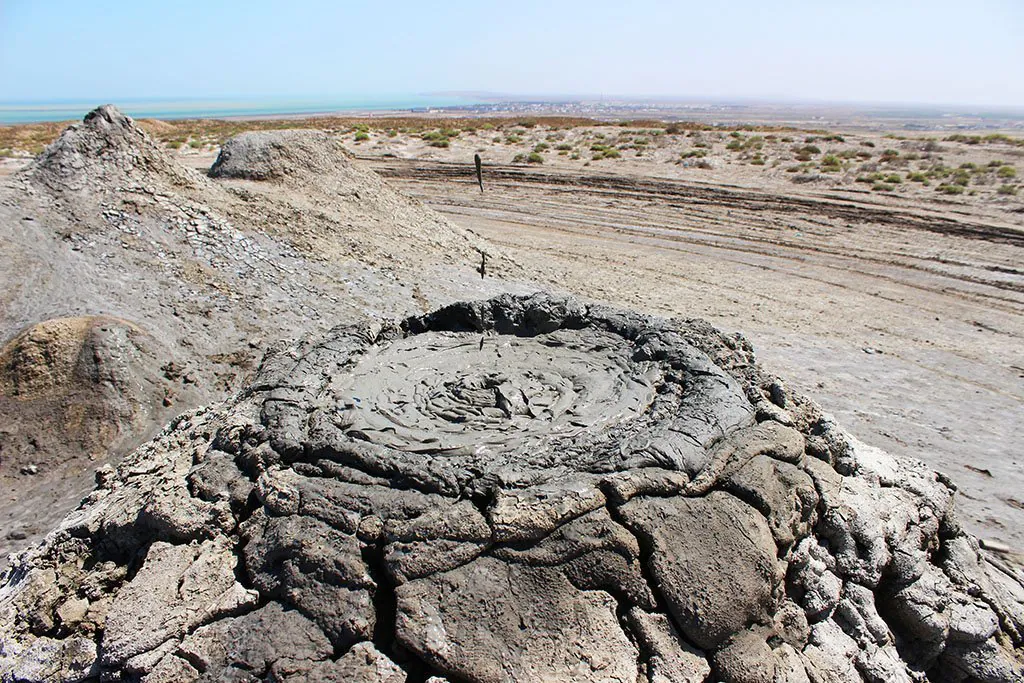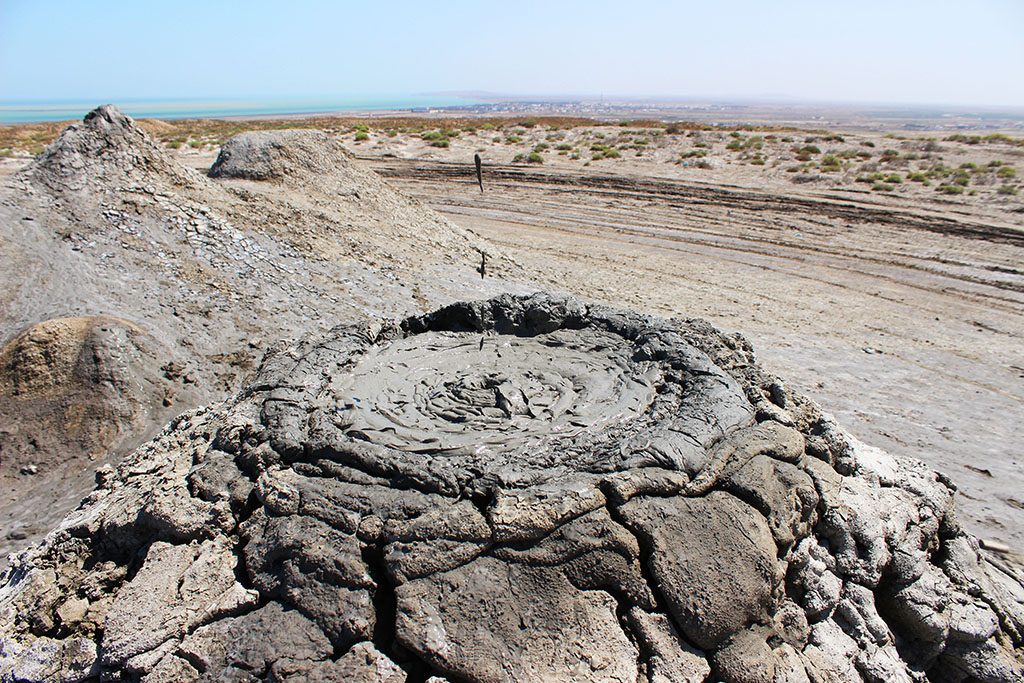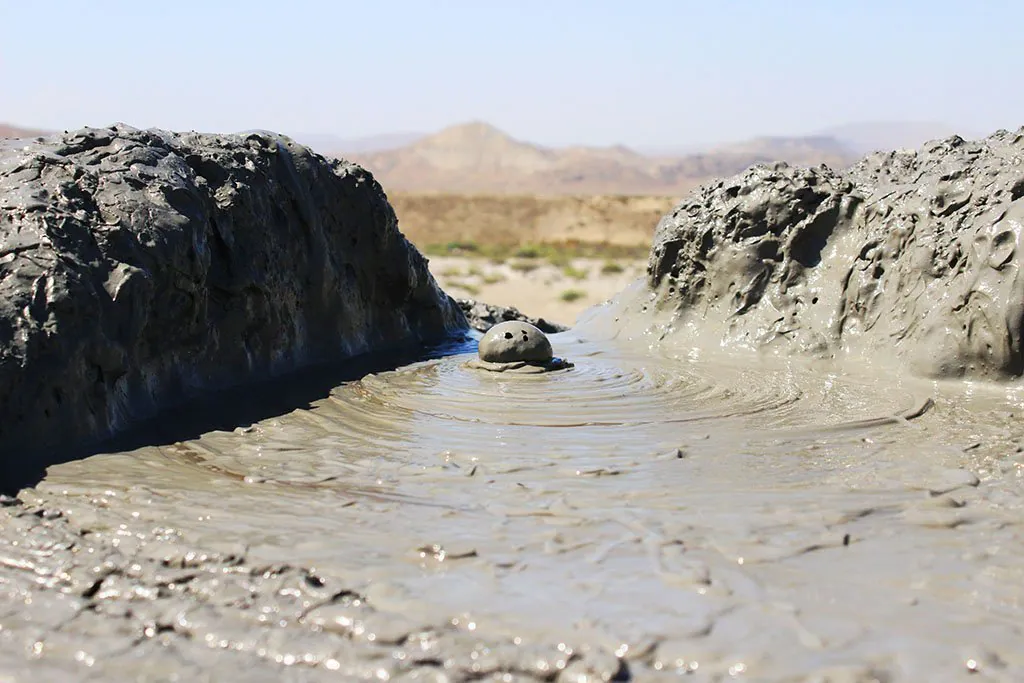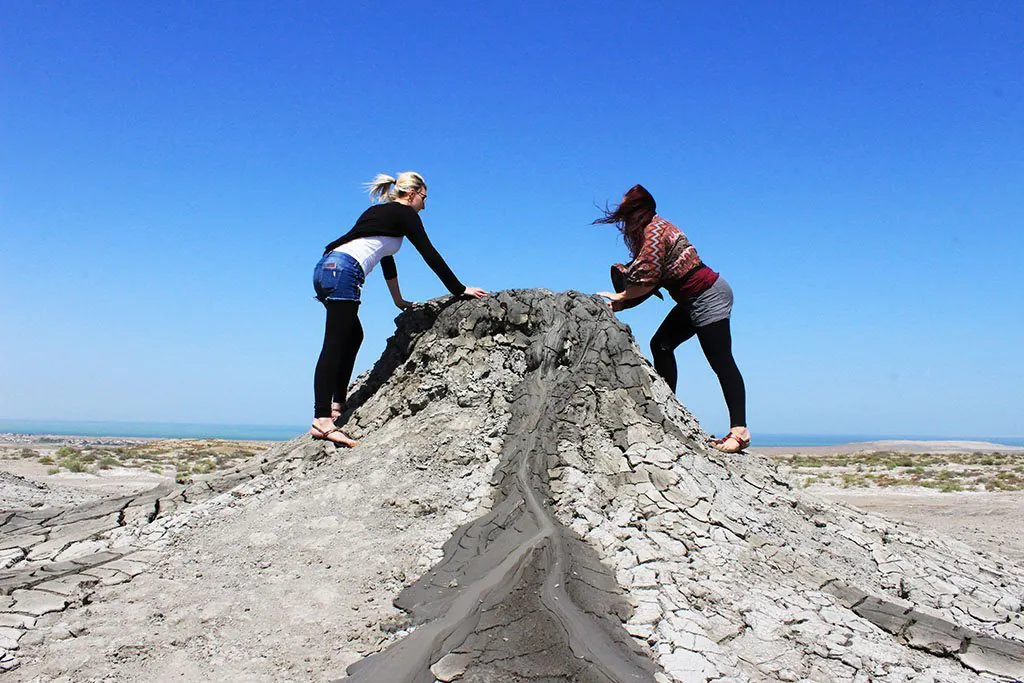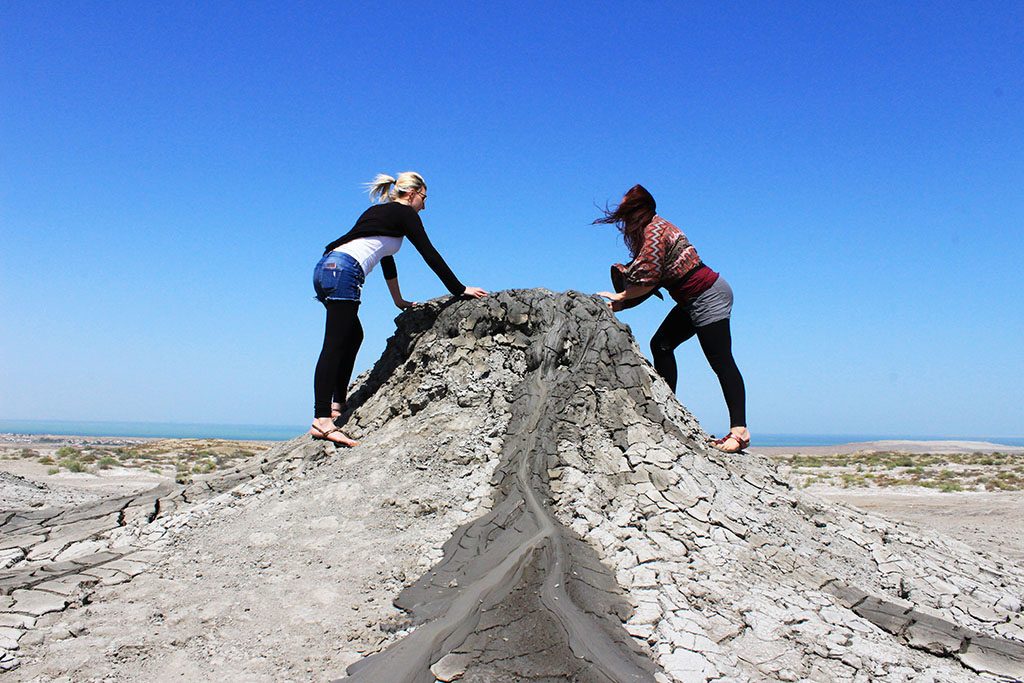 But because it's not magma the mud is really cold and harmless. The volcanoes at Gobustan, not far from Baku, are small and just sit there bubbling with mud. Although there are huge ones, kilometres wide, which they say erupt and explode every 20 years.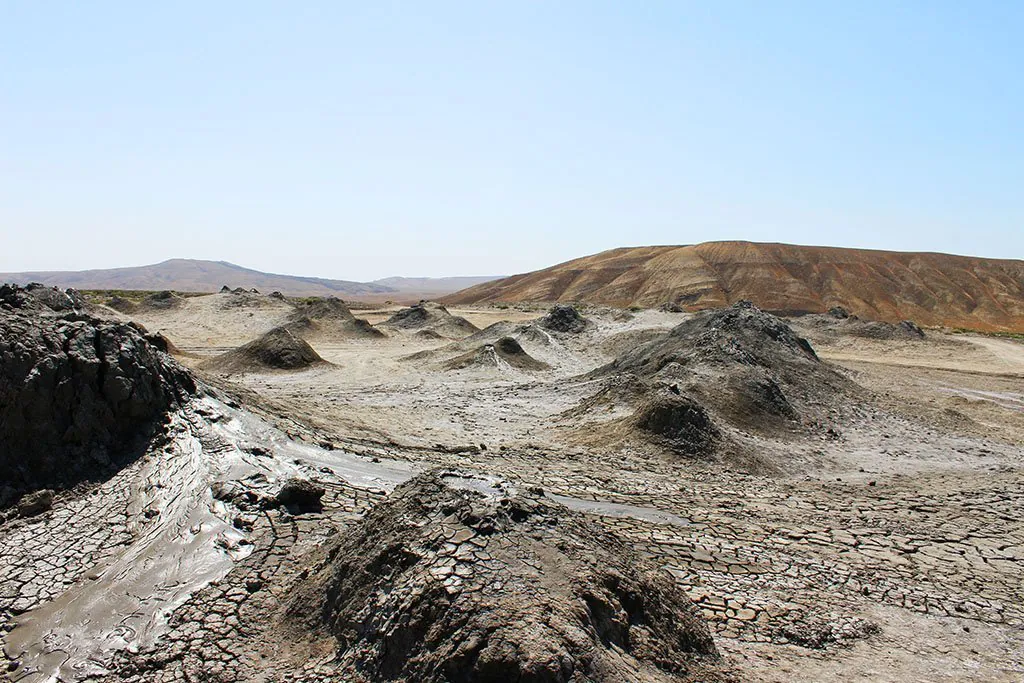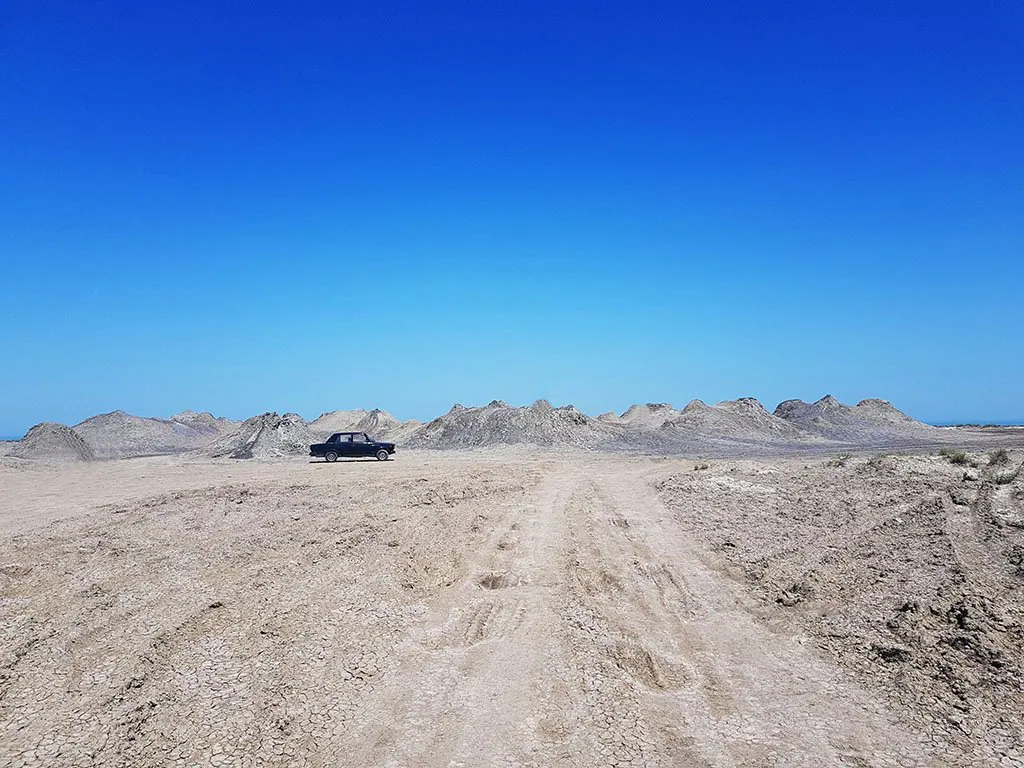 Baku is brimming with natural phenomena, ancient relics, Persian fortresses, mud volcanoes and eternal flames. And what makes it even more unique is that it's juxtaposed inside a modern city filled with Ferrari and Bentley dealerships, pristine shopping malls, Starbucks and spas.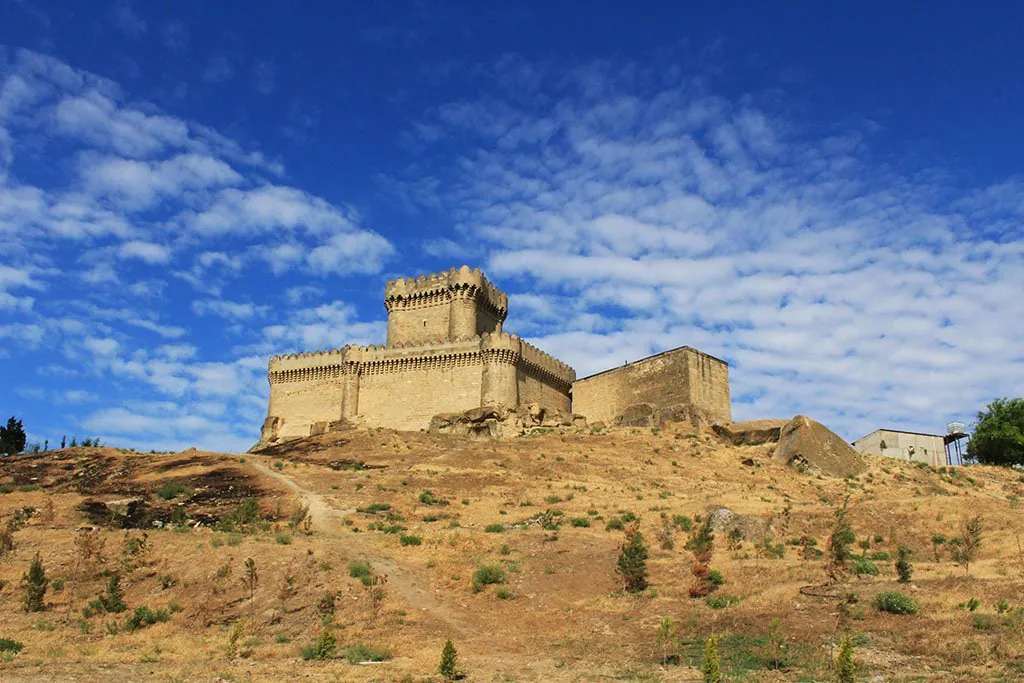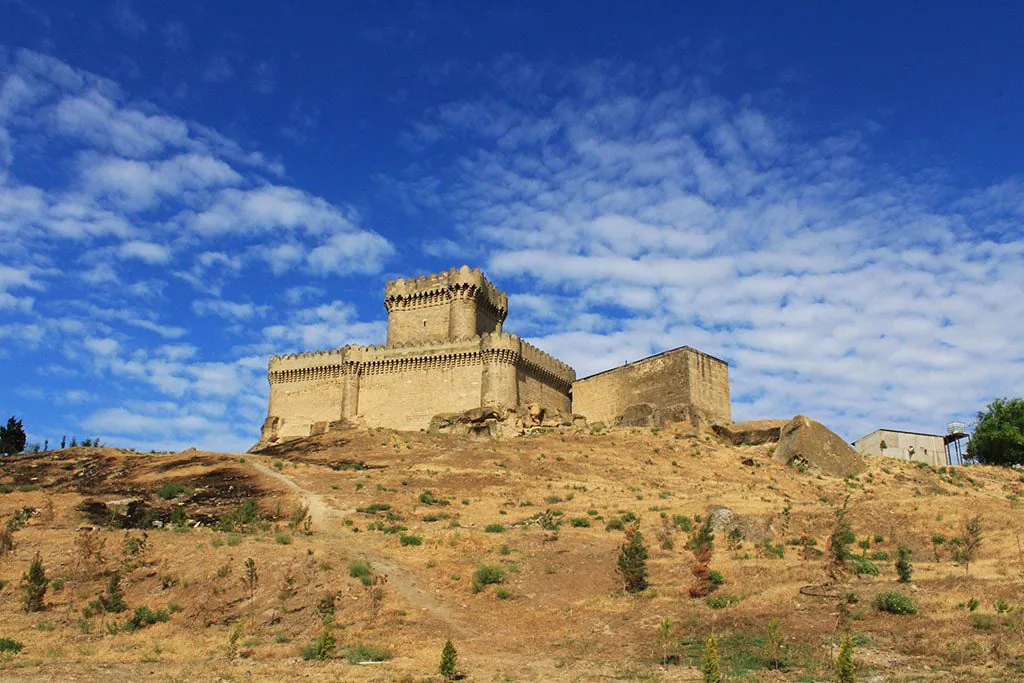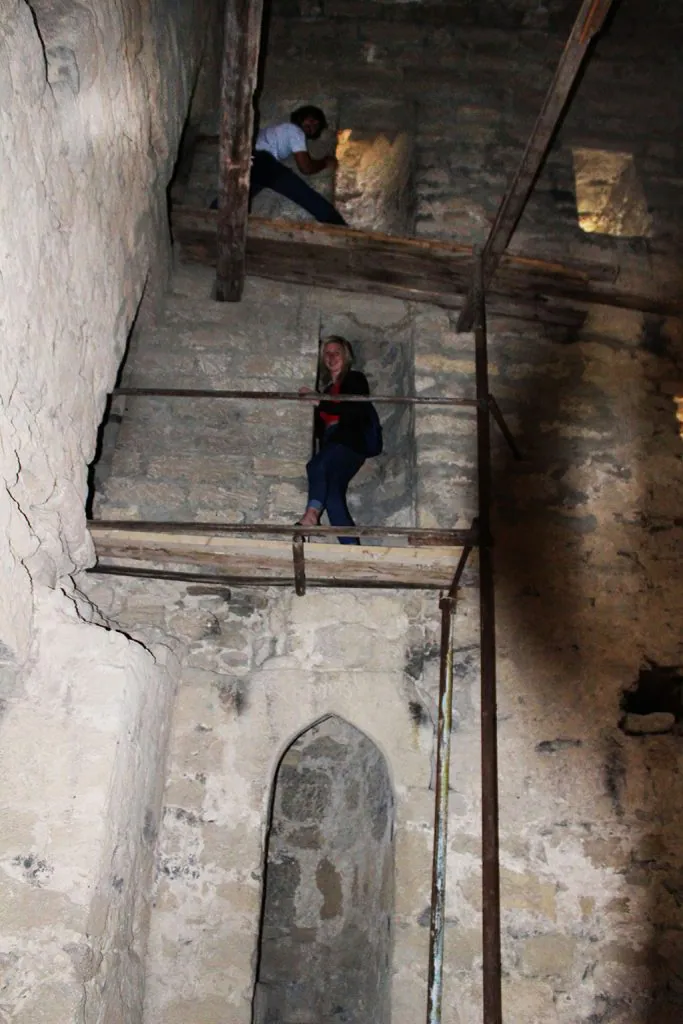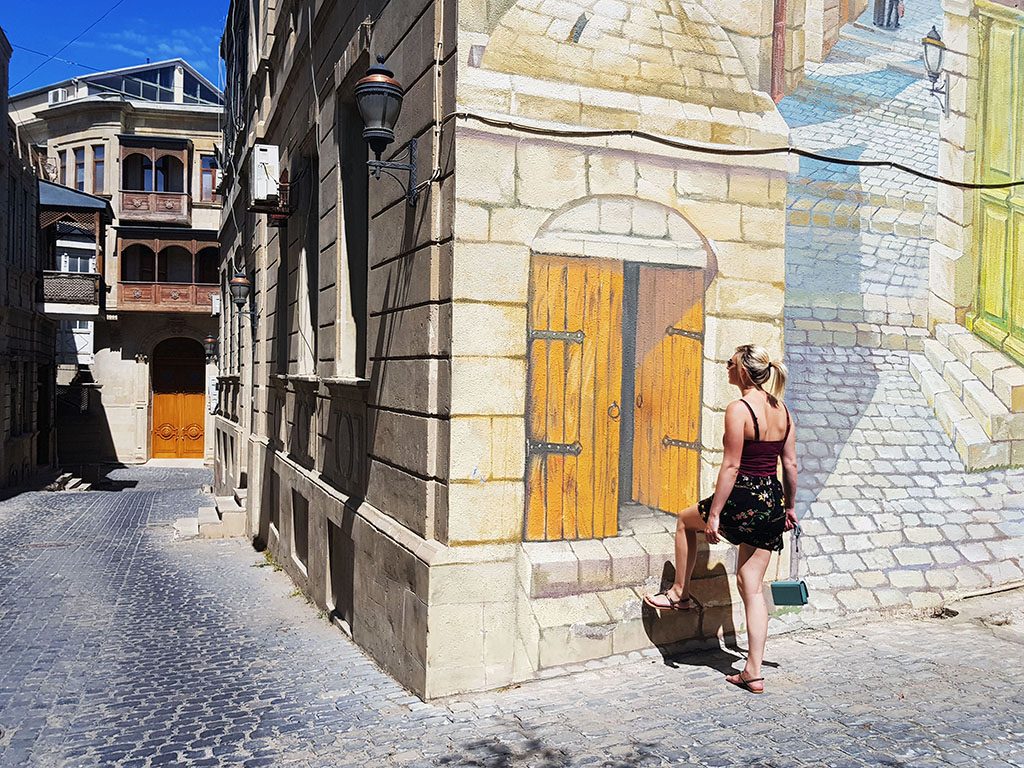 But after two weeks of one huge history lesson, wandering the streets and walking into brick walls, we got itchy feet, rented a car and plotted a course for Europe's highest, most isolated and most remote village – Xinaliq. Perched high on a mountain-top and surrounded by the stunning Caucasus mountains. The extremely rural village is one of the oldest continuously inhabited places in the world – going back 5,000 years – so we had to go!
THE FORGOTTEN VILLAGES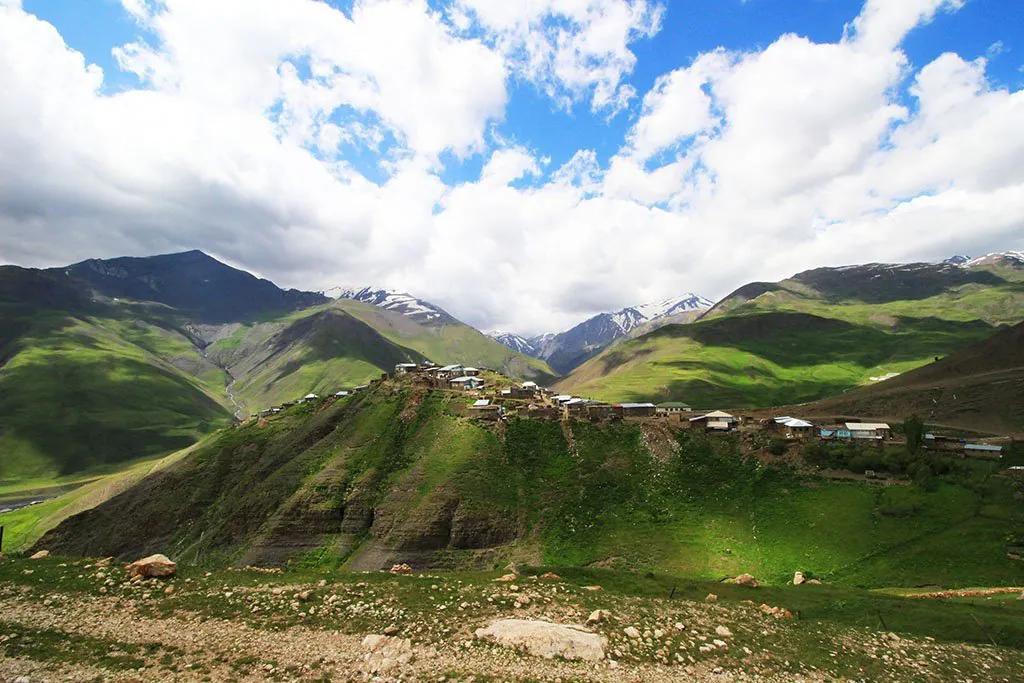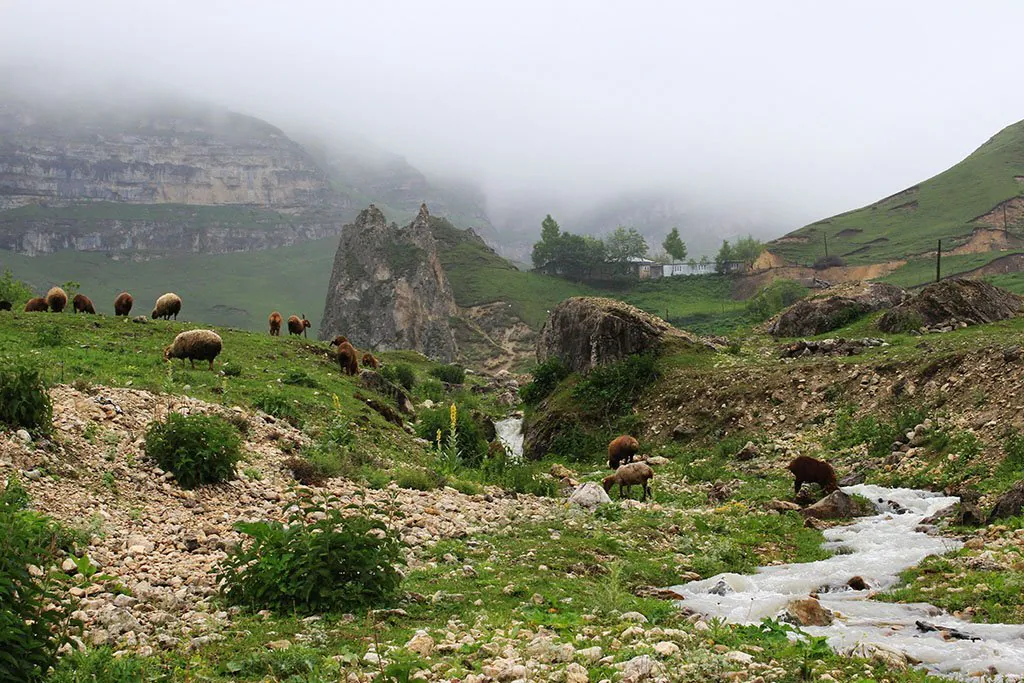 We met Rauf, a hardy shepherd who invited us into his home for tea, eggs and potatoes before taking us on a walking tour of his village and to a waterfall.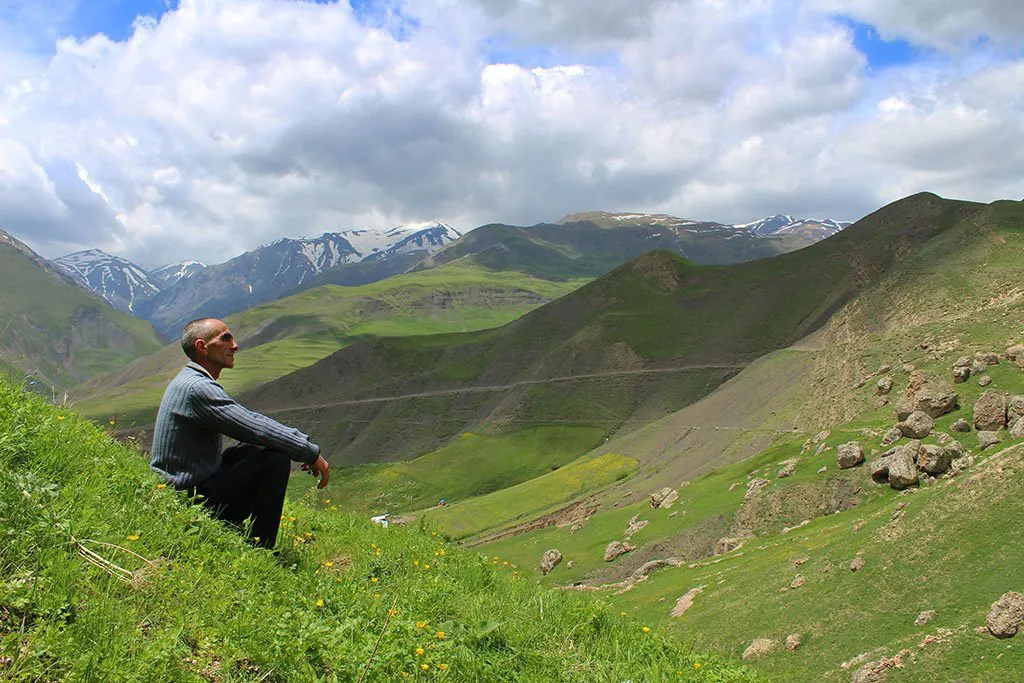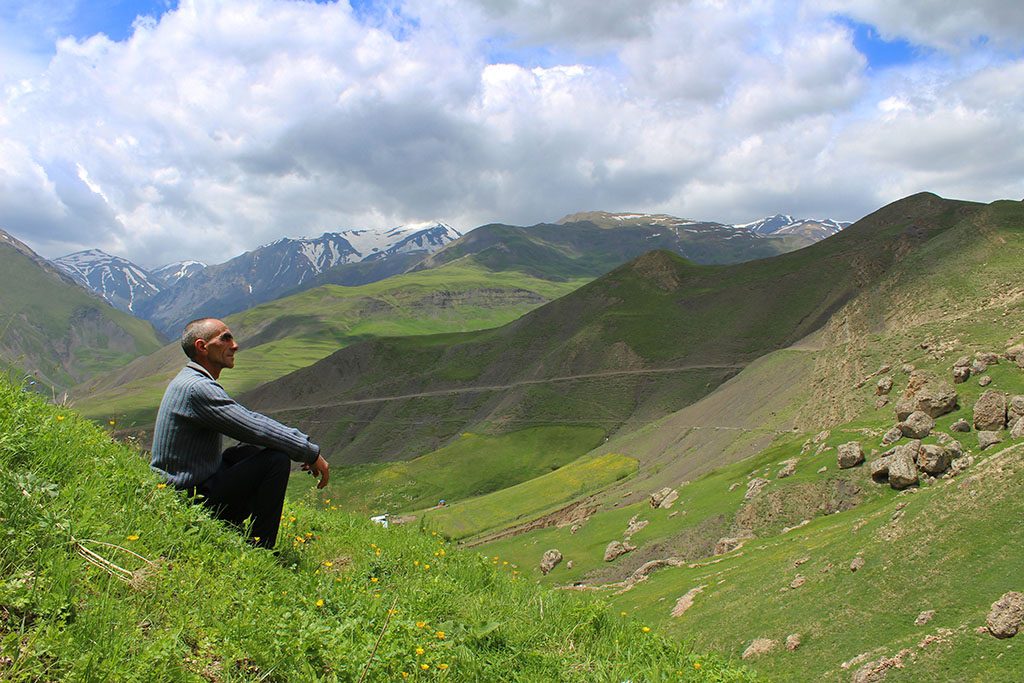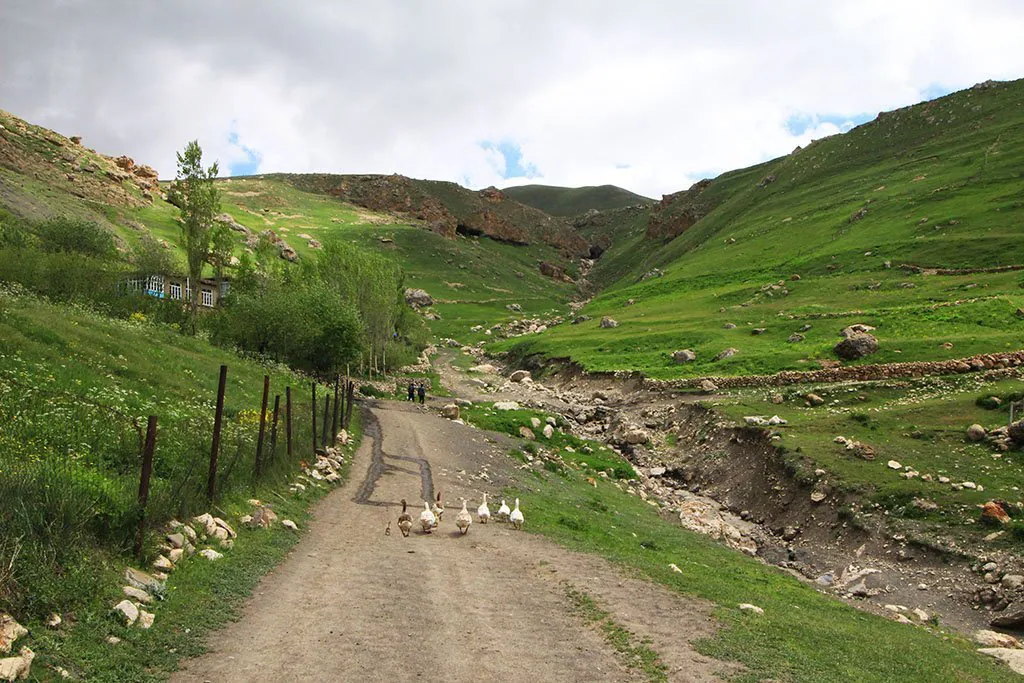 While in Xinaliq we heard about another, smaller village – Laza, not far from the Dagestan border. We loaded up the car the next morning and drove for another three hours.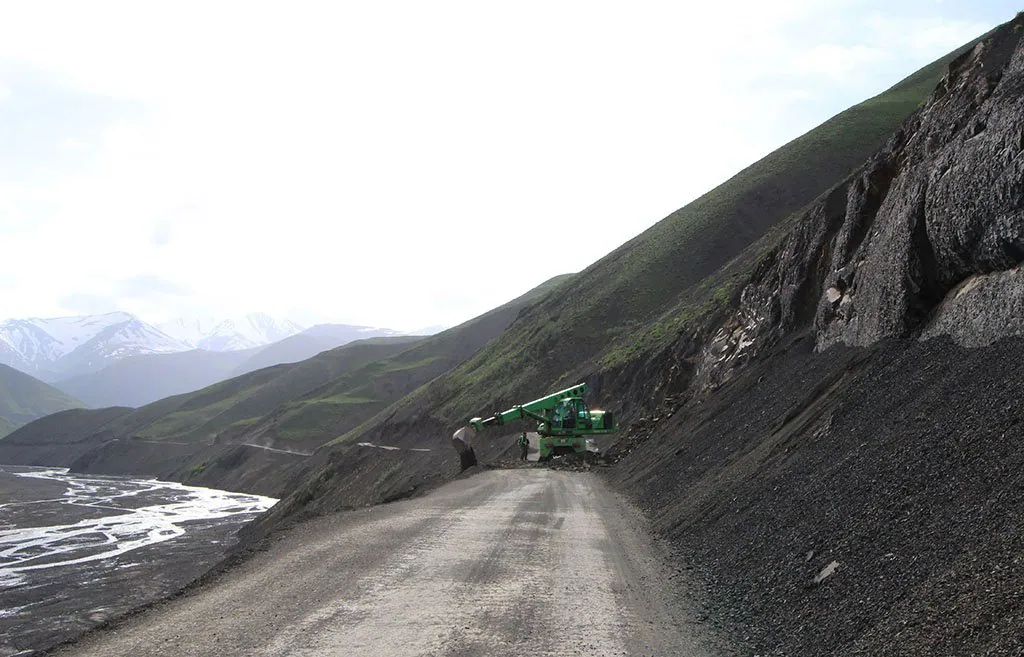 The final 5km drive took us over narrow high mountain passes with perilously steep drops. Our little Kia bumped and banged its way over boulders and rocks in the rain, skidding as the automatic transmission battled with the steep gravel climbs.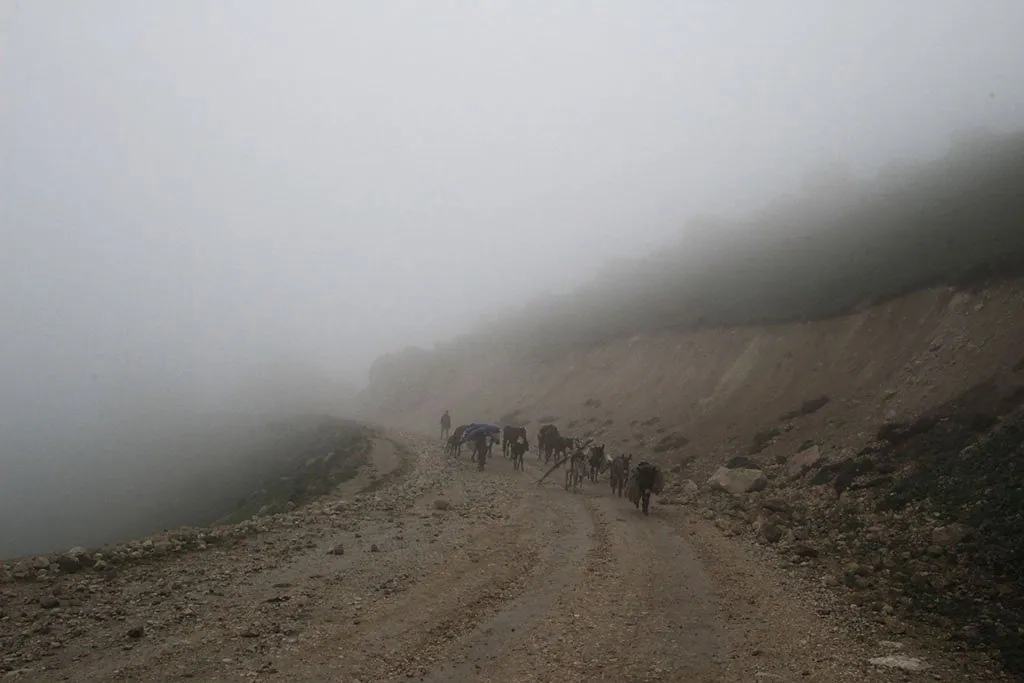 We found a place to sleep, dumped our stuff, strapped our hiking boots on and trekked for the next two days.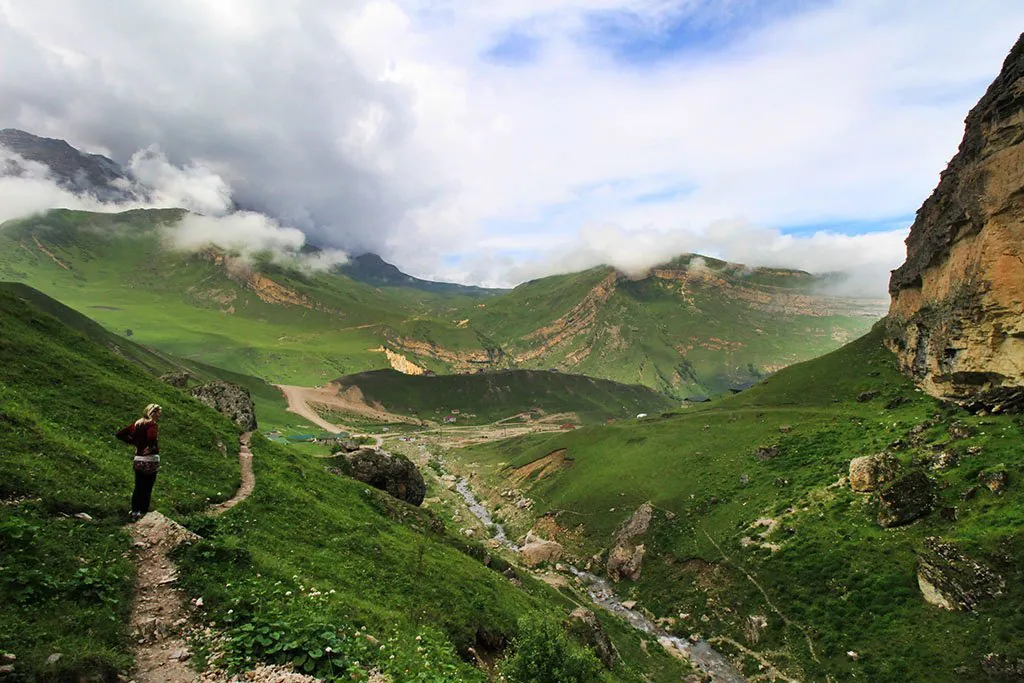 Trapped by towering mountains and surrounded by a mysterious mist, the remote and sleepy Laza feels like a place the world has forgotten – or never knew was there. Following overgrown trails into the hills, trekking along soaring cliff edges and through dried up river beds feels special, as if you're discovering a new world.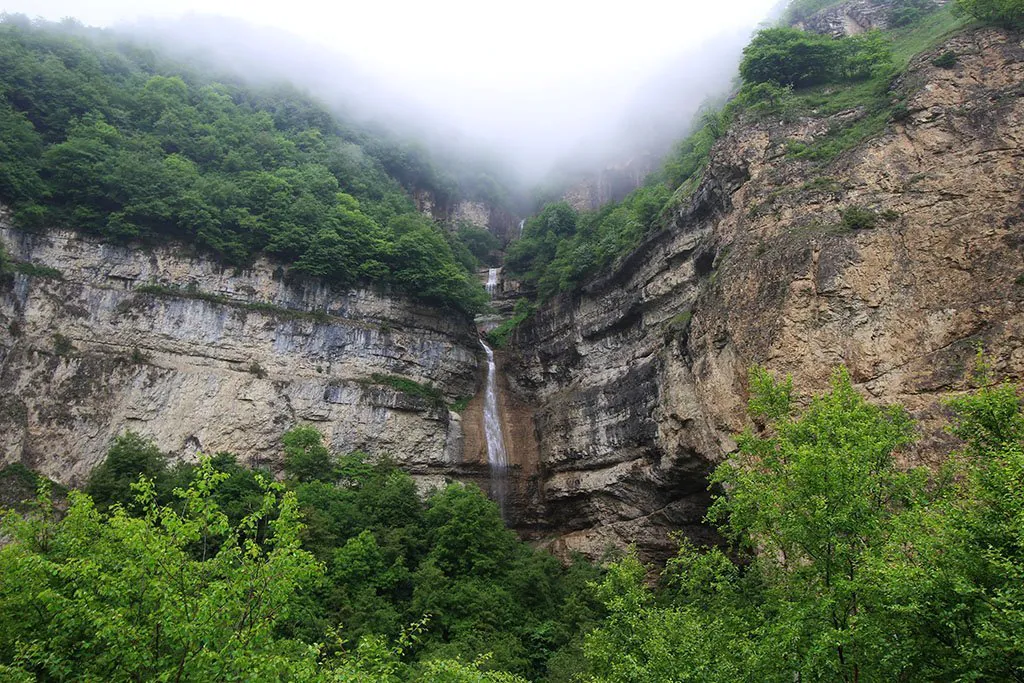 The further in we trekked the more mystical waterfalls we found pouring out of the mountains. The backdrop is so vast, ancient and devoid of human interference you wouldn't be surprised to see a dinosaur chomping on the lush green grass.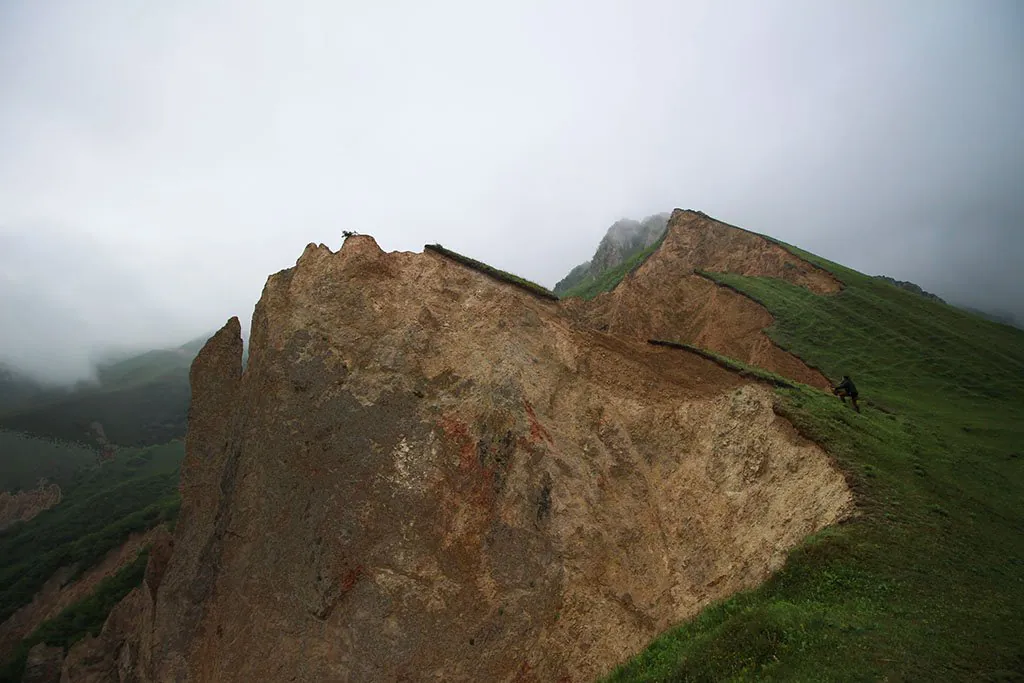 We only decided to turn around and head back as one of the dinosaurs must have caught us and signalled for the thick mist to blanket the land, once again hiding it from human eyes.
Mesmerised by the forgotten world we made our way back to Baku, in time for Alanna to catch a flight to Turkey and continue her travels. Now there's nothing left for us to do but load up the Yamaha and head for Baku's sea port, to camp out and wait for a boat to cross the Caspian Sea to Kazakhstan … and the next part of our adventure.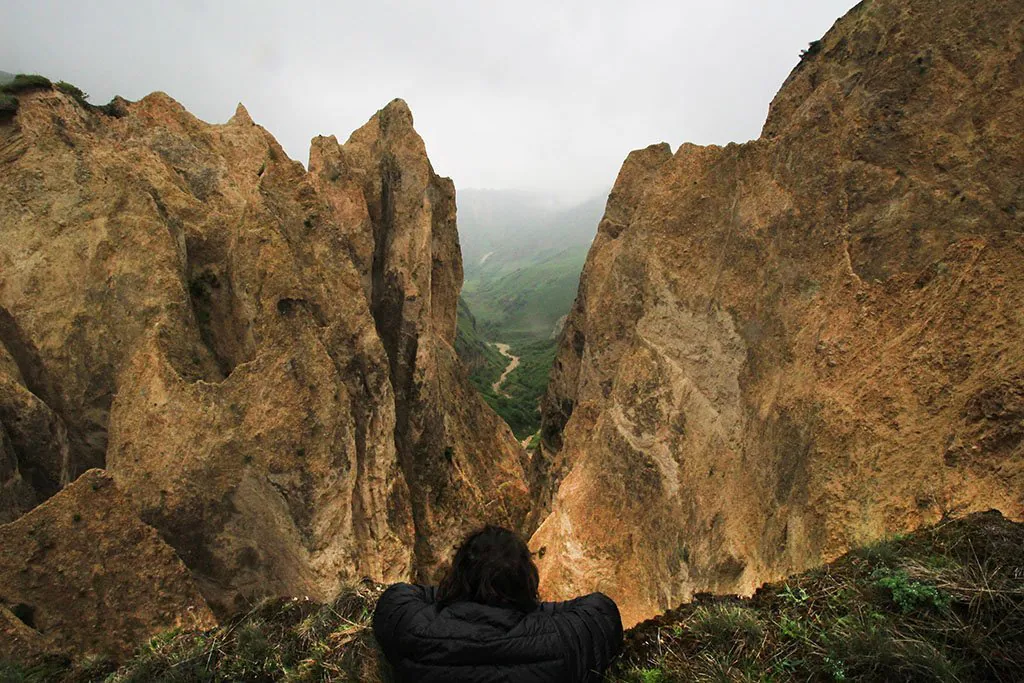 Read more on Motorcycle Travel in Azerbaijan
Thanks for checking out our Azerbaijan blog post. We hope you enjoyed it! Here's a few more articles on motorcycling in Azerbaijan that we recommend you read next. 
Liked that? Try these next…
We'd love to hear from you! Please post your comments here…