Ecuador Motorcycle Rentals and Tours
Here's our recommended motorcycle rental and tour companies for Ecuador.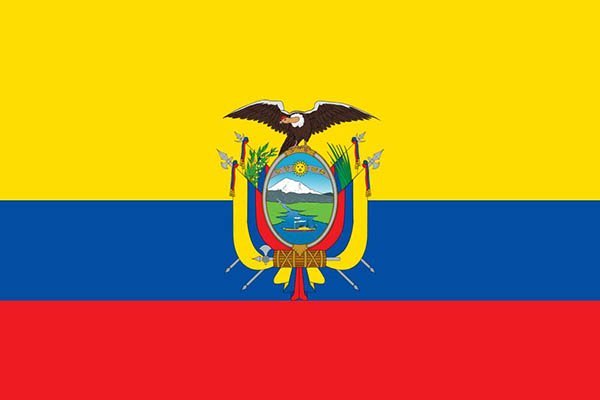 Ecuador Freedom Bike Rental
"Ecuador Freedom Bike Rental gets real adventure seekers like you off the beaten track and deep into Ecuador's dramatic and varied scenery as well as its unique culture. Since 2009, we've helped travelers of all price points live their dreams and explore the hidden gems of South America. Thousands of riders and travelers have trusted us for our award-winning customer service, authentic tours and knowledgeable and friendly staff. Ecuador Freedom will help make it happen."
Services: Choose from mountain bikes, dual-sport / adventure motorcycle rental and 4×4 rentals, self-guided adventures, all-inclusive guided motorcycle adventure tours or create your own getaway and Ecuador Freedom will help make it happen.
Rental bikes: Ecuador Freedom has over 55 motorcycles in their fleet from BMW Honda, Suzuki, Yamaha, SWM, Triumph, Husqvarna.
Rental prices: From £20 per day with unlimited mileage.
Tour prices: A huge selection of guided and self-guided tours ranging in price dependent on rental time and bikes. Check their site for more details.
Insurance: Insurance is included.
Kit availability: Gear is included in the motorcycle rental or tour.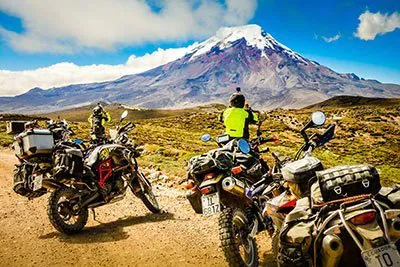 Read more on Motorcycle Travel in Ecuador and America
Thanks for checking out our Ecuador Motorcycle Tour and Rental Companies post. We hope you found what you were looking for.  Here's a few more articles on motorcycling in Ecuador and the Americas that we recommend you read next. 
What's next? Check out these resources to get started on your adventure!
Motorcycle Rental and Tour Companies
Planning a Fly and Ride bike adventure? Here's our recommended motorcycle rental and tour companies from around the world. Check out the page, click a country and see what's on offer!
Read More
We'd love to hear from you! Let us know about your Ecuador motorcycle tour and rental experiences and ask any questions in the comments below.