Seeing a hunter hold his magnificent golden eagle up close is a must in Mongolia. The tricky part is actually finding them. But don't worry, you don't need to be part of a tour or group, you can get there on your own and have a genuine experience… here's how to find one on your own.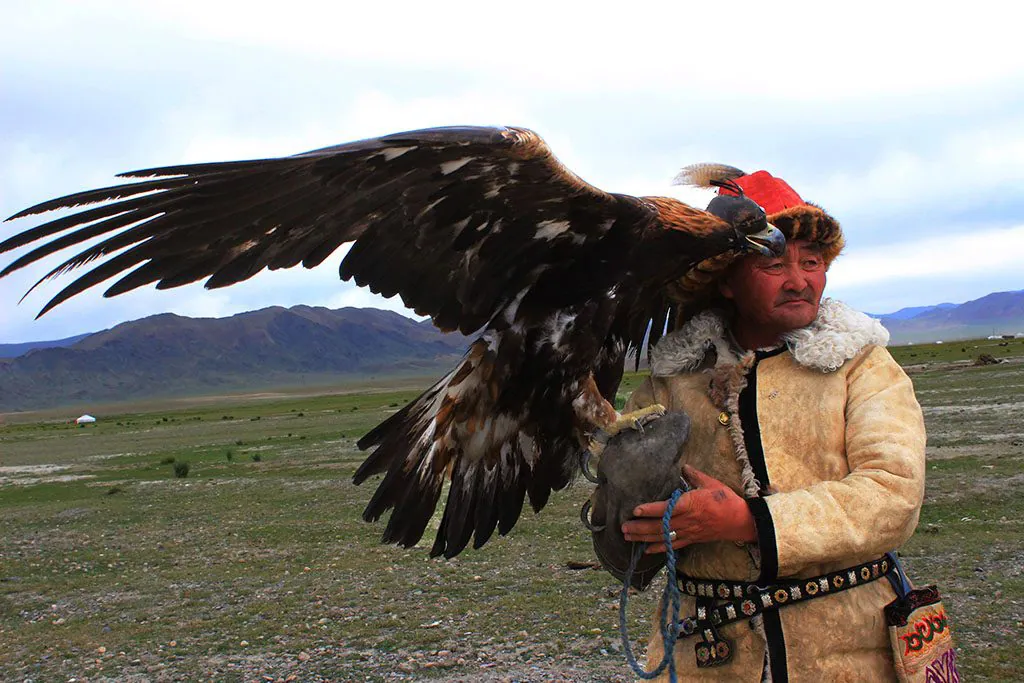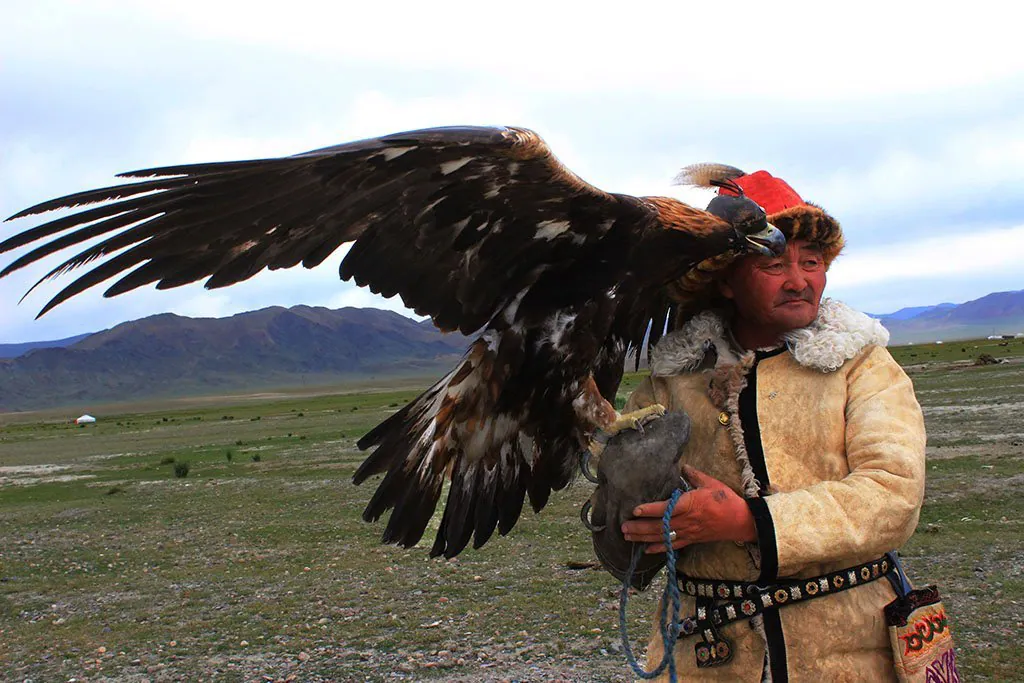 Finding Eagle Hunters in Mongolia
Background
Eagle hunting is an ancient practice in Central Asia, dating back to at least 2,500 BC. The hunter must capture his own eagle when the bird is young, usually from a high cliff or crevice in a mountain. The hunter then trains the eagle to hunt from a young age. The hunter sings to and talks to the bird often and is the only one allowed to feed it – creating a strong bond between the two. The bird stays with the hunter for around 10 years and is eventually released back into the wild. Hunters often say that they love the birds like their own children, and rely on the birds to catch animals to provide food and fur for their families. They rely on them.
Eagle hunting in Mongolia
Eagle hunting dates back thousands of years in Mongolia. But in more recent times, when the communists took control in Kazakhstan, many Kazakhs fled into Mongolia and primarily the region of Olgii. That's where the majority, if not all of the remaining eagle hunters reside in Mongolia.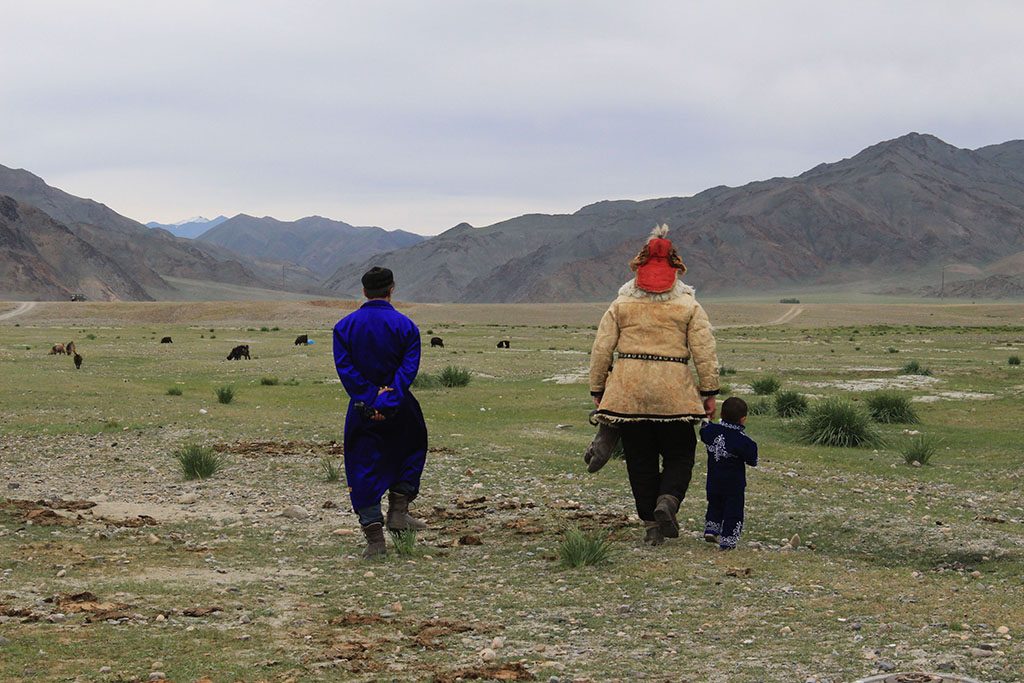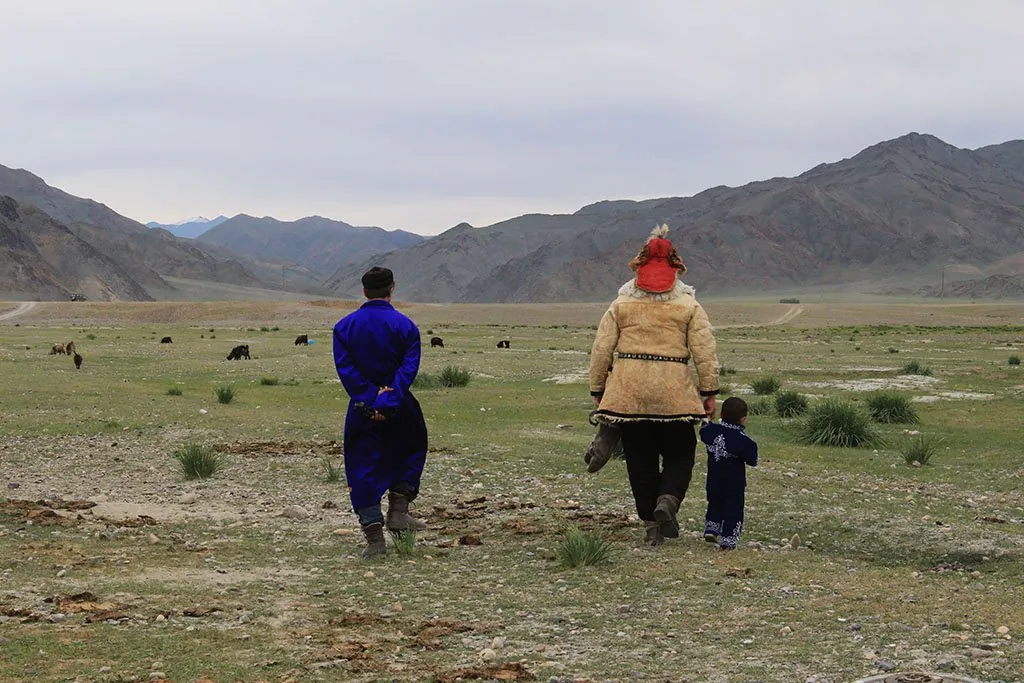 Getting to Olgii
If you're travelling overland to Mongolia and coming from the West, then it's likely Olgii is on your route. It's the capital city of the Bayan-Olgii Aimag province and is mainly filled with a Kazakh population (Kazakh is the main language spoken there). It's about 100 km from the western border with Russia. Once there, you'll find plenty of hotels, ATMs and anything else you need to stock up on.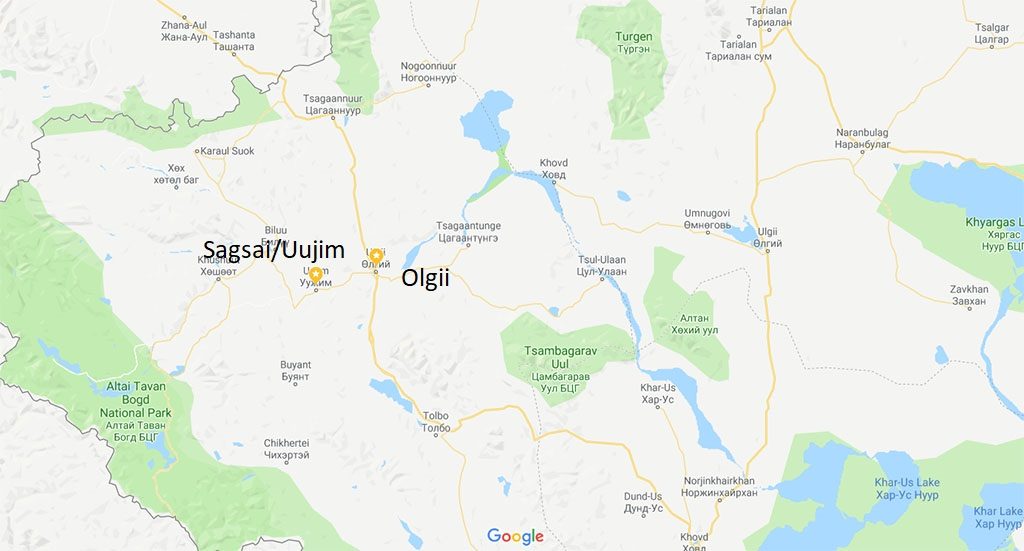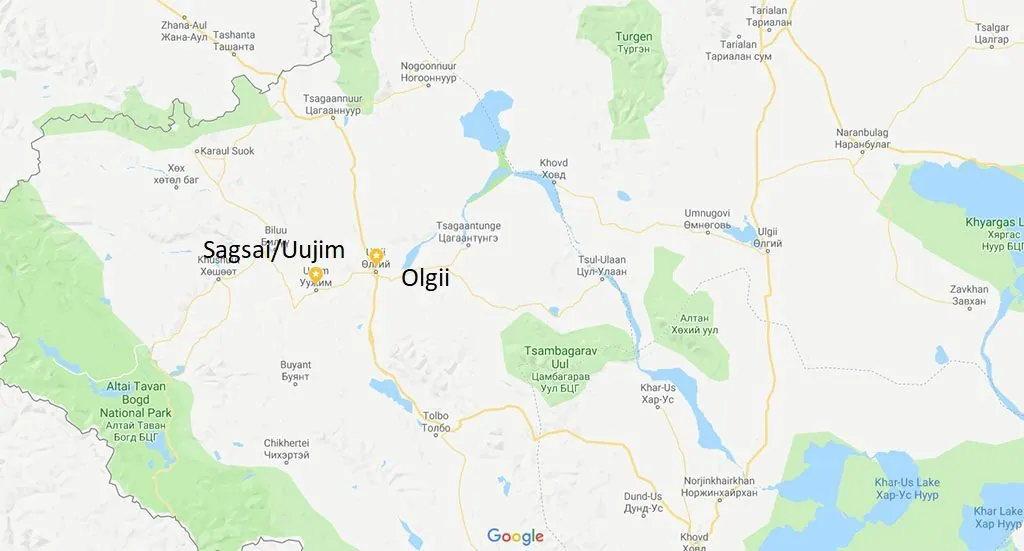 Finding eagle hunters on your own
It's surprisingly straightforward to find a hunter from Olgii. You'll need to head west towards a town called Sagsai, it may be spelt as Uujim on Google Maps and Sagsai on Maps.Me. It's about 30km of rough off-road and washboard to get there so you will need a vehicle capable of covering that type of terrain. Once there, you'll spot a petrol station as you arrive towards the town. It's now a case of asking at the petrol station or locals for directions to an eagle hunter (it's worth having a pic on your phone of an eagle hunter to show them in case no English is spoken and you don't fancy flapping your arms and imitating a bird). It will take a little bit of asking but you will get pointed in the right direction eventually and will start to come across little yurts in big fields. From there, keeping asking and you'll eventually end up at an eagle hunter's yurt.
We visited Arnam's yurt. Unfortunately Arnam wasn't home, but his family and bird was. Arnam's father (seen in our pictures) is an eagle hunter and taught Arnam how to hunt. Arnam's son will also be trained to be a hunter. Arnam is quite famous, he's a national champion and has won numerous competitions in Ulaanbaatar. He started training at 14 and is now 26. It's worth asking around for his tent as his family are incredibly sweet.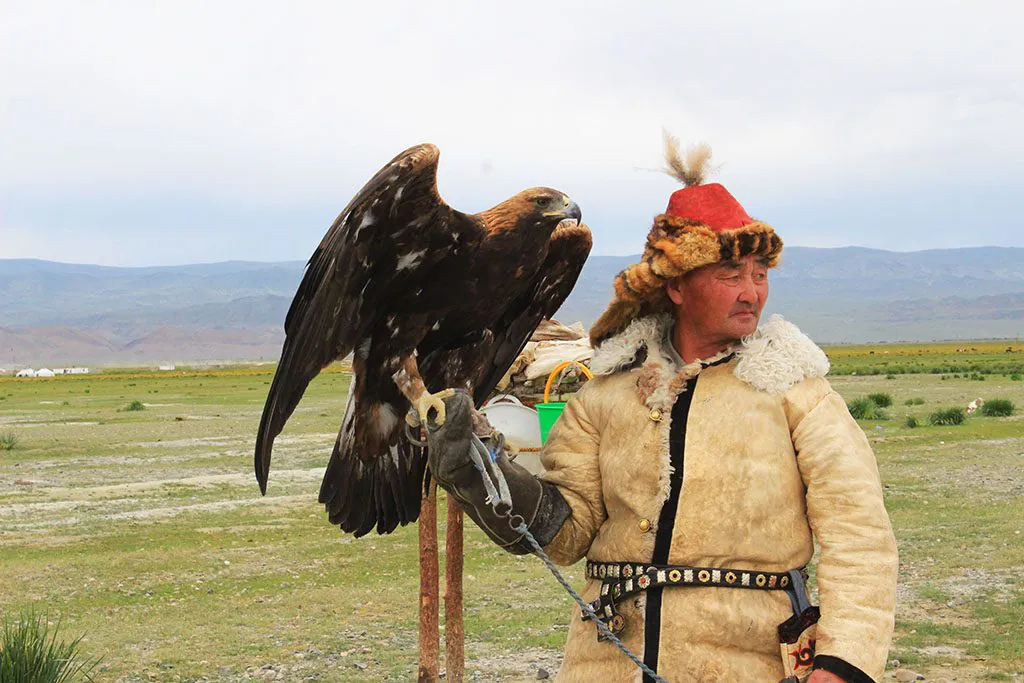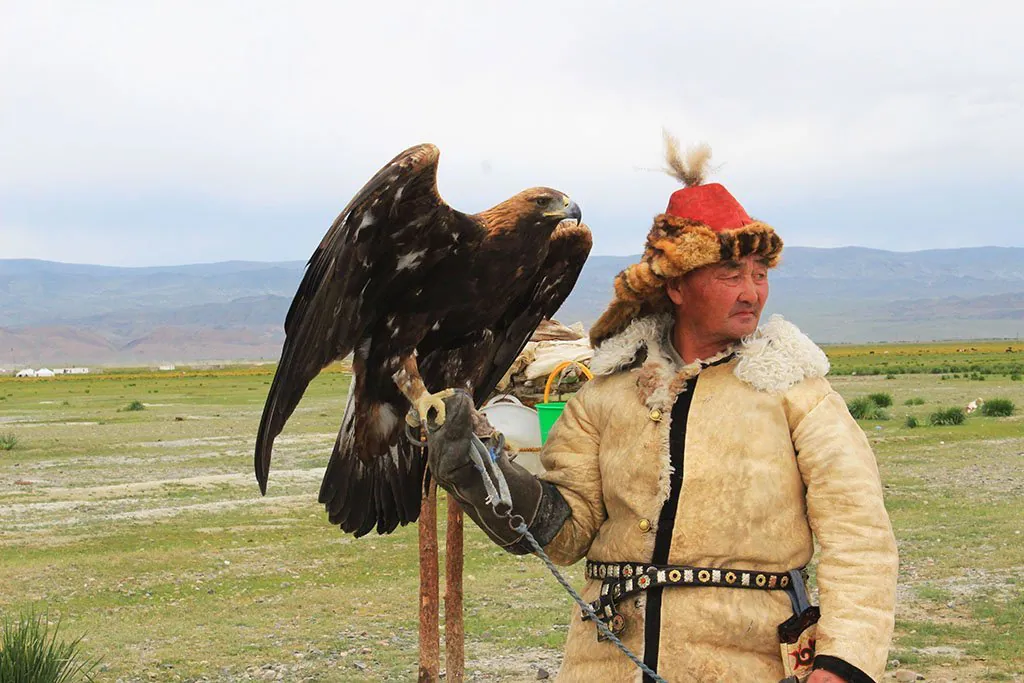 What to expect
Once you've made your greetings, explain that you're hoping to see an eagle hunter. The family will whisk you inside their yurt and feed you buttery tea and cakes. You'll then end up sitting with the family before they take you outside to look at the bird. You can hold the bird and feel its incredible weight on your arm, take photos and ask questions. After sitting with Arnam's family for a few hours, a cousin of his turned up who spoke excellent English and helped translate all our questions.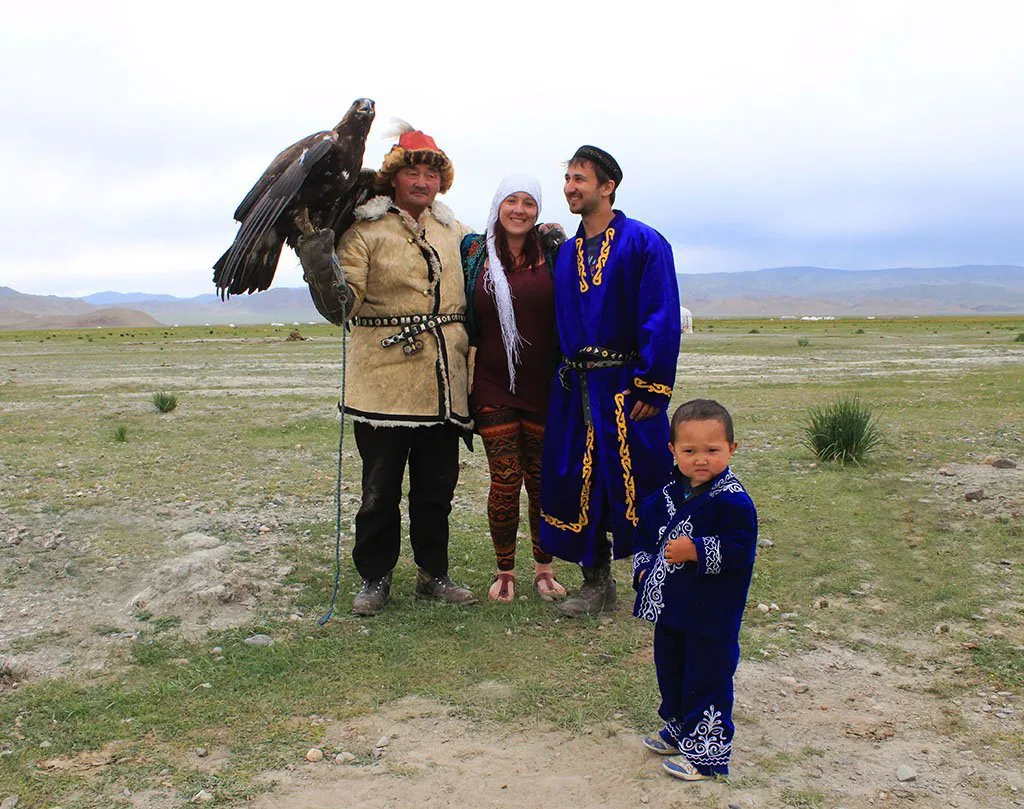 At the end they ask for a small donation of around 5-10 USD per person. Sure, you are paying to hold the bird and take photos, but it doesn't feel like a tacky tourist trap. You're actually sitting in their home and taking up their time. They're not in it for photoshoots, the birds are their livelihood and times are hard in remote villages. Paying a small amount to them is a small price to pay.
You'll find people around Mongolia at touristy places (like the Genghis Khan statue or temples) who have birds there ready for photos. It's highly unlikely those are hunting birds and are only used for pictures with tourists. It's in no way like that.
You can also ask to stay and camp by their yurt overnight. If you do that, they'll more than likely throw in a demonstration too.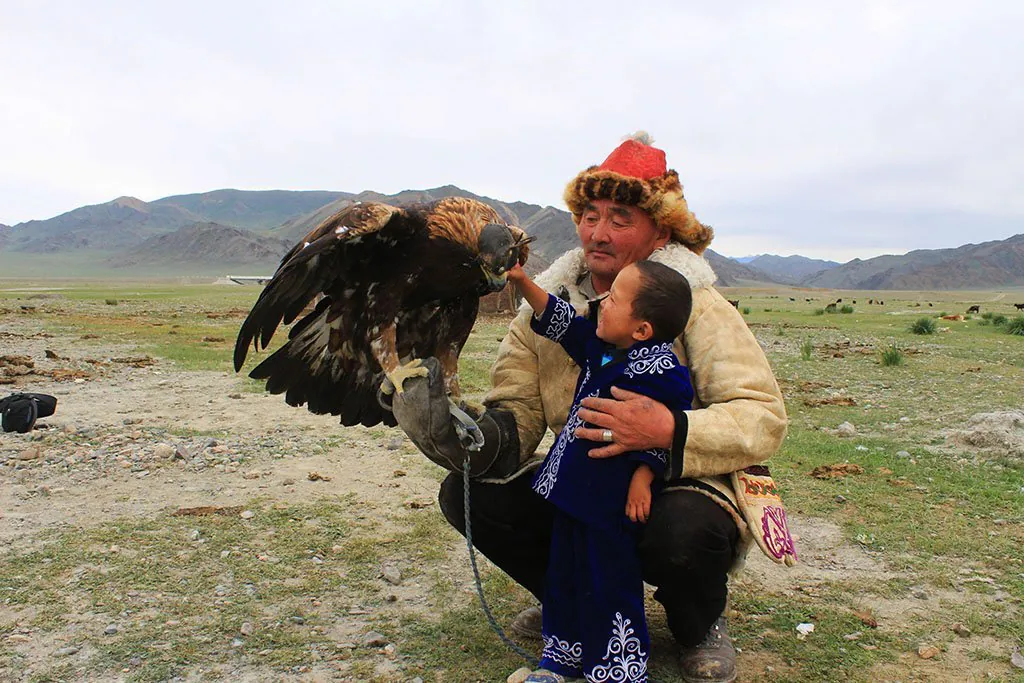 When to go
You can go and see a hunter and his eagle anytime of year. But to watch them hunt you'll need to visit between November and February.
Seeing an eagle hunter with a guide
If you don't like the idea of venturing off to find a hunter on your own, you can easily find a guide or tourist company in Olgii, who will no doubt know someone and be able to take you there. It's just a case of heading into Olgii town or asking at your hotel or ger camp.
Golden Eagle Festival
Olgii holds a Golden Eagle Festival in late September or early October every year. It is a touristy festival (not an ancient tradition) and will mainly be filled with Mongolian and foreign tourists. You're unlikely to find serious hunters there or even see an actual hunt. It's mainly furs tied to ropes and pulled along by horses. It's still interesting to watch and you'll get to see hunters in all their wonderful attire on horseback, which will make stunning photography.
Join an organised tour
Alternatively, if you'd like to join an organised tour to visit an Eagle Hunter in Mongolia, we recommend booking on Viator. There's a range of tours to choose from dependent on your budget.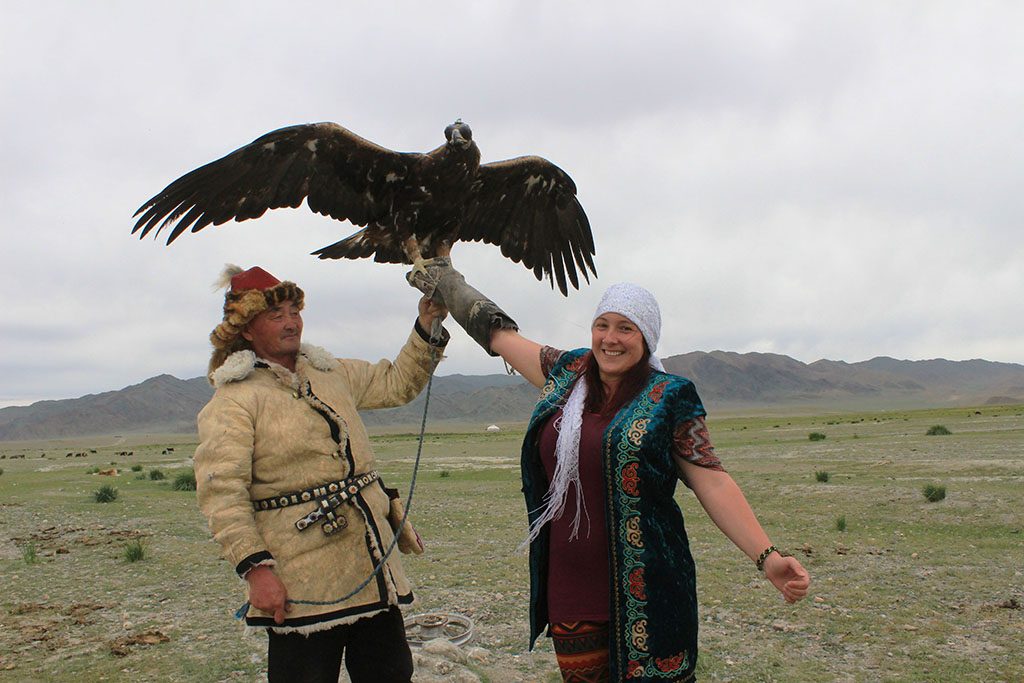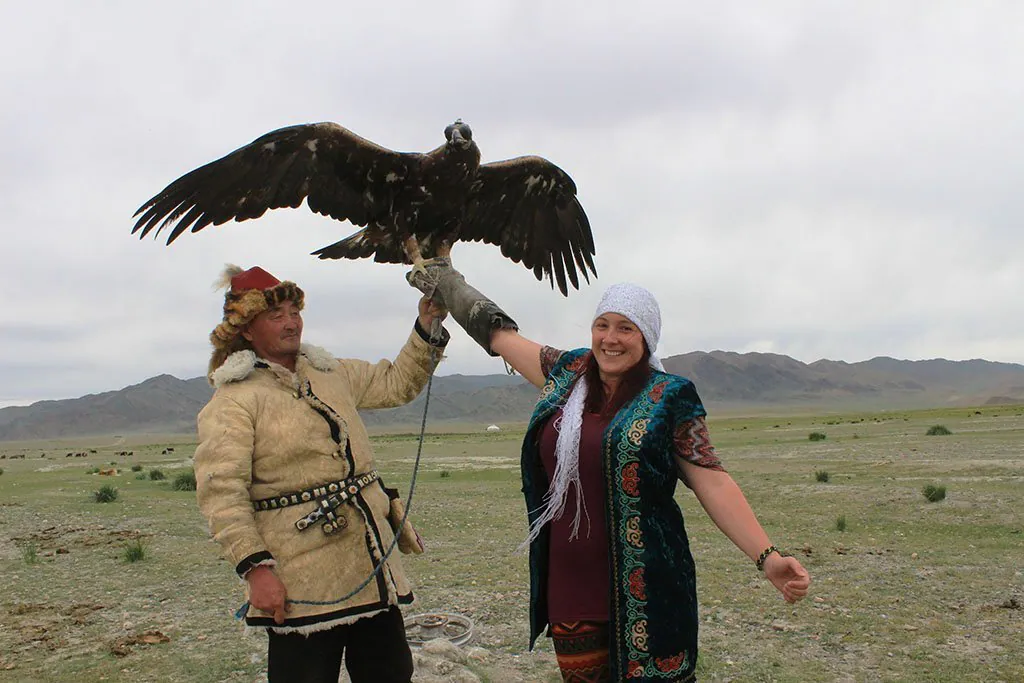 Read more on Motorcycle Travel in Mongolia
Thanks for checking out our Mad in Mongolia Blog post. We hope you enjoyed it! Here's a few more articles on motorcycling in Mongolia that we recommend you read next.
Liked that? Try these next…
We may receive a commission, at no cost to you, if you purchase a product using the affiliate links on this page. We're not sponsored, are completely impartial and don't run ads. So this helps us keep the site running. Thank you for your support.