So, you heard Dilijan is the 'Little Switzerland' of Armenia but have no clue what to do there… This was exactly us before we arrived (and spent a week figuring out what to do). So don't worry, we've got you covered. Have a look at this guide for the best things to do in Dilijan.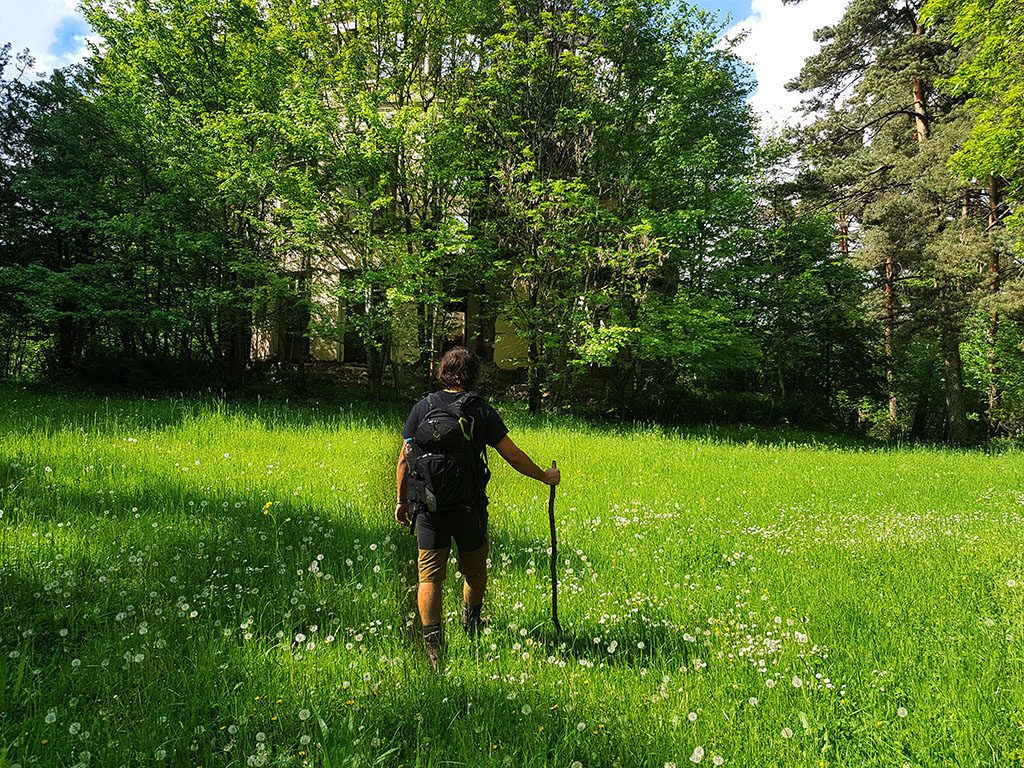 What you'll find on this page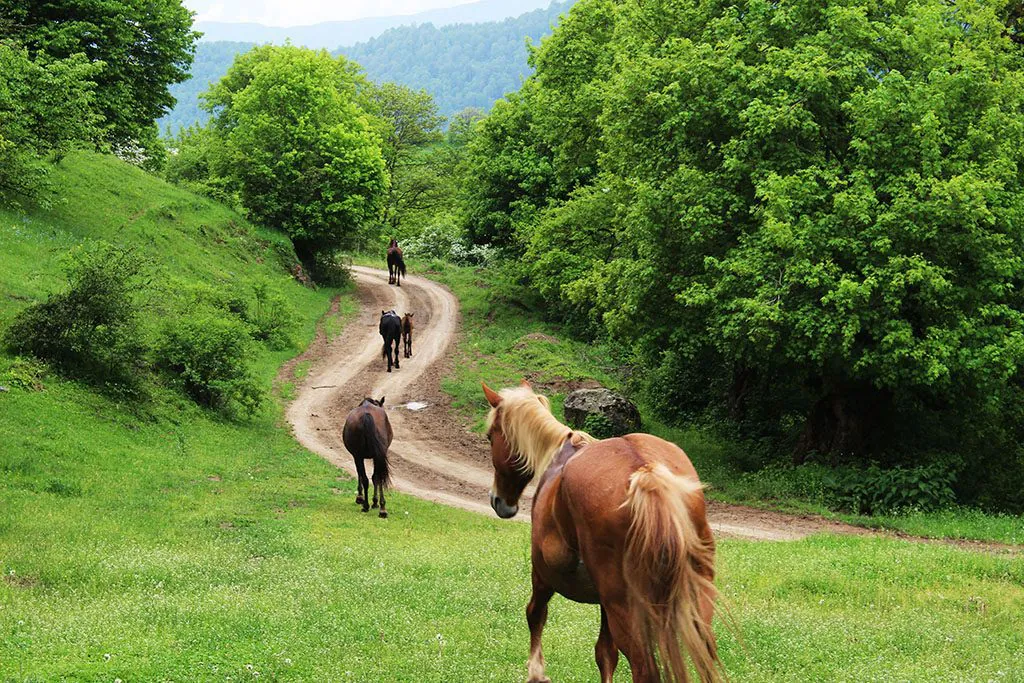 Horse riding in Dilijan was our most memorable experience in Armenia. The scenery is stunning, the hills and mountains are gorgeous, the trails are easy and the horses are beautiful. Dependent on how long your ride is (ours was four hours) you'll visit abandoned monasteries, overgrown and being sucked back into the earth. You'll trot up rolling green hills, through cool streams and along mountain tops. If you're up for it you can gallop on the well-behaved horses or just sit back and relax. You are going to love it.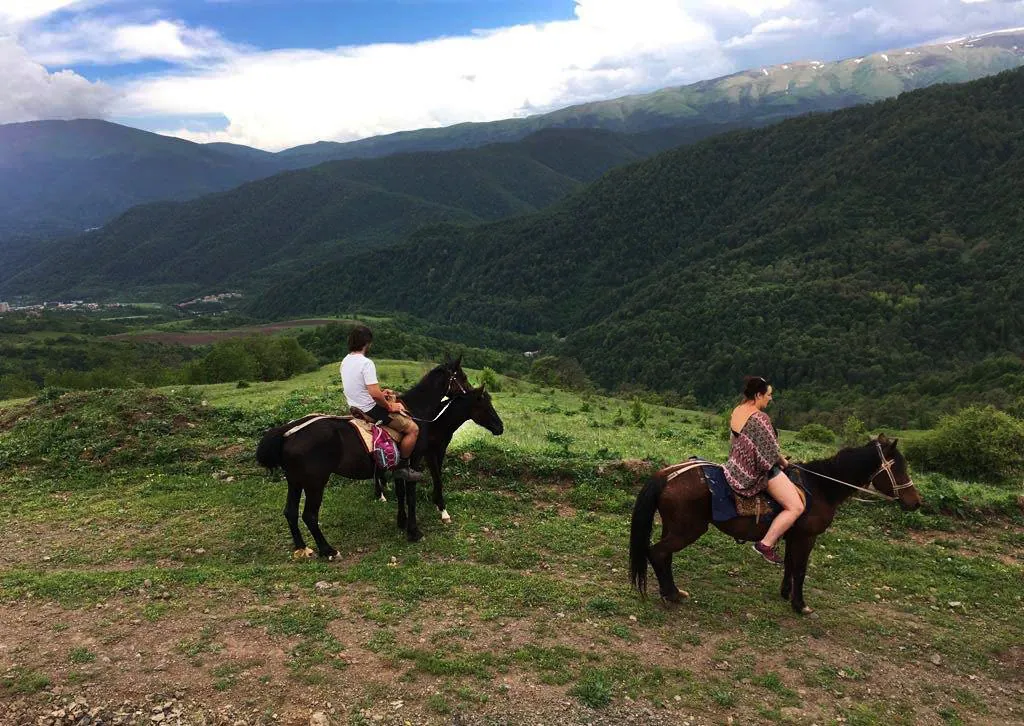 How experienced do I have to be?
Dilijan is an incredible place to experience horse riding whatever your experience level. My brother joined us on our horse trek and it was the first time he touched a horse, let alone sat on one and he loved it. More experienced riders will feel at home on the horses too.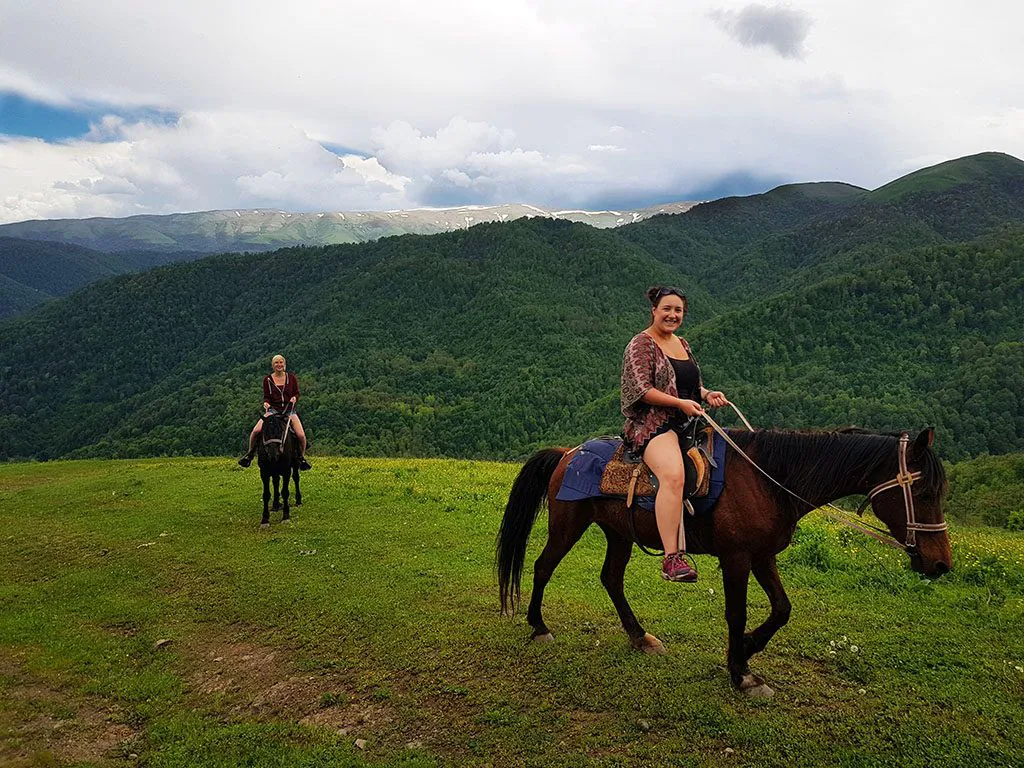 What's the horse riding company like?
It's pretty tricky finding a good and reputable company online, and even harder when you're there. So, let us save you all the hassle of searching and recommend Sam. He's an Armenian, who has lived in America and so speaks excellent English. He's starting up his horse riding business in Dilijan and takes a very relaxed approach to it. We got the impression he does it for fun more than for business, which makes Sam the perfect guy to go with.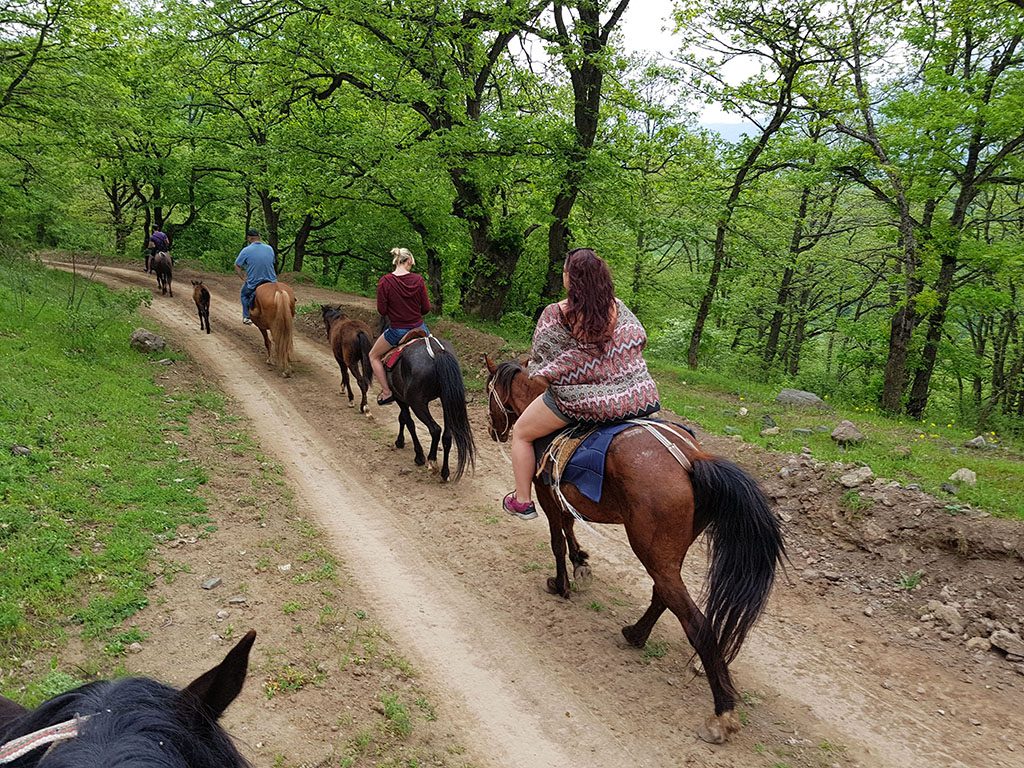 How much does it cost?
The more time you book in for the more of a discount you will get, the same goes for how many are in your group. Expect to pay £10 for one hour per person.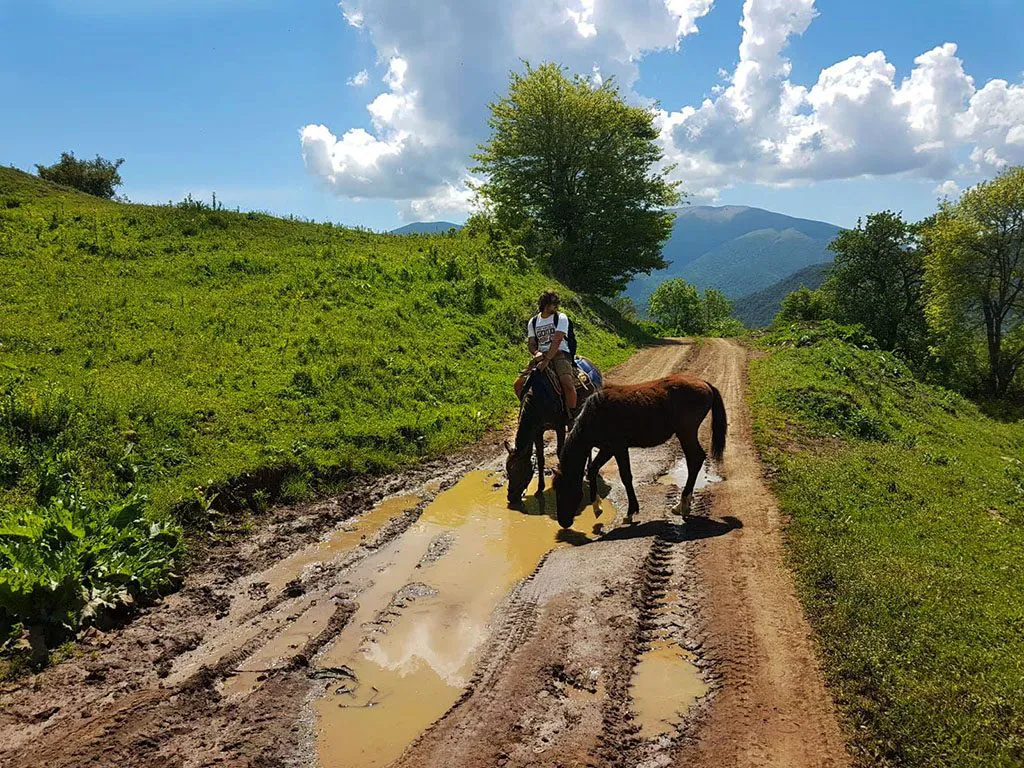 Contact information
You can call Sam on these two numbers: +37494074784 or +37498485944. Sam's brother may answer, who doesn't speak English, if this is the case just get your hotel owner to do the translating.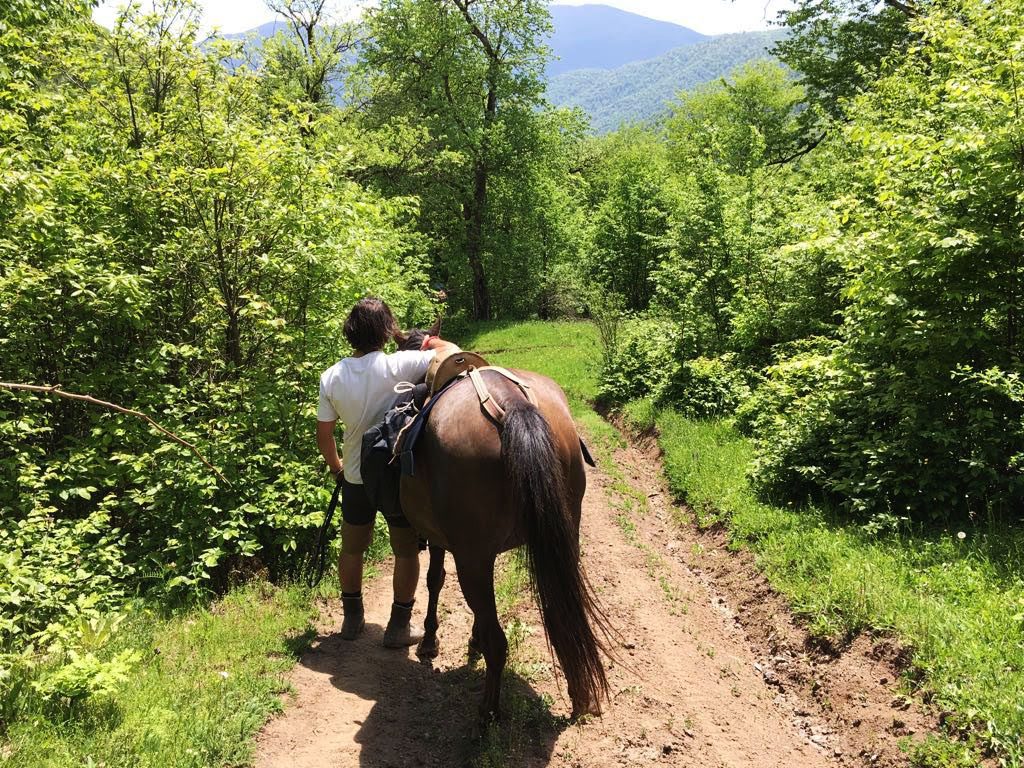 Meet the 'King of the Forest'
Type Dilijan into Google Images and no doubt the King of the Forest will pop up. He's basically an impressively carved tree. Is it worth seeing? If you like trees and carvings then yes! Although, you've really got to like them as the main tourist trail to the King is now closed. However, we were determined to say 'hi'. So, spent about three hours hiking to get around the security staff blocking the entrance. It's a fun walk regardless and you'll see plenty of eerie abandoned buildings on the way.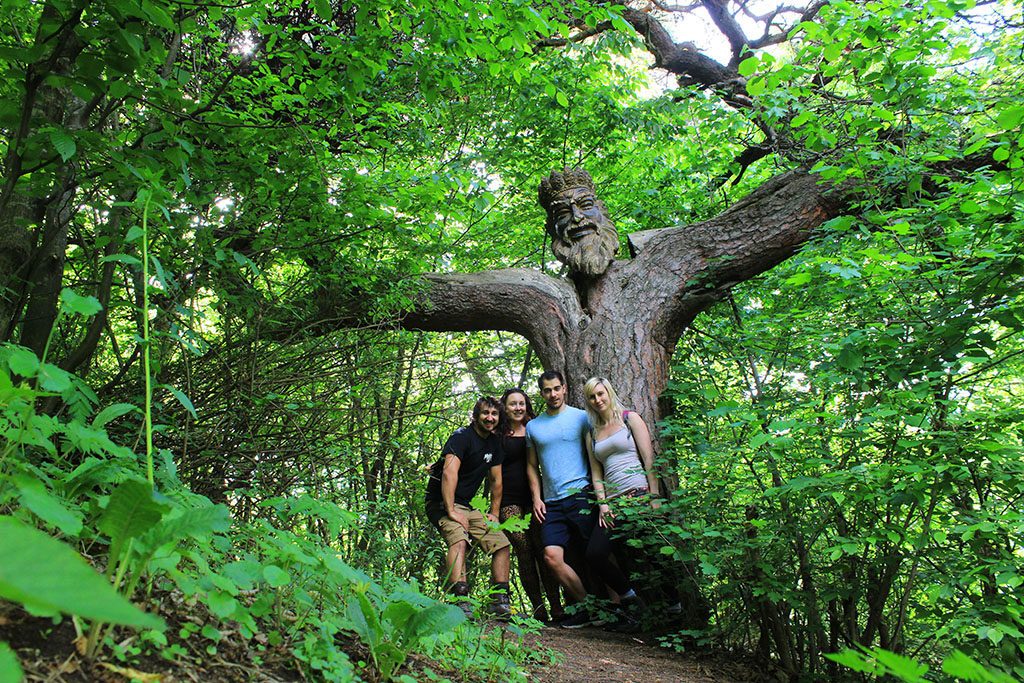 See the next thing on the list! There will be plenty of routes in to the forest. We parked up by the Stadium, which is very close to the 'Armenian' memorial on Tsaturyan Street. We then hiked to the cave (you can find it on Maps.Me along with the trail path) and then followed the trail all the way to the King of the Forest. Beware, there is security by the carving and you're not supposed to be in there. The trail can get a little disorientating at times too, so make sure your phone is fully charged and you have the King pinpointed on Maps.
Explore abandoned buildings
As you head towards the King of the Forest you'll stumble across dozens of derelict and spooky abandoned buildings. Vines tangle their way round crumbling stone staircases in the middle of the forest. Weeds fill old swimming pools. The forgotten buildings are slowly being consumed back into the earth. It makes for an incredible walk.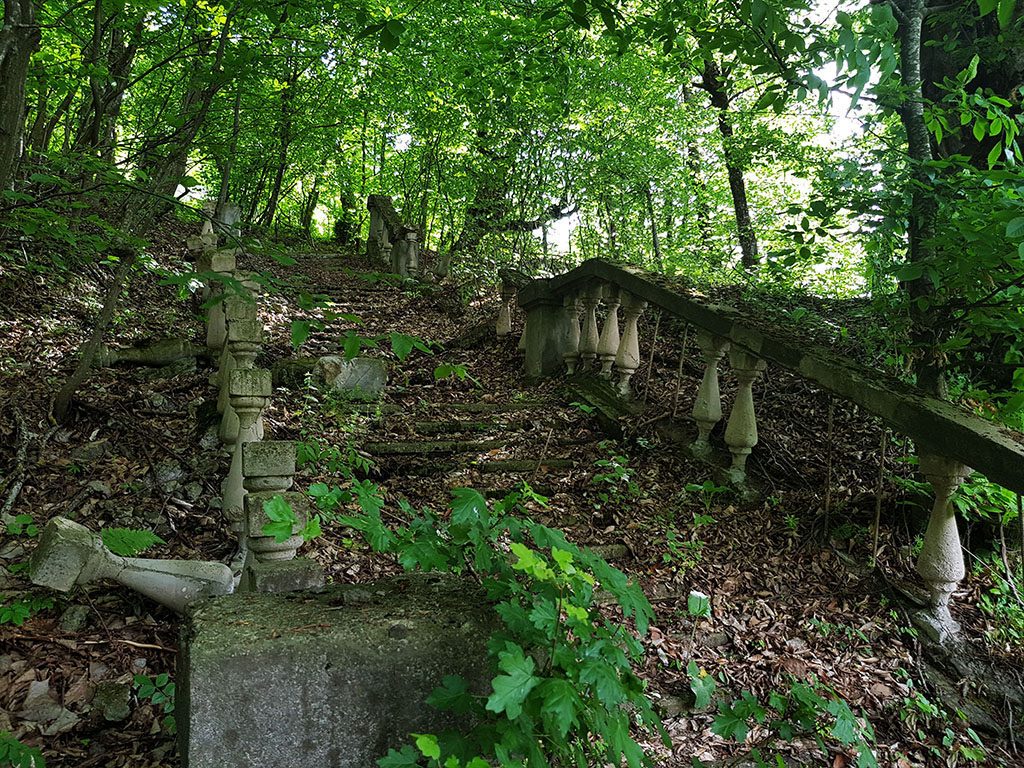 Trekking and waterfalls
Open up Maps. Me and check out the plethora of binocular, mountain, waterfall, national park and trail head icons that pepper the greenery. The only hard thing is choosing which trail to follow. This one's down to you, they're all just so good and you'd need an eternity to explore every one. Pick any one in the National Park, pack a bag with snacks and water and enjoy the hiking! Some of the best trekking and viewpoints can be found at the Haghartsin Monastery Complex.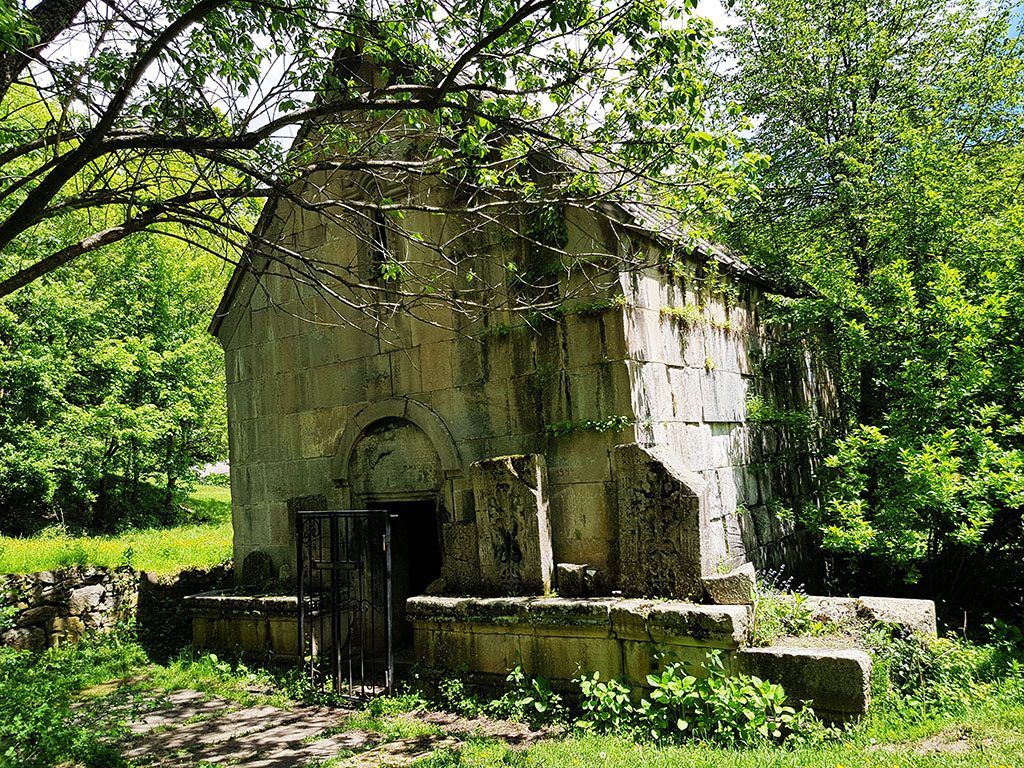 Haghartsin Monastery
It's about a 13km drive from Dilijan centre, but the views and monastery are worth it. It's extra worth it if you park up and head out for a day hike as you're high up in the hills and the area is stunning.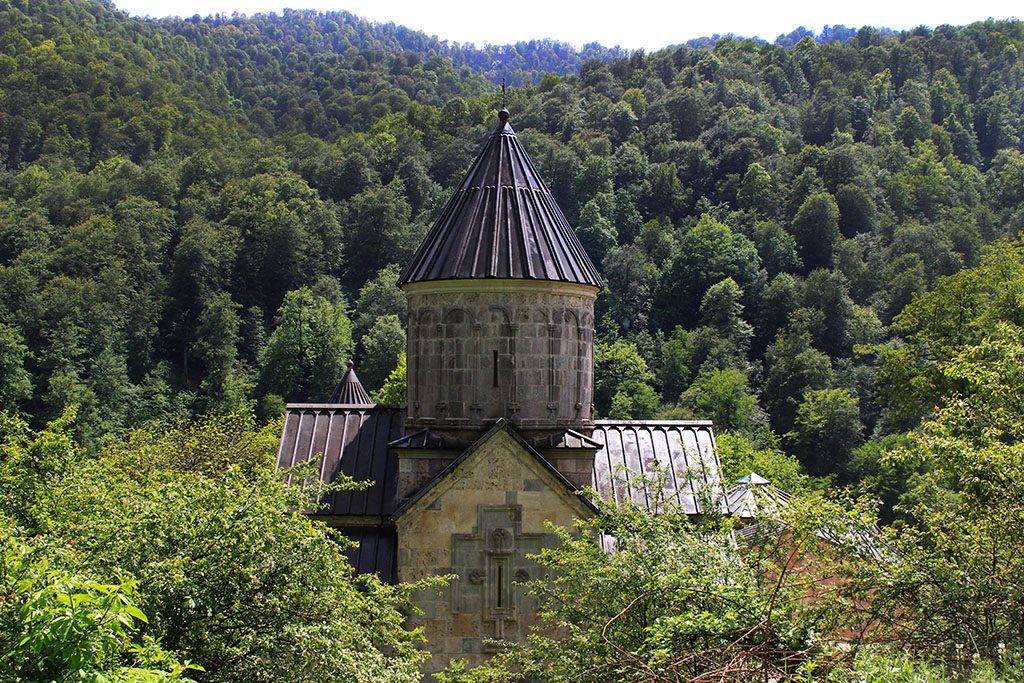 Day trip to Sevanavank
So Sevanavank isn't in Dilijan, but we thought we'd stick it in here as it's only 31km away and definitely worth a visit if you're in Dilijan. The Sevanak Monastery is probably the picture postcard image of Armenia. The monastery sits perched up on a hill overlooking the Sevanak lake and makes more gorgeous photography. Of the month we spent in Armenia, we found the biggest congregation of tourists here, so it's better to arrive at sunrise or sunset for the perfect, people-less shot.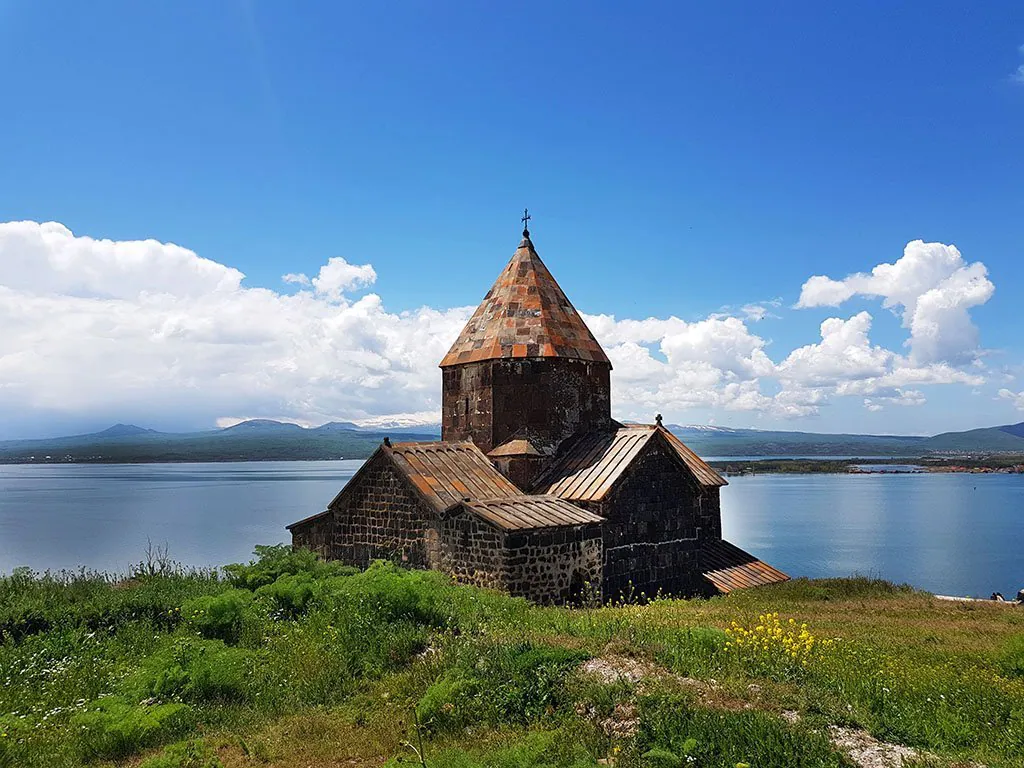 Where to stay
Without a doubt, the best place we found in Dilijan was the Art Guest House. The rooms are big and clean, it's well priced, showers hot and Wi-Fi decent. The only negative is you're up a big hill, if you have your own transport this isn't a problem. The address is Dilijan kalinini street, Dilijan 3903, Armenia and the phone number is +374 93 486882. Also, Maps.Me doesn't have a clue where it is. It will display two Art Guesthouses, it's neither, go to the main street above and you'll see a sign.
Join an organised tour
Alternatively, if you'd like to join an organised tour to visit Dilijan, Armenia we recommend booking on Viator. There's a range of tours to choose from dependent on your budget.  
Liked that? Try these next…
ps. We may receive a small commission, at absolutely no cost to you, if you purchase any products using the links on this page. We're not sponsored by anyone, are completely impartial and don't run ads. So this helps us keep the site running. Thank you for your support.