"The Dainese Air Frame gloves are lightweight, breathable, stretchy, mould to your hand and come with more protection than most summer gloves."
Snapshot
Price: £44.96
Mileage tested: 2,000
Testing conditions: Cambodia, Laos, Thailand 
Durability: 5/5 
Fit and comfort: 4/5
Protection: 3/5
Value for money: 5/5
Where to buy UK: sportsbikeshop.co.uk
Where to buy US: revzilla.com
Update
The Dainese Air Frame gloves have been discontinued. The upgrade to these summer gloves are the Dainese Air Maze gloves. You'll find all the links on this page will direct you to the newer model.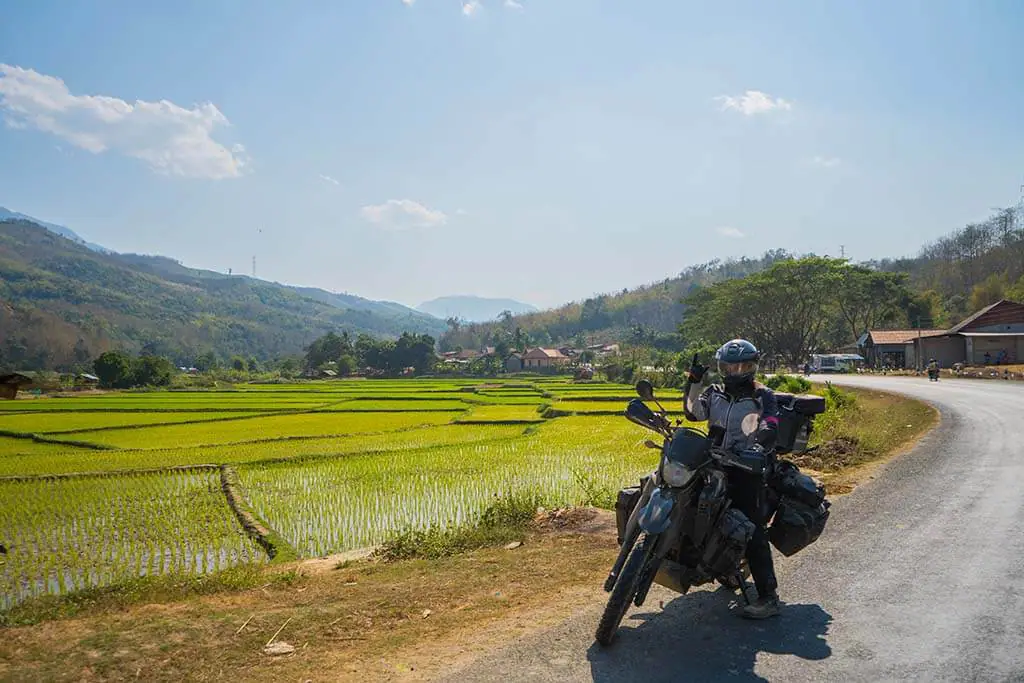 Features
The Dainese Air Frames are a simple, lightweight pair of summer gloves. They're well-made, look awesome and let plenty of air in.
But what's really great about these gloves is the fit. The Air Frames use a stretchy elasticated fabric, which makes them super comfortable. I usually find excess material at the fingertips with most gloves, but these are perfectly shaped for my short fingers. It's as if they mould onto your hand and fingers the second you slip them on.
Great fit aside, these gloves are made for warm weather riding and to improve airflow. Dainese added perforated material between the fingers and on the back of the hand below the knuckle protection and the mesh allows a decent amount of airflow.
What's good?
The Dainese Air Frame gloves have been perfect for riding through Cambodia, Laos and Thailand. They're incredibly light, it's easy to thumb the indicators and switchgears, they let plenty of air flow through for hot weather conditions, the touch sensitive tips make it easy to work the sat-nav without taking the glove off and most importantly they're comfortable thanks to the stretchy material.
Dainese has done a great job of blending ventilation and protection into a lightweight summer glove. Usually, this type of glove has the bare minimum in terms of protection, but Dainese has added soft inserts on the knuckles and on the side of the palm. And the palm has also been beefed up with reinforced synthetic suede material. While that's great, it does make the palm feel a little sweaty and bulky.
What's not?
As mentioned above, the only niggle I have is that the palm can feel a little bulky, but that's because it has the added insert – something most similar styled summer gloves don't have. 
Round-up
The Dainese Air Frame gloves are lightweight, breathable, stretchy and mould to your hand. They come with more protection than most summer gloves and and are very well made. 
Dainese Air Frame Gloves Review: 17/20
ps. We may receive a small commission, at absolutely no cost to you, if you purchase any products using the links on this page. We're not sponsored by anyone, are completely impartial and don't run ads. So this helps us keep the site running. Thank you for your support.
Read more on Adventure Bike Gear
Thanks for checking out our Dainese Air Frame Gloves Review. We hope you enjoyed it! Here's a few more articles on motorcycle clothing that we recommend you read next. 
We'd love to hear from you! Please leave your comments below.