Planning on motorcycling across Turkmenistan with a Transit Visa? Have a read of this first…
UPDATE AUGUST 27 2023: 
We are of the understanding that travellers can not currently get a transit visa to overland through Turkmenistan. The country's borders opened March 2023, but the only way to enter is with a full visa, which means you will need to be on a tour. We do not know if or when this will change. Please post any updates in the comments section at the bottom of this page. Thank you. 
Turkmenistan Transit Visa Guide
Turkmenistan borders Iran to the south, Uzbekistan to the East and Kazakhstan to the North. If you're coming from Iran, want to avoid the Caspian Sea and make your way onto the legendary Silk Road, then Turkmenistan is a must.
But unlike all the other Central Asia 'Stans', getting in isn't easy. You have two options: a Tourist Visa or a Transit Visa. 
Getting a Turkmenistan Tourist Visa means paying a lot of money for a guided tour. That may be needed in special situations, but most overlanders go for the Turkmenistan Transit Visa instead, which means you have to pass through Turkmenistan from one country to another country as quickly as possible.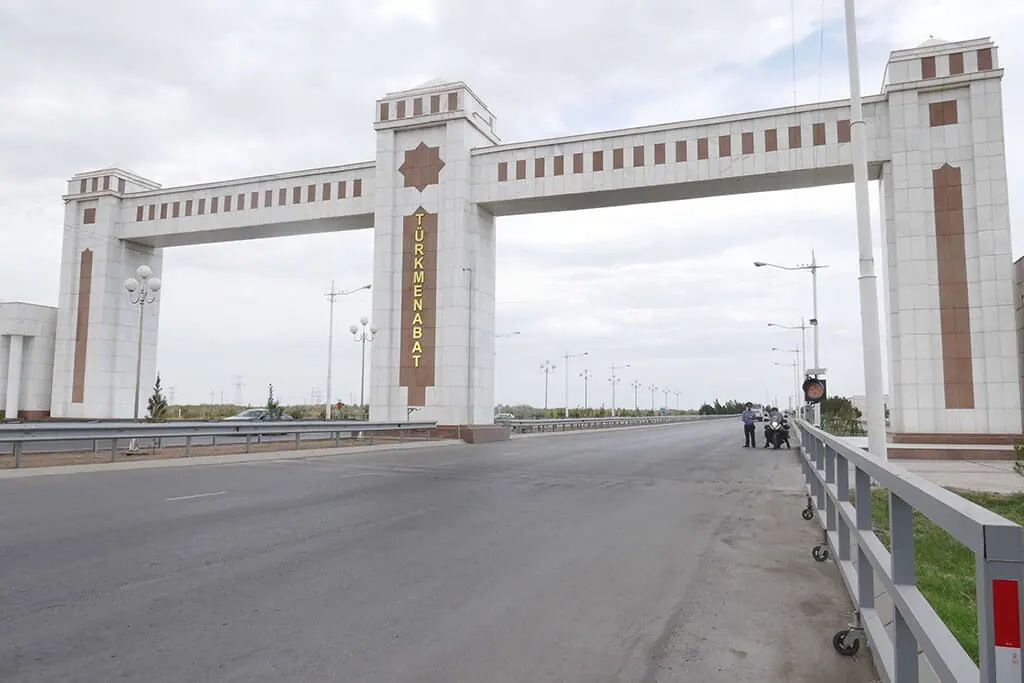 Getting the Turkmenistan Transit Visa
The Transit Visa means you must go from your pre-stated entry point to your exit point without going off-course. The penalty for deviating from your route is unclear and your own risk.
The reasons the Transit Visa is so tricky is because it's often denied for no apparent reason and you only get a short period to cross. You can get between a 3-7 day (7 is rare, 5 is the norm) visa.
When I crossed in the summer of 2018, Turkmenistan was extremely strict about the entry and exit dates. You cannot enter before the start date and you must be out on the exit date on your application. So, if you are coming in via boat and the boat is two days late then that's two days you've lost. However, it looks like as of recently (late 2019), Turkmenistan has done away with this rule and are now supplying transit visas which can be used within a 3-month period whereby your 5-day visa will start on the day you enter.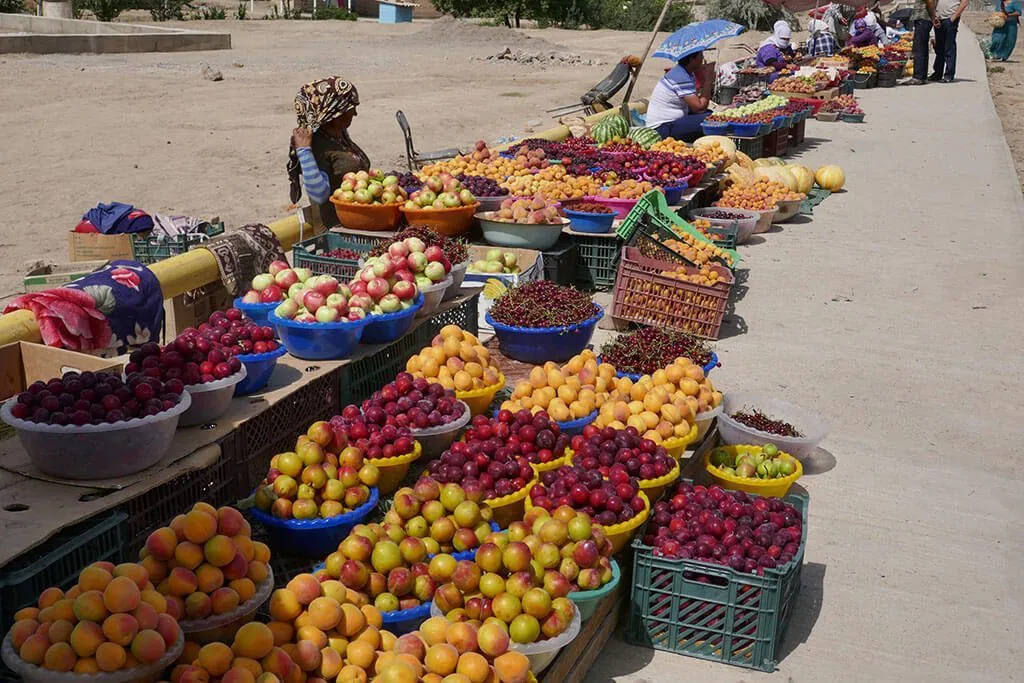 Applying
You can apply by post or email at your local embassy. Some embassies are easier than others and so it's worth checking iOverlander for up-to-date reports. If successful, you will get a code emailed to you, which you can use to get your visa at the border. You will need to visit some embassies in person, but some you can email your application to.
First you will need to fill in the application form, which you can get here migration.gov.tm
The most common route is between Iran and Uzbekistan, which is only 200 miles and a 5-day visa is enough. The cost is around 55 Euros
Getting in
We exited Iran at the Sarakh/ Mary border after Mashad City. Leaving Iran took about one-hour of paperwork.  At the Turkmenistan Customs Offices, we were stopped by the military and one person was assigned to us to help with paperwork. We had to write down all hotel addresses and bookings for our route.
They looked inside our panniers and checked through our medications. We were then ferried between offices for questions on our travels. Everyone spoke good English and once through we were given a kind of 'Black Box GPS' without a screen to record our movements in the country.   
It took around three hours (because of a lunch break) and cost around $130 for different taxes.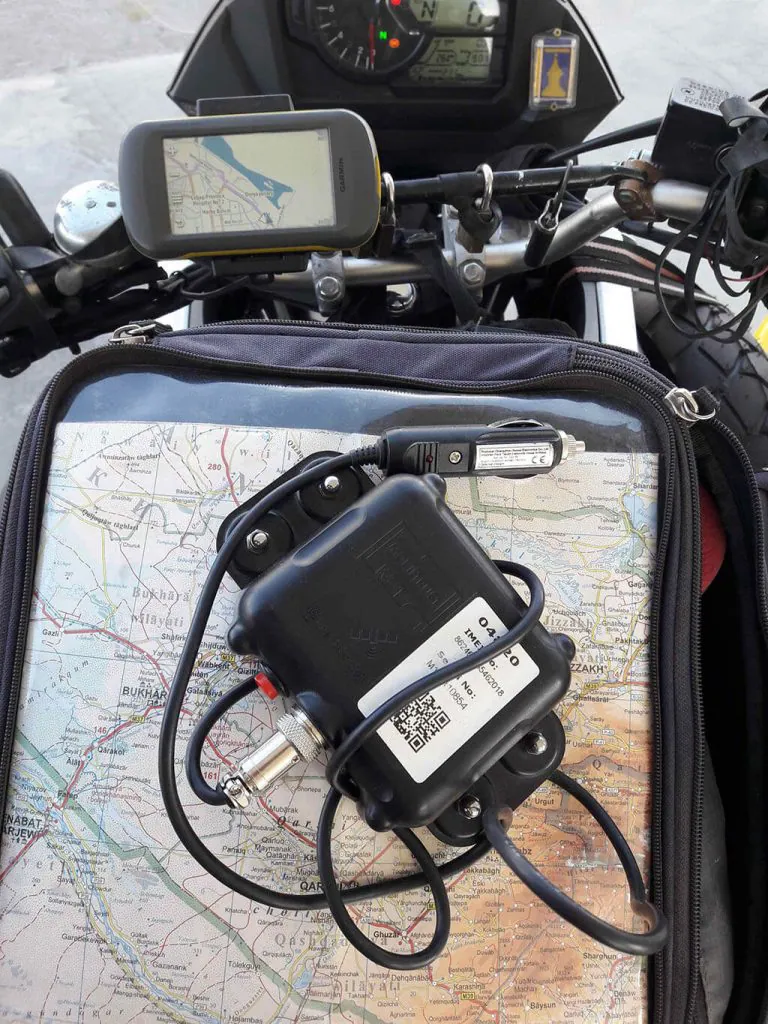 Getting out
All the main roads were tarmacked, but still found plenty of bumpy sections. The people were very friendly towards us. The temperatures were very hot in summer, passing 40C and the city resembles Soviet Period architecture with modern concrete monuments.
Leaving Turkmenistan at the Turkmenabat border was easier than when we exited. Firstly, we gave them back the 'Black Box GPS' and our route was immediately shown on their screen wirelessly. Once they were happy we followed the route we said we would, we moved on to an hour of obligatory paperwork before being allowed to exit to the Uzbekistan border. It took us three days to cross and about 520kms.
Quick Tip: Fill your tank in Turkmenistan because fuel is very cheap and the quality is better than in Uzbekistan.
Read more on Motorcycle Travel in Central Asia
Thanks for checking out our Turkmenistan Motorcycle Travel Guide. We hope you enjoyed it! Here's a few more articles on motorcycling in Central Asia that we recommend you read next.