Mad or Nomad Contributors
Welcome to the Mad or Nomad Contributors page. These guys know their stuff, have written detailed guides for the website and are awesome people! Check them out below for more of their work. 
Ian Speight
Ian has been riding motorcycles for 40 years with extensive touring experience in the UK and Europe. As an ex-police motorcyclist, Ian now works as a motorcycle tour guide and also runs Ian Speight Advanced Rider Training.
Paul Yarrow
Paul Yarrow has over 40 years of touring experience in the UK & Europe. He started filming his trips two years ago and has built a growing YouTube channel to share his journeys, photos and routes with other motorcyclists.
You can follow Paul's travels here:
James Higgs 
James is a Trail Riders Fellowship volunteer, Trans Euro Trail Linesman and incredibly knowledgeable on all things trail riding. So if you fancy getting into trail riding, have a read of his expert UK green laning articles.
James is a member of the TRF. For more info visit:
Heather Sinclair
Heather is an avid motorcycle traveller with impressive trips under her belt including riding from Indonesia to the UK, overland trips through Africa to Cape Town and she is now currently overlanding somewhere in the Americas! 
Rob Burden
Rob Burden is a hugely experienced motorcycle traveller and tourer. He's 61 years old and knows the two-wheeled world well after working in the motorcycle trade for 30 years. He's travelled most of Europe, some of Africa and Turkey. 
You can get in touch with Rob by posting a comment on one of his articles on Mad or Nomad or by finding him on Facebook.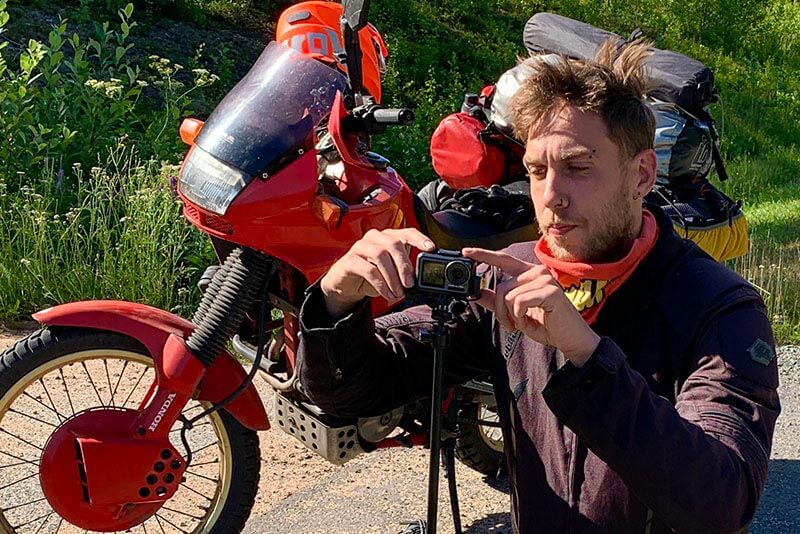 Marc Travels
Marc creates brilliant YouTube videos on his awesome motorcycle adventures. He's recently changed bikes from a Honda Dominator to an electric Zero SR/F, which he's now riding round the world! Check out his videos, you'll love them.
Follow Marc's adventures here: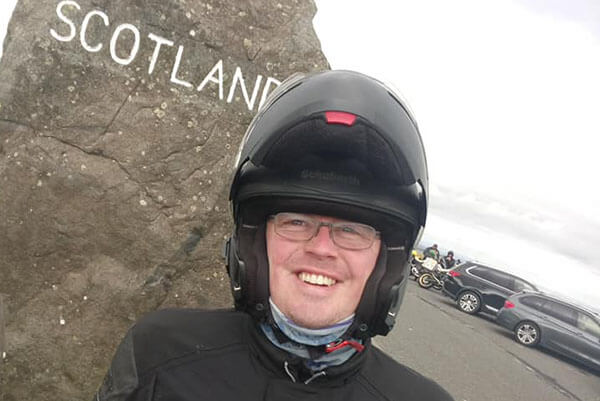 Mike Taylor
Mike's seriously knowledgeable on Scotland and has been running tours there for the last 15 years. He also knows his way round Europe, goes on holiday too much, is a beer enthusiast and hordes motorcycles.
Julie Price
Julie was a test rider and motorcycle instructor in a past life and is an avid biker with 40 years in the saddle. Julie now runs tours in Cyprus and is our Cyprus riding expert. Check out her comprehensive guides.
Simon Weir
Author of the best-selling Bikers' Britain series. Simon quit his job as editor of RiDE in 2018 to ride to Australia. He now runs a touring website with downloadable routes in the UK and Europe, as well as planning bespoke tours for people.
Anurag Kakkar 
Anurag is a passionate wildlife photographer, birder and biker. He has been riding motorcycles for 30 years through Europe, Asia and Southeast Asia. He's one of the nicest guys you could meet and is famous in motorcycle travel circles. 
You can get in touch with Anurag here: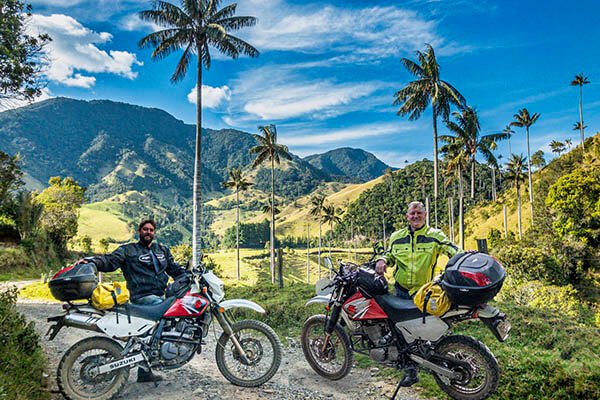 Jeff Cremer & Alan Churchill
Jeff and Alan run Colombia Moto Adventures and are also the authors of a  detailed and comprehensive Colombia motorcycle travel guide book. Who better to write our Colombia articles than these two experts!
Kathy Wood
Kathy is an international motorcycle shipping expert and co-founder of the UK based shipping firm Moto Freight. There's nothing Kathy doesn't know about shipping a motorcycle and her company is famous for sorting logistical problems.
You can get in touch with Kathy and her team at MotoFreight here:
If you're interested in writing a guide for Mad or Nomad and have great knowledge on a certain route or destination, please get in touch by sending an email to contributor@madornomad.com
Thank you