Learning the lingo while travelling through multiple countries can be tricky and daunting. Here's 5 essential tips to help you communicate with the locals while motorcycle travelling and 3 things you should never do…
How to Communicate When You Don't Speak the Language 
It may sound obvious, but we get asked this question a lot: "How do you communicate when you don't speak the language?" Here's what we do on our travels…
Communicating when you don't speak the local lingo can be daunting at first. But after a little practice it'll be some of the most fun you'll have on your trip. Seriously. You'll be surprised how easy it is to get things across with hand signals, a few words and a big smile. You will be more resourceful, confident, patient, a better communicator and most importantly … will impress your friends and family with a new-found mastery of charades once you get home.
So, read on for our five essentials and top tips to prepare yourself for communicating with minimal language skills while adventure bike travelling.
WHAT TO DO
1. Learn the basics
You must have heard this one a million times, but learning hello, yes, no, please and thank you does make a huge difference. It shows you've taken a little time to learn a couple of words and people will appreciate it. And it doesn't matter if you mispronounce, in fact it's often a good thing. A little mispronunciation is often funny, they'll laugh with you, help you to say it correctly and subconsciously bond!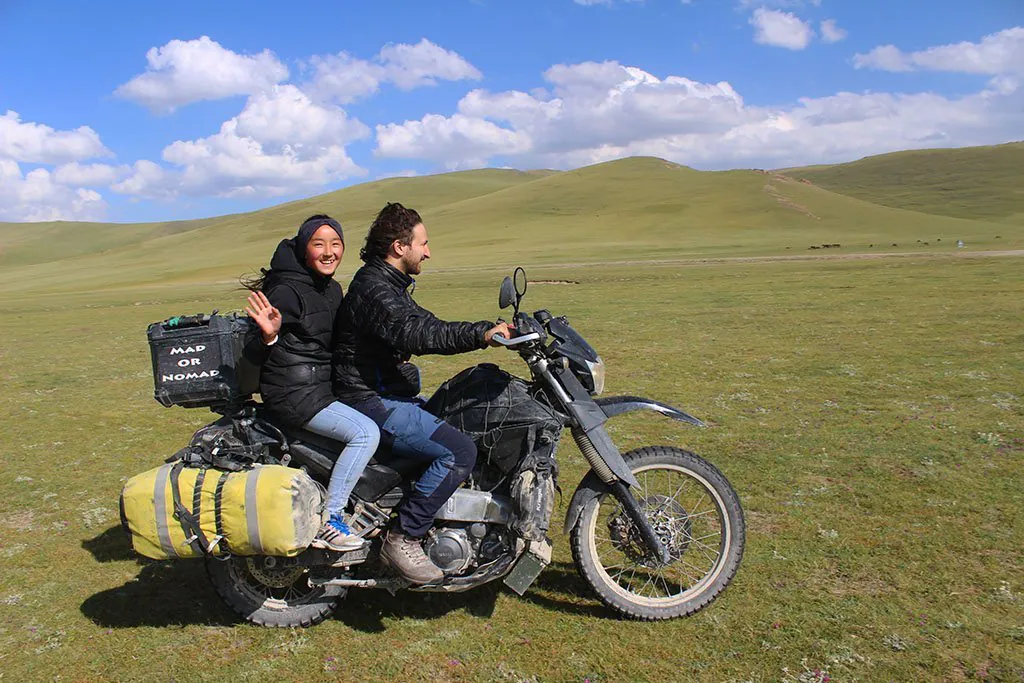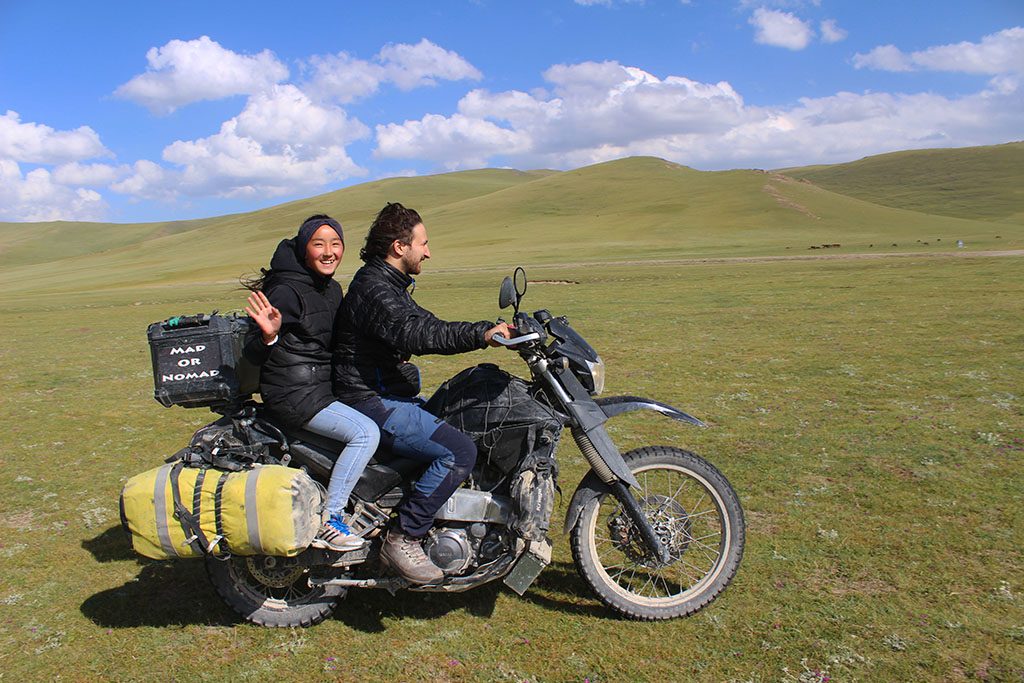 Top tip: If someone tries to speak a little English back to you, be sure to congratulate them on it with a big thumbs up. Learning a foreign language in far flung lands can be hard and people often feel embarrassed to try it out. It's good to boost their confidence and they'll be more likely to try it out on the next foreigner to cross their path.
2. Smile and wave
Smiling is the golden rule. When trying to communicate with someone in a foreign language, go in with a big smile. It naturally lightens the mood, makes the other person feel more at ease and immediately shows your intention is friendly. Use your hands, feet and even elbows to help get your point across. Make up sign language for tent, rain, petrol, onions, decaffeinated coffee and I need toilet roll, and by the time you get home you'll be a master of charades.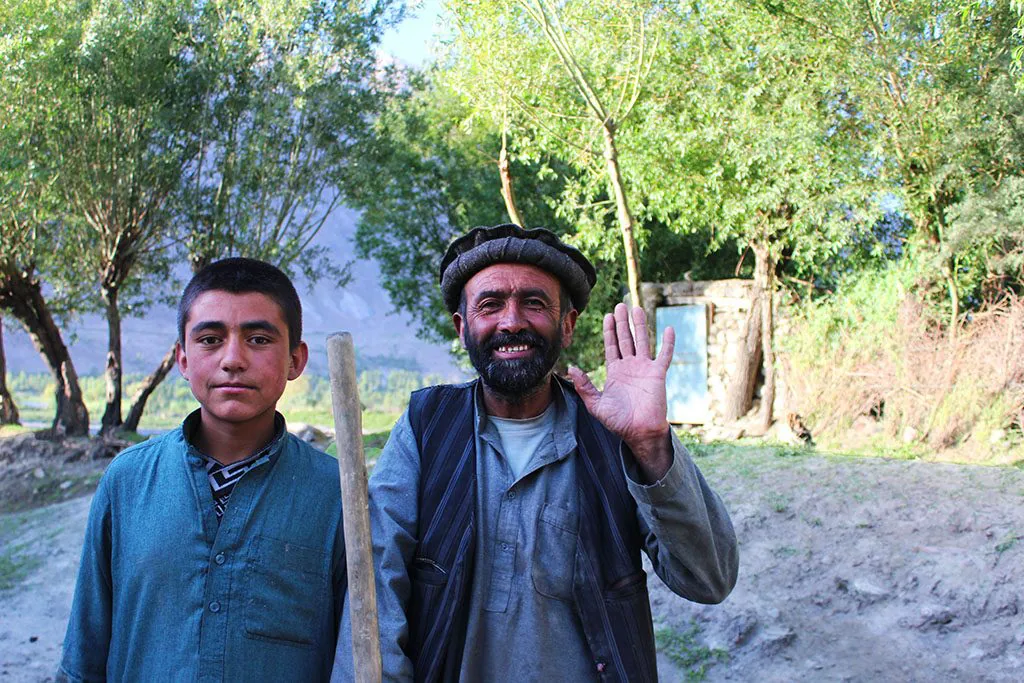 Top tip: Even if the going gets tough, and you really can't get what you want to say across, keep that smile until the helmet's on – don't forget, it's not their fault you don't speak their language.
3. Pen and paper
It's always handy having a little notebook and a pencil in your jacket pocket to draw things out. Most of the time it's pretty fun too as the more remote you go, the more likely the person you're communicating with will be itching for their turn to draw something in reply. You can always use a stick in the sand too. Don't stress if you're no motorcycling Picasso, the high-tech section is coming up…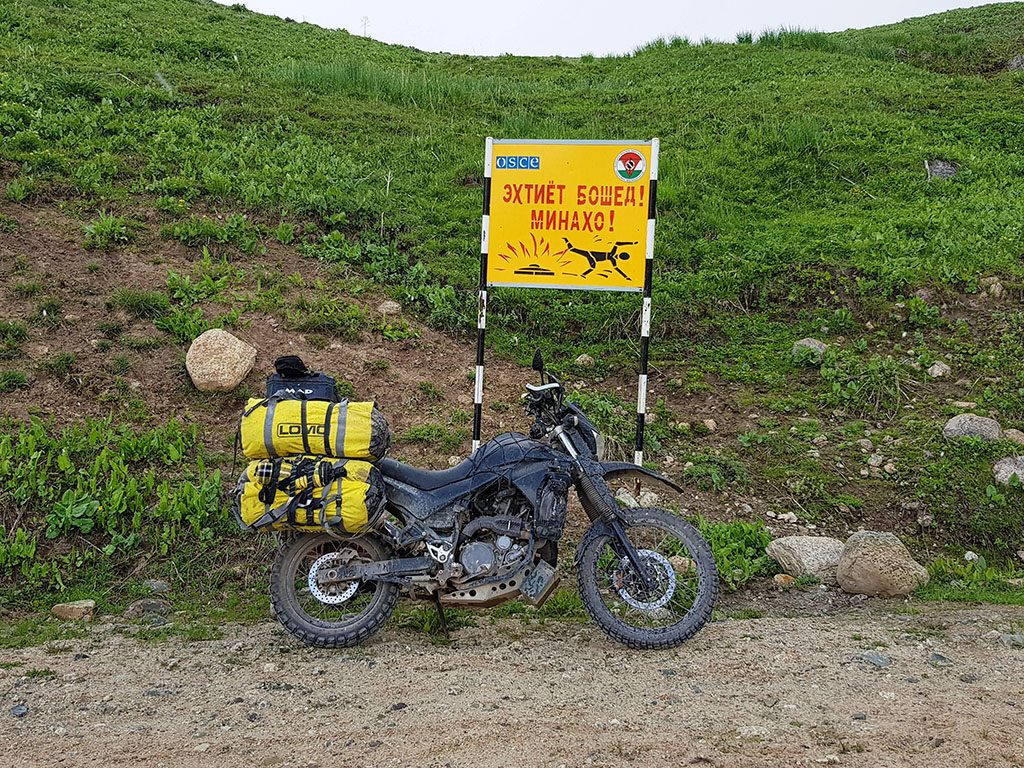 Top tip: Don't stress on the details, it's just a little fun. Only use this one with adults though, give the pen and paper to kids and you'll (maybe) get it back – twenty minutes later with every page filled in with pictures of dogs, cats, footballs and probably a rude caricature of yourself.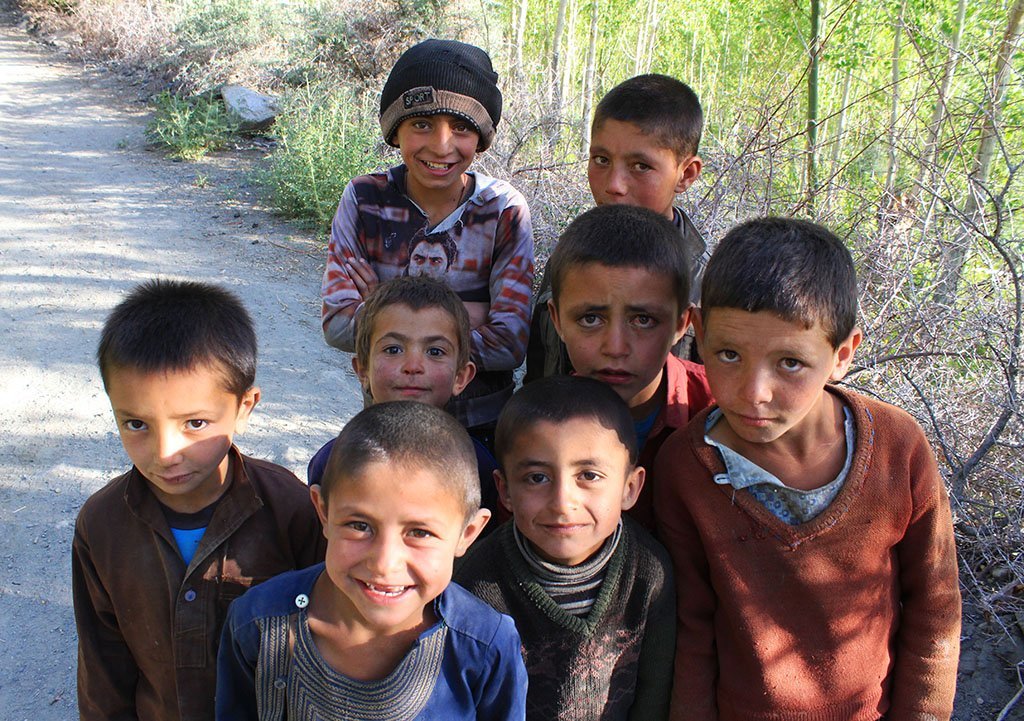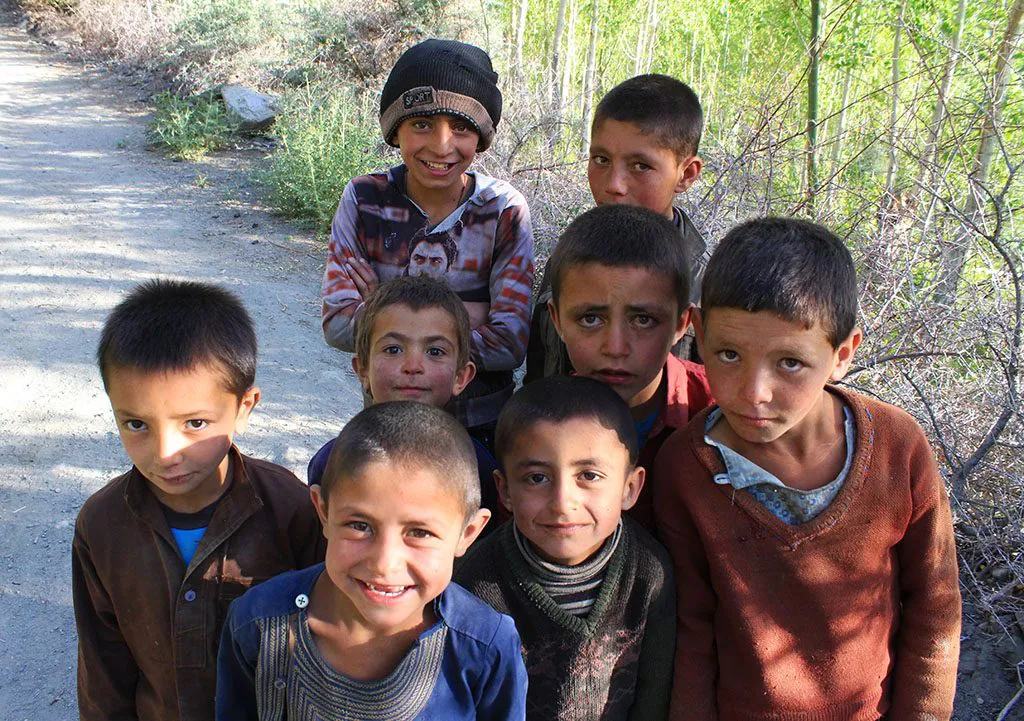 4. Photographs
This is a little gem. Take photographs on your phone of all the little things you might need to communicate and just show them if you get stuck. For example; food you like, a picture of a (clean) toilet, a hotel room, campsite, mechanic, water, petrol, whatever you think you might need. Easy!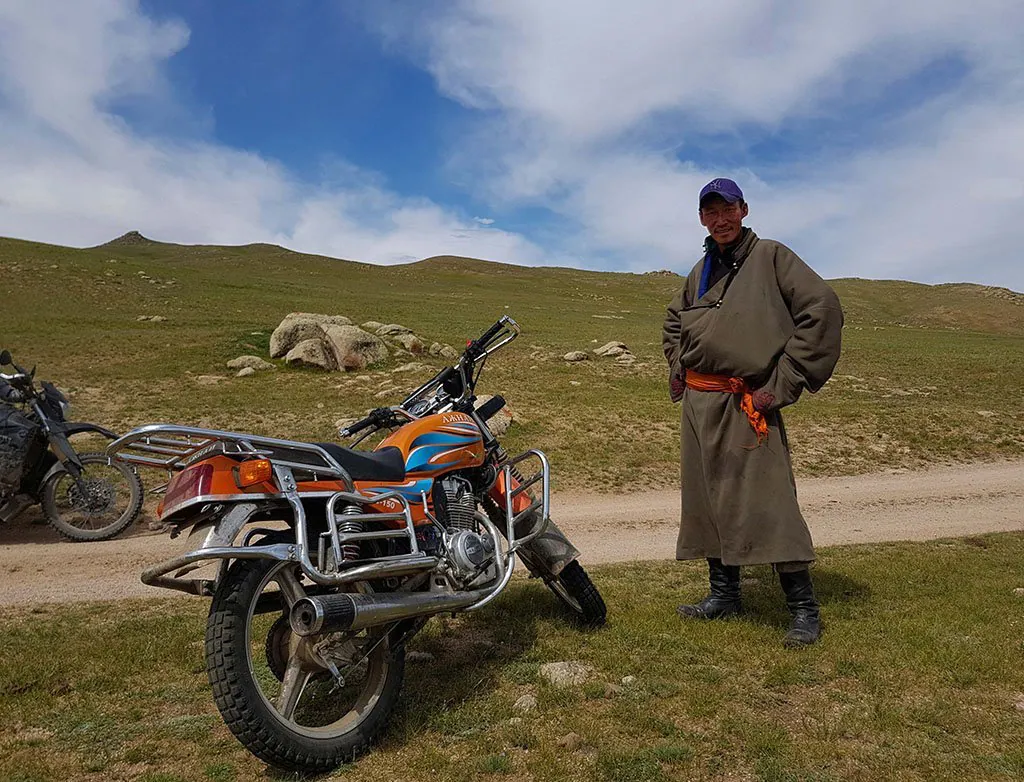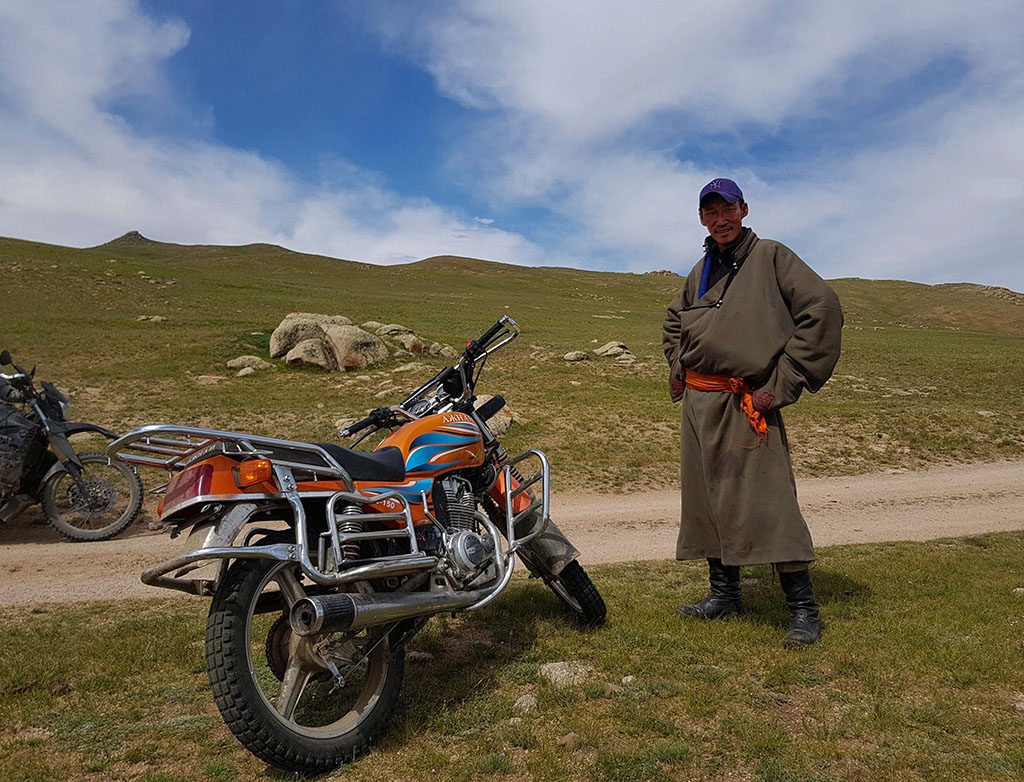 Top tip: Make sure when scrolling through your phone's picture library you don't accidently scroll past anything you don't want them to see… can be awkward. Ahem.
5. Google Translate
The Google Translate app is now popular the world over. Download the free app, then download the specific country language you need and use it offline. It'll even allow you to hover your phone's camera over a foreign language and will translate the text while offline.
You can speak into it in English and it will play in whatever language you need. Then the person you're communicating with can reciprocate and speak back, translating it to English. Lovely. You'll be surprised how far spread this app is, we've even met old ladies in Tajikistan's mountains using this.
Top tip: Remember not to lead with tech based point 4 and 5. Communicating verbally and with hand signals is fun, will increase your communication skills and confidence.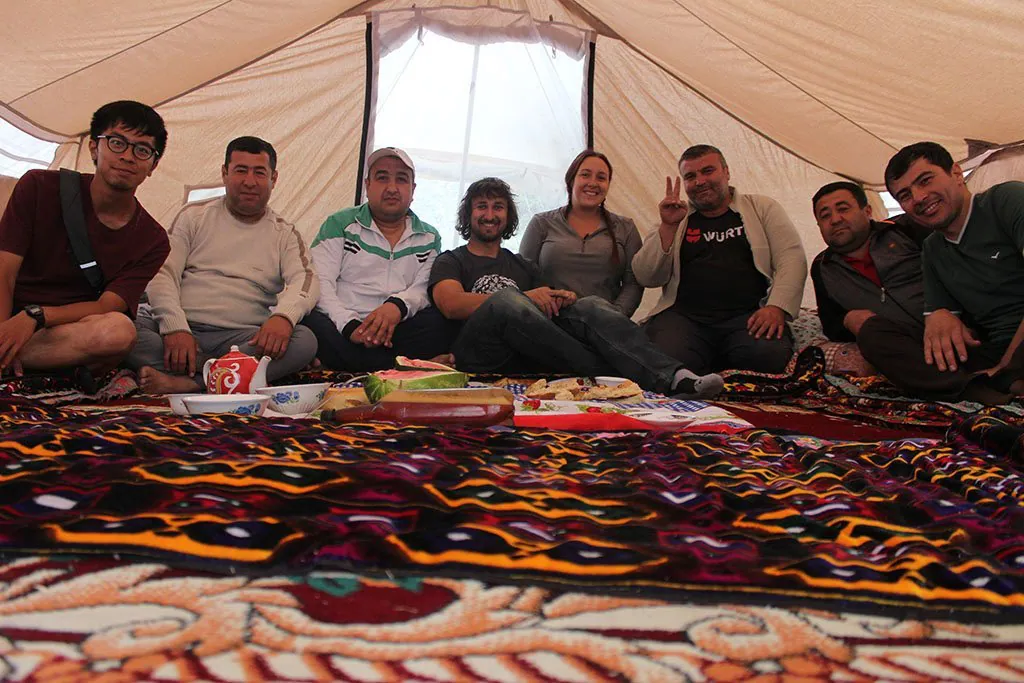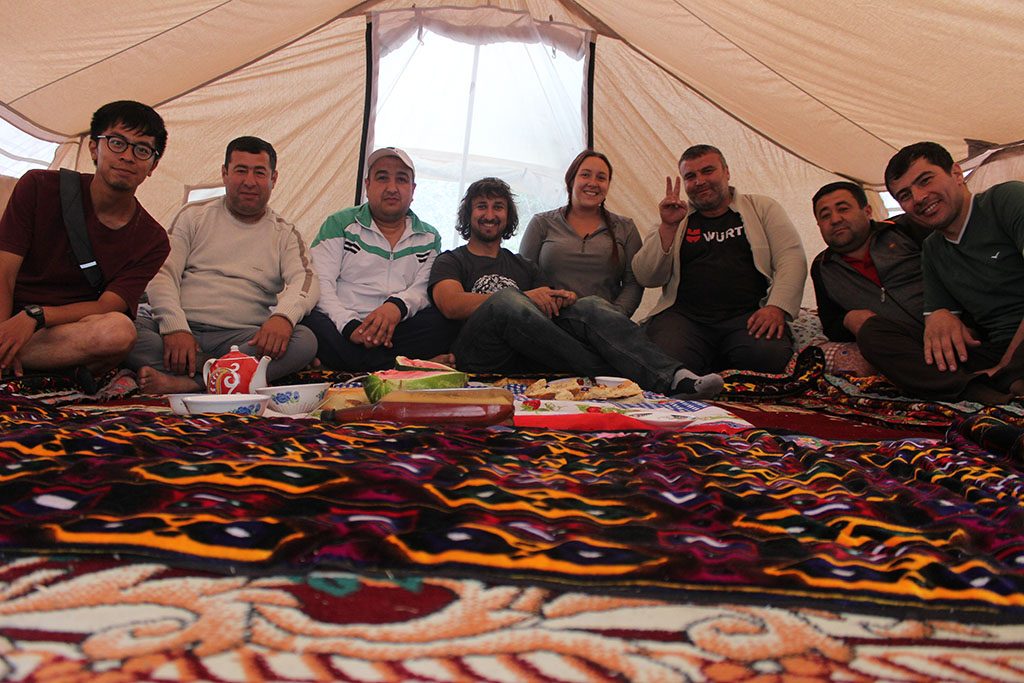 WHAT NOT TO DO
1. Don't get annoyed
If we're in their country and haven't taken the time to learn their language we can't expect them to know ours. We've seen plenty of travellers lose their cool when they can't convey a food order. It's so unnecessary … and not cool.
2. No baby talk
Seriously, we've actually watched people just talk slower when someone doesn't speak English. "Dooo youuu knowww wheeerre …". Saying words slowly doesn't automatically mean the person you're speaking to will just somehow suddenly understand English.
3. Say it again
For some reason, some people believe repeating a sentence eight times will make someone who doesn't speak English automatically fluent. Surely if you say it nine times they'll understand what you mean!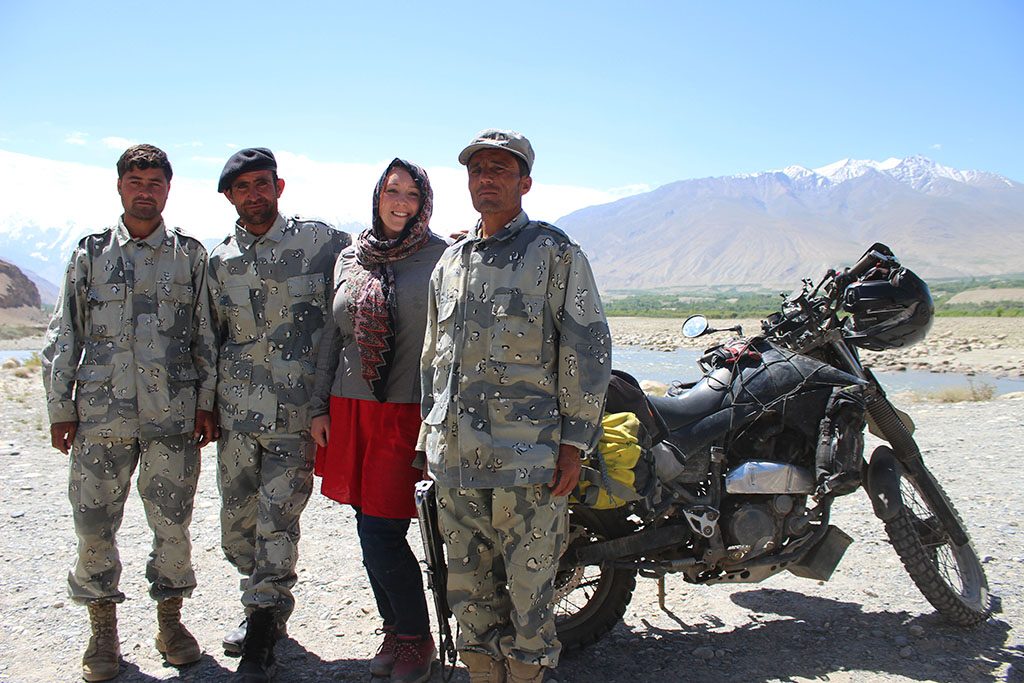 Trying to converse with people who don't speak the same lingo will become fun the more you do it for both parties. And you'll be surprised at how good you get after a little practice. Keep going with it, don't be shy, learn the basics, keep adding to them and you'll be a motorcycling polyglot in no time.
Read more on Adventure Motorcycle Travel
Thanks for checking out this How to Communicate While Travelling Guide. We hope you enjoyed it! Here's a few more articles on adventure motorcycle travel that we recommend you read next.