China and Tibet Motorcycle Rentals and Tours
China isn't at the top of most motorcycle travellers' to do lists because you can't take your own bike into the country without an expensive compulsory guide. But if you're joining a tour there you don't have that problem. Here's a selection of great companies offering rides there.  
Motorcycle Rental and Tour Companies in China and Tibet.
Please contact the companies listed on this page directly for more information.
Ride China Motorcycle Tours
"Ride China has served over one thousand happy motorcyclists since 2012. Our incredible tours are unique, well paced, safe and affordable. We're also a one-stop agent helping overlanders transit China as well as running tours for adventure travellers who want to cross China on their own motorcycles."
Services:
Motorcycle tours in China including Yunnan tours.
Motorcycle tours in Tibet including Mount Everest Tour.
Motorcycle tours crossing China including Mongolia to Thailand a huge range more.
Transit through China for overlanders. For this service, Ride China provide all paperwork, customs broker services, guides and support for overlanders who want to ride or transit through China with their own motorcycles.
Rental and Tour bikes: Ride China use a selection of motorcycles for their tours including the KOVE 500X, KOVE 800X and Triumph Tigers.
Rental prices: Starts from 80USD per day with top and side boxes.
Tours prices: 200-300USD per day.
Insurance: Basic insurance is included.
Kit availability: Kit rental is not offered, but they do have used gear you can use for free.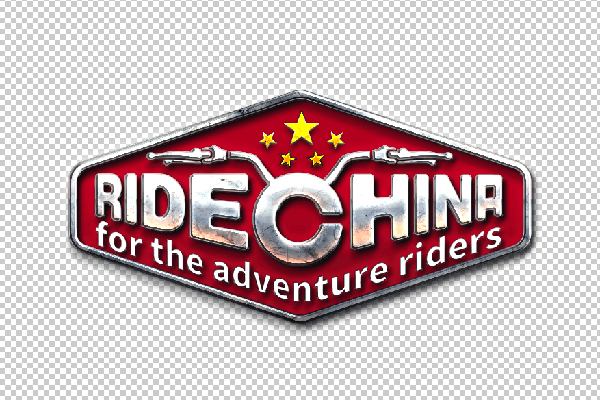 China
ridechina.com
Jah
+86 1318 7837 899
info@ridechina.com
Ride China is listed in the China Shipping Companies page. 
Check out Jah's guide to transiting China with a motorcycle. 
"Tibet Easy Rider is the only official BMW motorcycle rental and tour company in Tibet. We have our own travel company and are dedicated to offering you an incredible experience of riding to Everest."
Services: Tibet Easy Rider offer BMW motorcycle rentals, tours, airport pick-up and drop-off, accommodation, support van for luggage and pillion passengers, local guides, a lead rider, mechanic, all permit applications, all attraction entrance tickets, oxygen and other basic medicine, drinking water and snacks and insurance for both motorcycles and riders. Tibet Easy Rider take care of all these services so you can focus on riding, while they take care of everything else. 
Rental and Tour bikes: They currently have a fleet of six BMW F800 GS, six BMW R1200 GS, one F750 GS and one R1200 GS ADV. Altogether 14 motorcycles, so the maximum size of a customers in a group is 12 riders.
Rentals only: You can rent motorcycles from Tibet Easy Riders without going on a tour, but will need will need to find another tour agent in Tibet. The law in Tibet doesn't allow foreigners to travel by themselves. You must always be with a local travel agent. 
Tours and prices: The most popular tour is the 10-day ride to Mount Everest on BMWs. The price is around 2,500 USD for a group of eight riders. For an accurate costing, get in touch with Tibet Easy Rider and quote Mad or Nomad for a discount. 
Travel arrangements: Tibet Easy Rider is based in Tibet, China. You will need to fly to Lhasa airport and a van will be waiting to pick you up and will drop you back once your tour is over. 
Insurance: Full motorcycle insurance is included in the price.
Kit availability: A range of helmets and clothes are stocked in their office, but it's in Asian sizing so is less likely to fit European and American riders. It's best to take your own gear.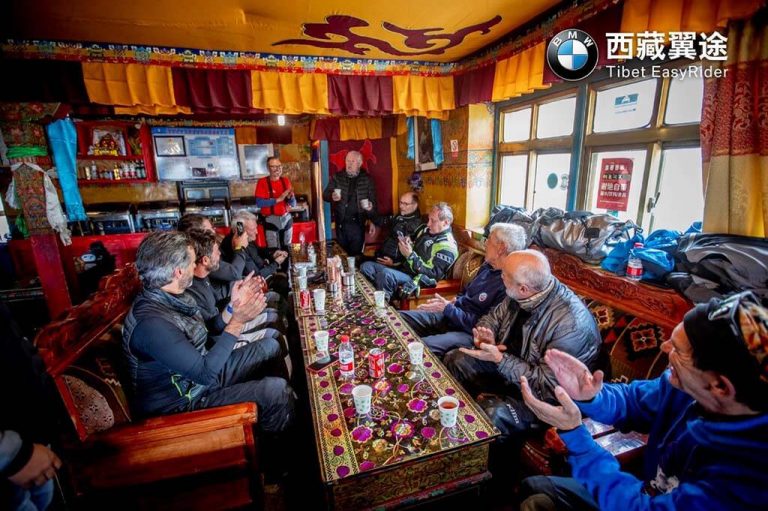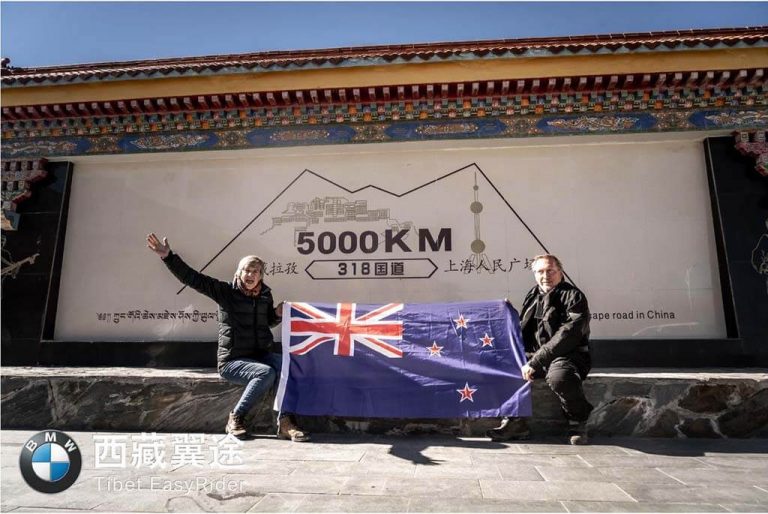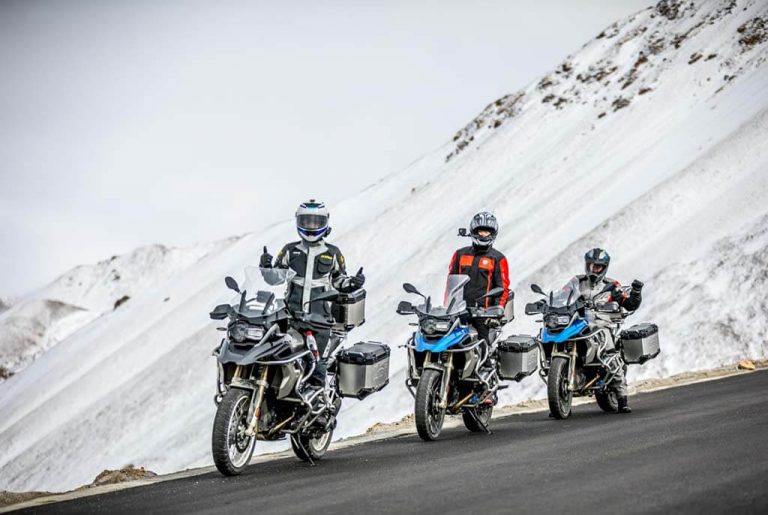 Tibet, China
www.tibeteasyrider.com
   Justin Zhao
+86 18874102826
  justin@tibeteasyrider.com
Hearts & Tears Motorcycle Club
"Hearts & Tears is a Nepal based motorcycle touring company who live and breathe the Himalayas. From years of experience we know how to strike that fine balance of adventure, personalised experiences, culture/tradition, epic riding, fun nights, and 'oh my god this is freaking awesome' vibes, all whilst ensuring a professional, genuine, and honest approach to everything we do."
Services: Guided motorcycle tours. Hearts & Tears offer fixed departure packaged tours and also custom packaged tours.
Touring bikes: The Royal Enfield Himalayan is their main touring bike. They also have the Royal Enfield Classic and 250cc enduro bikes in their fleet. 
Tour prices: Prices are from US$1,720 (£1,245) /rider for an all inclusive 7-day tour. Please see the website for full details.
Insurance: Yes.
Kit availability: Yes. Included free of charge.
Pokhara, Nepal
www.heartsandtears.com
Matt Gardner
+977 9805 870 644
  ride@heartsandtears.com
More tours: This company also provides tours in  Tibet, India, Georgia and Spain.
"We offer the most unique and authentic motorcycle adventures across India, Nepal and Tibet. We live the culture full time and provide the best fleet of motorcycles, mechanics and support team."
Services: Full motorcycle tour package including the bike, fuel, support team and vehicles, medical back up, hotels and meals.
Tour bikes: Royal Enfield Himalayan and Royal Enfield 500cc Bullet.
Tour prices: Vary in price starting from £3,820.
Insurance: Yes, motorcycle insurance is included. 
Kit availability:  No.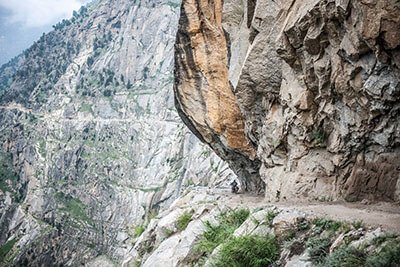 Bengaluru, India
  Alex Pirie
WhatsApp 0091 9623 048879
 alex@nomadicknights.com
Tours are also provided in: India, Nepal and Tibet.
Quick Facts on China Motorcycle Rentals and Tours
Money: ATMs can be found throughout China. 
Currency: Yen.
Food: £15 per day on average.
Accommodation: £20 per day on average. 
Visa: Visa requirements are dependent on your nationality. Please visit the country's government website for visa information. 
Driver's licence: You need a valid motorcycle licence to legally rent a motorcycle or join a tour. If you risk riding without the correct licence, then not only will you be breaking the law, but your insurance will be invalid too. 
International Driver's Permit: An IDP is a requirement for many countries. The UK Gov website lists every country that requires one and which IDP is required. 
Insurance: Motorcycle insurance needs to be checked with the rental or tour company. Ask what they offer, what's included and what the legal requirements are. 
You should purchase personal travel insurance separately from your home country before travelling. 
The Great Wall of China is a must. 
Most motorcycle travellers visiting China will plan a route to Tibet to visit Mount Everest.
FAQs on China Motorcycle Rentals and Tours
Read more on Motorcycle Travel in China and Tibet.
Thanks for checking out our China and Tibet Motorcycle Rental and Tour Companies post. We hope you found what you were looking for. Here's a few more articles on motorcycling in China and Asia that we recommend you read next. 
Click here for all of our Asia Motorcycle Travel Guides
Motorcycle Rental and Tour Companies
Planning a Fly and Ride motorcycle adventure? Here's a selection of motorcycle rental and tour companies from around the world. Check out the page, click a country and see what's on offer!
Read More