Cambodia Motorcycle Rentals and Tours
Here's our recommended motorcycle rental and tour companies for Cambodia.
"Big Bike Tours offer the most exhilarating authentic motorbike touring holidays and adventure motorcycle tours in Thailand, Laos, Cambodia, Myanmar, Vietnam, and Tibet (China) – all starting from Chiang Mai, Thailand."
Services: Fully inclusive guided motorcycle tours from Thailand to Laos, Cambodia, Vietnam and Tibet.
Tour bikes: BMW G310GS, BMW F80GS, Kawasaki Versys 650, Kawasaki ER-6N 650, Honda CB650F, Honda CB500X, Honda CB300F, Honda CRF250 Rally.
Tour prices: Tours range from 3-20 days with their lowest priced tours starting at £180. There's a huge selection of tours to choose from and prices are dependent on the country, tour time and bikes. Check out their Tour Price page for more info.
Insurance: Standard motorcycle damage insurance is included in the tour price and covers incidental damages. Customers are liable for the first £630. You can always opt for additional insurance.
Kit availability: Helmets, jackets, knee guards and gloves are all provided for free.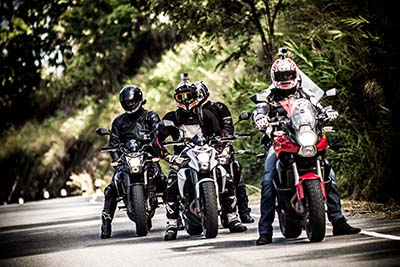 Chiang Mai, Thailand
  www.bigbiketours.com
 Mr. Nirin Chaiyapan
 (WhatsApp) +66 80 127 2595
  info@bigbiketours.com
Read more on Motorcycle Travel in Cambodia and Southeast Asia
Thanks for checking out our Cambodia Motorcycle Rental and Tour Companies post. We hope you found what you were looking for.  Here's a few more articles on motorcycling in Southeast Asia that we recommend you read next. 
What's next? Check out these resources to get started on your adventure!
Motorcycle Rental and Tour Companies
Planning a Fly and Ride bike adventure? Here's our recommended motorcycle rental and tour companies from around the world. Check out the page, click a country and see what's on offer!
Read More
We'd love to hear from you! Let us know about your Cambodia motorcycle tour and rental experiences and ask any questions in the comments below.