More people are visiting Azerbaijan since the country opened itself up to tourism. But there are a couple of things to know before you book your flight, like how to apply for the easy-peasy E-Visa and the 10-day registration law. Check this guide out and enjoy your time in one of the world's friendliest countries!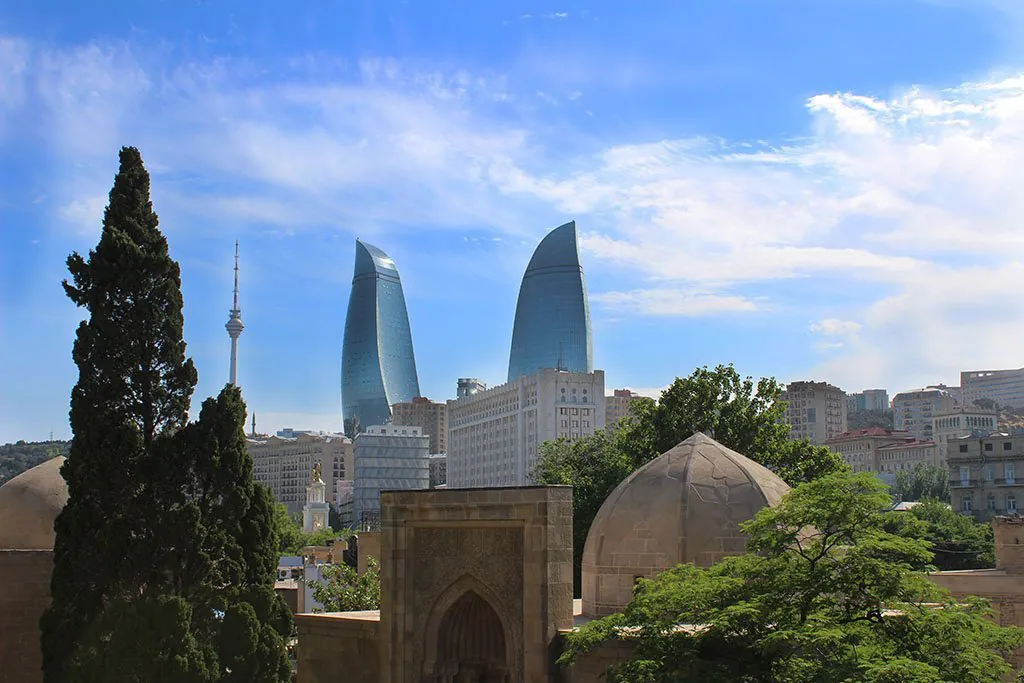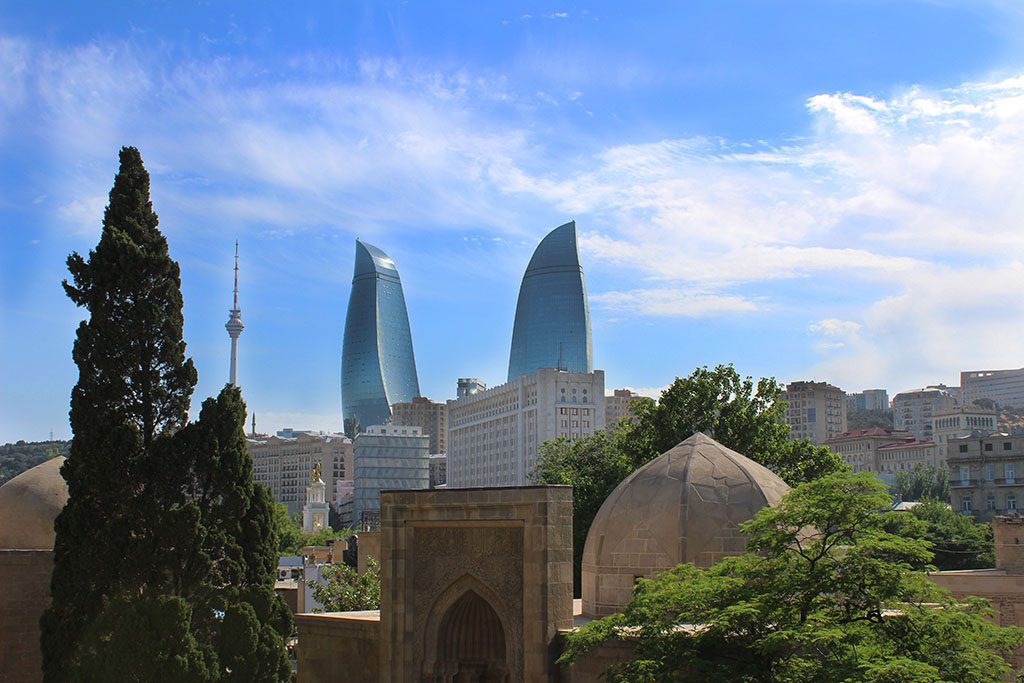 Azerbaijan visa
As of January 2017, citizens of 93 countries can apply for an E-visa (it's all done online) for Azerbaijan. What used to be an expensive and time-consuming procedure has now been whittled down to 10 minutes on your laptop! Woohoo!
If you're not a member of those 93 countries, then you may be eligible for a visa on arrival, be visa-free or have to get it in person from an embassy before you go. You'll need to check with the consulate.
Getting an E-visa for Azerbaijan is easy and straightforward. Your visa will be valid for 30 days, for either single or double entry (depending on which you select). The visa is date specific, so you can enter after the valid from date, but not before.
When you get your visa back it will come with 90 days on the paper from the start date you selected. Let's say you put 1st January down on your application, your visa will come back with 90 days – valid until 1st April. But that doesn't mean you have 90 days in the country, you still only have 30, it just means you can enter any time after your start date (within that 90-day period) and your 30 day countdown will start from then. But you must still be out by the end date on your visa form.
The visa itself costs 23USD and you'll receive it as an email attachment within two days of online application. Visit the official website to start the application. There should be no other fee. If there is, then you may be on a naughty third-party website.
You will need to attach a scan of your passport to the application. Simply take a decent close up picture of your passport page on your mobile phone and send that. I did that for three people and had no problems.
It will then ask you for an address in Azerbaijan. simply go onto Booking.com, select any hotel and copy and paste the address in. You don't even need to reserve or book the hotel. (Perhaps make a mental note of the name though, just in case you're ever asked). I did this for three people who travelled into Azerbaijan by train and motorcycle and there weren't any problems.
The important thing to remember is to select NO when it asks if you've been to the disputed Nagorno-Karabakh region. If you have been there, then you're not getting into Azerbaijan!
Make sure, especially if you are coming in via a land border, that you fill out your full name correctly, with no spelling mistakes. We've heard of people being denied entry due to misspelled names.
Pay up and you're done! Yay!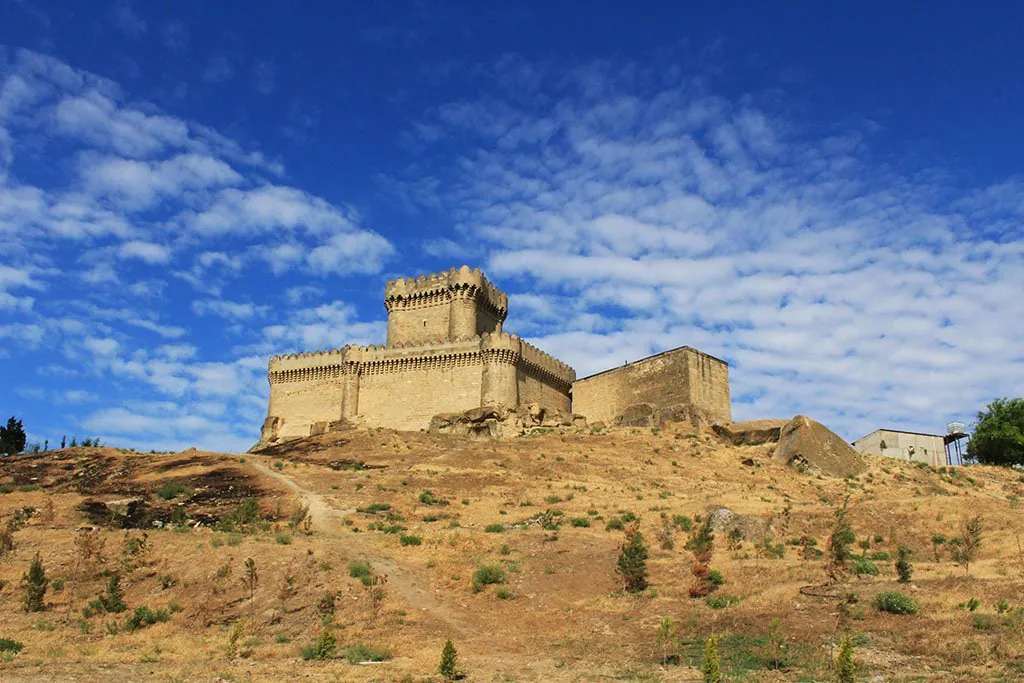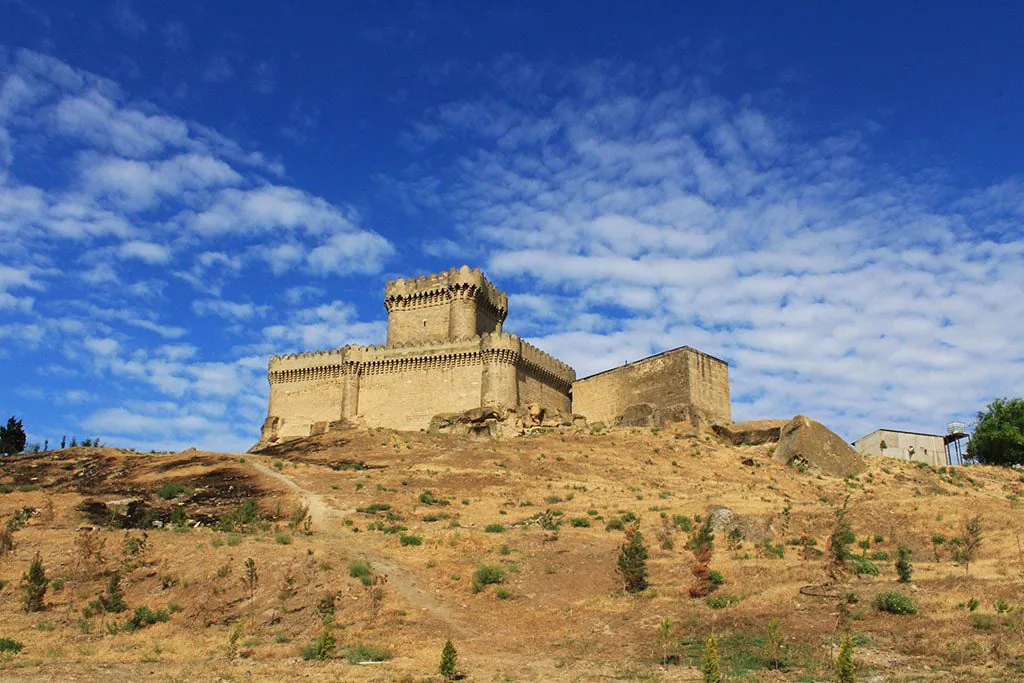 Azerbaijan registration
You only need to register yourself in Azerbaijan if you plan on staying for 10 days or more – and you'll need to do it within those 10 days.
If you need to register, don't put it off – you'll risk a fine of £250 on exit, whether that's by land border, ferry or airport.
There are a number of ways to register yourself. If you're staying in a hostel or a hotel then they can register you (either for free or for a small fee around £2) and print you off a registration slip. If you're staying in an AirBnB or camping then you'll need to sort registration yourself (although, if you have a savvy host, they can send an email off and register you).
If you're going to do it yourself then you can either go to the Migration Services in person (located at 189 Atatürk Prospekti, Baku) or do it online. If you want to do it in person, you'll need your host's ID, full address, your passport and visa. If you do it online you do not need your host's ID.
To register yourself online can be a little confusing, but is easy once you know how, follow these 10 steps and it'll all work out.
Here's how to do it.
Visit the Registration website http://en.e.migration.gov.az/

Click Registration upon place of stay

Click Registration as Physical Person

You'll now have a page to fill out – Make sure you attach the scanned document of your passport. Here we just sent a mobile phone picture of the passport page.

You're not actually registering yet by doing this, you're just applying for an account.

Once you've done this they'll email you twice; once to confirm your email address and again shortly after to set up a password. Go through both stages.

Once this is done, you will see a tab saying 'Address' click this and you'll see your address with either 'Pending' or 'New' highlighted. It will stay like this until tomorrow when you need to check back to see if your address was verified.
Ours was denied because we didn't fill in the address correctly. We stayed in an AirBnB and asked the owner for the address and put it in exactly as he had written it. The next day when we clicked on 'Address' it had the word 'Denied' next to it. No matter, you don't need to start the whole procedure over or make a new account – it's not a problem. We just messaged the AirBnB owner and asked for a more detailed address. He replied with loads more information on the district area. We clicked on 'Add new address' and filled out the form again, it said 'Pending' so we entered the waiting game again.
Check back and you should see the word 'Active'.

You can now apply to register. The page will have a registration button, click on that and fill in the forms again.

Two things to keep in mind – firstly, there is a small tick box which says 'Visa attached' – it's easy to miss, click this as you will need to enter your visa information and send a picture of your visa (again, on your mobile is fine). And secondly – the 'valid from' box is actually the date your visa was stamped into the country. It won't let you proceed if you put the actual valid from date that's on your visa.

Once it's all filled in just click next and wait until you receive an email with your registration notification. I submitted three forms within the space of 10 minutes. We received our first registration confirmation back 1 hour later, the second 8 hours later and the last the next day. We didn't print any of the emails out, just screenshotted them on our mobiles just in case. One of our party flew out of the country and wasn't asked about her registration and we left on the ferry boat to Kazakhstan and weren't asked either.
Don't worry if you make a mistake, even after you've clicked next and it says your registration is 'Pending', you can still go back to it, click 'Edit' and change things. It will show up as two registrations pending but that's not a problem either.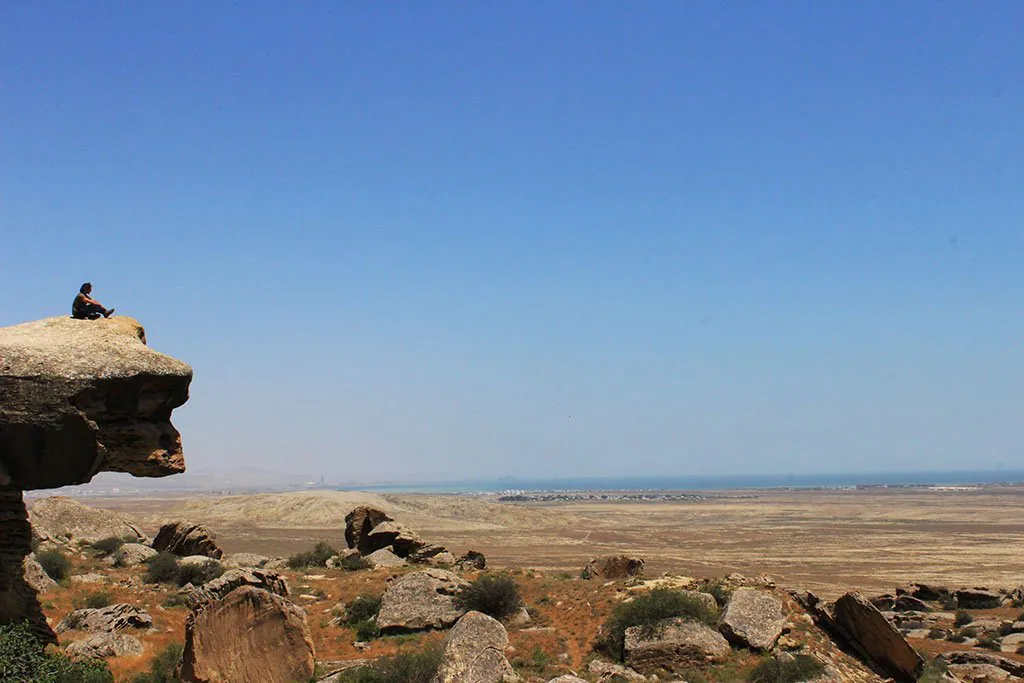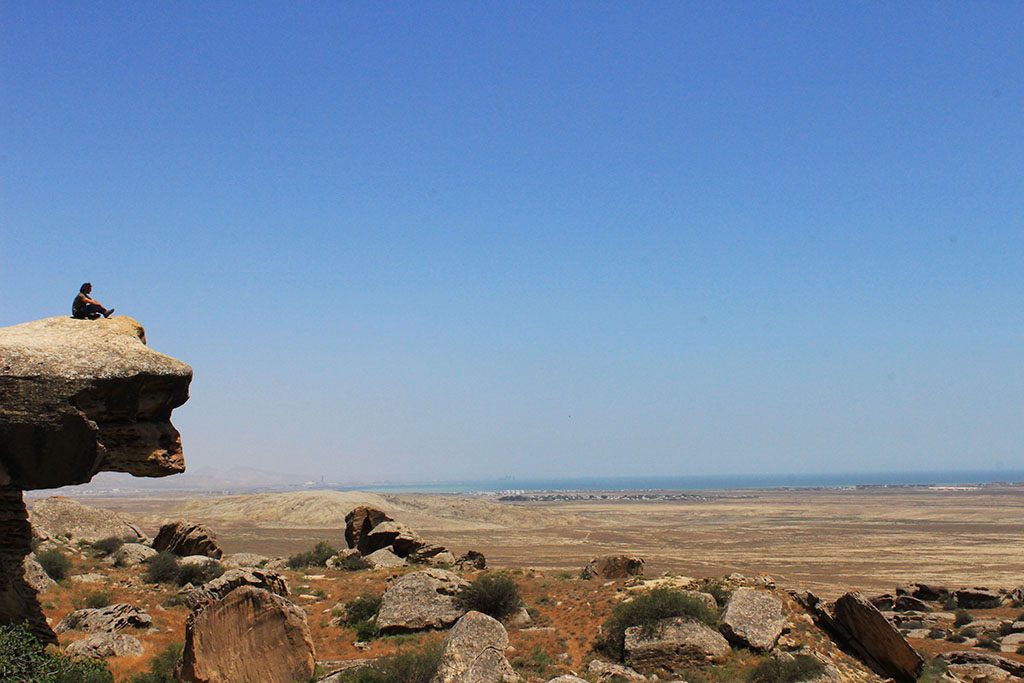 Getting in and out of Azerbaijan overland and by sea
For info on crossing the land border with Georgia have a read of the Caucasus Overland Guide.
If you're planning on leaving Azerbaijan on the Caspian Sea Ferry then read the Caspian Sea Ferry Guide.