Australia Motorcycle Rentals and Tours
Here's our recommended motorcycle rental and tour companies for Australia.
West Coast Motorcycle Hire
"We want to help you discover Australia on your own terms, at your own pace, experience everything our country has to offer and create incredible memories."
Services: Motorcycle rentals, delivery and collection.
Rental bikes: Cruisers, tourers, sports bikes, adventure bikes, nakeds and learner bikes. The fleet includes a selection of Ducatis, Harley-Davidsons, Triumphs and Yamahas.  
Rental prices: Prices are from £90 – £150 per day with deals for multiple days and weeks.
Insurance: Motorcycle insurance is included in the rental price
Kit availability: Motorcycle clothing and helmets are available for rent.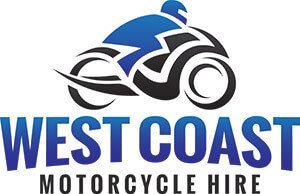 Perth, Australia
 westcoastmotorcyclehire.com.au
 David & Sarah Preston
0408 480 426 / 0450 604 655
 info@westcoastmotorcyclehire.com.au
"With depots all over Australia you'll get the best advice from people who truly know the country. With immaculately maintained rental bikes, over 60 self-guided tours and a host of guided tours you can be sure of a reliable bike and advice that'll help you see the best scenery and riding roads wherever you ride in Australia."
Services: Guided and self-guided motorcycle tours (from 3 days to 3 months) and rentals from depots throughout the country. 
Rental bikes: A range of BMW, Harley-Davidsons, Honda, Yamaha and Suzukis.
Rental prices: From £35 to £150 per day depending on the bike and length of rental.
Tour prices: From £250 upwards depending on the tour. 
Insurance: Insurance with an excess covers the bike, third party people and their property. 
Kit availability: Yes, a complete range.
What's next? Check out these resources to get started on your adventure!
Motorcycle Rental and Tour Companies
Planning a Fly and Ride bike adventure? Here's our recommended motorcycle rental and tour companies from around the world. Check out the page, click a country and see what's on offer!
Read More
We'd love to hear from you! Let us know about your Australia motorcycle tour and rental experiences and ask any questions in the comments below.