The Alpinestars Patron suit is the perfect set-up for cold weather riding and touring. It handled -15C in Slovakia so is more than capable of anything the British winter can throw their way.
Alpinestars Patron Jacket Review
Snapshot
Price: jacket £268.24
Mileage tested: 4000
Testing conditions: Through Europe in the depths of winter and down to -15C in Slovakia
Durability: 5⁄5
Fit and comfort: 4⁄5
Protection: 3⁄5
Value for money: 4⁄5
Where to buy UK: sportsbikeshop.co.uk
Where to buy US: revzilla.com
Update
The Alpinestars Patron suit has been discontinued. The links on this page now point to Alpinestars latest Gore-Tex Pro Laminate line-up. 
Features
The Alpinestars Patron Gore-Tex jacket makes up the top half of a proper cold-weather adventure set-up that's packed with features; it's tough, waterproof, durable and comfortable. I've used the suit to ride from the UK to Georgia through torrential rain, snow and storms and it's become my best mate.
Before we get into this review, make no mistake: the Patron is a three-season adventure jacket that's best suited to cool and cold weather. If you're after all-season kit, this isn't it.
The Patron's thermal lining can be taken out, but the Gore-Tex waterproof membrane is permanently attached and if you're riding in very hot conditions it will become sweaty.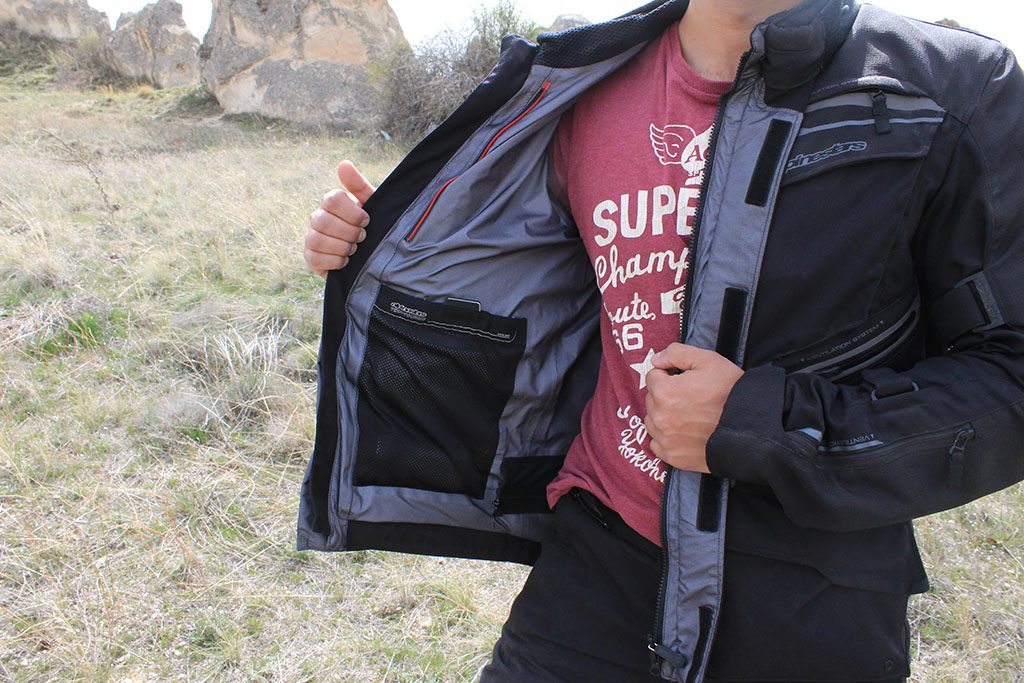 The jacket is also rather heavy with a thick and dense outer-shell and heavy-duty armour at the shoulders and elbows as well as room for a robust optional back protector.
While these factors may be a problem if you're blasting through the Sahara, it's absolutely brilliant if you're knee-deep in Bulgarian snow, or on a cold British commute.
What's good?
When I slipped the jacket on the first thing I noticed was the excellent fit, made even better by the adjusters at the waist and lower and upper arm. These are perfect for colder riding, stopping chilly air blasting up and inside the jacket.
Next up is the abundance of pockets (the apparent staple of an adventure riding jacket) – the Patron has two large zipped pockets up front, two Velcro-secured pockets on the chest, two mesh pockets inside and a very handy waterproof zipped pocket on the inside.
There's also a large Velcro pocket on the back of the jacket – perfect for carrying maps. The rest of the zips peppered all over the jacket are for ventilation. There are four up front, two on the back and one on each sleeve. The jacket also comes with two fluorescent bands on the upper arms, but these can be zipped away.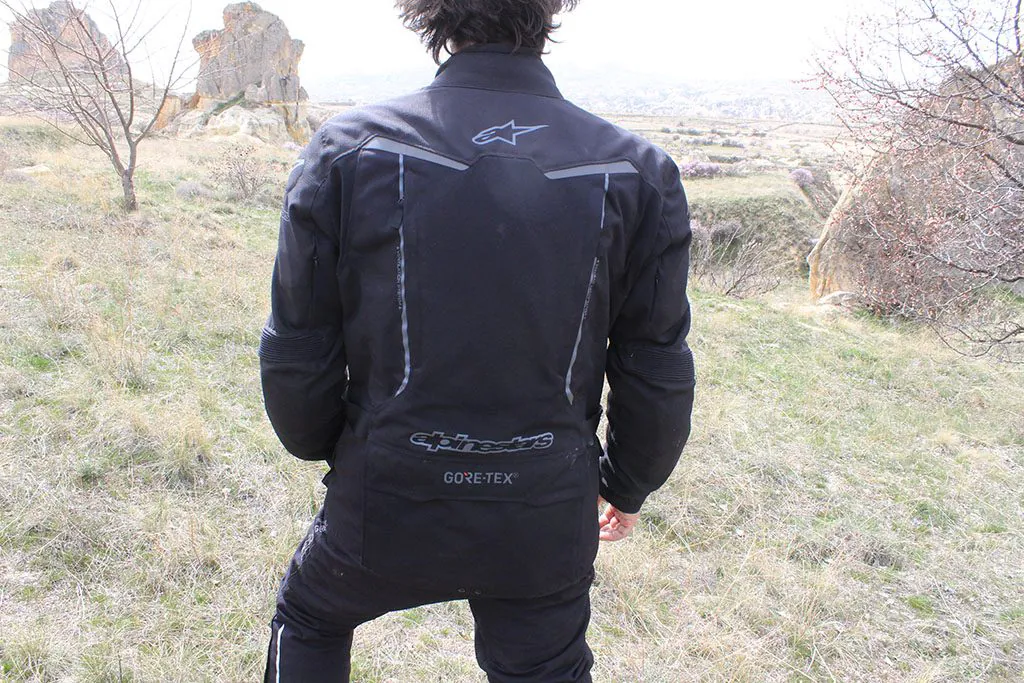 My 4000 miles in the Patron started in the depths of British winter and ended at the height of summer in Georgia, so this jacket has seen it all.
In Bulgaria and Slovakia the temperature plummeted to -15 degrees Celsius and the jacket proved an excellent barrier against wind, rain and snow.
I removed the thermal lining and used a Keis J501 heated jacket with a thin base layer underneath.
Those three layers were enough to protect me from the onslaught. After a 10-hour ride through continuous torrential rain I was completely dry, however, on the downside the internal waterproof pocket did feel damp to the touch.
After a long ride in the rain the jacket doesn't retain water and, unlike other garments I've tested, doesn't feel sodden and heavy after a wet ride. The jacket also has a storm flap protecting the zip and this does a good job of stopping wind and cold from entering the jacket.
Nice touches 
A really nice touch is the cuff, which is wide and can be expanded further using a zipped opening that goes a quarter way up the arm. It doesn't sound like a big deal, but it makes life so much easier when trying to wrestle thick gloves inside the sleeve. They slide in, zip up and Velcro down – easy.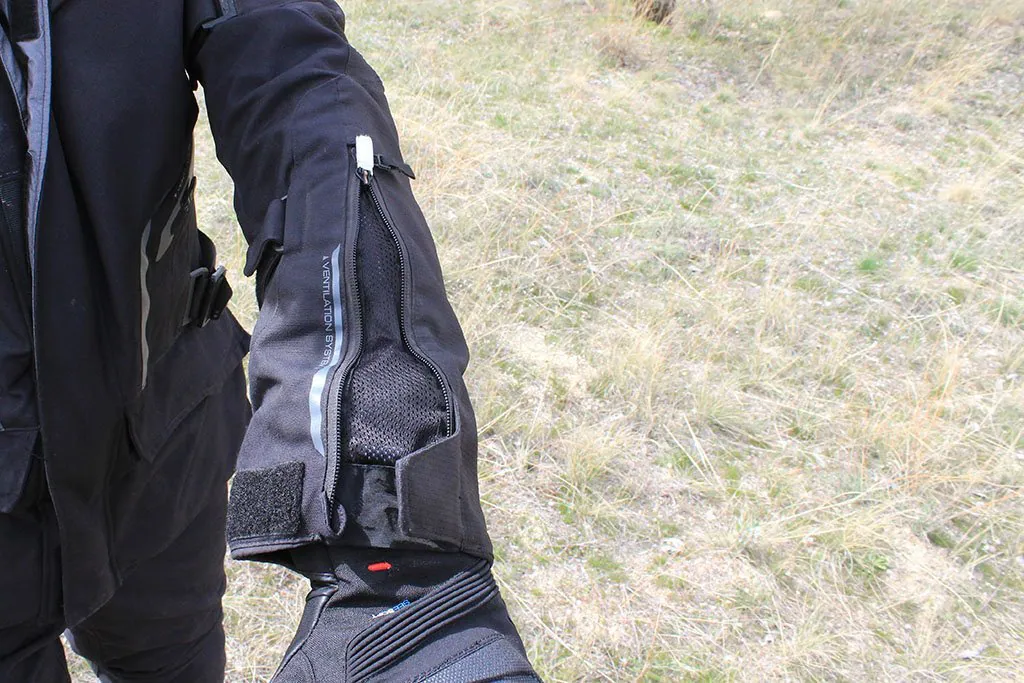 The low-slung collar also appeals to me. Some cold weather jackets have huge storm collars, but I find these a faff and uncomfortable on the neck. With the Patron's low and comfy collar, I easily have room for a thicker neckwarmer. The collar also has a hook and loop and can be fastened open when riding in warmer weather.
As mentioned at the beginning of this review, the gear isn't well suited for summer – despite all the ventilation. As I left snowy Europe and hugged the Turkish coast the temperature shot up to 20 degrees Celsius.
The vents did a cracking job of circulating air around my body and kept me cool, however, there was only so much a vent could do as the temperature continued to rise.
Jackets need to have a removable waterproof lining to be comfortable in very warm weather. If you're regularly riding in temperatures of 25 degrees and over you'll want to consider a jacket with a removable membrane.
What's not?
While the jacket comes with elbow and shoulder protection, unfortunately back armour isn't included as standard – just a pocket where you can insert an Alpinestars Nucleon KR-2I protector.
I feel that's a shame because a high-priced garment like this should really come fully equipped.
Round-up
Overall, the Alpinestars Patron jacket is a high-quality adventure garment with plenty of thoughtful touches, well-placed pockets and decent ventilation. But most importantly, it's waterproof, snowproof, windproof, incredibly warm and comfortable.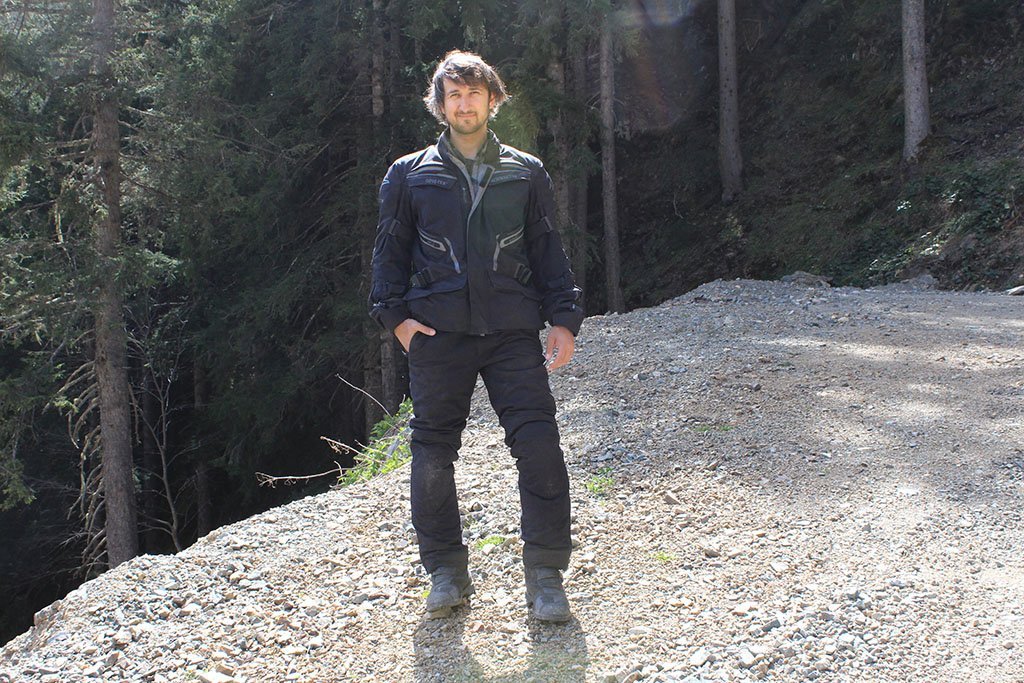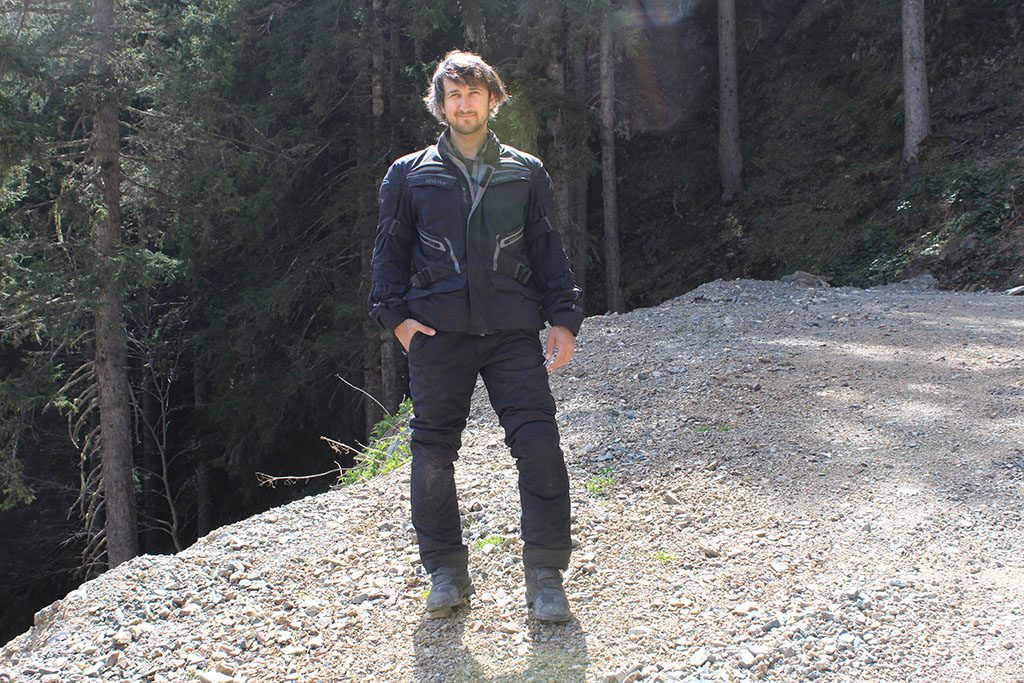 Alpinestars Patron Jacket Review: Total score: 16⁄20
ps. We may receive a small commission, at absolutely no cost to you, if you purchase any products using the links on this page. We're not sponsored by anyone, are completely impartial and don't run ads. So this helps us keep the site running. Thank you for your support.
Read more on Adventure Bike Gear
Thanks for checking out our Alpinestars Patron Jacket Review. We hope you enjoyed it! Here's a few more articles on motorcycle clothing that we recommend you read next. 
We'd love to hear from you! Please leave your comments below.