"I'm impressed with the Celar gloves. They're light, kitted with class protection, easy to slip on and off and are all day comfy."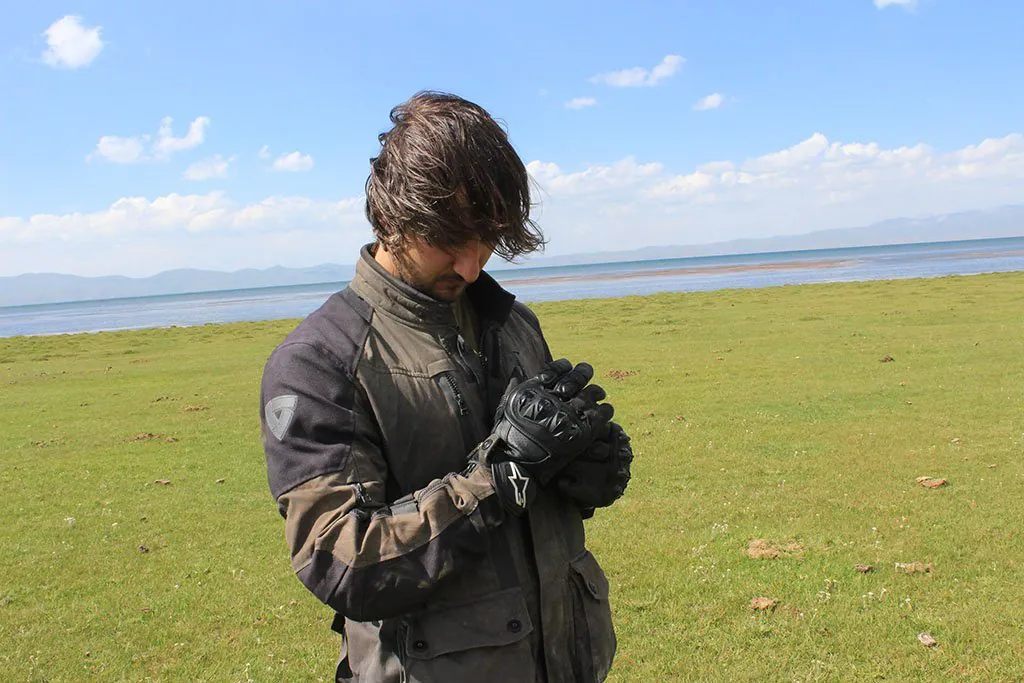 Alpinestars Celer Gloves Review
Snapshot
Price: £125.99
Mileage tested: 4000
Testing conditions: Cold mountain passes in Tajikistan, through the Wakhan Corridor and to Mongolia
Durability: 5⁄5
Fit and comfort: 5⁄5
Protection: 5⁄5
Value for money: 3⁄5
Where to buy UK: sportsbikeshop.co.uk
Where to buy US: revzilla.com
Features
The perfect middle-weight glove. The Alpinestars Celar Gore-Tex glove is a rare breed. They don't make many gloves like this, and the ones they do make are hard to find. Winter gloves tend to come with very thick and bulky interior linings. The Celers don't. Waterproof gloves tend to make your hands hot and sweaty when the temperature rises, but these don't. Cold weather gloves are usually long in the cuff and a faff to slip underneath your sleeve. But these are short cuffed. And no, they're not summer gloves! The Celers are short, leather sports gloves with serious protection and top-notch waterproofing – making them perfect for colder rainy days and hot weather riding. They're real hybrids.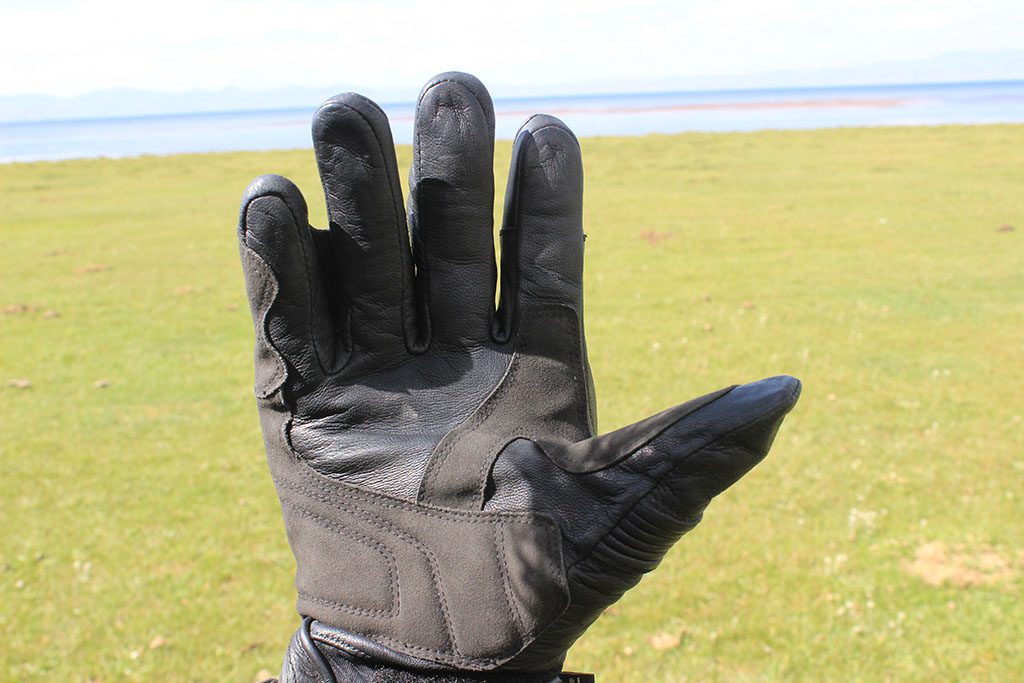 The Celers have a handful of swish features like quality protection. They're made using full-grain goatskin on the outer and leather on the palm. They use EVA foam inserts on impact zones and have extra synthetic suede protection on the side of the hand, thumb and palm. The knuckle protection is hard and the gloves come with the pinky and ring finger sewn together. As I once landed on my hand and dislocated my pinky finger in a crash, I'm rather pleased with this addition.
What's good?
I used these gloves on a ride from the Caucasus, through Central Asia, into the Pamir Mountains, around Afghanistan and into the Kazakh steppe and they were brilliant. Most of the ride was boiling hot. But as soon as the temperature started to drop I dug straight into my bag for these. The fit is excellent and the gloves are incredibly comfortable because they're not bulky. Alpinestars say this is because they're built with a 'sealed triple layer for reduced material construction'. Either way, the Celers are light and flexible, which makes off-roading over snowy mountain passes with terrifying cliff drops a lot easier to feather the clutch. Another welcome addition is the touch screen fabric on the index fingers, which make using the sat-nav a lot easier too.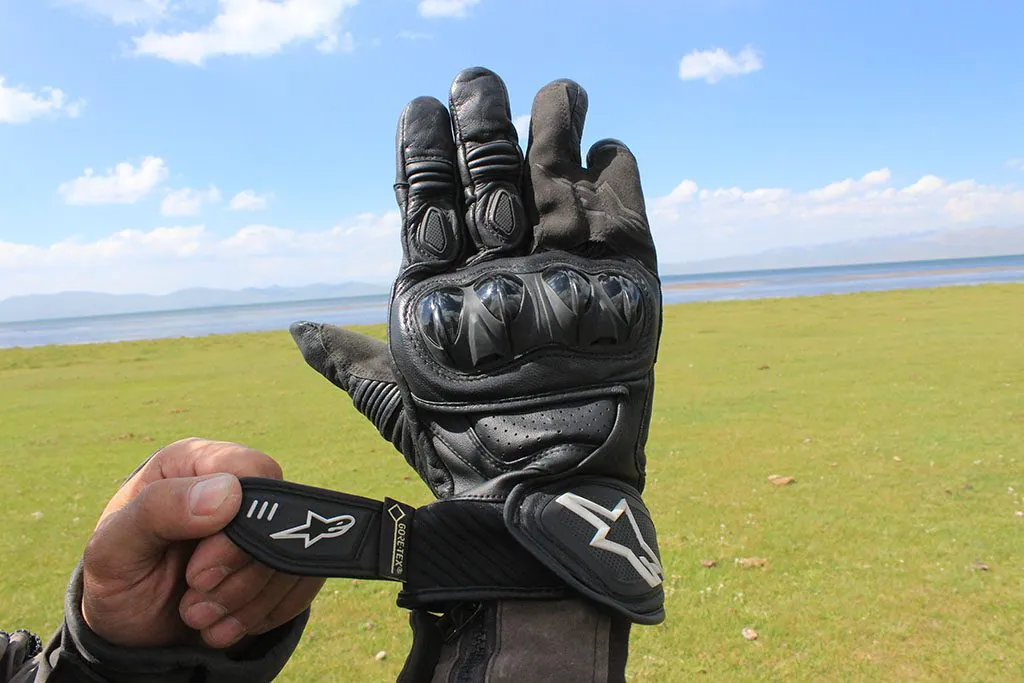 As the snow crashed down on a Pamir mountain pass and the rain started hammering shortly after, the Gore-Tex came into its own. Fully waterproof the gloves kept my hands warm and dry. An hour later we were out of the pass and into serious heat, and I didn't need to change the gloves out. They have air intakes on the knuckle and, being short cuff, allowed air to circulate.
What's not?
For a short cuff and small pair of gloves the Celers pack a punch with a bunch of features, such as impressive protection, Gore-tex liner, touch screen compatible, suede reinforcements and so on. To be ultra-picky, there could be more protection on the wrist.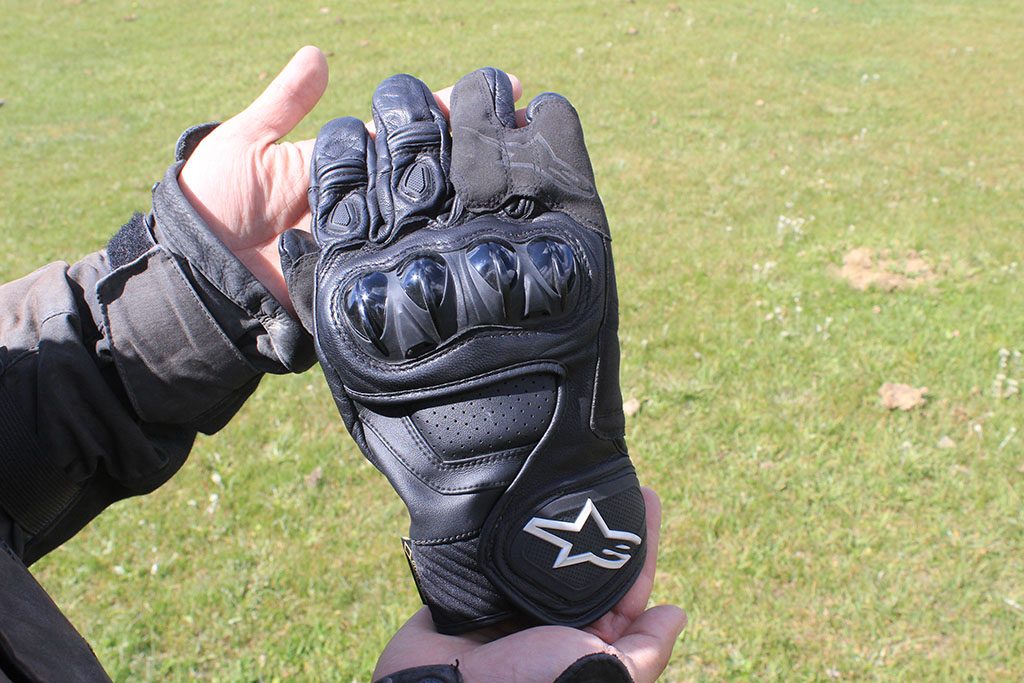 Round up
I'm impressed with the Celer gloves. They proved to be the perfect back-up glove through Central Asia where the weather changes rapidly. They kept my hands warm and dry when they needed to, and cool when the temperature shot up. They're light, kitted with class protection, easy to slip on and off and are all day comfy.
Alpinestars Celer Gloves Review: Total score: 18⁄20
EDIT: Unfortunately, it looks like Alpinestars have discontinued the Gore-Tex version of this glove. However, they are still producing the Alpinestars Celer standard glove, which is not Gore-Tex.
ps. We may receive a small commission, at absolutely no cost to you, if you purchase any products using the links on this page. We're not sponsored by anyone, are completely impartial and don't run ads. So this helps us keep the site running. Thank you for your support.
Read more on Adventure Bike Gear
Thanks for checking out our Alpinestars Celer Gloves Review. We hope you enjoyed it! Here's a few more articles on motorcycle clothing that we recommend you read next.
We'd love to hear from you! Please leave your comments below.