Riding round the world was never going to be easy. There was always going to be obstacles, hitches and delays – but we never expected an 18-month pause! Here's what's been going on with us since we left our bike in Thailand when Covid hit…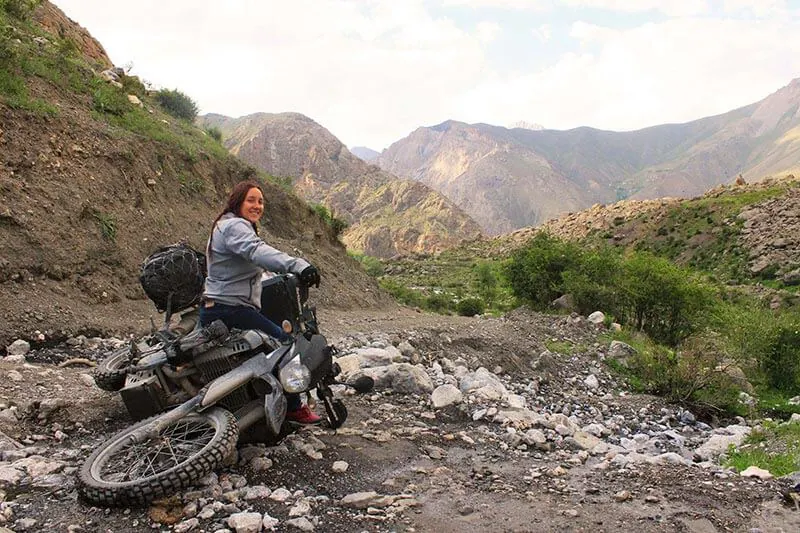 It's been a long time…
We left home to motorcycle round the world on 1st January 2018. And a lot has happened since then…
So far we've ridden 50,000 miles from the UK to Japan before shipping the bike to Cambodia and riding to Thailand – then Covid hit and put the world on pause.
We waited as long as possible before deciding to leave our bike in Thailand and fly home in June 2020. Alissa needed another operation on her leg as it hadn't fully recovered from her crash in Nepal the year before, so it made sense to go back then and get the op done. Unfortunately, it wasn't successful and Alissa has since had another operation in August 2021 and is still recovering.   
We never expected to be typing this blog post from the UK nearly a year and a half later. But man plans – the universe laughs and here we are.
READ MORE: A Wrong Turn…
What we've been up to
We sold everything and left our jobs before leaving, so like many other travellers in our position, life has been in a state of finger-tapping limbo since the pandemic.
We built a little annex for us to live in and that took seven months of seven-days-a-week work, so at least we now have a base every time we come back to the UK, because we've ended up flying back way more than anticipated. And sleeping on friend's couches quickly loses its charm.
During the seven-month build, the website took a back seat. But now we're back on it in full throttle mode!
The Mad or Nomad website
The site has expanded and grown massively. What originally started as a simple blog for friends and family is now a huge hungry project and a labour of love.
We've been turning it into a resource for motorcycle travellers for the last two years. And even more extra effort is going into it now because soon (please!) the world's floodgates will open and we'll all be able to get back out there and explore. And so we're working hard on getting loads of new guides, how-tos, stories and articles published to help fellow travellers prepare for and go on their big trips when the time comes. And that's something we love doing and is keeping us really busy.
So please feel free to mooch about the site, check out all the new stuff and let us know what you think!
Here's a few new sections to get you started…
What's our plan?
We're often asked if our trip is over… absolutely not!
Going on this trip was the best decision. We made so many lifelong friends, had incredible and inexplicable experiences, rode through places we had dreamed off for years, met so many wonderful people and experienced such kindness along the way. It was a mad ride and we'll never forget it. Sure, there were tough times and a lot of it was hard, but like the saying goes, adventure is discomfort recounted at leisure. And once you're through it, those are the times you look back on and it makes you stronger and more willing to tackle anything else out there.
We will definitely be continuing the trip. How could we not? We still have the rest of the world to go first before we're done.
READ MORE: Our Route
What's next…
We're hoping to get back to Thailand early in the new year and pick up our bike. We'll probably jiggle our route around a little and head in a different direction as continuing on to Australia as originally planned is going to be very difficult and expensive due to Covid and the now super high shipping prices.
We'll only be able to travel until August as that's when we're flying home to get married. But we'll back out on the road straight after!
And we've got a big change in the pipe works, but more on that later…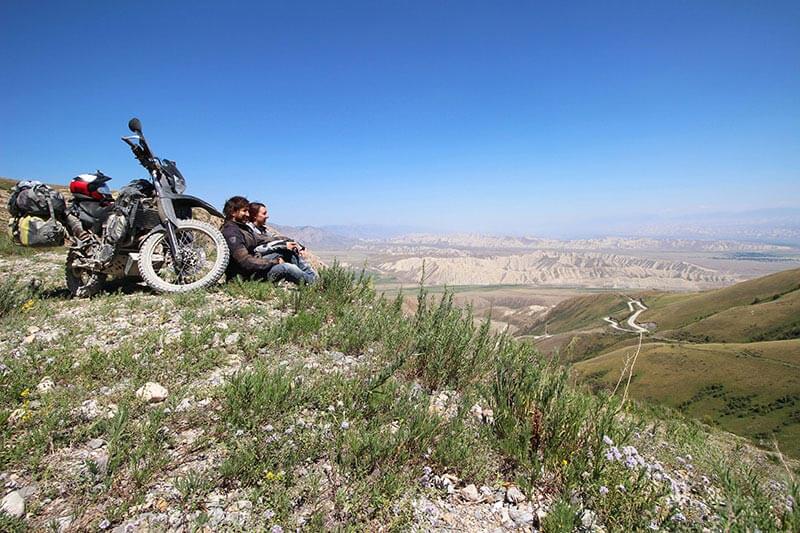 Are you planning on riding a motorcycle round the world? Do you have any questions or tips to share? Let us know in the comments below.