The Otagi Nenbutsu-Ji temple in Kyoto is known for housing 1,200 laughing stone buddhas. But they're actually Rakan… read on to find out what they're doing there, why it's one of Japan's most continuously ruined temples and how to visit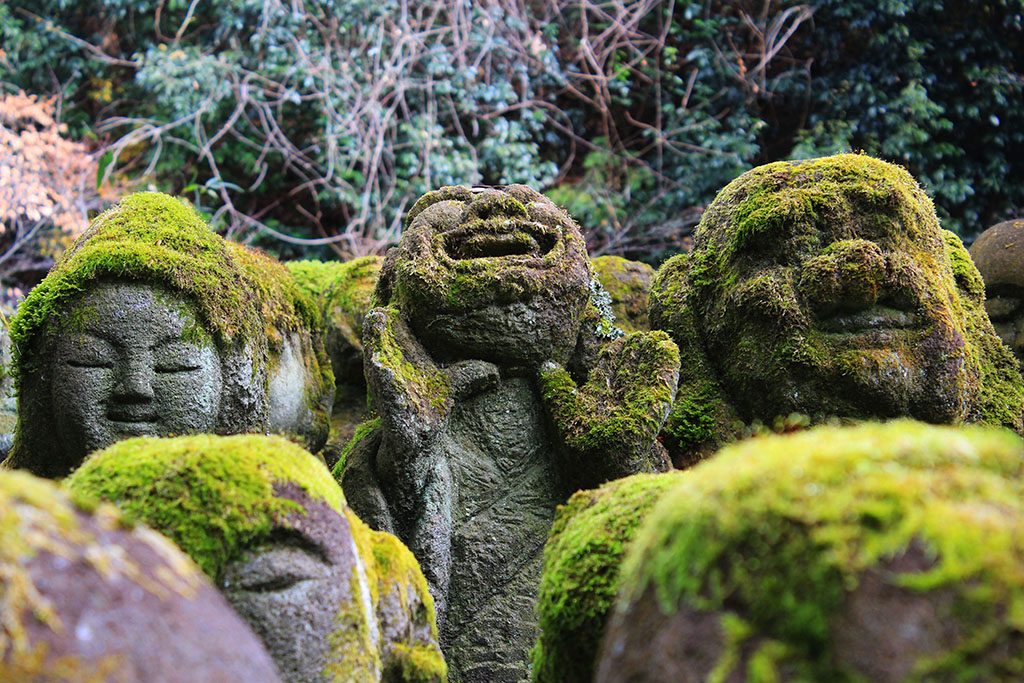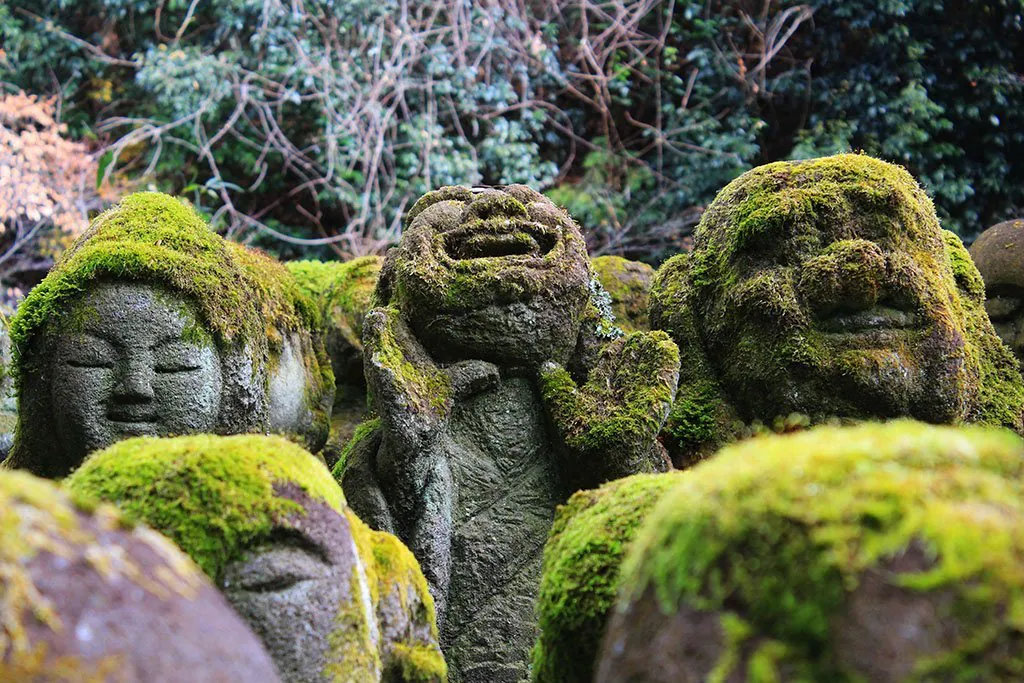 Laughing Buddha Temple Guide
Tell me about the Otagi Nenbutsu-Ji Temple
In 766, a temple was built in Higashiyama by order of Emperor Shotoku. But around 794 the temple was destroyed when the Kamo River flooded, washing away the temple.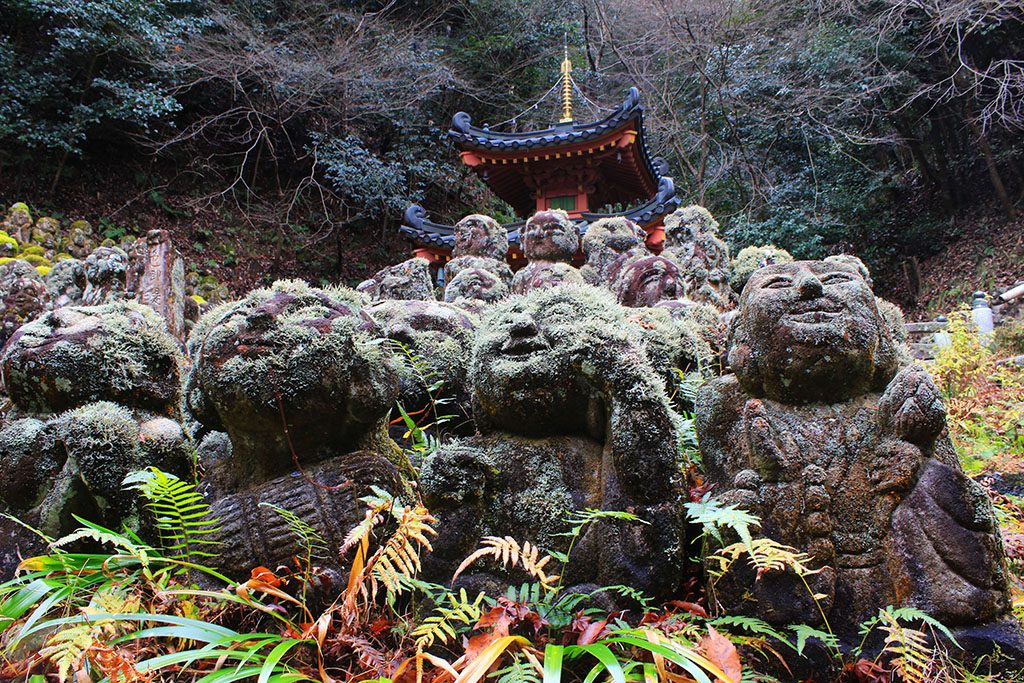 Between 918-984 and a priest of the Tendai sect re-established it. From then on, the temple was destroyed time and time again by natural disasters, such as typhoons and storms.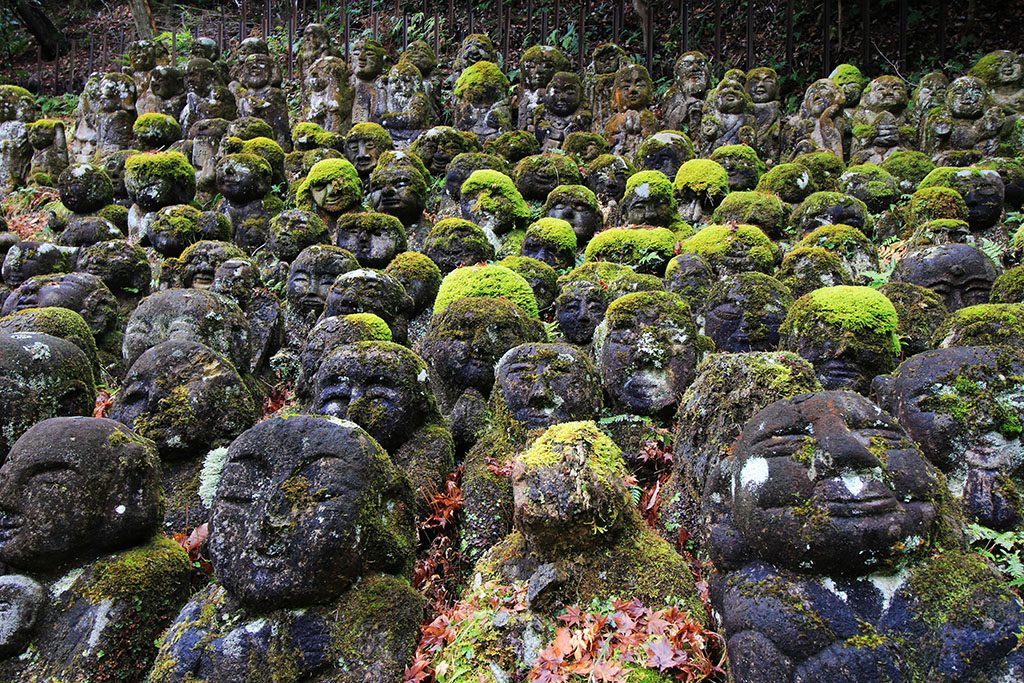 By the time 1955 came around, a Buddhist statue sculptor and repairer, Kocho Nishimura, took charge of the temple and started reconstruction. It took until 1991 to restore the temple fully.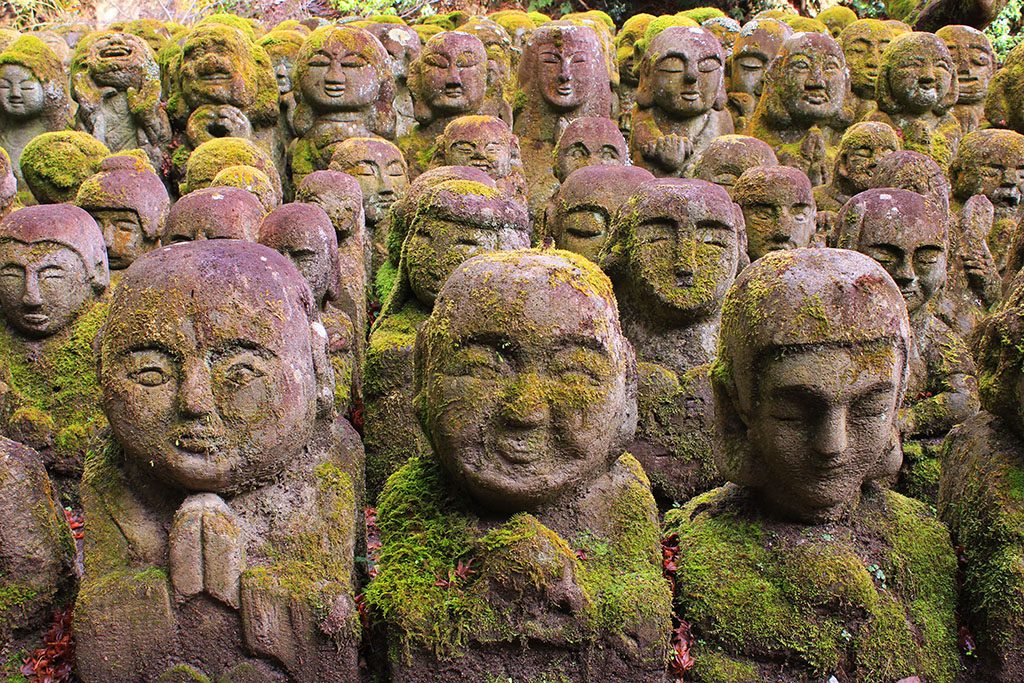 But what about the laughing guys?
Worshippers offered their support and prayers in the restoration by sculpting and donating the beautiful 1,200 carved stone figures. When tourists talk about this temple, it's often described as the laughing Buddhas, but they're actually Rakan – the disciples of Buddha. Because most of the statues have funny faces, they're said to warm the heart of visitors, giving rise to the name 'The Temple of Healing'.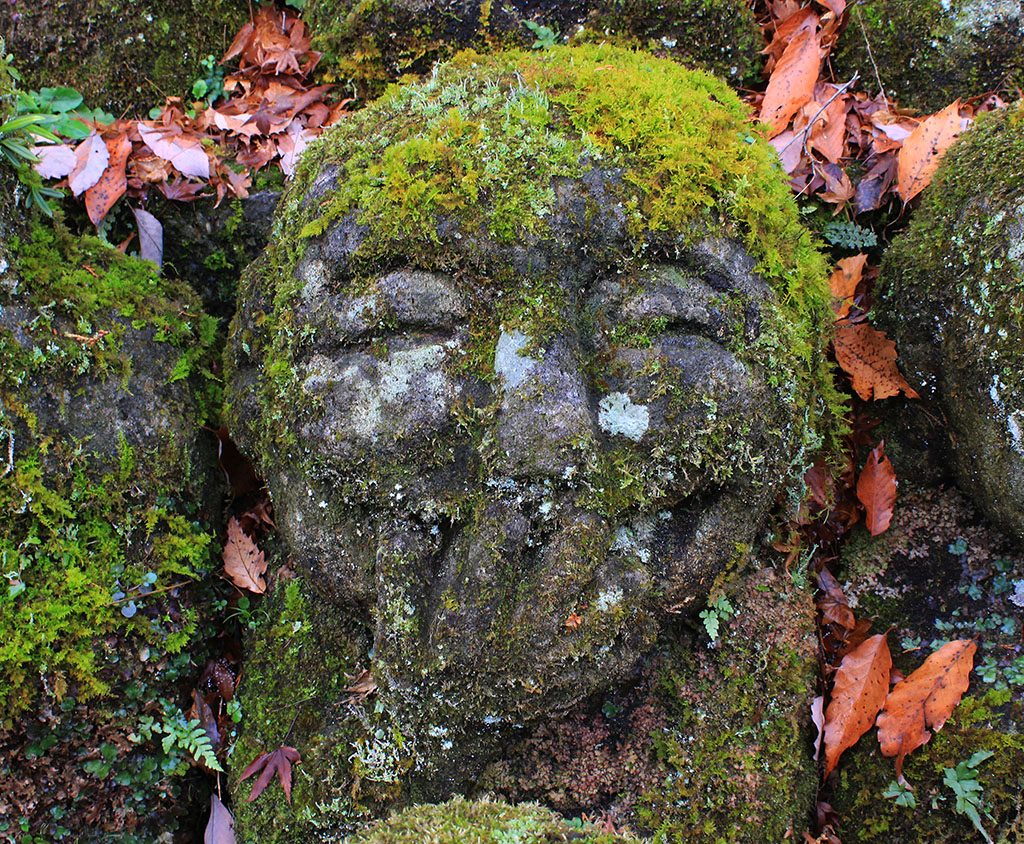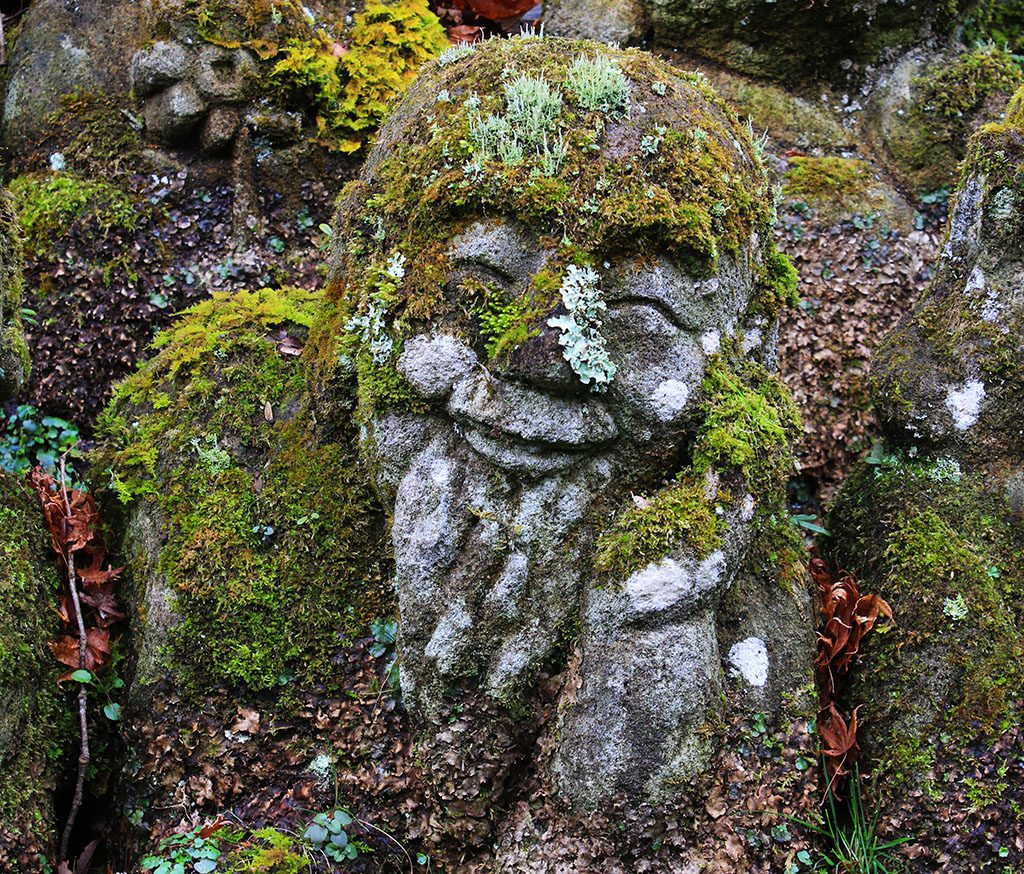 What will I find there?
1,200 stone statues of Rakan, all carved and donated by people from all over Japan between 1981 and 1991 for the temple's reconstruction.
Hiyoke Jizo Bosatsu – A tiny building which symbolizes protection against fire. Built somewhere between 794-1192.
Nio guardians at the gate. Built between 1192-1333
The statues of the ten principal disciples, made by the last chief priest of the temple, Kocho Nishimura.
The Sambo-no-Kane are the bells of the three treasures – the Buddha, the dharma (law) and the priests.
The Kokuzo Bosatsu is the Bodhisattva of Space +Yaku-Yoke Senju Kannon (thousand-armed Kannon) are the lines of Bodhiisattva that protect against evil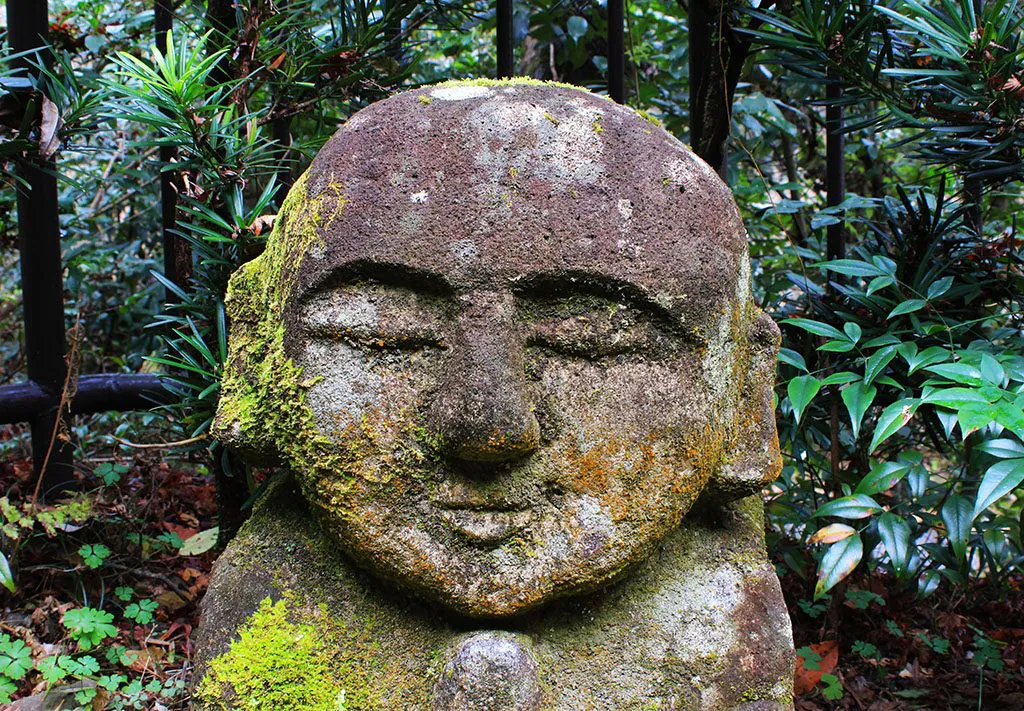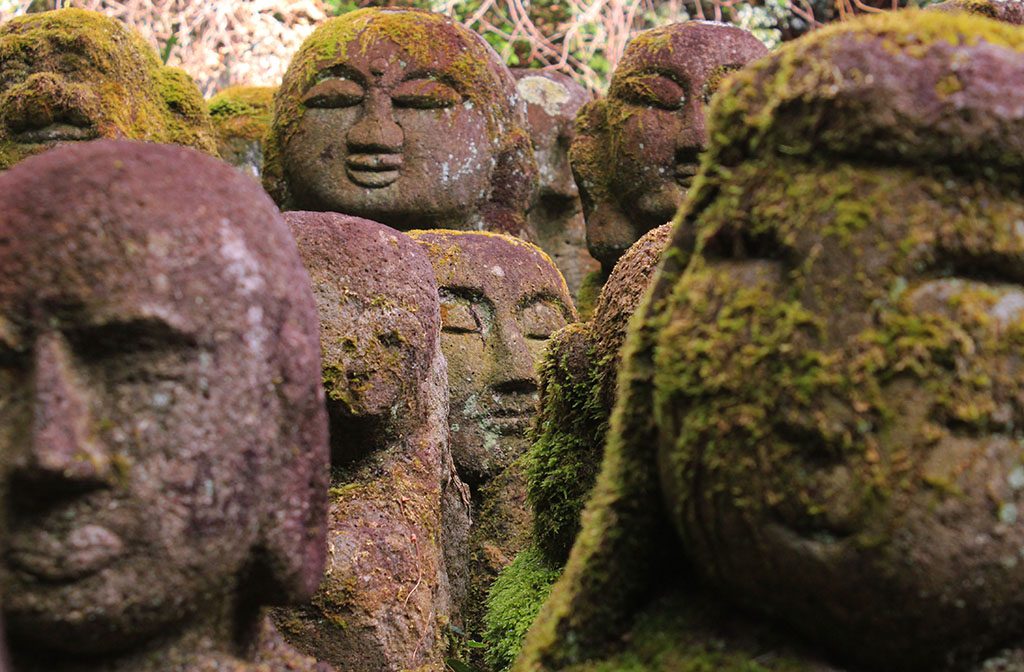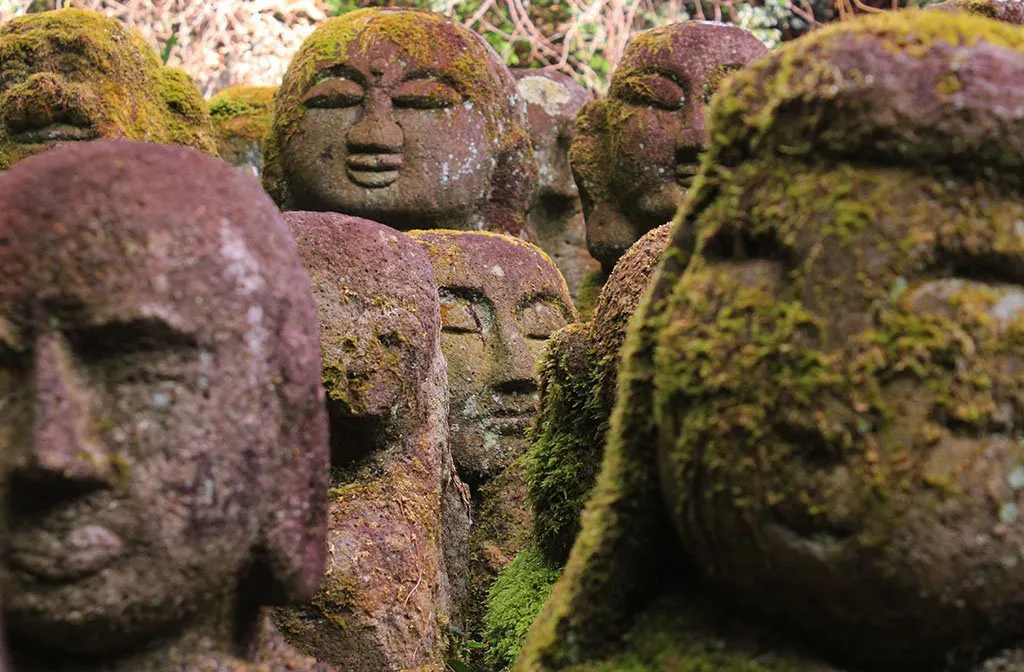 Entry information and location
The entrance fee is 300 Yen
Open 8:00 – 17:00 weekly
Telephone: 075 285 1549
Email: [email protected]
It has a small car park, so be prepared to park elsewhere and walk if it's busy
It's a little out of the way but easy enough to catch the bus. You'll find bus info on the website link above.
These are the exact Google Map coordinates, simply paste them into the Google Map search bar 35.031359, 135.661119